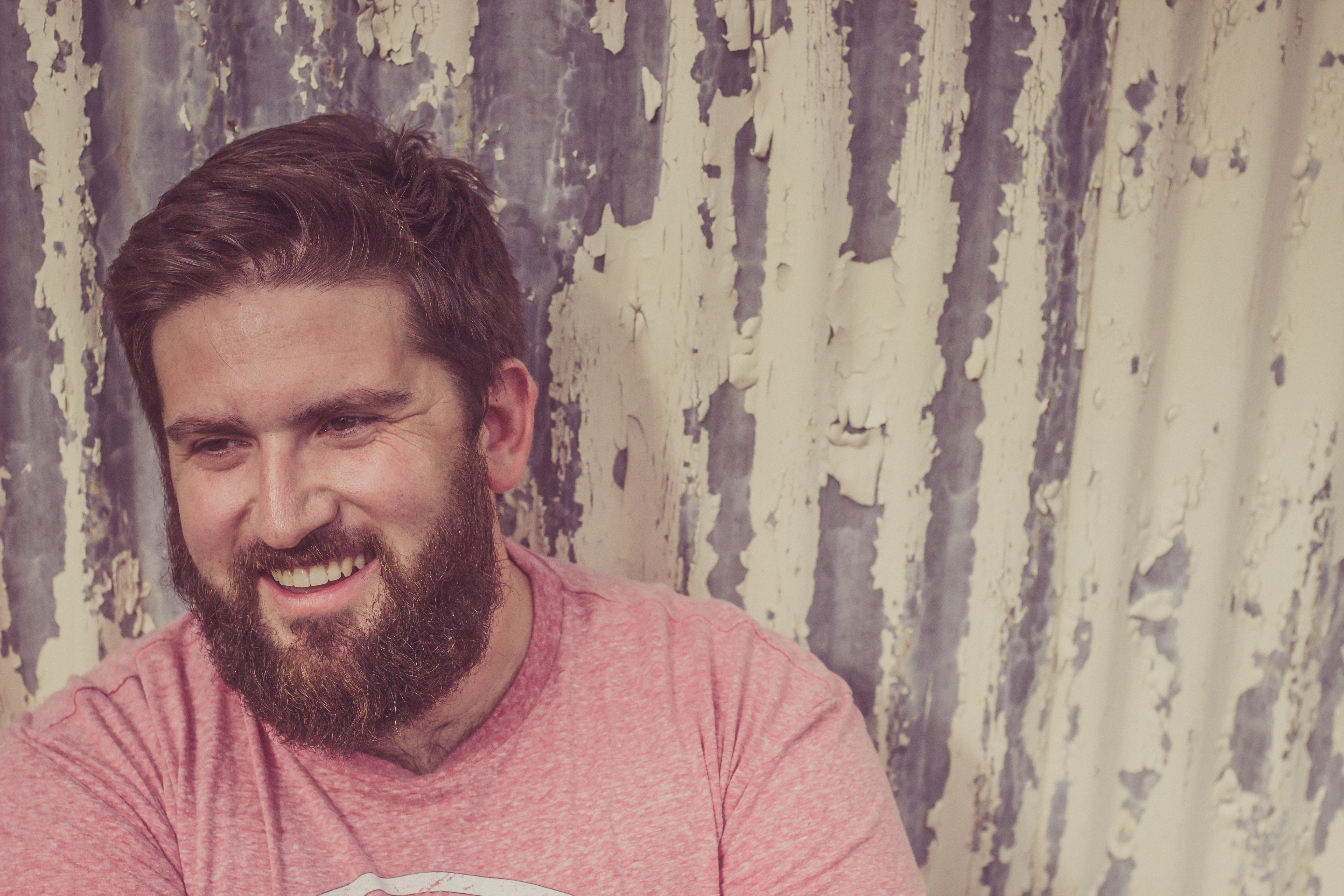 Taking Country From Texas To Traverse
Local Music: Drew Hale
Meet the Musician
Perhaps it's appropriate that country singer Drew Hale hails from the "old Texas town of El Paso," as the iconic Marty Robbins song says. The city hosts a half dozen music festivals each year, has had songs penned about it by Steve Miller, Tori Amos and Taking Back Sunday and has spawned musicians like singer Khalid, Americana artist Tom Russell and Counting Crows frontman Adam Duritz in addition to Hale himself.
El Paso was also where a great many of Hale's influences – his own family members – lived. "I have an incredible musical family," he said. "My mom and aunts and uncles all played in bands and sang at their local churches, so I grew up around music. My mom was even a background vocalist on a few Juan Gabriel [Mexican pop singer] records, so it was in my blood. I don't remember a time in my early life when I didn't sing."
Hale moved to northern Michigan directly from El Paso almost nine years ago to take a job as music director at a church in Traverse City. "Even though I don't work there anymore, my wife and I stayed here," he said. "We fell in love with the place – we couldn't leave." Since then, Hale's own music career has exploded.
You Might Have Heard Him
About three years ago, Hale's wife convinced him to compete in a country music competition called the Country Showdown (thecountryshowdown.com). In January of 2016, he went on to win the national finals of the Showdown and the title of Best New Act in Country Music. "I've been playing my own brand of country music ever since," Hale said, "and I've had the opportunity to play a few bigger shows over the past year."

That might be something of an understatement. Hale's already taken the stage opening for, and sometimes performing with, a long list of country stars whose names you'll likely recognize: Tim McGraw, Dierks Bentley, Canaan Smith, Lo Cash, Scotty McCreery and RaeLynn among them.
His Inspiration
Hale's early musical inspirations weren't from the country genre – yet. "I picked up a guitar in the eighth grade and found myself listening to bands like Soundgarden and Our Lady Peace," he said. "As I grew up, my tastes evolved to Jack Johnson and John Mayer and I began to take up songwriting." By the early 2000s, Hale had discovered bluegrass and the band Nickel Creek. "At that point, everything shifted for me," said Hale. "I began to dive into roots music and Americana, pulling inspiration from artists like Alison Krauss, Chris Thile and Punch Brothers."

From there, Hale's original songs became stories about real–life events. His latest album, Roots and Wings (released in September of 2016), deals with the concepts of journeys and struggles, his own included. He explained, "The title is from one of my songs, 'El Paso Skyline,' where it says, 'I left my hometown roots so I could learn to find my wings.' It's really about my journey moving 1,800 miles away from the town where I was born and raised to pursue a dream. It's about the understanding that, sometimes, the words 'hometown' and 'home' don't mean the same thing and that it's okay to have both roots and wings." He's also inspired by the three boys he and his wife have adopted. Hale said his sons' stories and becoming a dad shifted his worldview. "They changed my life, so my writing reflects that," he said.
Hey, Vince!
Anyone picking up a copy of Roots and Wings will notice that Hale's song "Pieces" features none other than country superstar Vince Gill. "Where do I even begin about Vince?" Hale asked incredulously. "It was honestly a moment of sheer providence."
Hale explained that before he won Country Showdown, he came in third place in a local round of the show in Big Rapids that almost discouraged him entirely. "At that moment, all seemed lost," he said, "but one of the guys from the winning act encouraged me, telling me he thought I had major potential." Hale and his fellow performer built a friendship, and before long, Hale found that one of his new friend's connections was, as he put it, "Vince freaking Gill!"

Once Hale had recorded the tracks for Roots and Wings, Hale's pal called up Gill's management team and got one of Hale's songs over to Gill. "Vince listened and agreed to sing on it," Hale said. "A few months later, we got the track back from Vince and it was incredible – we added it into the mix and it was magic. We are so grateful he agreed to that!"

Current Projects
Hale is on tour in support of Roots and Wings, which is a mix of all the styles he says make him who he is: Americana, country, rock and blues. "I am extremely proud of this record and of the work we put in as a band to make it," said Hale. "We grew a ton recording it and even more as we tour in support of it."
"We are basically always on tour," he laughed. "That's life these days!" Hale's current schedule includes hometown shows a couple times each month with the rest of his time spent touring the Midwest; upcoming dates nearby include stops at Alpenfest (Gaylord) and the Leland Food and Wine Fest as well as return performances at Common Ground in Lansing (with Toby Keith and Lo Cash), the BOB in Grand Rapids and the Dixie Moon Saloon in Royal Oak.
Future Drew
While Roots and Wings is currently taking up the majority of Hale's time as he continues to promote it along with his live shows, he also hopes to record again this year. With that in mind, he's been road testing some new songs for his fans. "We do hope to record this year, and we have some big ideas for a new record," Hale said. "We hope to record at least another EP, since we write constantly and have so much new material that we want to get out. But I'll keep those ideas under wraps for the moment and just say that we are ridiculously excited about the new material." He added, "We'll be trying songs out live this summer, so if you want a sneak peek, come on out and hear us play and let us know your favorite!"
Find out more about Drew Hale and his music at drewhalemusic.com.
Trending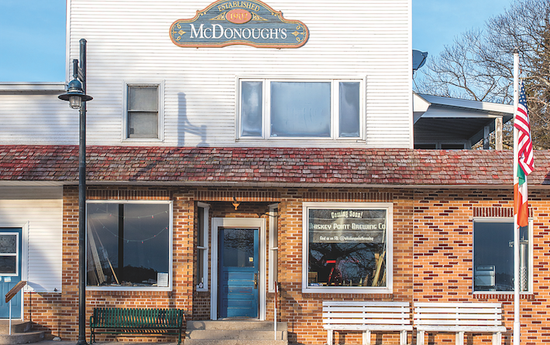 Welcome to Michigan's Most Remote Brewery
After years of planning and honing his beer-making skills, this spring, Patrick McGinnity plans to open Beaver Island's first microbrewery. Opening a craft brewery is challenging. Opening one on a remote island in Lake Michigan that's either a 15-minute plane ride or a two-and-a-half-hour ferry ride from ...
Read More >>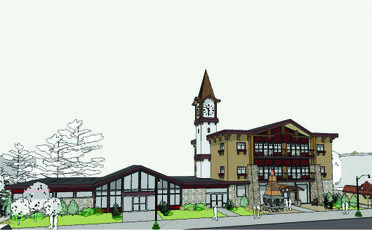 Gaylord: A boomtown Up North
Gaylord native Gary Scott had moved to Indiana, where he and some partners started a business to invest in distressed properties. He was talking to a banker in Detroit about real estate in Bloomington when he asked what kind of deals might be available in northern Michigan. ...
Read More >>
Northern Natural's Organic Success
Travelers might expect to find a tractor sputtering along the country roads about 50 miles south of Traverse City, but they'll also find the home of the award-winning Northern Natural Cider House & Winery, which is producing some of the state's only organic-certified cider. Dennis Mackey, 70, is ...
Read More >>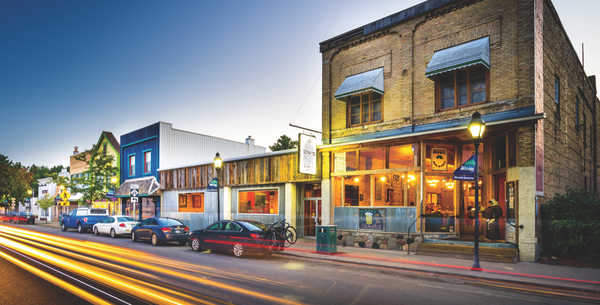 Small Up North Towns on the Rise
Spotlight on Bellaire (pictured)Seems Traverse City isn't the only place in the region making those "Best of" lists. The Antrim County hamlet of Bellaire was recently named to the list of Best Lakeside Towns in the U.S. by Country Living Magazine, alongside the likes of Vergennes, Vermont, Greenville, ...
Read More >>
↑