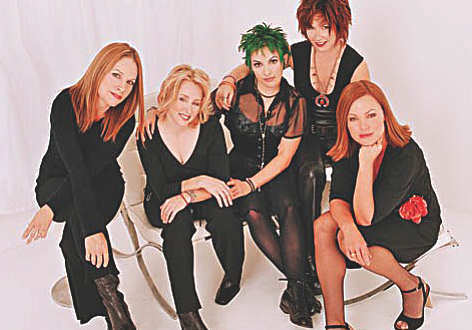 The Go-Go's Hit Showtime
Belinda Carlisle and her The Go-Go's bandmates will be featured in a full-length music rockumentary about the band (titled simply, The Go-Gos) that will premiere on Showtime later this year. Directed by Alison Ellwood,the movie features full access to the Los Angeles pop band: archival footage, photos, reminisces, and candid interviews that help track The Go-Go's rise to fame in the '80s. This will serve as the first "serious" look at the band, which was the first multi-platinum-selling all female rock band to play its own instruments and write its own songs …
Speaking of rockumentaries, a full documentary series is reportedly in the works about music producer Rick Rubin, whom you might recognize from his credits on albums from Johnny Cash, The Dixie Chicks, RUN DMC, The Beastie Boys, The Red Hot Chili Peppers, and dozens more. Helmed by director Morgan Neville (Best of Enemies/20 Feet from Stardom/Won't You Be My Neighbor?), the series, which is tentatively titled Shangri-La, will track the work of Rubin since he co-founded Def Jam Records in his college dorm room in the early '80s. It'll also share insight into Rubin's creative process and methods of production. The doc will make a preview showing at this year's SXSW in Austin, Texas …

The 2019 iHeart Radio Music Awards honored its musical honorees this past weekend and showcased live performances from Alicia Keys, Ariana Grande, Kacey Musgraves, Halsey, and John Legend, among others. Topping the list in nominations were Post Malone and Cardi B; Taylor Swift also received the iHeart Radio Tour of the Year award for her Reputation stadium tour, which sold more than 2 million tickets and $266 million in ticket sales, making it the highest-selling U.S. tour in music history …
Stephen Malkmus (Pavement) has released his new solo album, Groove Denied. The set features a new early '80s-inspired synthesizer-based sound that's quite different from Malkmus' previous efforts with his band The Jicks, most evident on tracks like "Forget Your Place" and "Grown Nothing." To support the new set, Malkmus will embark on a tour this spring, with stops in Toronto (May 1), Washington, D.C. (May 5), and San Francisco (May 14) …

LINK OF THE WEEK
The Beta Machine (the new rock band that includes two members of A Perfect Circle) has released an official music video for its single "Embers," the opening track from the band's upcoming debut album. Check it out now at https://tinyurl.com/beta-video-band …

THE BUZZ
Wilco fans, rejoice: leader Jeff Tweedy will be in concert at the Michigan Theater in Ann Arbor on April 1 …
Brit-rock band Muse will be at Little Caesars Arena in Detroit on April 4 …
Crystal Bowersox (American Idol runner-up) is performing at the Tri-Cities Historical Museum's concert series in Grand Haven on April 20; The Abigail Stauffer and Dave Haughey Duo will open …
Grand Rapids band Melophobix, a blend of rock, R&B, funk, and reggae, will perform at Elevation at The Intersection (also in Grand Rapids) on April 11 … and that's the buzz for this week's Modern Rock.

Comments, questions, rants, raves, suggestions on this column? Send 'em to Kristi at modernrocker@gmail.com.
Trending
Moving Dirt And Stone
This year is taking a toll on me. I'm more sluggish. It's harder to get out of bed each morning. I have muscle pain that I...
Read More >>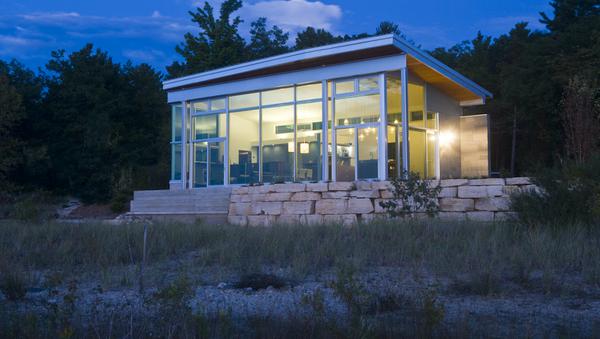 Northern Michigan Modern
From rustic log cabins to Victorian-style homes all the way to more traditional suburban-like developments, northern Michi...
Read More >>
Warts And All
Project 1619, a product of New York Times Magazine writers, is a potential public school curriculum that attempts to redef...
Read More >>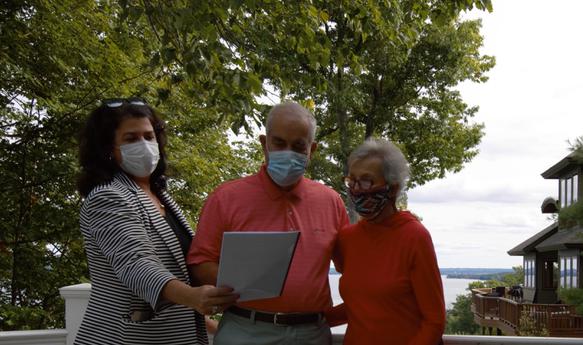 Pandemic Brings Even More Heat To A White-Hot Real Estate Market
There's a mad dash going on in real estate: companies bailing on their massive corporate office buildings, families ...
Read More >>
↑