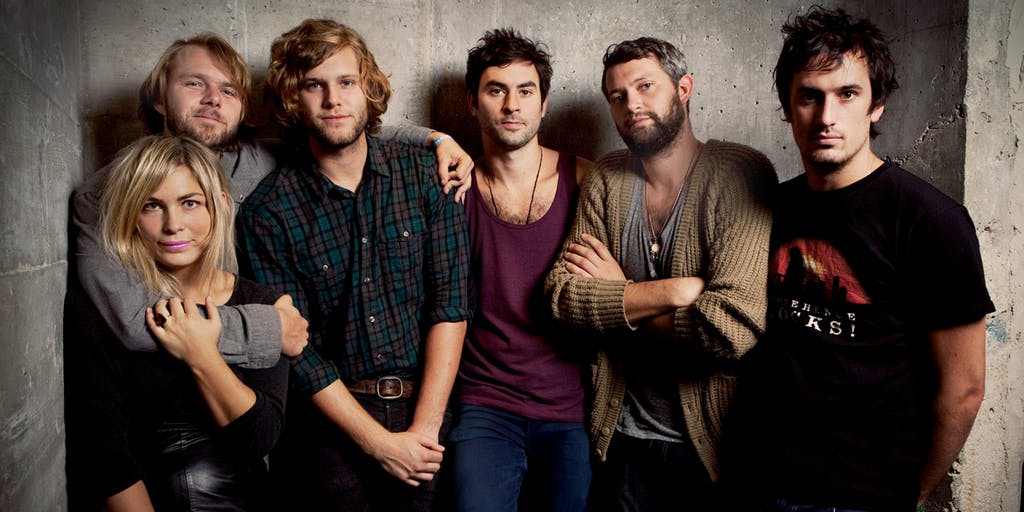 The Head and the Heart and a Living Mirage
Modern Rock
The lead single from the upcoming album of Seattle band The Head and the Heart, "Missed Connection," is out this week. The album, Living Mirage, hits outlets May 17, and the band is set to bring its latest in indie-folk rock to over three dozen cities on a North American tour starting this spring and on into the fall. It'll make a stop in Grand Rapids at 20 Monroe Live on Sept. 11. Snag your tickets at www.livenation.com, and your online ticket purchase will also include a digital copy of the album …
Las Vegas indie-rock crew The Killers has a new single out, too — "Land of the Free," which the band performed live for the first time on Jimmy Kimmel Live a couple of weeks ago. The track, a politically focused number that focuses on racism and the proposed border wall, was released accompanied by a music video Spike Lee directed. It features real-life migrant families near the U.S./Mexico border. In addition to its single release and promo, The Killers is also prepping for a number of summer festival performances, including the Woodstock 50 in Watkins Glen, New York, and the U.K.'s Glastonbury Fest in June …
The Eagles' Don Henley, Joe Walsh, and Timothy B. Schmit will team up with country singer Vince Gill and Deacon Frey (son of late Eagle Glenn Frey) to perform the band's classic album Hotel California in its entirety during two September concerts at the MGM Grand Garden Arena in Las Vegas. Hotel California, the third best-selling album of all time in the United States, was released in 1976; its title track snagged a Grammy Award in 1977 for Record of the Year. Tickets for the Sept 27 and 28 Vegas shows are on sale now at Ticketmaster …

Blondie (feat. Debbie Harry) and Elvis Costello and The Imposters are teaming up for a U.S. summer tour that kicks off in Bethel, New York, on July 20 and winds up Aug. 10 in Seattle. The two bands are a good pairing for a tour; both were part of the late '70s/early '80s New Wave roster of bands that swept the country and western Europe, and both have been going strong since then: Costello and The Imposters released their latest album, Look Now, in 2018, and Blondie released its Pollinator album in 2017 …

LINK OF THE WEEK
Conor Oberst (Bright Eyes) and Phoebe Bridgers have put together a collaborative band called The Better Oblivion Community Center; its just released its cover of the Oscar-winning single "Shallow" from the Lady Gaga/Bradley Cooper movie, A Star is Born. Check it out at https://youtu.be/EbCrQPJDa9c …

THE BUZZ
Nashville's Johnnyswim has just released its latest single, "The Last Time," and will be take its tunes on the road this May, making a May 6 stop at Detroit's St. Andrews Hall …

Grand Haven's Walk the Beat festival, an event that brings musical street performers to Grand Haven's East Side shopping area, will return Aug. 10 …

Bell's Brewery Summer Concert Season is starting soon in Kalamazoo, kicking off its first show, May 31, with Steppin' In It and May Erlewine and The Motivations …

Speaking of Michigan singer May Erlewine, she'll headline this year's Buttermilk Jamboree 2019 at the Circle Pines Center in Delton, Michigan, alongside East L.A. Chicano band Las Cafeteras … and that's the buzz for this week's Modern Rock.

Comments, questions, rants, raves, suggestions on this column? Send 'em to Kristi at modernrocker@gmail.com.


Trending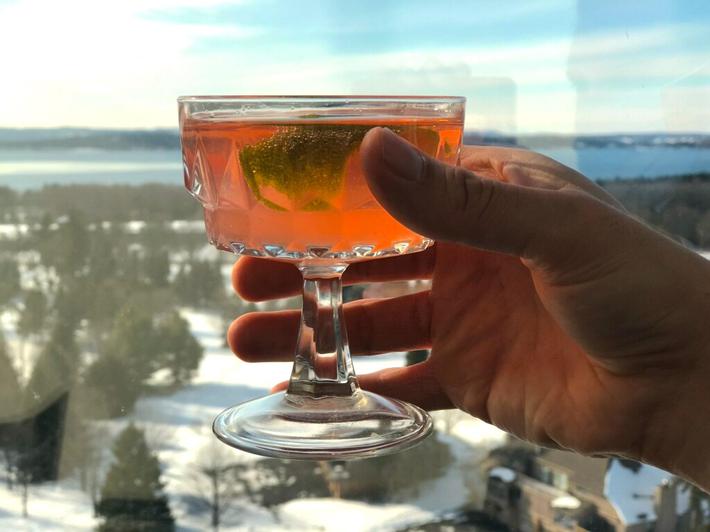 Tiny Pink Bubbles
Hey, ladies, do we have the pink drink for you: Aerie's Tiny Pink Bubbles. With a taste and body as delicious as its...
Read More >>
The Power of Our Example
Every new president faces a daunting array of problems, but 2021 will go down in the history books: Our country is under s...
Read More >>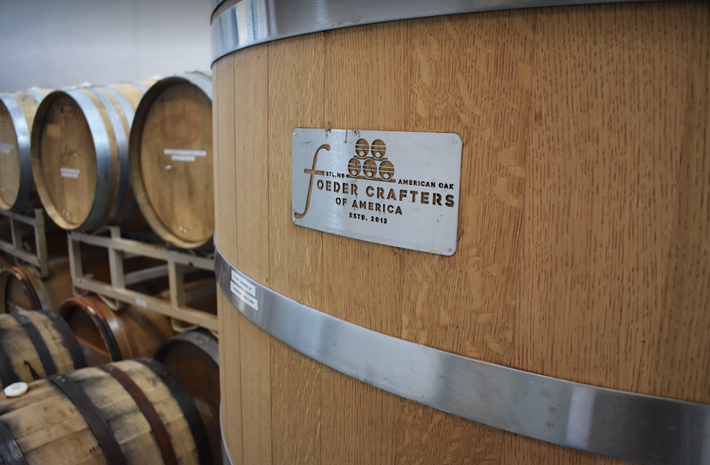 Getting Wild with the Foeder
Drinkers with a discerning eye may have noticed a couple interesting-looking wooden containers in the back of Traverse Cit...
Read More >>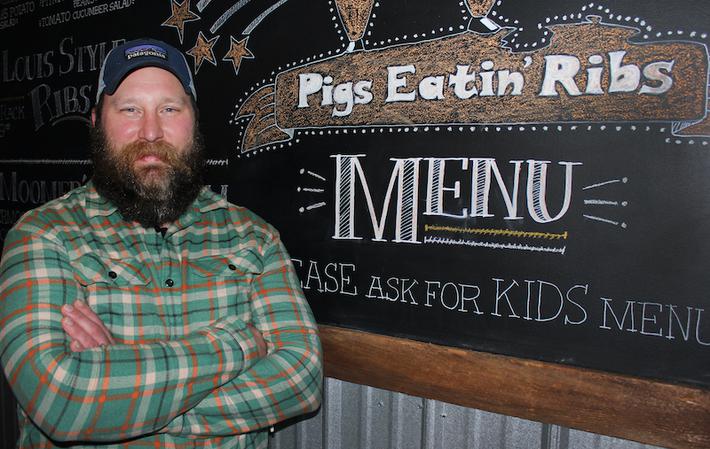 Charlevoix's Pigs Eatin' Ribs
By 2008, Charlevoix Chef Adam Kline had seen and tasted enough. The Northern Michigan food scene had stagnated, he said, i...
Read More >>
↑