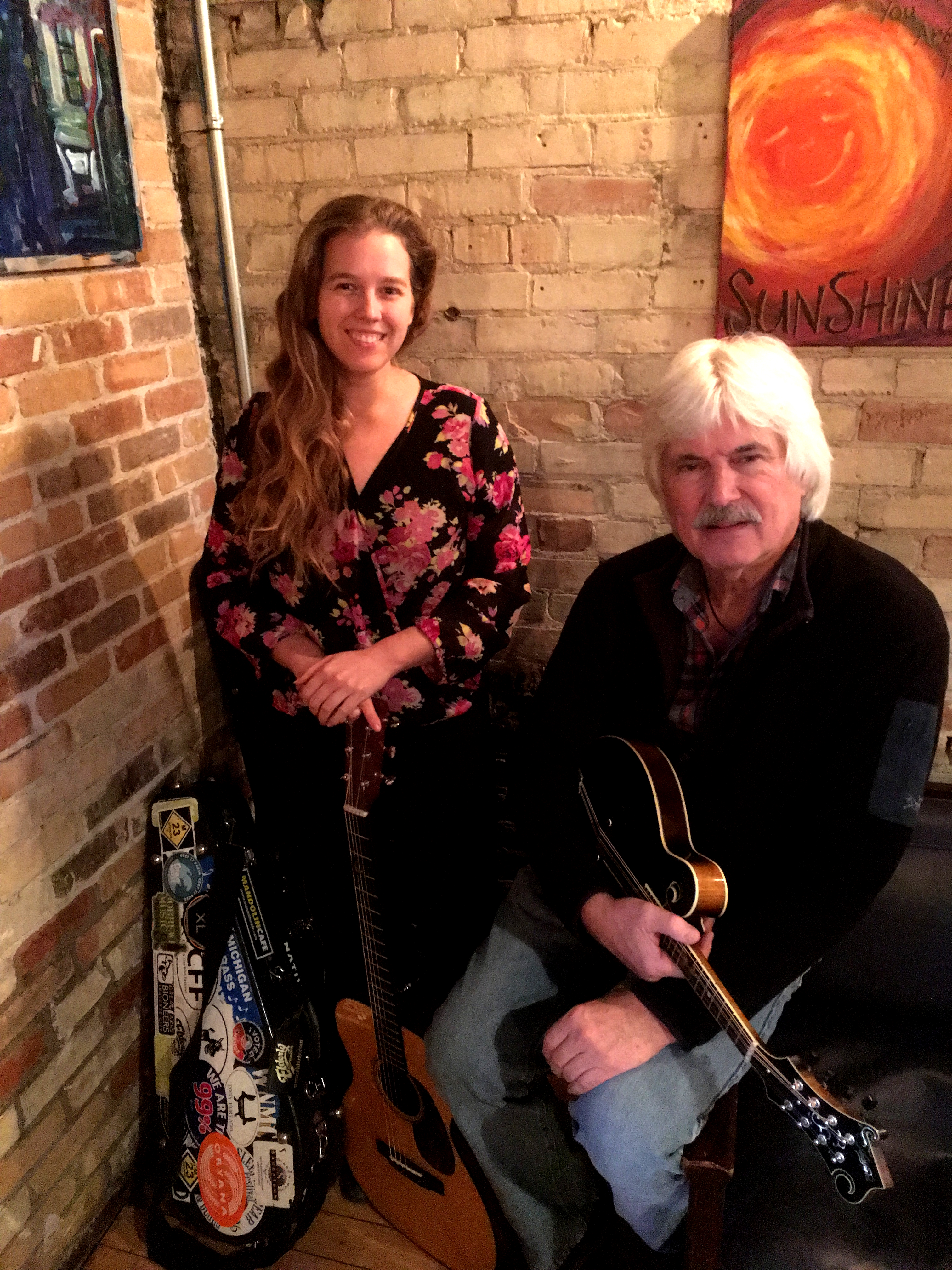 The North Carolines
Digging Up New Folk Sounds
Meet the Band
Caroline Barlow from Raleigh, N.C., and Kurt Westie, originally from Bloomington, Ind., make up local band The North Carolines, a folk outfit brand new to the scene as of just last year. The pair's common thread – pardon the expression – is that they've both worked on music projects with Billy Strings, who actually facilitated their meeting. "I heard Caroline playing a solo gig prior to one of Billy and Don Julin's shows and instantly knew I wanted to play music with her," Westie said. "Billy introduced us, and it turned out that Caroline and I had similar backgrounds as folk, bluegrass, singer-songwriter types." Andy Evans, an upright acoustic bassist and nephew of local musician/artist Glenn Wolff, recently joined the group as its third member; his background includes an eight-year stint in Nashville performing with such musicians as hillbilly jazz performer Vassar Clements and vocal group The Fifth Dimension.

You Might Have Heard Them
Westie also put in some time in Nashville working as a songwriter. After moving to Michigan, he became the mandolin player for Cabin Fever and then joined M23 Strings, which included the just-starting-out Billy Strings. He's also performed at Boone Docks in Glen Arbor and at the Traverse City Film Festival with Barlow. You might have heard Barlow separately on her solo gigs around town as well as her shows with a trio from Petoskey called The Deepest Height that performs music in the style of Peter, Paul and Mary at venues like Red Sky Stage and various outdoor events in Petoskey. Evans has played bass locally for a variety of area musicians in a wide range of genres while also working his day job as choir director at Kingsley High School.
Their Inspiration
"We're rooted in folk and singer-songwriter music, but you'll find cues from bluegrass and other traditional genres too," Barlow said. One of The North Caroline's goals is to bring more original material to the table as well as to dig into old archives to find more obscure songs to perform. "I like to call myself a 'songminer,'" Barlow said. "I love bringing lesser known songs to light." Westie, who in addition to his other band projects has produced two solo CDs of original music, has met his match in Barlow, who started playing guitar when she was 15. "I've spent most of my adult life as an extreme music nerd, participating in music events, open mics and small gigs but never seriously playing in a group," she explained. "So it's been really fun to have Kurt move us towards something more solid."
Current Projects
The North Carolines originally planned to head into the studio to start work on its first album in December, but between conflicts with the holidays and the weather, it rescheduled for February, which means sessions are right around the corner. "We'll be working with Scott Zylstra (Detour Bluegrass) at Frontier Ranch Studio," Westie said. "We hope to get an EP completed by summer and/or a full CD by the end of the year." This first project for the band will be a combination of originals and the "mined" covers that Barlow spoke of. "We also have a strong interest in recording a live project with the idea of capturing the raw energy and dynamics of our group," Westie said.

What's in a Name?
Barlow, who grew up in North Carolina, has family based in Traverse City and has always considered Michigan her other home. "Since moving up here in 2011, I've felt the pull between my roots in the sweet sunny south and the wild unpredictable north. Musically, I think we infuse this tugging feeling into our harmonies, song choices and instrumental lines," she said. "The band name 'The North Carolines' came to both Kurt and me in a sense. We [each] brought a scratched notepad to a band meeting one day, and we'd each noted this theme of home, land, adventure and namesake."
Future Carolines
Currently in the process of booking concerts, festival dates and shows at local Grand Traverse and Emmet County venues, The North Carolines' immediate goal is to play as many shows as it can, complete its album goals and become better known throughout the region. "We're also excited to work more heavily with Andy," Westie said. "He brings a lot to the table with his experience, professionalism and versatility. We'd like to get a tour booked outside of northern Michigan by next year while strengthening our base and connection to this rich community."

Find out more about The North Carolines by searching "The North Carolines" on Facebook or email Cmbarlow@ncsu.edu for booking information.
Trending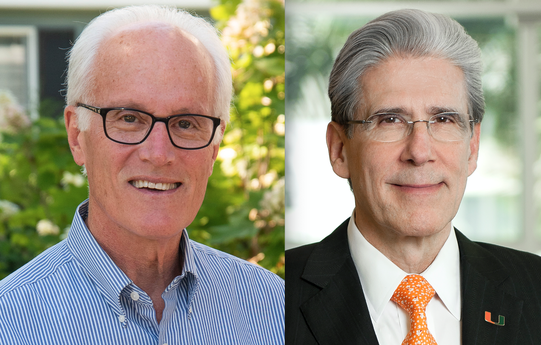 Listen In: Two Global Health Experts — one in TC — to Talk Pandemic
This week, the Traverse City International Affairs Forum at Northwestern Michigan College opens its 27th season ...
Read More >>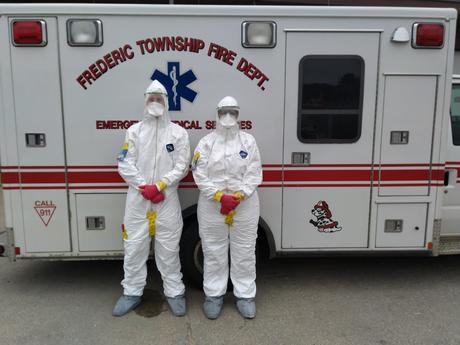 What First Robotics Teams Did on Their Summer Break
When the coronavirus pandemic first hit, masks, face shields, and other personal protection equipment, aka PPE, were hard ...
Read More >>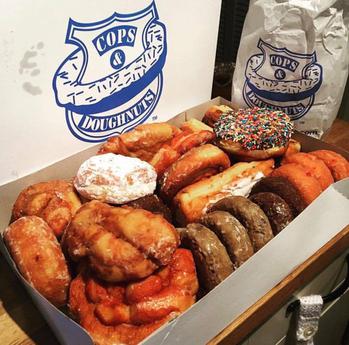 Gaylord's Cops & Doughnuts
There's a cop shop in Gaylord where the phrase "D.W.I." has nothing to do with adult beverages or erratic driv...
Read More >>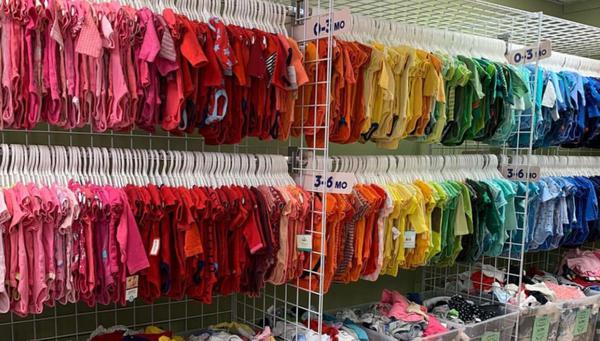 Resale is the New Black
It's a common tradition at this time of year: parents flocking to clothing stores in the last weeks of summer to get...
Read More >>
↑