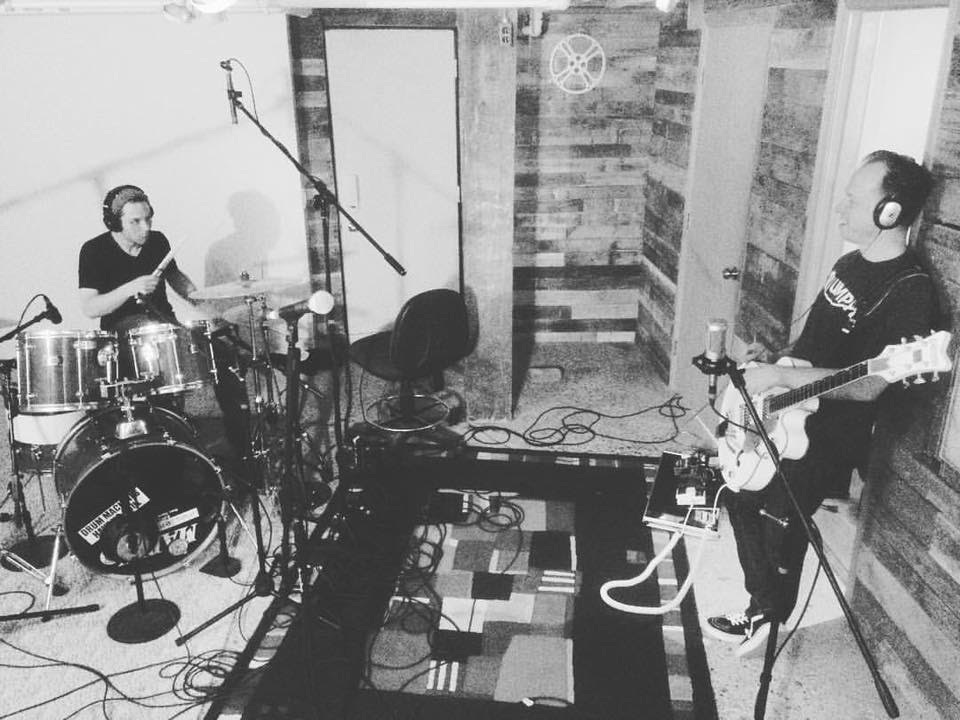 Traverse City duo catches wave of surf rock
MEET THE BAND: Traverse City's Parking Lots played its first show in September 2015, and in just a little over a year started a local buzz as one of the few (only?) surf-rock bands in northern Michigan.
Chris Hancock plays guitar and sings; T.J. Hall serves as drummer, bass player and producer. "So T.J. basically picks up all the slack," Hancock said with a laugh.
The two friends — Hancock is from Cadillac, and Hall is from Grayling — met through Lifer, a skateboarding shop in Traverse City (now closed.)
The band's sound is a tribute to musical heroes: the Ramones, Reverend Horton Heat and surf-guitar guru Dick Dale.
"I'm self-taught, so I basically just try to emulate sounds I like, and music I'd want to hear," Hancock said. "T.J. and I lock onto each other's playing really well, even though I'm what I consider an 'unskilled' guitar player."

YOU MIGHT HAVE HEARD THEM: When the bandmates aren't at their day jobs as a construction estimator ("I read blueprints for a living," Hancock said) and sound engineer ("I'm the nerd of the band," Hall added), they're out there playing gig after gig, honing their sound toward future goals.
Frequent venues for Hancock and Hall include Traverse City's Studio Anatomy and Union Street Station; they also played InsideOut Gallery in Traverse City's Warehouse District before it closed back in September.
Further downstate, they're regulars at The Escape Bar and Grill in Cadillac, and Mulligan's in Grand Rapids. You may have also caught ear of their double-sided CD single from last fall, on which they tested the waters as a new band with the tracks "If You Do Not Want to Die" and "Thick as Thieves."
THEIR INSPIRATION: Skateboarding, fun and clean living are the three foci for Parking Lots. "We're not running a straight edge program or anything like that, but we're both sober, and it helps us get a lot done," Hancock said.
Their lyrics stick close to the classic themes of the surf rockers who have come before them — "standard stuff," Hancock says, "fast skateboards, fast motorcycles, girls" — although Hall pointed out that there may be hidden meaning in their tunes that's yet to be discovered. "I don't write the lyrics, but I know I hear a lotta love in there," he quipped. "Well, we are passionate about our music," Hancock agreed.

CURRENT PROJECTS: Hancock and Hall are still settling on an official release date, but those in the know can already snag Parking Lots' first full-length, 12-track, all original album called simply "Parking Lots" on iTunes, Spotify, GooglePlay and at studioanatomy.com. (Parking Lots fans in Cadillac got an early listen over Thanksgiving weekend when the band tried out some new tunes at The Escape Bar and Grill.)
"We're working on our local announcement and a release party in Traverse City," Hancock said. "We just haven't settled on exactly where and when yet."
WHAT'S IN A NAME: The name, of course, had to reflect the band's interests in boarding (both skate and surf), but it couldn't be too corny, too obvious, too dramatic, or too … anything.
"We were just sitting around after band practice one day trying to figure out a name, and jokingly pointed out we were sitting in a parking lot," Hall said. "We figured as skateboarders, we actually spend a lot of time in parking lots, so it made sense."
Once the name was chosen, it revealed more depth as the band progressed. "My wife and I vacation in Rincon, Puerto Rico, and our favorite surf spot there is nicknamed Parking Lots," Hancock said.
"Also, parking lots are a place where you park in order to go do something, so they're like a starting point," Hall continued. "I figure that added a little more meaning to it too. But names are hard," he said.
FUTURE LOTS: Next up for Parking Lots is more promotion of that new album, which both musicians said has taken up most of their focus to date.
"The album was 1½ years of work," Hancock said. "And we've been playing all of those songs for the past year," Hall added, "so now we need to start working on some new songs."
The pair also plan to expand their live show, taking it to bigger venues and bigger cities; Hall said it can be difficult to grow musically in the Traverse City scene, which often focuses more on folk and blues.
"TC is pretty tough on its local bands," he said. "So we plan to do a lot more traveling." And after that? "We're going to be awesome. Forever."
Find out more about Parking Lots at facebook.com/parkinglotsTC.
Kristi Kates is a contributing editor and freelance writer.
Trending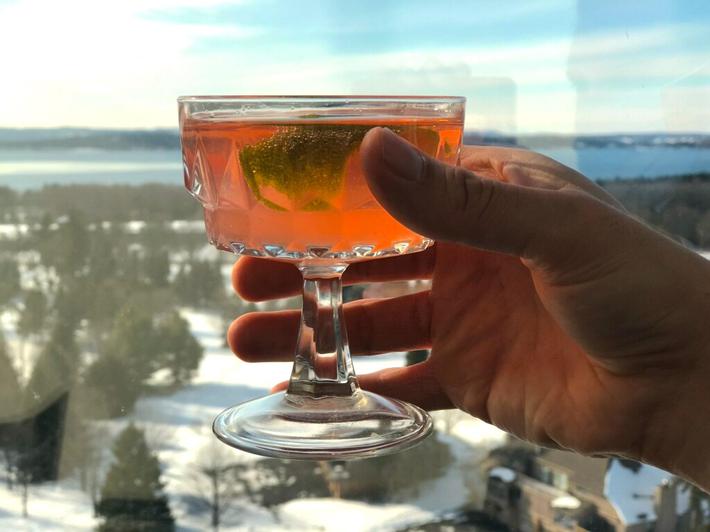 Tiny Pink Bubbles
Hey, ladies, do we have the pink drink for you: Aerie's Tiny Pink Bubbles. With a taste and body as delicious as its...
Read More >>
The Power of Our Example
Every new president faces a daunting array of problems, but 2021 will go down in the history books: Our country is under s...
Read More >>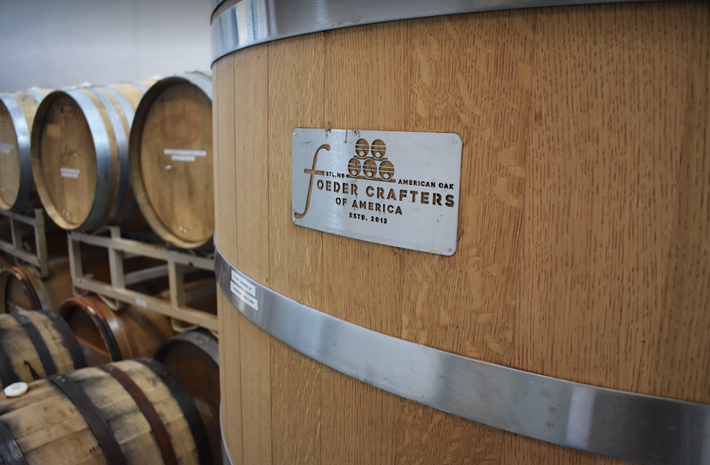 Getting Wild with the Foeder
Drinkers with a discerning eye may have noticed a couple interesting-looking wooden containers in the back of Traverse Cit...
Read More >>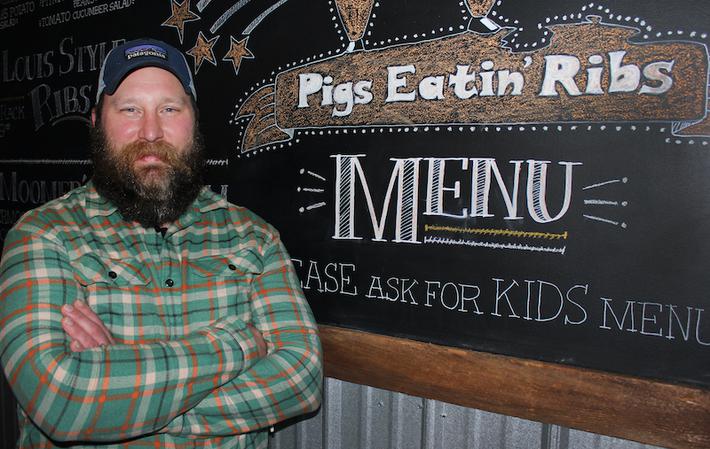 Charlevoix's Pigs Eatin' Ribs
By 2008, Charlevoix Chef Adam Kline had seen and tasted enough. The Northern Michigan food scene had stagnated, he said, i...
Read More >>
↑