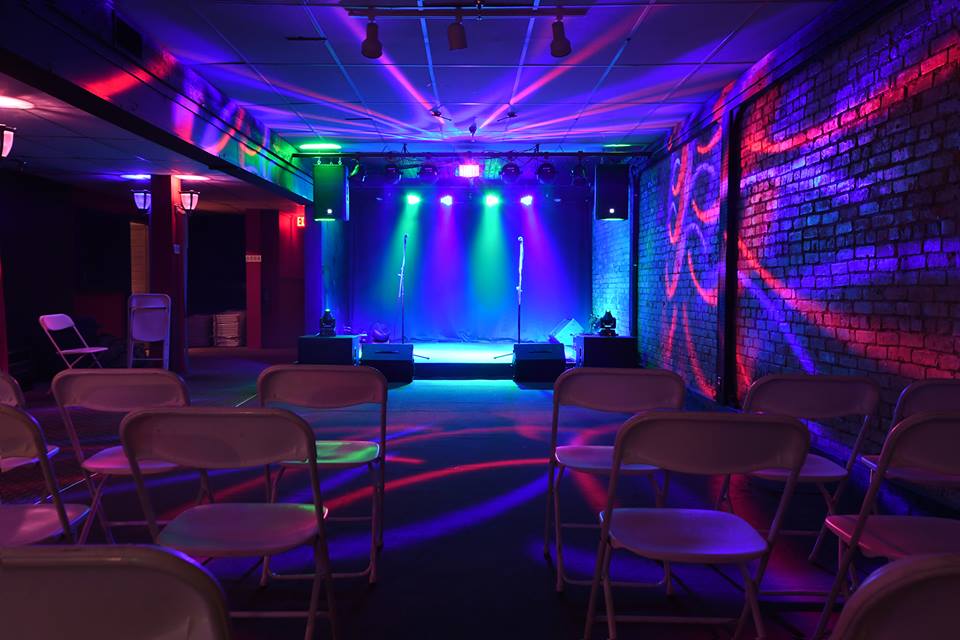 Where Local Talent Gets Going
TC's Studio Anatomy Hits Its Groove
Since the InsideOut Gallery closed, Traverse City's music community has been turning even more of an eye – and ear – toward Studio Anatomy, the local music venue/recording studio that was converted from the Good News music store space in downtown TC by musician and recording engineer Brian Chamberlain. The venue serves soft drinks and snacks (it's an alcohol-free venue) and is a huge advocate of local music and up-and-coming bands and solo performers, while the recording studio is the next step for many of them, who return to Studio Anatomy to turn their songs into albums.

Chamberlain has seen a wide range of genres come through his doors and behind his boards since he opened the studio in 2012, most recently the local hip-hop artist Trey Wilcox, who goes by the rap moniker Duble U, a play on the first initial of his last name.
"Trey's only 16 – he came to me with his lyrics and his vision, but he didn't know how to create tracks for himself," Chamberlain explained. "So we put together beats and made tracks for him and helped him put out his EP, Unstable, which we also helped him promote with a couple of live shows here; he's currently working on his second album with us."
Nik Carman, the 10-year-old bluegrass prodigy from Suttons Bay who plays mandolin, banjo and guitar, will also be visiting Studio Anatomy soon. "He's recording his second album here," Chamberlain confirmed. And Petty Crime, another youthful outfit of high school students, is a third aspiring band getting its start at the studio. "They're a rock duo, a bassist who sings and a drummer," Chamberlain said. "We recorded an EP for them here, their first ever, called Stolen."

Yet another band right out of high school is a combo called Goats of Death, which will be starting its own recording process at Studio Anatomy the first week of February. "The band is actually on its second album – [band members] recorded the first themselves," Chamberlain said. "And it's a really interesting band; the name itself tricks people, who think it's a death metal band or something like that, but it's actually a mix of indie rock, post-punk, garage rock and experimental music, a little weird but very cool."
This might sound like a lot of projects for the Studio Anatomy recording studio, but it's only a sampling of the new artists Chamberlain has his audio eye on. He's even hired two new recording engineers to help with the workload, a testament to the ever-growing music scene in the region.
"It's been so great – we're recording, mixing and mastering constantly," he said. And that's just the studio – the venue, with its excellent sound system, colorful lights and intimate setting, is also keeping a regular schedule of live shows, including recurring comedy nights and performances by such local bands and solo artists as Mellow Out, Parking Lots, J. Marinelli, Parsec, In My Restless Dreams and The Droogs.
Finally, Chamberlain is pursuing a brand new goal for the facility itself. "I want us to be a net zero energy business," he said. "From each session and each show, a portion of the income [will be put] into an account used to pay for renewable and sustainable sources. Arriving at a zero-carbon footprint is our goal. We're looking at small-scale solar and wind to offset so we can generate the amount of power we consume in an environmentally friendly way. That's my goal by the end of this year – more music, less energy consumption."

For more information on Studio Anatomy's recording studio, associated artists and concert/show schedule, visit Studioanatomy.com.
Trending
Moving Dirt And Stone
This year is taking a toll on me. I'm more sluggish. It's harder to get out of bed each morning. I have muscle pain that I...
Read More >>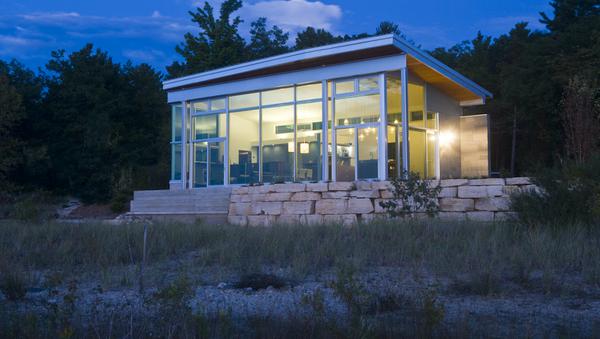 Northern Michigan Modern
From rustic log cabins to Victorian-style homes all the way to more traditional suburban-like developments, northern Michi...
Read More >>
Warts And All
Project 1619, a product of New York Times Magazine writers, is a potential public school curriculum that attempts to redef...
Read More >>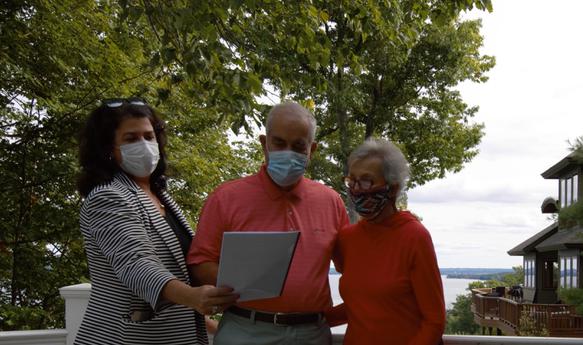 Pandemic Brings Even More Heat To A White-Hot Real Estate Market
There's a mad dash going on in real estate: companies bailing on their massive corporate office buildings, families ...
Read More >>
↑