A Few Holiday Turkeys
Spectator
According to research conducted by the Economist/YouGov, fully 28 percent of Republicans believe Donald Trump will be "reinstated" as president on or before Jan. 1, 2022. That means around 14 million people believe, or have been led to believe, a delusion that is literally impossible.
There is nothing in the Constitution or in statutes that allow any such thing as the "reinstatement" of a former president. Even if there was evidence of massive election fraud in 2020, and there is absolutely none, there is no legal mechanism by which Donald Trump could be reinstated by the courts or Congress or state legislatures. It isn't going to happen, and those who continue to spew or believe such nonsense only make themselves look evermore foolish.
*
There were more drug overdose deaths in 2020 — 93,000+, according to the Centers for Disease Control and Prevention (CDC) — than suicides (nearly 45,000) and vehicular accidents (more than 36,600) combined. This is a dramatic jump from 2019 but follows a troubling upward trend that has existed for years.
In San Francisco, where wildly unrealistic progressives are competing with reality and losing, they have more drug overdose deaths than COVID-19 deaths.
Many states and municipalities have joined in massive lawsuits against drug manufacturers who make or have made opioids, the cause of much addiction and overdose deaths. It isn't at all clear that will help stem the rise in overdose deaths given the burgeoning illegal drug manufacturing operations in both Mexico and China. But somebody has to be blamed, and the drug companies are both handy and cash-rich so "free" money is available.
(San Francisco has also become ground zero for a debate about homelessness that has thus far solved nothing. Proposals to build new shelters were kneecapped by activists claiming housing people in shelters is simply warehousing them; activists instead demanded actual houses, a practical, political and financial impossibility. The result is that only about one-fourth of the city's 8,000-person homeless population has some form of approved temporary housing. The rest are in tents on sidewalks and in parking lots.)
*
There is afoot something called the BDS movement, calling for boycotting Israeli-made products, divestment of Israeli stocks or partial ownership of Israeli companies, and sanctions levied against the Israeli government and businesses. This idea was promulgated by the Palestinian Authority and is now being pushed by their supporters in the U.S.
It is a misguided effort to rewrite history while sullying the only true democracy and genuine American ally in the region. No bigger than New Jersey and with only 9.2 million people, Israel has been under constant attack since before it became a nation in 1948 and even now is surrounded by governments and organizations committed to its total destruction. The land being demanded for the so-called Palestinian state includes what is now Israel.
It is no wonder Israel has and will continue to aggressively defend itself. If their neighbors would stop lobbing rockets and launching other attacks, Israelis would have no reason to respond or acquire additional land to enhance their national defenses. They deserve our continued support; not boycotts or divestment or sanctions.
*
Barack Obama gave it a try. Donald Trump promised it but never delivered. Now Joe Biden actually has managed to do what they could not — get a huge infrastructure deal through Congress and onto his desk. You'd think Democrats and the few supportive Republicans who managed to approve $1.2 trillion of infrastructure spending would be taking victory laps, and that Biden would be hailed for a milestone achievement in his first year in office.
No, these are the Democrats, always capable of turning victory into a loud, internecine squabble. This time it's progressives complaining because they didn't get to hold the infrastructure bill hostage until they got their way on the massive social spending plan, Build Back Better. And, as is now customary, any Republican supporting any Democrat plan or legislation is immediately subject to attacks from the former president and potential discipline from what passes for GOP leadership.
Both parties should be celebrating after passing legislation supported by 63 percent of the public but, instead, both have turned it into yet another mud-slinging fest.
*
Here in the United States, less than 59 percent of our total population has been fully vaccinated against COVID-19, though the number jumps to 70 percent among adults. But we're still experiencing about a thousand COVID-19 deaths a day as we approach a staggering 800,000 total.
Other countries are doing better: notably, Portugal, Cuba, and the United Arab Emirates all report a 98 percent vaccination rate. Most of them have the advantage of not being troubled by misinformation or liars and charlatans passing as experts. Instead, they listened to and followed the advice of actual experts. Imagine that.
Trending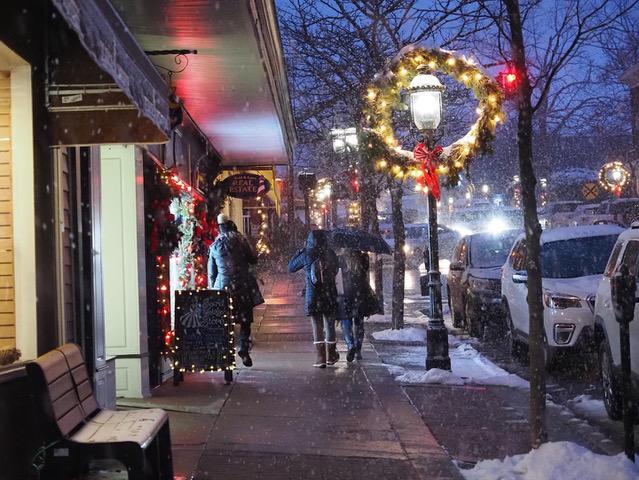 Jump Start Holiday Shopping
Downtown Petoskey hosts their Holiday Open House on Friday, Dec. 2, from 6-9pm as Santa flies into town to light the giant...
Read More >>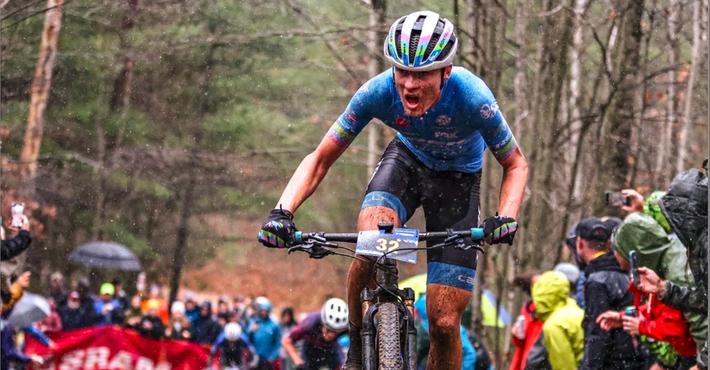 A New Gear
If last week's snow made you think the two-wheeling season is over, think again. Tuesday, Nov. 29, is the official l...
Read More >>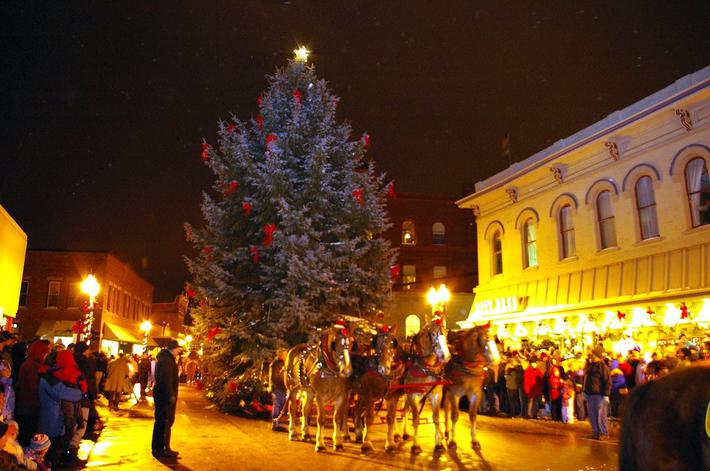 Jingle All the Way to Manistee
The town of Manistee is going into full holiday mode—and going back in time—this weekend. Friday, Dec. 2, the ...
Read More >>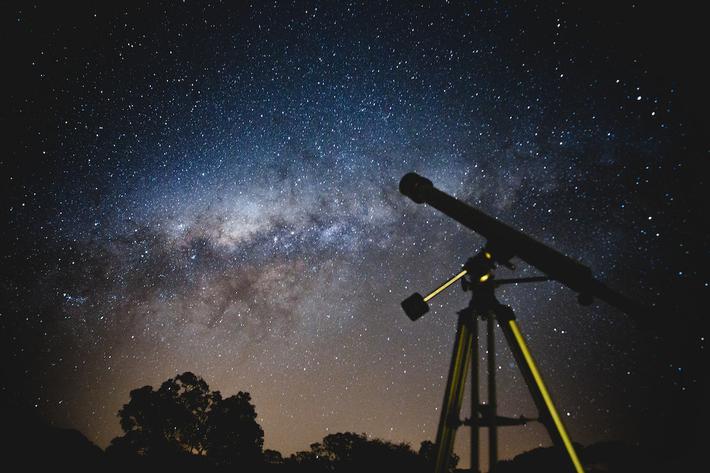 Aim for the Stars
Aliens may walk among us, but this weekend it's our turn to wander through the galaxy. On Saturday, Dec. 3, the Denn...
Read More >>