A Little Sunlight
Spectator
Most consider the phrase "Congressional ethics" a bit of an oxymoron. Their strong law-and-order instincts weaken considerably when it comes to policing themselves.

Back in 2012, Congress passed legislation euphemistically called the Stop Trading on Congressional Knowledge (STOCK) Act. It prohibited members of Congress or their employees from using information derived from their positions, but not yet available to the public, for financial gain. In other words, no insider trading.

It also provided some much-needed sunlight. Those affected by the law would have to disclose any activities with investments regarding stocks, and an easy-to-search public database would be available online. The rare bit of bipartisanship was signed into law by President Obama with significant fanfare. The celebration was short-lived.

The next year, in virtual silence, the disclosure portions of the STOCK Act were gutted by the same Congress that had passed it a year earlier and then signed by the same president. The arguments, offered quickly and quietly, were that the database might be hacked, exposing people to risk, and that the public information itself exposed people to possible risk and so on.

The information is still submitted and compiled, though it isn't quite as easy to access as the original legislation intended. There is no longer an online database. Now all you have to do is go to Washington, in person, and you may look at one person's filing at a time on a PDF that you may print out for 10 cents a page. There is no list you can scan to make comparisons or look for suspicious activity.

The obvious problem here is that members of Congress are privy to all manner of information, from both government and private sector sources, which the public might not hear about for months or at all.

For example, former Congressman Chris Collins, a Republican from New York, was recently sentenced to 26 months in prison for insider trading. His position allowed him to serve on the board of a for-profit pharmaceutical company — inexplicably, members of Congress are allowed to serve on the boards of for-profit companies — and was told the company's hoped-for miracle drug had failed clinical trials prior to it being reported publicly. He then told his adult son, who dumped his shares. Collins, as seems to be mandatory with politicians in trouble, also lied to investigators.

The feds discovered Collins' foolishness, but the public has little way of knowing what other members of Congress might be on what other corporate boards.

(Just to be fair, Congressional bad behavior is a decidedly bipartisan activity. Since 2016, eight members, now former members, of Congress have been shipped off to jail or prison: three Democrats and five Republicans.)

In 2018, Senator Elizabeth Warren took another stab at it with her Anti-Corruption and Public Integrity Act. It went considerably further than the STOCK Act.

It would have banned members of Congress or White House staffers from owning any individual stocks at all, though it did permit mutual funds. It also proposed a lifetime lobbying ban on the president and all other federal office holders, banned foreign money from being used in lobbying Congress, required investments be put in a blind trust, and prohibited members of Congress from sitting on the board of any for-profit company. It also subjected any firm expending more than $500,000 a year on lobbying to an "excessive lobbying" tax and, finally, required Supreme Court justices to abide by the same code of ethics as other federal judges.

The bill never took a breath. Mitch McConnell, who functions as a kind of legislative contraceptive for anything suggested by a Democrat, refused to even assign it to committee. The breadth of Warren's effort likely doomed it from the start, but if Congress wants public confidence restored, she had the right idea.

There is so little we know about what goes on behind the scenes with members of Congress that we're forced to make assumptions, and they're usually that something smelly is happening. A law or laws that say no member can benefit financially as result of his or her position seems pretty logical to most of us.

As it is, we must rely on vague financial reports or go to Washington to get details.

We do know half the Senators are millionaires, the three richest being Democrats. And more than a third of the House members are also millionaires, the three richest being Republicans. If there are bad actors among them, it's almost impossible to ferret out.

According to a realclearpolitics.com report in April of last year, most Americans consider political corruption our biggest problem. That assumption is only enhanced by Congress' unwillingness to much limit their own financial opportunities or allow the public to draw back the curtains and see for ourselves.

A little sunlight might kill the bacteria that is corruption.
Trending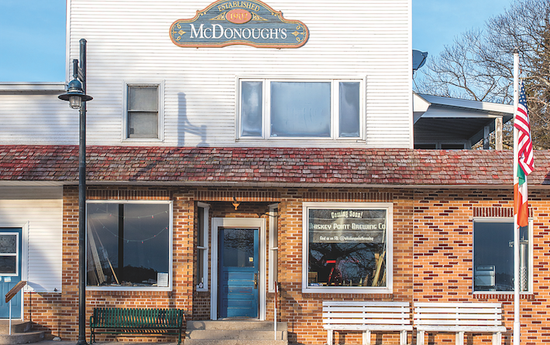 Welcome to Michigan's Most Remote Brewery
After years of planning and honing his beer-making skills, this spring, Patrick McGinnity plans to open Beaver Island&rsqu...
Read More >>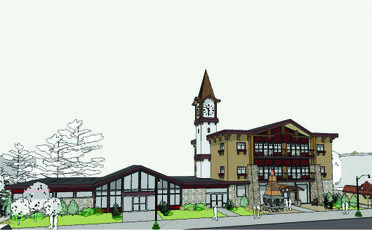 Gaylord: A boomtown Up North
Gaylord native Gary Scott had moved to Indiana, where he and some partners started a business to invest in distressed prop...
Read More >>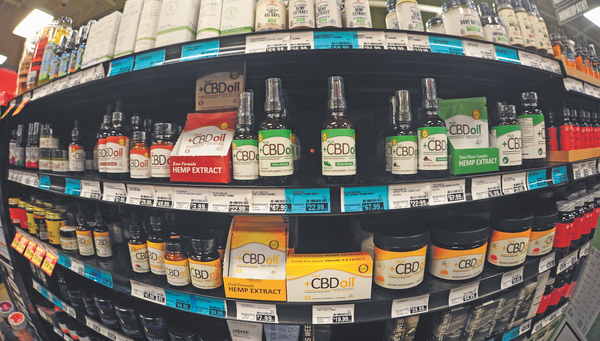 CBD Laws: Dazed and Confused
The sign outside of Family Video in Kalkaska lets drivers know the store has more than just movies. The sign reads: &...
Read More >>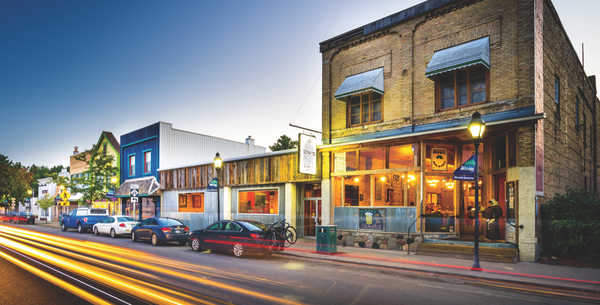 Small Up North Towns on the Rise
Spotlight on Bellaire (pictured)Seems Traverse City isn't the only place in the region making those "Best...
Read More >>
↑