(Almost) Nothing is Immune
Spectator
Searching for topics not impacted by COVID-19 is almost impossible. It has consumed, or at least intruded into, virtually every corner of our lives.

Politics, nationally and mostly internationally, is all pandemic, all the time. Both China and Russia have used the opportunity to try and make trade and defense inroads in Africa and South America but they're dealing, mostly dishonestly, with the bug, too. The oil production war between Russia and Saudi Arabia, already self-destructive, was made worse when the virus hit. At one point, producers had to pay storage operators to take excess oil off their hands.

Domestically, we get non-stop nonsense from the president and an unprecedented giveaway of federal dollars we don't have, courtesy of Democrats. This includes an unemployment system that suddenly gives some people far more money while out of work than they made while working. It's sort of daffy.

Environmentally, we're deceived, a little, by the suddenly clean air and jellyfish swimming in the canals of Venice. Reduced use of fossil fuels has helped plenty, but some of the air clarity is the lack of dust kicked up on dirt roads and in farm fields. It's not really a test run for a world without fossil fuels, though it's a hint. (The canals in Venice are clear because there aren't hundreds of gondoliers poking the bottom and stirring up silt.)

Animals are roaming free in national parks, but they were always there and smart enough to avoid the loud, stinky humans. Household trash, meanwhile, has increased with everyone stuck at home.

Education is stumbling along, with 41 states having canceled in-school attendance for the rest of the school year. Many are trying online programs with varying levels of participation. Children without computers or internet connections — and that's nearly a third of all public school kids — are in a particular bind.

Parents trying to fill the gap have been forced to become homeschool teachers, with mixed results. To be fair, many are also trying to telecommute for their full-time job at the same time. But neither do they have to deal with 25 kids, all with different learning skills and their own sets of issues.

One thing the pandemic should do is renew respect for teachers. If it's hard with one or two for a couple months, imagine multiplying that times 10 or more for nine months.

There aren't any sports, and the calendar is usually full this time of year.

Both professional basketball and hockey would be cruising into their nearly endless playoffs, and baseball would be a month deep into their season. (The Tigers would not yet be mathematically eliminated from the playoffs, but they'd be heading there.) For those interested in European soccer, their seasons would be just a couple weeks from concluding.

College sports would be wrapping up their spring-sports calendar, and college football would be holding spring practice, often in front of big crowds. High schools would be finishing their spring sports, too, with visions of playoffs dancing in their heads.

The sports dearth is so severe that the recent NFL draft, an exercise in which men sat barricaded in their homes in front of multiple computer screens while guessing whom to choose, drew record television ratings.

The criminal justice system hasn't escaped impact. Property crimes against homes are down since few homes are now vacant. Plenty of low-level nonviolent criminals have been given early release to help prevent the virus from spreading in jails. We'll see if the released miscreants behave.

The rather steep downside has been an increase in domestic violence and hate crimes, especially against Asians. With many shelters closed or restricted, abuse victims have few options. The ignorant haters keep moving from target to target.

Agriculture has been badly hurt. With most restaurants closed, growers have an excess of product and nowhere to sell it. You'd think the Department of Agriculture would have stepped in early, especially with food banks in desperate need of donations, but they waited until a couple of weeks ago to do anything. Still, it could be 2–4 weeks before growers receive any orders or money. In the meantime, they're burying tons of tomatoes, onions, beans, and peas, and milk producers are pouring raw product down the drain.

A few businesses are doing very well indeed. Walmart's in-store income was up 20 percent in March, and Amazon orders have increased 35 percent over the same period last year. Some delivery services are doing even better.

Ad copywriters might have seen the biggest boom of all since it seems every commercial and public service announcement now has some pandemic connection. Apparently, we're all in this together.

There's at least one ongoing, non-pandemic story. The Great Lakes are still rising slowly, eating shoreline, collapsing bluffs, and taking homes, completely oblivious to COVID-19. But almost nothing else is immune, including us.
Trending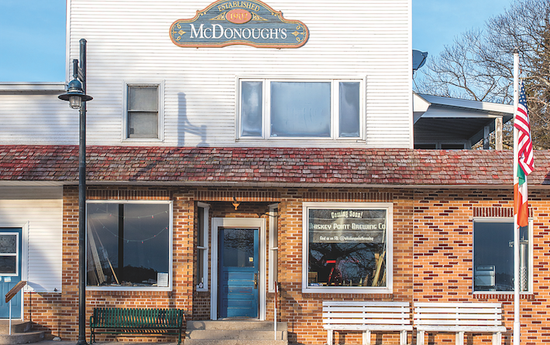 Welcome to Michigan's Most Remote Brewery
After years of planning and honing his beer-making skills, this spring, Patrick McGinnity plans to open Beaver Island&rsqu...
Read More >>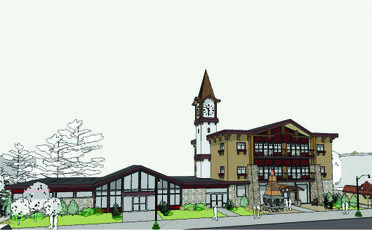 Gaylord: A boomtown Up North
Gaylord native Gary Scott had moved to Indiana, where he and some partners started a business to invest in distressed prop...
Read More >>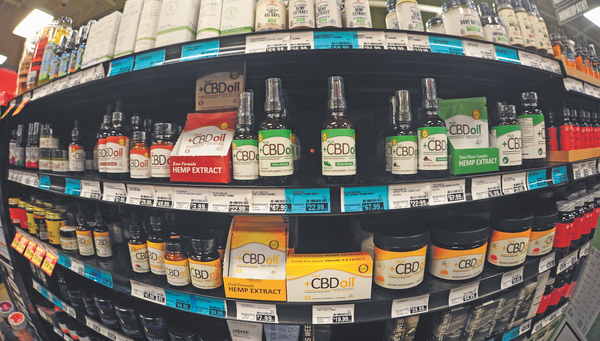 CBD Laws: Dazed and Confused
The sign outside of Family Video in Kalkaska lets drivers know the store has more than just movies. The sign reads: &...
Read More >>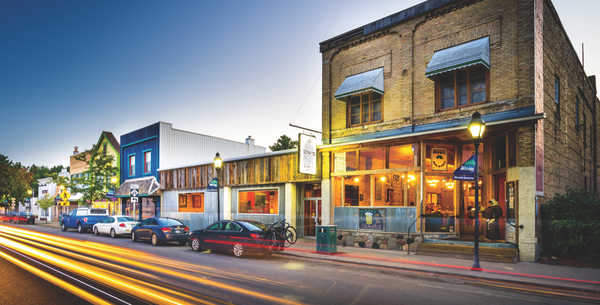 Small Up North Towns on the Rise
Spotlight on Bellaire (pictured)Seems Traverse City isn't the only place in the region making those "Best...
Read More >>
↑