The Bad Taste of Perrier
March 13, 2002
So, how do you like the notion that Michigan is giving nearly $10 million to a corporation in Paris which will sell our precious groundwater and send the profits to a company in Switzerland?
Those are the dirty details behind the $100 million Perrier water bottling plant being built in Mecosta County.
The Perrier Group of America has been a subsidiary of Perrier Vittel in Paris since 1992. Perrier Vittel, in turn, is owned by the Nestlé Corporation of Switzerland.
"As the world's largest bottled water company, Perrier Vittel serves customers in 140 countries on 5 continents with more than 70 well-known bottled water brands," states its website at www.perriergroup.com.
Closer to home, the Wall Street Journal reported in 1997 that the Perrier Group of America owns or operates 122 springs in the U.S. alone. All over America, environmentalists have been fighting Perrier to preserve groundwater in states such as Florida, Texas and Pennsylvania.
And now they're after our water... with the profits going to Switzerland!
The wealthy burghers of Geneva must surely be raising a glass of springwater to toast their good friend, Gov. John Engler.
We can't say that we "own" the water under Northern Michigan any more than we own the waters of the Amazon, the snows of Antarctica or the air over Africa.
But by tradition, we are the guardians of our groundwater -- no one's going to keep it clean or protect it but us.
So in a sense, we do collectively "own" the water and air of our region through the agency of our state government, which is supposed to serve as our watchdog.
That watchdog has been sleeping on the job in regard to the Perrier plant near Big Rapids, which seeks to pump 80 to 105 million gallons of groundwater per year.
The kicker is that the Engler administration is also paying Perrier $9.6 million for the privilege of making a profit.
Perrier will receive $9.6 million from the State of Michigan in the form of "a subsidy package of infrastructure improvements, worker training, and property and education tax abatements," according to a report entitled "Liquid Gold Rush" by Andrew Guy and Patty Cantrell of the Michigan Land Use Institute.
Your tax dollars will assist a company which had $1.6 billion in revenues last year, according to its website (and we're talking about the Perrier Group of America here, not Nestlé).
In addition to granting Perrier permission to pump up to 105 million gallons of groundwater per year, Michigan's Department of Environmental Quality has approved pipelines for more than 210 million gallons.
As usual in such cases, the ringing question is "why"?
Why would Governor Engler sell out Michigan's resources at a time when he's also giving lip service to the Great Lakes Charter, a treaty between Canada and the U.S. which was created to preserve the waters of the Great Lakes?
The usual answer for plundering natural resources at the expense of the future is jobs. Perrier's plant will create 80 new jobs in a needy part of the state. Even so, that seems small compensation for this dangerous precedent in water diversion.
Forty years from now, the volume of water in the Great Lakes could drop by as much as 25 percent, according to a 1997 report by a coalition of U.S. and Canadian environmental groups.
Perrier's pumps will draw from a central Michigan aquifer that serves as the wellspring for the Muskegon River which empties into Lake Michigan. The Perrier project comes at a time when Great Lake levels are down something like 7 feet on Lake Michigan and 20 feet on Lake Erie.
The good news here is a lawsuit filed recently by three Northern Michigan Indian tribes in U.S. District Court. The Little Traverse Bay Bands of Petoskey, the Grand Traverse Band Of Ottawa and Chippewa Indians, and the Little River Band of Ottawa Indians' suit claims that the water diversion violates an 1836 treaty between the federal government and Michigan tribes.
The Perrier project is no small thing in the era of the World Trade Organization, in which all of the environmental rules are being rewritten to benefit corporations such as Perrier Vittel and Nestlé. At a United Nations conference in 1998, the officials of 84 counties agreed that henceforth, water should be considered a "commodity" to be paid for, rather than a free, essential element to life on Earth.
That's good news for companies like Nestlé, but really bad news for Northern Michigan.
Trending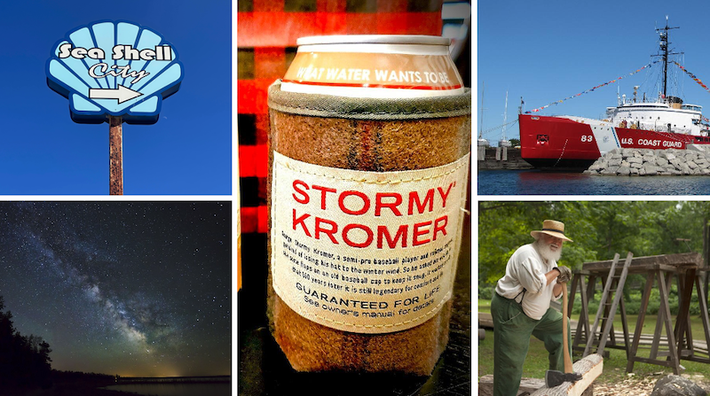 Must-sees on the Way to da U.P.
Whether you want to stretch your legs or stretch out your vacation, try at least one—or all!—of these detours ...
Read More >>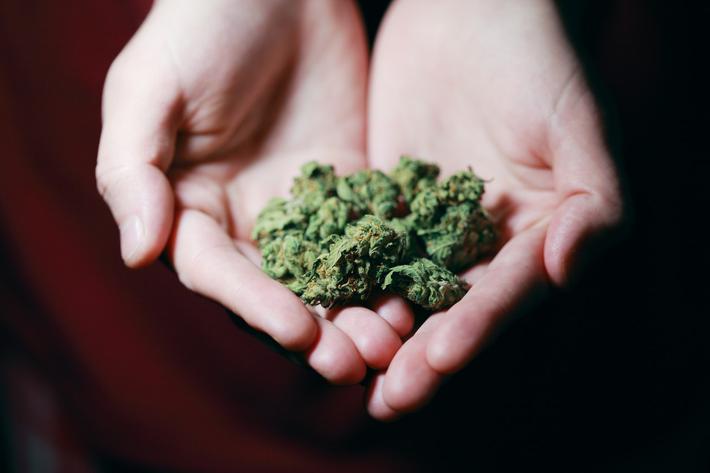 Traverse City Going Green(er)
After years of limbo, Traverse City's City Commission voted to move forward with allowing retail recreational mariju...
Read More >>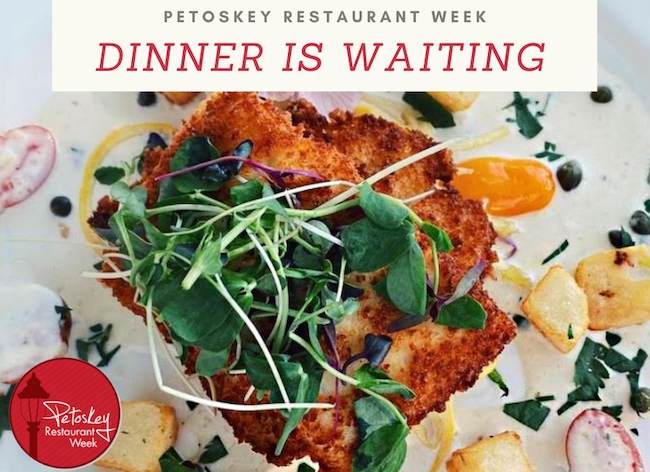 Restaurant Week Is Happening Now in Petoskey
Play hooky before the long weekend and make a stop in Petoskey for their spring Restaurant Week, running May 20-27. Three-...
Read More >>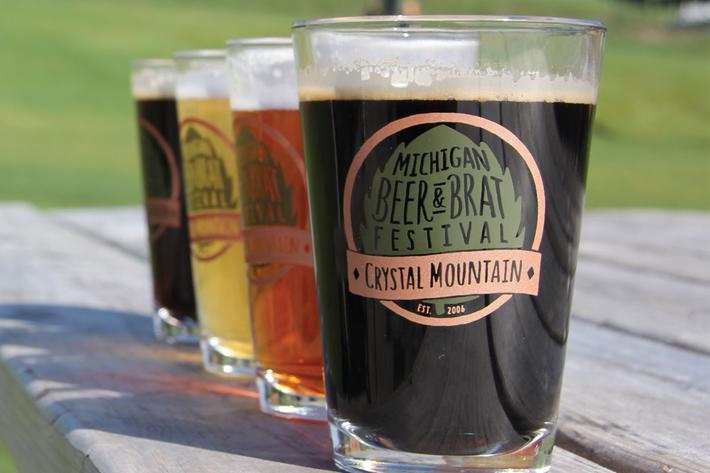 We See Beer and Brats in Your Future
The 15th annual Michigan Beer and Brat Festival is making a comeback Saturday, May 28, at Crystal Mountain in Thompsonvill...
Read More >>
↑