A seaway to disaster
July 26, 2009
A Seaway to Disaster
50th anniversary is nothing to celebrate


By Jeff Alexander 7/27/09

In the waning days of June, dozens of dead seagulls began washing up on the Lake Michigan shoreline at Sleeping Bear Dunes National Lakeshore.
Scientists believe the birds were the latest victims of a botulism epidemic sweeping Great Lakes shorelines. The bacterium has killed more than 70,000 water birds over the past decade — including more than 8,000 iconic loons.
The latest bird die-off was minor compared to similar, previous events at Sleeping Bear Dunes and dozens of other Great Lakes beaches.
What made the latest incident noteworthy was when it occurred, which could only be described as uncanny.
At the same time dead gulls were washing up on beaches at Sleeping Bear Dunes, U.S. and Canadian officials were holding gala events in Montreal to celebrate the 50th anniversary of the opening of the Great Lakes-St. Lawrence Seaway.
Those two events — the bird die-off and the June 1959 opening of the Seaway — are inextricably linked.
The Seaway was a $1 billion public works project that allowed ocean freighters into the Great Lakes for the first time. The series of locks and dams in the St. Lawrence River, between Lake Ontario and Montreal, was supposed to fuel a bonanza of maritime commerce in the states and Canadian provinces surrounding the lakes.
The Seaway has increased maritime commerce in the region, but not nearly as much as was initially projected.
Worse, the Seaway opened the floodgates to a biological plague that is now wreaking havoc on the world's largest freshwater ecosystem. The 57 foreign species that ocean freighters dumped in the Great Lakes while discharging ballast water have given the lakes a ghastly biological makeover.
Consider the following:

• Zebra and quagga mussels native to Europe are literally sucking the aquatic life out of lakes Michigan and Huron, causing whitefish and salmon to shrink and threatening a multi-billion dollar fishery. The mollusks also took a $350 million bite out of Lake Erie's tremendous walleye fishery over the course of a decade.
• The foreign mussels fuel noxious and toxic algae blooms that stain scenic beaches, pollute inland lakes, endanger public health and have forced several emergency shutdowns at nuclear power plants along Lake Ontario.
• Round gobies, also native to Europe, conspired with zebra and quagga mussels to form a bastardized food chain that unleashed the Type E botulism outbreaks killing fish and birds in lakes Ontario, Erie, Huron and Michigan.
• The dreaded gobies, which also compete with some native fish species, now reside in all five Great Lakes and account for 20 percent of all prey fish (by volume) in Lake Michigan.
This is not merely a Great Lakes problem: Zebra mussels have spread to lakes and rivers in 23 states and two Canadian provinces; quagga mussels that cling to pleasure boats have spread from the Great Lakes to lakes and water distribution systems in Nevada and California; and round gobies are spreading toward the Mississippi River.
Economically, the Seaway hasn't come close to meeting initial expectations for ocean freighter traffic. Ocean freighters in recent years accounted for less than 10 percent of all cargo carried on the Great Lakes.
Foreign ocean freighters reduce cargo transportation costs in the Great Lakes region by about $55 million annually. But the 57 invaders that ocean freighters imported cause between $200 million and $400 million damage annually, according to independent studies.
The huge gap between the Seaway's costs and benefits has prompted some environmental groups, scientists and politicians to call for closing the Seaway.
The U.S. government's National Research Council concluded in 2008 that closing Seaway to ocean freighters would be a mistake, because doing so would sever an international trade route. But the council added this stunning comment: "Available data suggest that it would be hard to posit the continued use of the Seaway as vital to the economic health of North America."
Perhaps the greatest Seaway-related tragedy, or outrage, is the fact that government agencies in the U.S. and Canada could have prevented many ship-borne species from invading the Great Lakes.
The U.S. and Canada knew in 1981 — years before zebra mussels or round gobies arrived — that ocean freighters were hauling billions of foreign organisms into the lakes in ballast water tanks. Yet, regulatory officials in both nations sat on their collective hands as an army of invaders from distant ports laid siege to these incomparable lakes.
Foreign species continue to enter the Great Lakes in the bowels of foreign freighters because ocean ships are not required to disinfect ballast water tanks.
It's high time the U.S. and Canadian governments force ocean freighters to clean up their act. If foreign shippers can't ply the Great Lakes without infecting these priceless waters with foreign species, they have no business being here.

Jeff Alexander is the award winning author of "Pandora's Locks: The Opening of the Great Lakes-St. Lawrence Seaway." Alexander will sign copies of his book Thursday, July 30, from 1-4 p.m., at Horizon Books in Traverse City. Excerpts from "Pandora's Locks" can be found at www.jeffalexander.org.


Trending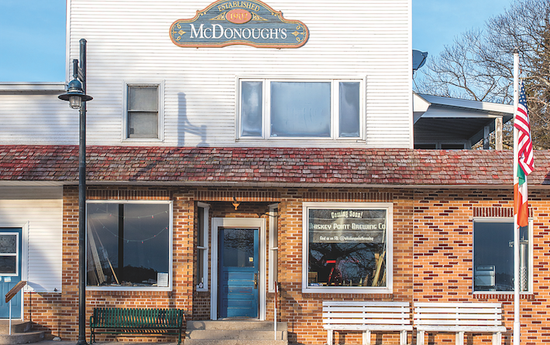 Welcome to Michigan's Most Remote Brewery
After years of planning and honing his beer-making skills, this spring, Patrick McGinnity plans to open Beaver Island&rsqu...
Read More >>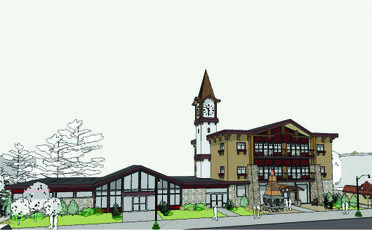 Gaylord: A boomtown Up North
Gaylord native Gary Scott had moved to Indiana, where he and some partners started a business to invest in distressed prop...
Read More >>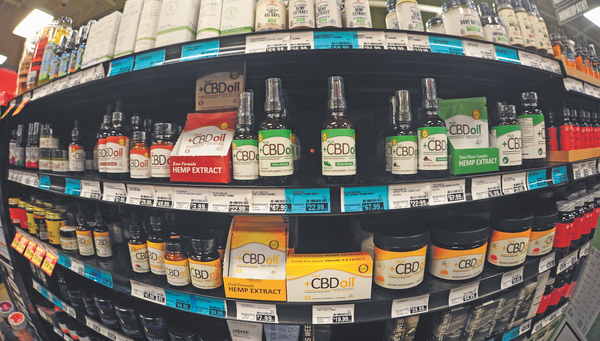 CBD Laws: Dazed and Confused
The sign outside of Family Video in Kalkaska lets drivers know the store has more than just movies. The sign reads: &...
Read More >>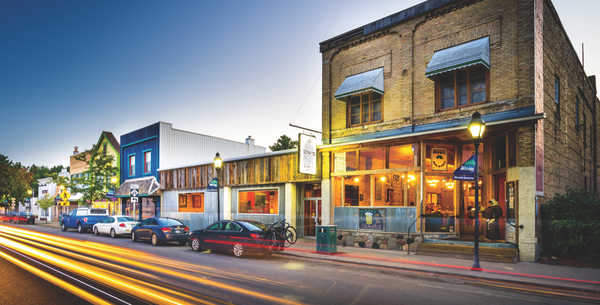 Small Up North Towns on the Rise
Spotlight on Bellaire (pictured)Seems Traverse City isn't the only place in the region making those "Best...
Read More >>
↑