Random Thoughts: Untying the knots of justice
Nov. 1, 2009
Random Thoughts
Robert Downes 11/2/09
Untying the Knots of Injustice
We get a lot of requests to investigate stories of the "she said, he said" variety here at the Express. Often, these are a result of a perceived failure of the local courts and the feeling that justice has been denied.
Custody battles, disputes with builders, issues over getting fired, anger over court decisions and claims of harassment by the cops... these are typical of the requests we receive at the Express on a weekly basis. Many requests involve knotty issues that could take days or weeks to unravel, if ever.
Sometimes, people feel they've gotten the runaround by the law, or they've taken their problem along with an eight-page summary all the way to Michigan's attorney general, where it is most likely sitting in a file cabinet or a waste basket.
Some people with grievances have taken no legal action at all, but are "planning" to sue a shady builder or the boss who fired them unfairly. These callers often feel that a newspaper article listing all of the injustices against them will somehow fix the problem, or at least offer the satisfaction of sticking it to the person who did them wrong.
The problem for any news organization is that there are always two sides of a story, separated by what is often a muddy field of half-truths. And unlike in a court of law, where perjury can lead to a fine and/or a prison sentence, you can get pretty creative with what you tell a newspaper: omitting damning details, embroidering the truth, painting yourself as an angel while the other guy is a devil... you get the picture.
This is why newspapers rely heavily on legal documentation and the confirmation of the facts by at least two sources.
It's also why we sometimes throw up our hands at the possibility of approaching worthy stories that seem too complicated and filled with pitfalls for us to handle. The simple truth is that not everyone can be a "winner" in court -- or in a newspaper article.
Recently, for instance, a woman called regarding a custody battle with her ex-husband that involved more than 20 years of abuse. She said her husband had framed her in a case involving theft from her employer. Subsequently, she lost her job and her home.
She spelled out a horrific tale of abuse, bound to a cruel man for more than two decades who ripped her off and has left her with nothing.
"I would have been better off killing him," she said, alluding to the alleged murder of State Police officer Melvin Paul Holbrook by his wife Joni in Frankfort. Six years or so of prison would have been better than more than 20 years of hell with her husband.
Interesting story? Yes. Difficult to approach? Extremely. Because each allegation of abuse in a story like this has to be backed up by court records or police reports for us to even begin reporting on it. Not to mention getting the husband's side, which tends to be 180 degrees in the opposite direction with an entirely different set of allegations, all of which also have to be checked out.
You calculate the time it will take to invest in such a story and realize it may take weeks. And the outcome may not be what the person who contacted you desires, since there is, of course, always "another side to the story."
In our current issue, for instance, investigative reporter Anne Stanton spent months tracking down information for her exclusive interview with Anne Avery Miller. There's so much to this story and its side issues that it could easily fill a book. Many of the details in Anne's article could be stand-alone stories on their own.
One can only imagine that there must be similar tales of woe and a stack of statements three feet high on the desk of every Friend of the Court in the nation.
So if justice sometimes goes astray in our court system, perhaps it's because people tend to get themselves so deeply entangled in their domestic problems that the knots upon knots become impossible to unravel.
In the case cited above, I wondered why the woman didn't simply walk away from her husband 10, 15, or even 20 years ago when she began to realize that he was a bad apple. Wouldn't that be better than regretting that you didn't kill someone you once professed to love?
But then, I've known many women who've stayed in abusive relationships for years for their kids' sake. They know they can't afford to raise their kids on their own, and if they bail out on their marriage they fear their husband will win custody.
Result? Unhappy stories with unhappy endings. Solution? I'm no Ann Landers, but I would say, don't tie that knot to begin with, because there are some bonds that no court or newspaper story can untie.


Trending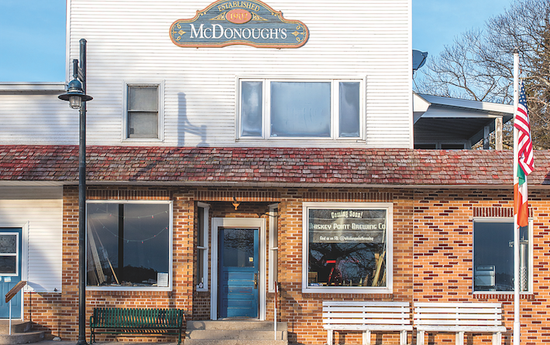 Welcome to Michigan's Most Remote Brewery
After years of planning and honing his beer-making skills, this spring, Patrick McGinnity plans to open Beaver Island&rsqu...
Read More >>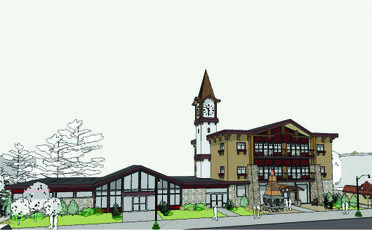 Gaylord: A boomtown Up North
Gaylord native Gary Scott had moved to Indiana, where he and some partners started a business to invest in distressed prop...
Read More >>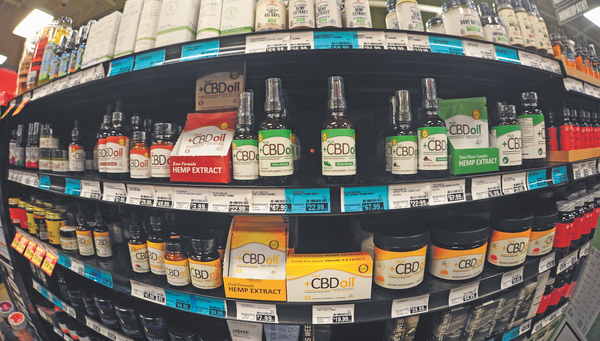 CBD Laws: Dazed and Confused
The sign outside of Family Video in Kalkaska lets drivers know the store has more than just movies. The sign reads: &...
Read More >>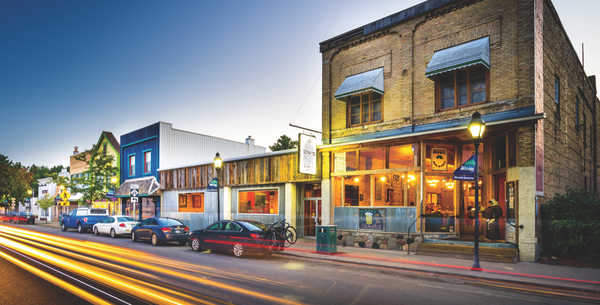 Small Up North Towns on the Rise
Spotlight on Bellaire (pictured)Seems Traverse City isn't the only place in the region making those "Best...
Read More >>
↑