Letters 07-14-2014
July 13, 2014
Our simple rules: Keep your letter to 300 words or less, send no more than one per month, include your name/address/phone number, and agree to allow us to edit. That's it. Email info@northernexpress.com and hit send!
Immigration, Birth Control & Population
The recent and enormous increase in young illegal immigrants (mostly from Central America) crossing our southern border highlights the need for an immigration bill that could provide a bipartisan solution to this current and significant threat to our country.
Meanwhile, we ignore the legal but unwanted entry into the United States of far greater numbers -- not by plane, train, or automobile -- but via the birth canal. So often, those persons who most strongly and correctly object to illegal immigration discourage the use of most forms of birth control, legal methods which could greatly reduce the economic threat to our nation posed by so many unwanted babies that are likely to become poorly cared for children and dependent adults.
Bob Ross, Pellston
Guns in Schools Are Bullying
State law defines bullying in the school as activity that "adversely affects the ability of a pupil to participate in or benefit from the school district's or public school's educational programs or activities by placing the pupil in reasonable fear of physical harm or by causing emotional distress." It seems pretty obvious that strangers openly carrying firearms in a school setting create "fear of physical harm" and "emotional distress" for our children. It is bullying plain and simple and bullying in our state's public schools is supposed to be illegal.
Those of us who find these "gun situations" frightening and terribly sad need to speak up and make our voices heard to local officials, legislators and to those who think open carry is necessary and trumps our right to educate our children in a safe environment free from bullies. Personally, I'm tired of the NRA banking our legislators and making all the rules. We need a reasonable, bi-partisan approach to gun safety and we need it now.
Judy Reinhardt, Cedar
Global Warming Debate Over
Global warming will become the mother of all environmental issues because it strikes at the very root of economic activity: the use of energy. So perhaps not surprisingly, the same people who questioned acid rain, doubted the ozone hole, and defended tobacco now attack the scientific evidence of global warming.
Most of these scientists were not climate scientists. They submitted their articles not to peer review journals, but rather to the pubic media. They demanded journalistic balance, which was implemented for TV, not formally for print journalism. Balance was interpreted of giving equal weight to both sides, rather than giving accurate weight to both sides. Since the mid 1990's, scientists had a consensus about the reality of global warming and its human causes. Yet throughout this time period, the mass media presented global warming and its cause as a major debate. Nobody can publish an article in a scientific journal claiming the Sun orbits the Earth, and for the same reason, you can't publish an article in a peer review journal claiming there's no global warming.
In an active scientific debate there can be many sides. But once a scientific issue is closed, there is only one "side." Currently, 97 percent of scientists involved with climate agree it is caused by human activity; the other 3 percent are unsure.
Many of the doubters were supported by various think tanks that received money from industry and corporations including Phillip Morris and Mobil Exxon. These scientists were against government regulation based on a free market philosophy. Unfortunately, pollution has hidden costs that the free market is unable to regulate, and the enormous costs of acid rain, secondhand smoke, the ozone hole and now global warming also call for government intervention.
Ronald Marshall, Petoskey
Learn More About Fluoride Dangers
The issue about fluoride in our municipal water is not going away - for good reason.
Concerned people who have studied the complete story about fluoride are taking action to inform the public about its extreme toxicity and health dangers. Fluoride is a designated neurotoxin and endocrine disrupter more toxic than lead and slightly less toxic than arsenic.
Fluoride is in the air, waterways, most dental products, many drugs, beverages, and food - especially when cooked.
The Centers for Disease Control and the American Dental Association have declared that infants should ingest no fluoridated water from formula or juice. An infant's bloodbrain barrier is not developed until around six months old. Fluoride is associated with ADHD, hyperactivity, lower IQ, memory problems, Alzheimer's, dementia and more.
Cities worldwide are ending water fluoridation.
For 10 years investigative journalist Christopher Bryson carefully researched and wrote his book, "The Fluoride Deception." Declassified documents show a history of over 70 years of fluoride experiments, studies and governmental, medical, and industry cover-ups of its devastating toxic effects beginning when the atomic bomb was being built.
Boyne City commissioners voted to end water fluoridation citing it potentially harmful, unnecessary and undemocratic.
In East Jordan there is a commission meeting at City Hall on July 15 to discuss removing fluoride from their municipal water supply. The public is encouraged to attend.
Before forming an opinion about fluoride, get your information first hand by reading books, articles, and credible websites. To find the latest news in Traverse City's water fluoridation issue go to fluoridefreeintc.com
Linda Hersey, Alanson
Open Carry An Uproar To Come
While perhaps unnecessary, I'm writing in response to Anne Stanton's "Open Carry" article of 1 July. Given the increasingly common discussion of this issue in our region, I found it helpful in that it identifies an emerging discussion and has provided a fairly neutral platform from which the discussion can continue. I fully expect to see this discussion expand, with a breadth of problems presented and a variety of perspectives offered.
I'm not as sure that the issue "has the local community in an uproar," although I suspect it will get there. And as this issue continues to be addressed, it will extend well beyond schools. That may be a good point of beginning, however. Insofar as our children clearly represent a portion of the "innocents" among us, it is an important topic and "close to home" for many of us. I hope that we will discover as large a percentage of teachers and parents (as well as us grandparents) to argue AGAINST guns in schools as Deputy Romanowski was able to find support among his colleagues.
Anyway, this is a discussion that has been long in coming, is now here, and will certainly continue for some time. Thanks for addressing it.
Craig Hexham, Traverse City
Corrections: The following photo credits should have appeared in last week's issue: Roslyn Lambert for the article "They've Got the Beat" and Peg Muzzall for the article "Pellston's Gourmet Oasis." We apologize for the omissions.
Trending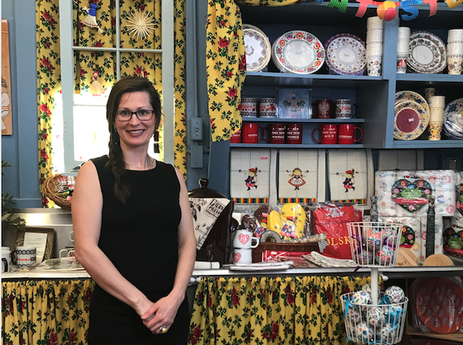 Straight Outta Hamtramck
There it stands, in downtown Cedar: The Polish Art Center. Some paintings of the Old Country probably, maybe some Polish p...
Read More >>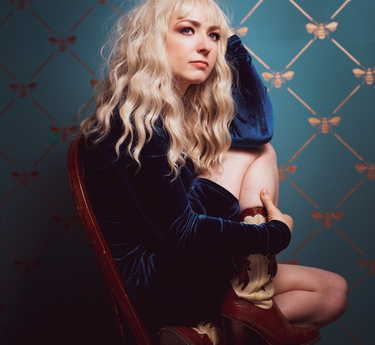 The Queen of Underground Country Returns
The last time Rachel Brooke released a full-length solo album, things looked very different — both in the northern M...
Read More >>
Patience Required
It's going to be a very long election night. Voter fraud will have nothing to do with it. Every state has some form of ea...
Read More >>
The Long Goodbye
Last week, President Trump sowed confusion within his government — and amongst our allies — by tweeting t...
Read More >>
↑