Why Schools Are Closing
April 29, 2016
There was a time when we raised up bright leaders on our shoulders, when politicians smiled and school kids with batons led the parade, glancing at each other to keep in step, and the sun shone brightly and men's pant legs flapped like flags and women's steps first lifted off the ground, and the streets, the conjoining tributaries of our villages and cities, channeled a river of belief that flowed to the communal ocean of America.
That wasn't a reality for the disenfranchised, of course, but that was the shared vision. There's a photo on my wall — George Romney, Bill Milliken, Bob Griffin, Helen Milliken, Diana Forster, Betty Parsons, a sea of faces marching on a sunny street, flags flying, a vision of bright government.
Instead, today, Michigan corporations are on the march like armies of the night, stealing by tax credits what masked men used to take with guns. They call it "tax incentives," but it's money taken from services for us and given to businesses as tax subsidies — or outright cash.
Forget politics; I'll set aside your bias if you'll set aside mine. Yes, I represent opponents of the Pine Street development in Traverse City.
The real issue: Politicians, whose public face is pure anti-tax, are lavishing tax subsidies on businesses. Those business subsidies are hurting the public by diverting funds from institutions and services and by increasing the private taxpayer's burden.
In 2007, Michigan pols voted to amend the "Brownfield Act" and the "Michigan Business Tax Brownfield Credit." AKT Peerless, a business consulting firm wrote, "A cash refund is now available... There has never been a better time to develop Brownfield properties." Developers can sell tax credits on "the open market."
Developers' "incentives" were sweetened again in 2012 at the expense of public schools. The DEQ wrote, "The funding source for the BRF (Brownfield Redevelopment Fund) is three mills of the state education tax captured under a Brownfield Plan for projects approved after December 31, 2012."
Mlive carried the headline, "Michigan on the hook for $9.38 Billion in Budget-Busting MEGA Tax Credits."
Crain's Detroit Business, Feb. 22, 2015, wrote that tax subsidies totaling over $9 billion were given out over the past 20 years "with no clarity on when companies will redeem them… This year, businesses started claiming those tax credits at an alarming rate."
This year, Michigan will face a budget shortfall between $290–$500 million because businesses are cashing in tax credits instead of paying their taxes.
Do you want to know why, in an improving economy, things don't seem to be getting better? As our Michigan motto goes, "Look around you." Schools are closing while subsidized luxury condos are opening.
Education taxes are being diverted to condo projects.
Local leaders have joined the corporate welfare club. A member of the Traverse City School Board, Erik Falconer is a principal investor in the "tall buildings" project on Pine Street that wants a Brownfield tax subsidy and $5.6 million in MBT credits. How much the project will take from local schools is unclear, because they haven't disclosed that, but a previous analysis projected a combined $22 million in tax subsidies from federal, state and local sources. Of the $22 million, $4.2 million would be school funds. About $228,000 annually would be diverted from schools.
How many schools can be kept open for $4.2 million? How many roads repaired for $5.6 million in state funds? How many retiree pensions funded? How much could local taxes be cut if $8 million wasn't diverted to a developer?
The "tall buildings" development is only one of many local Brownfield projects. How many more millions have they or will they divert?
Developers say "these subsidies will result in more property tax revenue in 25 years, when we start paying our full share." But during 25 years, an entire generation of children will be born, pass through the system, and graduate with a low-budget education. Why? For a Chamber of Commerce version of a New Urbanist community?
In a Forbes column titled "Michigan Tax Incentives — Corporate Welfare?" David Brunori calls tax subsidies "a microcosm of all that is wrong with state tax policy."
School closings are symbolic of a deepening crisis. Tax subsidies are not the only cause of school closings, and schools are not the only victim of tax subsidies. But schools are the canary in the mine. When a school official votes to close schools, while at the same time asking for subsidies that diverts money from schools, it tells us there's something badly flawed; our vision of good government is fading.
Tax policy is society's way of stating its moral vision in concrete terms. We give tax "incentives" to activities we want to encourage. We divert taxes from those we don't care about. Through various tax "incentives," state and local leaders are diverting taxes — from schools, roads, and pensions — to businesses like the "tall buildings" development. Our leaders value condos more than they value education; it's just that simple.
It is utter hypocrisy — call it fraud — to promise tax cuts that in reality shift more burden onto the private taxpayer.
There's a saying: "The power to tax is the power to destroy." A truer statement would be, "The power to give tax subsidies is the power to destroy." If each of us paid our fare share, we'd thrive on taxes. But when businesses don't pay their fair share, we suffer. Schools close. Roads are rutted. Pensions are gutted.
We need a new vision of government. Better yet, we need the old version of government — like the photo on my wall.
Grant Parsons is a Traverse City native and a trial attorney with a keen interest in local government.
Trending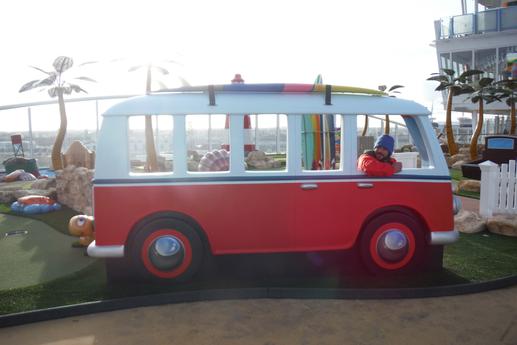 Not just a job but an adventure
No matter the work, fulfillment is about the enjoyment, the challenge, and the satisfaction of a job done well. That&rsquo...
Read More >>
Are You a COVID Snob?
It can be satisfying to judge other people. It gives us a sense of control. We don't feel so helpless when w...
Read More >>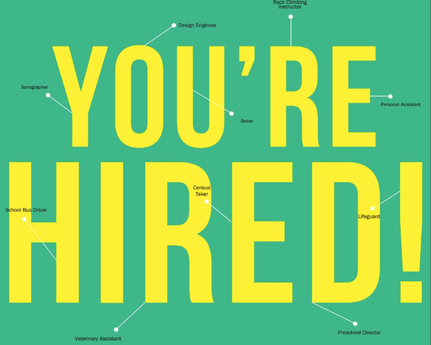 Jobs Across the Region
HagertyTraverse CityArt Director and ManagerHagerty, the leading provider of classic car insurance, valuation tools, and r...
Read More >>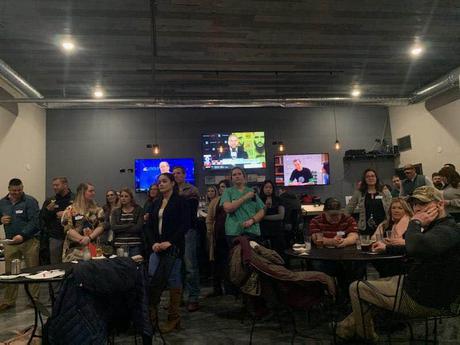 Building Bonds and Climbing the Ladder — Even When the World is Closed
No matter the field, career growth is challenging. For younger professionals without the benefit of decades of exp...
Read More >>
↑