Awash In Drugs
We are the sickest, most pain-riddled and depressed country on the planet. It's not even close.
We consume more prescription drugs than the rest of the world combined. And we take them for almost everything. According to research published in the Journal of the American Medical Association, a whopping 60 percent of Americans over the age of 12 take some kind of prescription drug and nearly 15 percent of children 12 and under also use prescription drugs.
There are some benign explanations for this and some that are less so.
Americans, despite our constant grumbling about it, have more and better access to medical providers able to write prescriptions. We have more doctors, more clinics and more hospitals. We have a cultural paradigm tolerant of prescription drug use as a viable and often necessary medical intervention.
The most commonly prescribed medications in the U.S. are cholesterol fighters and heart medications (globally, cancer fighting drugs are the most widely used.) Our near-epidemics of artery-clogged heart ailments, diabetes, high blood pressure and acid reflux are mostly related to weight. With nearly a third of us now clinically obese, we've traded common sense diet and exercise for drugs after already making ourselves sick.
The numbers become really skewed when talking about pain and psychiatric medications. We are in great pain and painfully depressed.
You've probably read stories about opioid overdose deaths, some here in northern Michigan. We assume an addict probably overdosed on bad heroin. Some 33,000 Americans died from drug overdoses in 2015 according to the Centers for Disease Control and Prevention (CDC), but nearly half were from legally obtained prescription drugs. It's no wonder.
The United States has about 5 percent of the world's population but consumes a stunning 80 percent of the world's opioid pain medication and almost all of the oxycodone, the generic opium-based drug found in brand names like Vicodin and Percocet, among others. We hand them out like they are Skittles.
According to the CDC, opioid pain medication prescriptions have more than quadrupled since 1999, though it seems unlikely we're suffering four times more pain. Recent articles have chronicled the rise of opioid abuse and addiction, especially among low income white men. An investigation by University of Washington researchers found the average NFL team dispenses nearly 3,000 pain pills and some 8,000 anti-inflammatory medications during the season. There is no corner of the country at any social or economic level immune to the issue.
We also suffer from more depression and anxiety than the rest of the world. At least we take more anti-depressants. According to the Organization for Economic Cooperation and Development (OECD), which studies the subject from a business-impact perspective, 11 percent of Americans over the age of 12 are now regularly using mood altering prescription drugs. Unfortunately, less than a third of those people have actually seen a mental health professional in person in the last year.
This is more than just a minor problem. Aside from the obvious – more than 500,000 Americans have died from drug overdoses since 1999 – the economic impact is in the tens of billions. Some manufacturing companies are finding more than half their American applicants can't pass a pre-employment drug test so they now actively recruit refugees from countries where neither the culture nor the law tolerate drug use.
Doctors are not blameless here. The American Medical Association recommends pain medication prescriptions be issued for no more than three days in most circumstances. But according to their own research, the majority of doctors routinely prescribe pain medications for 10 days or more. Stranger still, nearly 20 percent of doctors could make no diagnosis as to the source of the pain about which their patient was complaining. That leaves plenty of room for overuse and abuse, not to mention plenty of pills for the black market.
It's not impossible to slow this down. We're actually prescribing fewer antibiotics than we did just three years ago because we now know there can be nasty consequences, like bugs that become resistant to all meds. There is little reason, other than money, we couldn't make the same kind of effort with opioids.
It would make sense to require an actual office visit for any opioid refill regardless of the inconvenience. These are medications easily abused, can easily result in dependence and kill people every single day. That should be enough to justify an office visit.
Patients receiving months or even years of anti-depression medicines without seeing a mental health professional seems completely absurd. An occasional chat with someone taking mind-altering drugs seems a more reasonable course.
Plenty of people need prescription drugs to maintain a reasonably viable life. We're fortunate such medications are available. But we've become a country awash in drugs, including opioids routinely killing us. Maybe we're just too drug-addled to notice.
Trending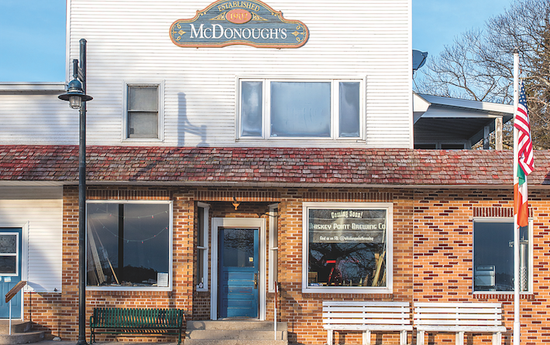 Welcome to Michigan's Most Remote Brewery
After years of planning and honing his beer-making skills, this spring, Patrick McGinnity plans to open Beaver Island&rsqu...
Read More >>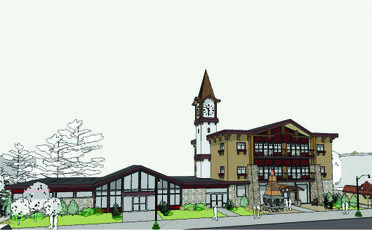 Gaylord: A boomtown Up North
Gaylord native Gary Scott had moved to Indiana, where he and some partners started a business to invest in distressed prop...
Read More >>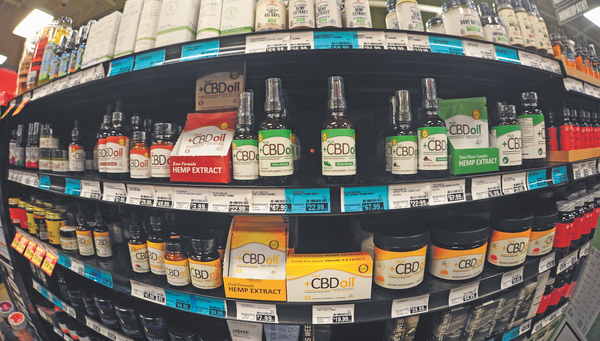 CBD Laws: Dazed and Confused
The sign outside of Family Video in Kalkaska lets drivers know the store has more than just movies. The sign reads: &...
Read More >>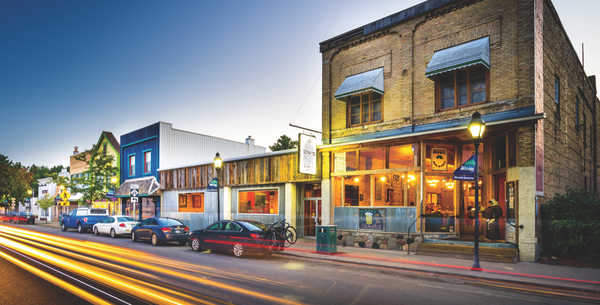 Small Up North Towns on the Rise
Spotlight on Bellaire (pictured)Seems Traverse City isn't the only place in the region making those "Best...
Read More >>
↑