Bad Choice and Late Results
Spectator
The attorney general (AG) is Michigan's top law enforcement officer. Most voters would prefer somebody running for that office to have impeccable credentials either as a lawyer—preferably as a prosecutor—or as a law enforcement professional or both.
(As an aside, those elected officials now calling themselves "constitutional sheriffs" seem to think they are the top of the law enforcement heap even above the state's AG, but no court has ever agreed with them, and they are still susceptible to decisions emanating from the attorney general's office.)
We'd also like our AG candidates to have an agenda with which we agree. Some believe that should be a no-nonsense, tough-on-crime approach or going after those who supply deadly fentanyl or meth. Others might believe the AG and the 500 employees working in that office should emphasize white collar or environmental crimes. Our priorities often change based on party affiliation, but all expect the AG should have priorities that reduce crime and punish criminals.
Michigan Republicans have taken a different approach this election cycle, nominating an attorney general candidate who checks none of the above mentioned boxes. Not even close. Matthew DePerno, the election-denier extraordinaire, has neither a stellar legal background nor a rational agenda for the future. In fact, he's pretty much stuck in 2020, though things weren't any better for him before that.
The law firm for which he once worked—Kreis, Enderle, Calendar and Hudgins, P.C.—claimed DePerno, who was a tax attorney, "...committed fraud, deceit and dishonesty with regards to bogus billing, duplicate billing and write offs, in addition to other wrongful acts…" in an unusually harsh legal filing in 2006. Not exactly the sort of thing you include on a resume, and there are at least five additional ethics complaints to his name, including refusing to disburse settlement monies, placing liens on client's properties for alleged non-payment of fees, and even a physical altercation with a client he allegedly initiated.
DePerno is also being investigated for what appears to be a scam fundraising effort to "defend and protect the integrity of elections in the United States." That's red meat for the election-denying crowd, but there's no record of where the more than $389,000 raised went, and, thus far, DePerno has refused to account for the money.
There is still more. A criminal investigation of DePerno is underway for allegedly tampering with voting machines as part of his endless efforts to prove voter fraud which did not exist. His accusations regarding the 2020 election have all been easily debunked, rejected by the courts or investigated and found to have no merit.
His pointless lawsuit in Antrim County dragged on and on with no evidence his client or anyone was disenfranchised by defective machines, human error, or anything else.
His claims of widespread election fraud and a Trump victory are detached from reality. He has even claimed the plot to kidnap Governor Gretchen Whitmer was a "government job" despite the confessions and convictions of some of those involved. None of it is really an asset for someone with a wish to be attorney general.
His priorities as AG, he's said this publicly multiple times, will be to arrest and prosecute current AG Dana Nessel, current Secretary of State Jocelyn Benson, and Governor Gretchen Whitmer, all on accusations straight from DePerno's vivid imagination.
There are those who do not believe Dana Nessel has done a good job as our attorney general. It's a fair bet many, if not most, Republicans feel that way. But replacing her with an ethically challenged and delusional fantasist who clings to that which is provably untrue isn't a very good idea. And electing someone whose stated priority is to exact revenge on political opponents is both foolish and dangerous.
***
It seems a brief word or two is needed about the timing of election results. Conspiratorialists are already claiming that since results will not be instantaneous, it's a sure sign fraud or other nefarious shenanigans are afoot.
Huge numbers of people are voting by mail in Michigan and around the country. Election officials will be able to process, though not tabulate, those ballots starting two days before Election Day. Some states allow that processing to begin sooner, while others require election officials to wait until Election Day.
Whatever the case, it takes time to process millions of ballots and to hand feed that many into the vote tabulation machines. That process will likely not be completed on election night. It is not a sign of election fraud or anything untoward. There might also be late lead changes in states that count ballots cast at the polls on Election Day first. Republicans, having been told not to cast mail-in ballots, may find early leads evaporate as Democrat-heavy mail-in ballots are tabulated later. That's reality, not fraud.
Trending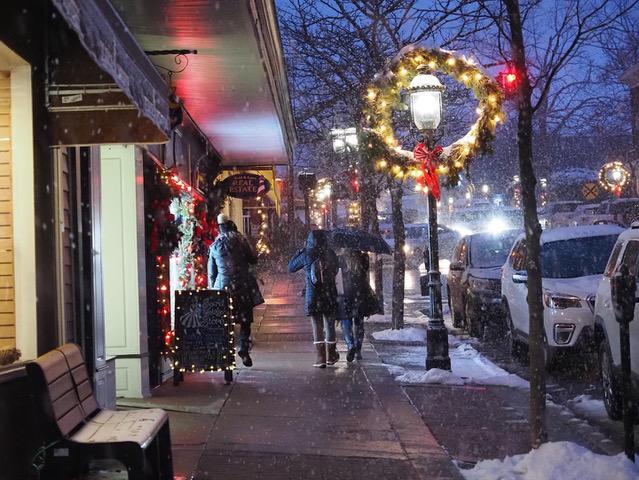 Jump Start Holiday Shopping
Downtown Petoskey hosts their Holiday Open House on Friday, Dec. 2, from 6-9pm as Santa flies into town to light the giant...
Read More >>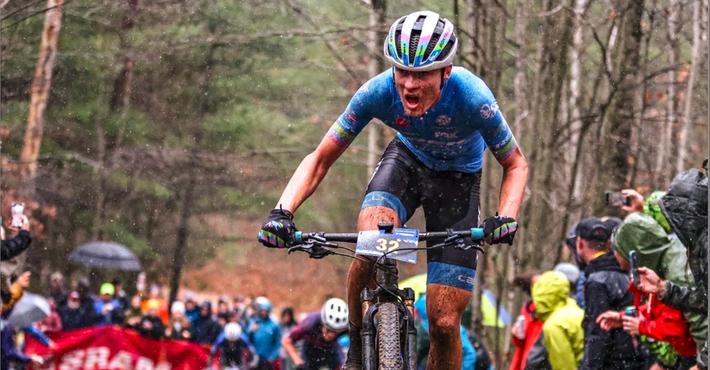 A New Gear
If last week's snow made you think the two-wheeling season is over, think again. Tuesday, Nov. 29, is the official l...
Read More >>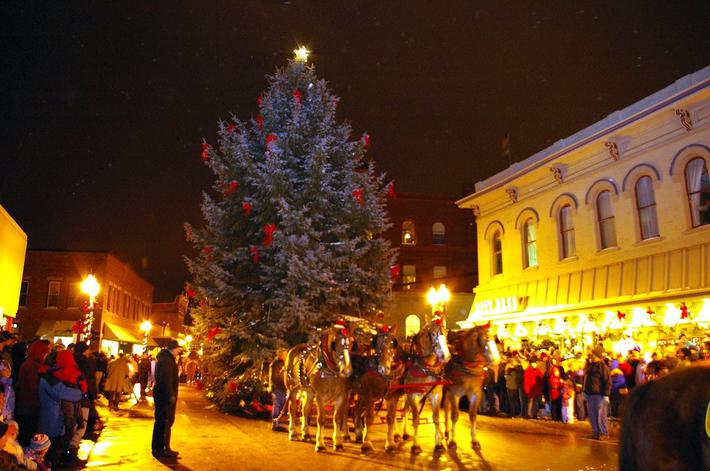 Jingle All the Way to Manistee
The town of Manistee is going into full holiday mode—and going back in time—this weekend. Friday, Dec. 2, the ...
Read More >>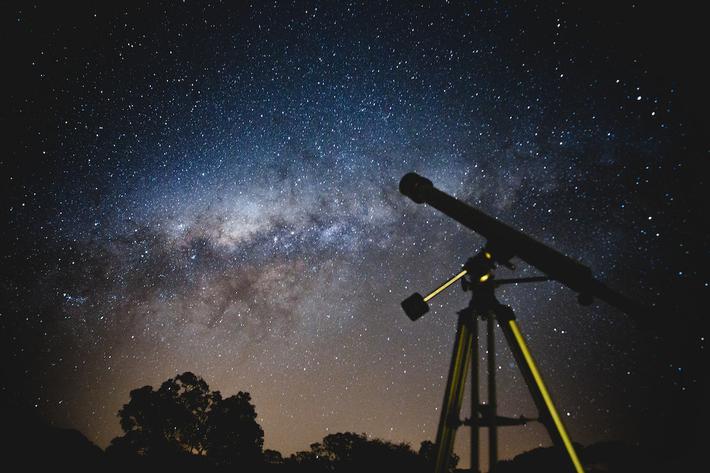 Aim for the Stars
Aliens may walk among us, but this weekend it's our turn to wander through the galaxy. On Saturday, Dec. 3, the Denn...
Read More >>