County Knowledge and City Plans
Spectator
Those of us living in Grand Traverse County are incredibly lucky; the Republicans on our county board of commissioners are just about the smartest people alive, and their wisdom extends to subjects far and wide.
A previous board's expertise on energy distribution — specifically pipelines — led them to pass a resolution in support of the proposed Enbridge tunnel/pipeline under the Straits of Mackinac that would replace the pipelines now lying on the bottom of the Straits. Engineering backgrounds would have been helpful had any such experience or education existed on the board, but it did not.
Then there was the board that demonstrated its constitutional expertise with its resolution "protecting" Second Amendment rights. Opposing so-called red flag laws, some on the board said the county would expend no money to enforce such a law and discouraged law enforcement from doing so. In other words, their vast knowledge of the law and the U.S. Constitution would enable them to ignore a legitimately enacted law of the sort approved by the courts in other states.
Since Michigan had and has no such laws, it was just an exercise in chest-thumping puffery by a group without a second's experience with the law.
Which brings us to the board's latest excursion into subjects about which they know nothing but pass resolutions as if they do. Now, they're medical experts.
This time their resolution, dutifully passed by the five Republicans on the board, would ban the county from mandating COVID-19 vaccines and prohibit the requirement for proof of vaccination or test results. It also requires the Grand Traverse County Health Department's vaccine messaging to include the suggestion that people should contact their physician before making any medical decision. Authored by board chair Rob Hentschel in the name of "medical autonomy," the resolution sounds innocuous enough on the surface.
It's always a good idea to check with your personal physician before taking any new drug or vaccine as they should be the most knowledgeable about its effects, both positive and negative. (And since more than 90 percent of all practicing physicians have already received their full vaccination, their advice would likely encourage their patients to follow suit.)
But, alas, the board didn't stop there. Its resolution also ignored the recommendations of the Centers for Disease Control and Prevention (CDC) and Michigan's Department of Health and Human Services (MDHHS) — organizations that include actual medical experts, educated, trained, and experienced in, you know … science. Groups that have access to the most information and are the best qualified to make decisions regarding the pandemic.
Our board members who supported the resolution? Let's see... there's a general store owner, an owner of adult foster care facilities, a developer, a dance studio owner, and co-owner of a two-person small business. It would appear their expertise lies outside the realm of medicine.
The idea of "medical autonomy" is perfectly legitimate as long as the autonomous decisions being made impact only the decision-maker. But that individualized paradigm doesn't work at all amid a contagion. Our freedom from an intrusive government does not include the right to infect other people with a potentially life-threatening bug.

Michigan has surpassed one million cases and 21,000 deaths, and here in Grand Traverse County, we've had more than 6,800 confirmed cases and more than 100 deaths. Our county health department has enough on its hands without an intrusive and ill-informed resolution from a board that should be supportive of the yeoman work being done by that staff in extraordinarily difficult circumstances.
Meanwhile, Traverse City continues its quest to make downtown nothing more than a forest of condos and apartment buildings, with retail on the ground floor, of course. The latest, a proposal for a five-story building with "affordable" rents ranging from $800 to $2,000 per month where Parking Lot O now exists. And no place to park a car.
That seems to be the vision of the Traverse City Downtown Development Authority (DDA) and the current city commission: downtown population density at the expense of everything else. That vision seems understandable for the DDA since it has a direct financial incentive for more and more buildings, and more buildings mean more property taxes, which ultimately means more tax increment financing (TIF) and more income for the DDA.
This obsession we have with filling every available space, especially with multi-family residential projects, makes us ask some obvious questions. Where is the greenery? Where will children play? Where is any open space? Is our long-term vision a downtown full of people but without families? Have we intentionally or inadvertently planned it that way?
To paraphrase the old Heart song, we seem to be creating a downtown with nowhere to breathe easy and no place to be young.
A city recreating itself as something it's not inside a county with a board pretending to know things it does not. Sigh.
Trending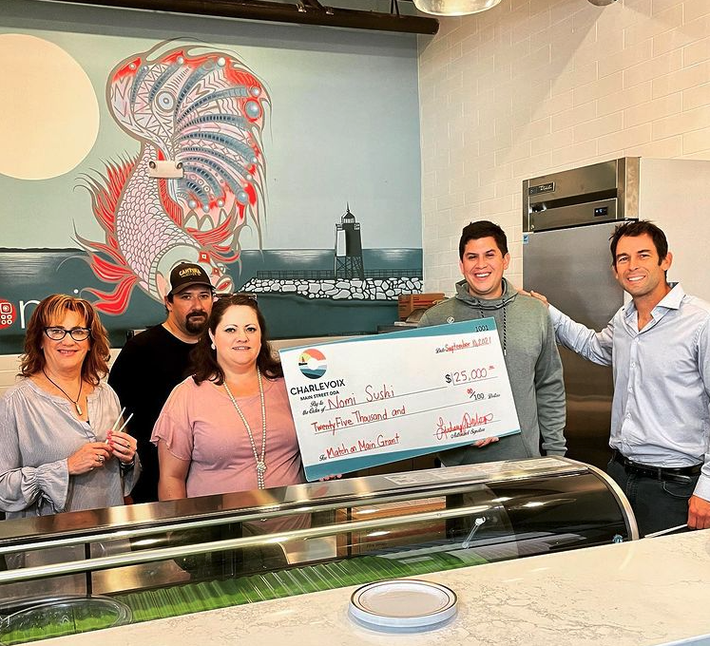 Big Boost for NoMi Sushi
Typically, restaurants don't begin earning money until after they've opened. NoMiSushi, which opened up earlie...
Read More >>
The Unfriendly Skies
A woman on a Southwest Airlines flight refuses to fasten her seat belt or put on her mask. The video, taken by another pas...
Read More >>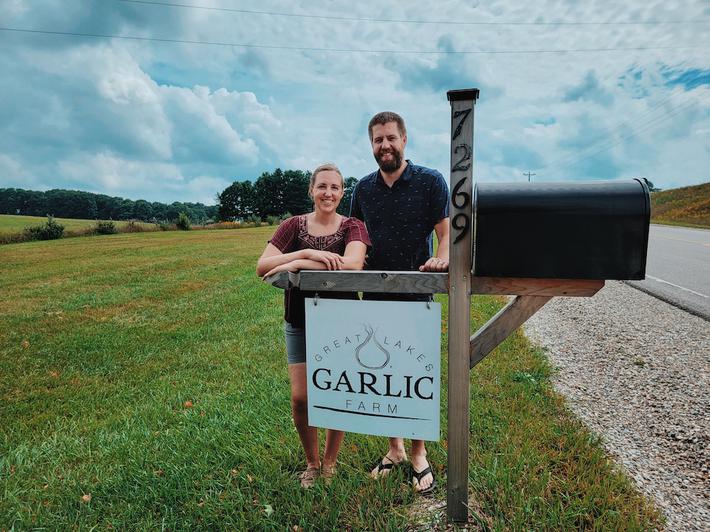 A Matter of Life & Breath
When it comes to cooking, you'll be hard-pressed to find anyone opposed to throwing in a few extra cloves of garlic. Human...
Read More >>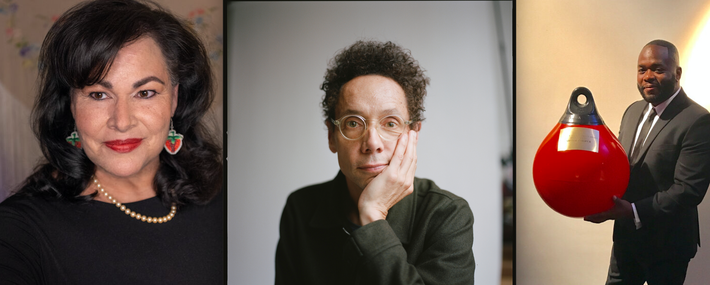 Read 'Em and Meet
Bibliophiles rejoice: The Harbor Springs Festival of the Book is returning Sept. 23–25, with a slate of authors, in-...
Read More >>
↑