Do Sports Bring Us Together?
Spectator
We are told sports are a kind of societal glue, a unifying and uplifting communal necessity, especially during challenging times.
It's more likely sports are an ephemeral distraction — valuable but not critical. That's especially true at the professional and top college levels.
Most of the best professional athletes, by necessity, are mercenaries more than willing to go elsewhere for a few extra dollars. Their connection to the community in which they play is tangential, our loyalty to them a kind of marginally useful delusion.
We're given the New Orleans Saints as an example of how a professional sports franchise can lift a community. The Saints won the 2006 Super Bowl in the aftermath of the death and destruction wrought by Hurricane Katrina. There is no doubt that was a welcome respite from the horror going on in New Orleans ... for a few days. But once the victory parade was over, the Saints' triumph did little.
Unemployment didn't improve, recovery efforts weren't enhanced, homes weren't rebuilt faster, more businesses didn't open. In fact, New Orleans still hasn't fully recovered. About a third of the damaged or destroyed businesses never reopened, empty lots still dot what used to be neighborhoods, and the city still lacks thousands of affordable housing units. The emotional lift provided by the Saints was not and could not be more than a short step away from reality.
The same holds true for big-time college sports.
We're now hearing from some notable college football coaches desperate to have a season, most loudly Nick Saban, at the University of Alabama. Saban says partying college students are going to destroy college sports. Michigan's Jim Harbaugh says the students don't understand or appreciate the importance of college sports.
But here's the thing: Most students don't go to college because of sports. Most don't attend games and have only a passing interest in the outcomes. The football or basketball programs simply are not the draw coaches seem to think they are. Asking students not to gather in order to protect the sanctity of a sports schedule is truly a fool's errand. Saban, Harbaugh, and other self-absorbed coaches might be surprised to learn that many students consider the game to be a nice intermission from the pre-game tailgating and the post-game parties. And whether they use games as a partying excuse in the fall or the spring makes no difference.
Of course, the real reason both professional and big-time college sports wish to play on has little to do with their communities and everything to do with money. No season — no advertising income, no gate receipts, no merchandise sales. The NFL generated about $15 billion in revenue last year, and the billionaire team owners are loathe to lose any of it. The so-called Power 5 college conferences — the big dogs — collected $2.9 billion in combined revenue. They'd rather keep all of it.
(The people really hurt by cancellations are the folks whose incomes depend on game days; the vendors, ushers, maintenance staff, and security teams who work quietly and complain little.)
There is a different dynamic at the high school level, where there is ample research concerning the social importance of team support, and billions of dollars aren't in play.
We know, for example, participating in high school sports is likely to improve academic performance, reduce disciplinary actions, and teach some valuable life lessons about collaborative effort.
It helps that, particularly in smaller communities, there is familiarity. People know each other — the parents and grandparents of the athletes and the athletes themselves. Games become as much social events as competitions, and communities are drawn together for more than just a good season. We've seen that recently as Buckley, Glen Lake, and Leland all had teams make long runs in tournaments.
When the Michigan High School Athletic Association (MHSAA) announced they were postponing the fall football season until spring, there was much caterwauling. And it's true enough that some communities plan for high school football come September. But a spring season is an annoyance, not a cancellation.
It's a problem for senior athletes hoping for a chance to play at the next level; many scholarships will have already been offered before they play in the spring. But recruiters will still work to find the best players, even if it is in April and May.
More importantly, the local communities can still rally around their team, and football isn't their only opportunity to do so. Adopting the basketball or volleyball teams might be fun, too.
Sports are not insignificant, but the more money that's involved the more temporary their unifying impact is felt. The pros and big colleges might bind us together for a big game or a season but not beyond that. It's the high school athletes for whom professional sports are just a fantasy, who can bring us together for years.
Trending
Moving Dirt And Stone
This year is taking a toll on me. I'm more sluggish. It's harder to get out of bed each morning. I have muscle pain that I...
Read More >>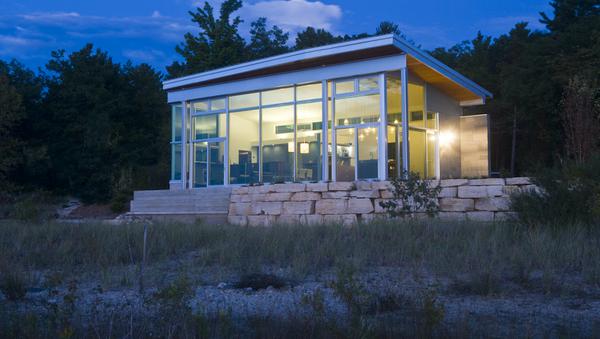 Northern Michigan Modern
From rustic log cabins to Victorian-style homes all the way to more traditional suburban-like developments, northern Michi...
Read More >>
Warts And All
Project 1619, a product of New York Times Magazine writers, is a potential public school curriculum that attempts to redef...
Read More >>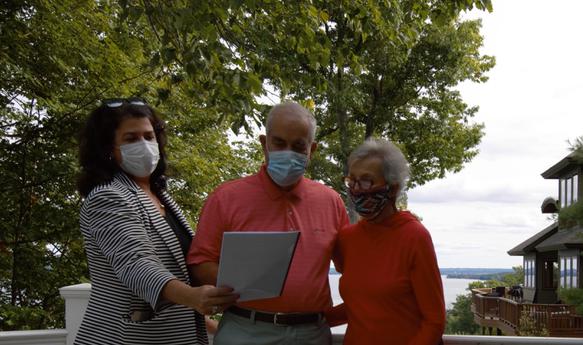 Pandemic Brings Even More Heat To A White-Hot Real Estate Market
There's a mad dash going on in real estate: companies bailing on their massive corporate office buildings, families ...
Read More >>
↑