Do the Math
Spectator
We're making some progress against Covid-19, but if this were an athletic contest, we'd still be behind.
Nearly 10 percent of the country's population, almost 32.5 million Americans, have been infected. We continue to assume that number is low, as not everyone, or even most of us, has been tested. We've already lost at least 576,000 of our citizens as we continue creeping closer to the record death toll of the 1918 flu pandemic.
Here in Michigan, we're nearing 850,000 positive cases and 18,000 deaths. Those numbers have been accelerating of late; we were No. 1 in the country in new cases in the two weeks ending April 24, more than Texas and New York combined. Our death rate is about the 18th worst in the country.
Infection numbers in Grand Traverse County aren't any more encouraging; we have more than 6,000 confirmed cases, a bit more than 6 percent of the entire county.
The country's infection rate has now plateaued but at an unacceptably high rate; we're still averaging north of 35,000 new cases a day.
The only real good news in all of this is that the death rate has declined. The overwhelming majority of our most vulnerable citizens have been vaccinated, have survived a bout with the bug, or have already died from it.
The bad news is the variants are now ripping through our younger, mostly unvaccinated population. Although their mortality rate is lower, hospitals are filling with these patients, who are very, very sick. There is even some growing evidence younger victims are more likely to become "long-haulers," those who are often afflicted with any of a wide array of lasting side effects from the bug.
The solution to all of this is no different than it was from the very start: Wear a mask over your nose and mouth in public and keep your distance from each other, with the added bonus of two extremely effective vaccines and a third only marginally less so. To reach herd immunity, the experts tell us we need at least 70 percent of our population — about 230 million of us, at minimum — to have either survived being infected with the virus or to have been fully vaccinated. We still have a long way to go.
About half our adult population has received at least one vaccine dose, and about 84 million of us are fully vaccinated. Unfortunately, just about everybody who wanted to be vaccinated has now been vaccinated. Vaccines, once in desperately short supply, now go wanting.
According to research conducted by the Kaiser Family Foundation, those who have not been vaccinated break down into three basic groups: those who say "not yet," those who say "not right now," and those who say "not ever." We somehow have to convince a majority of those folks to get their vaccination, or this damned virus will bedevil us for another year.
The first group is the most likely to receive the vaccine. They are not anti-vaxxers nor science deniers. If anything, they'd like a bit more science before they expose their upper arm to the needle. Their hesitancy is not without some factual basis. This was the fastest any vaccine has ever been created, it was granted only emergency approval by the Federal Drug Administration (FDA), and there have not been studies on the vaccine's long-term effects because they haven't existed for very long.
The second group is a bit apathetic, with a litany of excuses: going to the vaccine site was inconvenient, the bug isn't really that bad, I don't have any underlying conditions, I never get a flu shot, I might get one later, etc. There is still hope that, with some convincing, this group will get vaccinated.
Alas, the third group is most likely to achieve their immunity by getting sick though many of them still believe Covid-19 is a hoax. Others have been afflicted with a secondary infection we'll call conspiracyitis. They believe, among many other things, that masks cause cancer, the virus is a hoax, the vaccine is full of either live virus (no Covid vaccine contains live virus) or nanobots created by Bill Gates to control us. Those people are what we call delusional, and we hope they get help.
There is also an emerging fourth group. About 5 million people, or about 8 percent of those receiving their first shot, did not return for the second. Some thought they were sufficiently protected, some feared harsher side effects, some found a proper second dose unavailable when they should have received it. They need their second dose.
Here's the thing: The odds of catching Covid-19 and dying from it are about 1 in 500; the odds of dying from an adverse reaction to any of the vaccines are about 1 in 100,000. The holdouts should just do the math.
Trending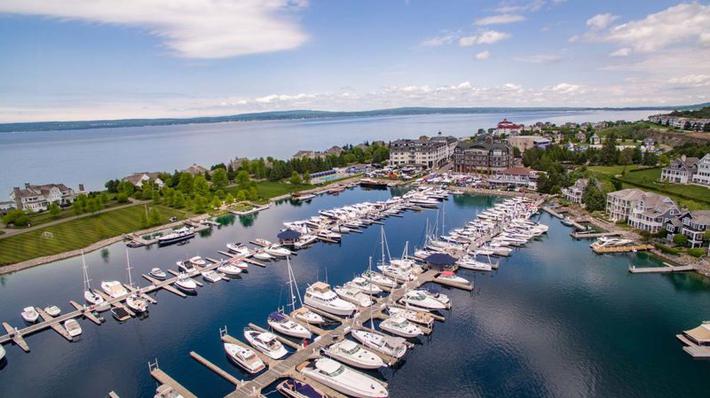 We Like Big Boats, and We Cannot Lie
Since buying your own yacht isn't likely this year due to supply and demand issues, what's the harm in dreamin...
Read More >>
Ending the Filibuster
The filibuster, much in the news lately, has an interesting if not usually glorious history. From the French word...
Read More >>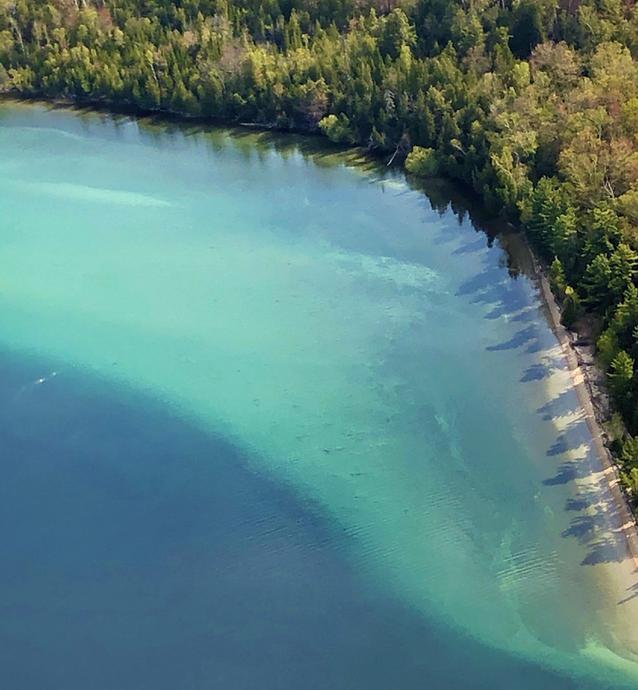 Torch Lake Takeover
You don't need to live on the shores of Torch Lake to know how breathtakingly gorgeous it is. A massive inland lake ...
Read More >>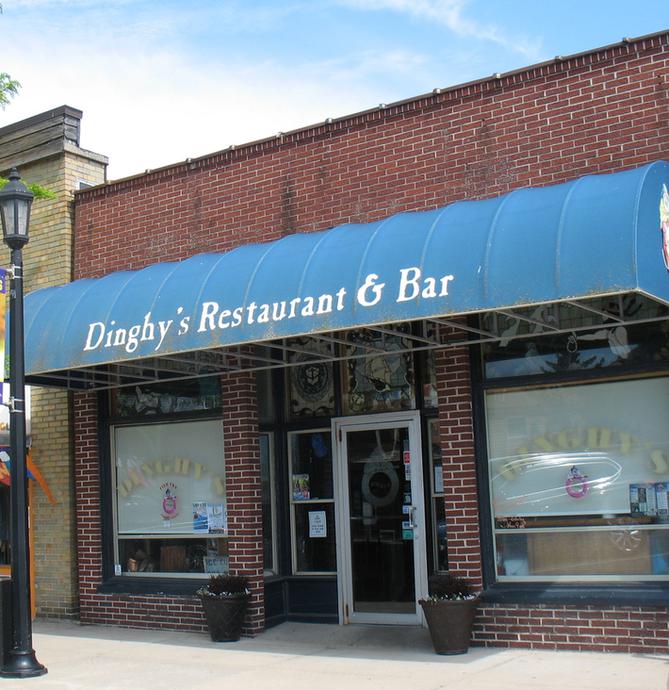 Dinghy's Restaurant & Bar
Kelly Sandman chuckles at a customer's joke, runs a cloth across a section of the 33-foot-bar, then greets a famishe...
Read More >>
↑