Do You Want This in the Middle of Our City?
Guest Opinion
By Gary Howe | March 14, 2020
The City of Traverse City and the Boardman River Implementation Team deserve praise for the planned reconstruction of the Union Street Dam. It is the last dam on the docket of a decades-long transformation of the Boardman River. A project dubbed "A River Reborn." And, once replaced, the jewel running through downtown will also be reborn.
To date, the success along the Boardman River has been upstream, with the removal of three barriers. The Brown Bridge, Boardman, and Sabin dams no longer hinder the natural flow of the river, also known as the Ottaway by many. If you haven't had a chance to paddle the now-open river, put it on your to-do list for 2020.
Unlike the other dams, the Union Street Dam isn't a removal project, because the dam serves a critical role in regulating water flows and blocking invasive species from making their way upstream. Chief among the invaders on the list are sea lampreys. The aged barrier needs a replacement; merely replacing what's there is inadequate to future needs. It would be a missed opportunity if the City didn't leverage the project to create something more. The dam's reconstruction is a chance not only to improve the quality of the river and the ecological system but also to create better access and enjoyment of the river in its downtown setting — a distinct advantage for any small town.
Many years ago, there was an investigation to possibly mimic what Petoskey had accomplished along its Bear River, creating white-water like conditions, a more natural feel for the river, and a park to be enjoyed by locals and visitors. Traverse City abandoned that idea after concluding the cost-benefit ratio didn't add up and, most importantly, that the technology didn't exist to maintain an effective barrier for invasive species while allowing a free-flowing river.
The management of regulating access by different fish species on rivers is a concern shared globally. Solutions have been mostly an all or nothing proposition. The use of dams to block invasive species certainly keeps them out (mostly), but it also results in a reduction of ecological health and functioning while increasing costs for any catch and release transfers intended to assist native species upstream. Finding a solution that can reestablish naturally connected systems while providing protections against unwanted species is worthy of the effort.
In 2016, the Great Lakes Fishery Commission identified the lower Boardman as a potential location to introduce new technology to select and block invasive species while allowing native species to pass through — a project the community now knows as FishPass. After a summer of analysis and comparing 17 sites across the Great Lakes, Traverse City's location and context won out as the perfect fit. Not only was the river an ideal match, but the dam already needed replacing, local partners were supportive, and there was a single owner of the property, the City of Traverse City.
In the following years, the partners involved, which locally include the City, Michigan Department of Natural Resources, and the Grand Traverse Band of Chippewa and Ottawa Indians, engaged in public planning meetings and the necessary research to prove feasibility. It was a collaborative effort, including multiple interests, a plethora of public meetings, and an optimistic approach focused on finding solutions rather than putting up obstacles — well, putting up at least one obstacle: a new, improved, smarter Union Street Dam barrier.
The international team, brought together by the Great Lakes Fishery Commission, is providing the roughly $20 million required for the project — a welcome budget solution to fixing the aging city dam. This investment will not only protect the newly restored river system but also revitalize the surrounding parkland. Once complete, there will be more parkland and trees, improved access for fishing and paddling, a pedestrian bridge over the water, educational opportunities, and a small amphitheater. The new dam will also functionally replace what is in place today, adding the capacity to deploy new technologies for native fish passage as systems are tested and proven. The dam is not an experiment. It will always be able to function like the one in place today.
Once complete, the new dam and surrounding area will become a celebration of a river we've historically turned our back on. The park will be a destination to enjoy and reflect on the natural beauty of Northern Michigan. It will also be a place to applaud collaborative efforts rooted in science and creativity. Future generations will no longer wonder why past leaders treated the river so poorly but thank them for their foresight.
Recently, many Traverse City residents received a postcard with a conceptual illustration of the new dam and park. It asks, "Do you want this in the middle of our town?" I read the question, looked at the image, and, even though I was alone with my beagle, said out loud, "Yes, it looks fantastic. It looks exactly like what we asked for."
I encourage all of us to get behind the new Union Street Dam and FishPass. When it's finished, let's celebrate a job well done. As City of Traverse City's Director of Public Works, Frank Dituri, summed the project up in this newspaper last December, "It's a gift. It's an amazing opportunity."
Gary Howe is a writer and photographer, community advocate, and educator. He served as City of Traverse City commissioner from 2013-2017.
Trending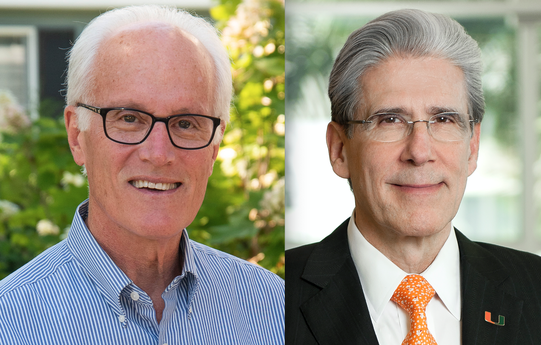 Listen In: Two Global Health Experts — one in TC — to Talk Pandemic
This week, the Traverse City International Affairs Forum at Northwestern Michigan College opens its 27th season ...
Read More >>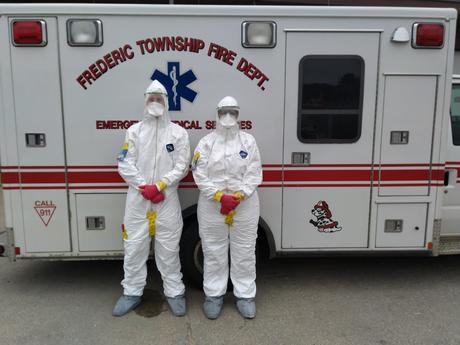 What First Robotics Teams Did on Their Summer Break
When the coronavirus pandemic first hit, masks, face shields, and other personal protection equipment, aka PPE, were hard ...
Read More >>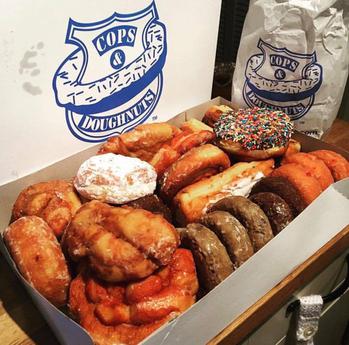 Gaylord's Cops & Doughnuts
There's a cop shop in Gaylord where the phrase "D.W.I." has nothing to do with adult beverages or erratic driv...
Read More >>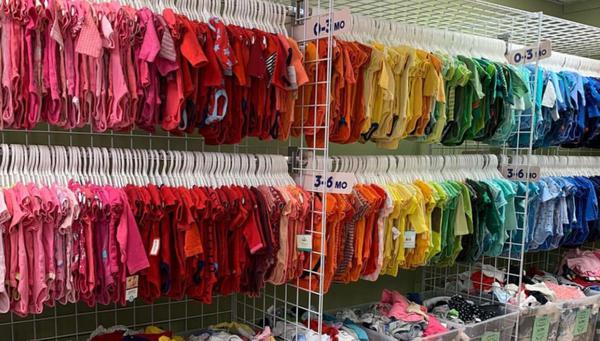 Resale is the New Black
It's a common tradition at this time of year: parents flocking to clothing stores in the last weeks of summer to get...
Read More >>
↑