Election Hangover
Spectator
Well, that was sort of interesting. Let's try to make some sense of it.

Locally, there were no big surprises. Republicans we expected to win, did. Traverse City reiterated their opposition to tall buildings downtown; perhaps the City Commission will eventually take notice.

Democrat Betsy Coffia out-campaigned incumbent Republican Dan Lathrop in a Grand Traverse County Commission race. Incumbent Commissioner Tom Mair, who stayed true to his Green Party affiliation, garnered only 15 percent of the vote and will be replaced by Democrat Bryce Hundley.

Statewide, Democrats recaptured the top three constitutional offices. Gretchen Whitmer rather easily defeated Bill Schuette, while Jocelyn Benson was elected secretary of state and Dana Nessel attorney general.

The legislature, however, is still controlled by Republicans, so much of Whitmer's campaign platform — more money for schools, roads, healthcare, etc. — is likely to face intractable opposition. The one exception could be roads; virtually all candidates promised some kind of fix for the roads, so maybe everyone can agree on that.

Though Debbie Stabenow's smallish winning margin was a mild surprise, her victory was not. But we lacked context in that race absent some homework. And context is important.

Two U.S. Senate races are instructive.

In Montana, a state Donald Trump carried by slightly more than 20 points, Democrat John Tester was re-elected despite an avalanche of attack ads against him. The pundits were surprised he survived, but they shouldn't have been.

Tester is a fifth-generation Montana rancher/farmer. His opponent, Matt Rosendale, was a transplant from Maryland. The race did not turn on support or opposition from President Trump or any particular ideology, but on local guy vs. outsider.

In Missouri, incumbent Democrat Claire McCaskill was drubbed by Republican Josh Hawley. But McCaskill was gifted the seat last election by an opponent who could not get his foot out of his mouth. There was no reason to believe she could be so lucky again. Anyone surprised by the result was simply not paying attention.

Then there are the accusations of corruption, voter fraud, and other Trumpian whims of a conspiracy against him. Arizona is the best example of how silly are the accusations.

Democrat Kyrsten Sinema defeated Republican Martha McSally in the race for U.S. Senate there. As the vote tabulation dragged on, the charges, none with any evidence, came flying. Some context would have helped because counting ballots in Arizona always takes forever.

All Arizonans can vote by mail. By law, those sealed ballots are kept in a secure location in their county until election day. There are about 1.5 million such ballots.

Each of those envelopes has to be hand-checked to verify the signature reasonably matches the sample on file. Then the envelopes are opened, unfolded, and manually run through the tabulation machines. It is remarkably labor intensive. The delays we saw are the norm — there's nothing nefarious about it.

Elsewhere nationally, Democrats gained seats in 62 of 99 state legislatures, gained seven governors but lost one, lost U.S. Senate seats, and took control of the U.S. House, the very definition of a split decision.

What a split Congress could mean is that the parties will get together, work on issues important to both, and exercise their constitutional authority to legislate. They aren't required to take instructions from the president.

What it likely means is House Democrats will spend lots of time investigating the president, the Senate will have little trouble confirming Trump nominations for the federal judiciary and administration positions, and both Houses will blame the other for inevitable legislative gridlock.

There were some trends that help explain some results. Demographic changes in California, Texas, and Arizona have allowed Democrats to make inroads. They've taken one and possibly two seats in formerly bright red Orange County, the birthplace of the Reagan Revolution, plus picked up a Senate seat in red Arizona and did better than expected in Texas.

And Republicans appear to have completely lost college-educated suburban women voters. Exit polling indicated it's directly related to Trump's negative rhetoric. It cost the GOP seats in Florida, New York, Minnesota, California, and even outside Oklahoma City.

Finally, the biggest change of all might have come in Florida. There, citizens decided to restore voting rights to 1.7 million convicted felons (except murderers and most sex criminals). If those 1.7 million register and vote, they would represent 19 percent of the electorate, more than enough to swing Florida's always close races. We'll now see which party has the more effective voter registration operation.

Split governments can work — if legislators and members of Congress just do their jobs and pick up the seldom-used tools of cooperation and compromise. Even with the 2020 presidential election looming, there is brief window of opportunity here for some progress. We should insist they take it.












Trending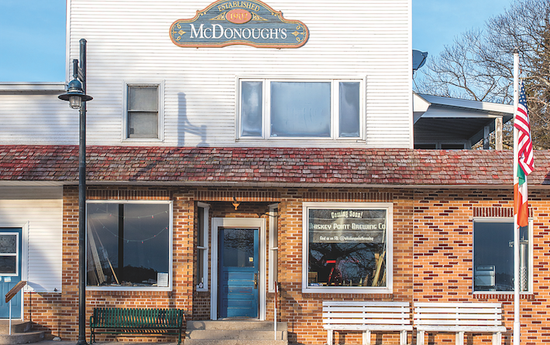 Welcome to Michigan's Most Remote Brewery
After years of planning and honing his beer-making skills, this spring, Patrick McGinnity plans to open Beaver Island&rsqu...
Read More >>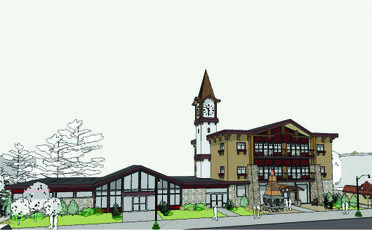 Gaylord: A boomtown Up North
Gaylord native Gary Scott had moved to Indiana, where he and some partners started a business to invest in distressed prop...
Read More >>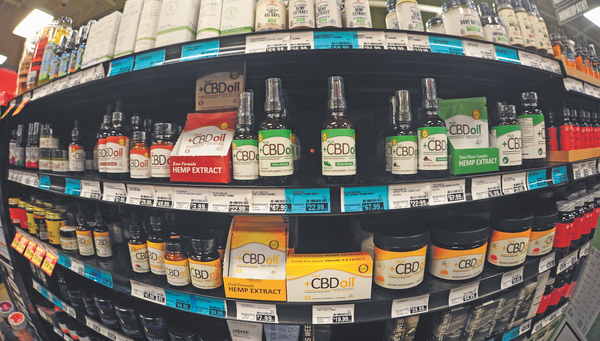 CBD Laws: Dazed and Confused
The sign outside of Family Video in Kalkaska lets drivers know the store has more than just movies. The sign reads: &...
Read More >>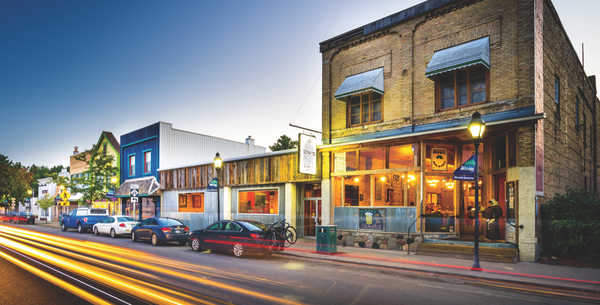 Small Up North Towns on the Rise
Spotlight on Bellaire (pictured)Seems Traverse City isn't the only place in the region making those "Best...
Read More >>
↑