Freedom and Relationships
Guest Opinion
Freedom. Freedom of individual expression, personal choices, where we live and travel, what our home looks like, what kind of food we eat. Freedom to build relationships with decision-makers and vote. Freedom is the bedrock of our community, our state, and our country.

This includes the freedom to agree and disagree on a variety of issues in a professional, adult fashion without being called or accused of being intolerant, racist, or hateful. It really is OK to have drastic differences of opinion and still be friends.
Living in a representative republic allows "us," both collectively and as individuals, to effect change within our system of laws. The single most important thing you can do is open a dialog and build a relationship with your elected officials and their most trusted staff members.

Take the time to share your views and opinions, calmly, methodically, repeatedly. Conversely, you can just keep commenting on ambiguous and disrespectful Facebook posts and memes as a basement keyboard warrior, wondering why nobody listens to you and nothing changes, yet expecting your angry emoji is going to change an opinion.
My first day on the job in Lansing was quite a mixing bowl of personalities: loud, outgoing, posturing, standoffish, gregarious, excited, overwhelmed. The state legislature truly is a cross-section of the electorate, a melting pot of the entire state. Perfect? Absolutely not. Do the vast majority put their heart and soul into it? Unequivocally and without a doubt, yes.
Sherry Gay-Dagnogo is a great example. We come from completely different worlds yet totally appreciated each other. In our first term together, I heard Sherry was coming to a conference nearby and, on a whim, invited her to church. I had heard her speak about her faith in passing so it just seemed right.
My family's church is a small baptist church in the tiny rural community of Eastport. Sherry and her sweet mother came. A Detroit rep sure stuck out in our congregation — our crowd tends to be small and fairly reserved — but after our traditional 60-minute service, Sherry extended an invitation for us to visit her church with big hug, a huge smile, and this comment: "We're going to teach you all how to AMEN!"

If you can't sense the inflection in that comment, believe me, it was there! Well, it took over a year, but we made it to Greater Grace Temple in Detroit. The service was beautiful, over two hours long, and it was anything but small and reserved. Yes, my family and I learned how to AMEN! I will leave it to you to google the churches to grasp the differences, but please understand how very similar, with the singular focus of worshiping in the word, we were.
Yousef Rabhi is another example. In my third term, I earned the support of my caucus to become the Majority Floor Leader. My desk was in the front, on the aisle; I made all the motions, set the agenda, and between my staff and I, we ran the floor of the House with the Speaker.

Directly across from me was Yousef's desk, as the Minority Floor Leader. Over the two-year period, this conservative northern Michigan rep from a small town got to know this tall, slender, bearded rep from Ann Arbor. We communicated regularly on bills moving to the floor and worked closely on member management. I rarely gave a speech on the House Floor; being in the majority, I worked through action, procedure, and solid, unwavering confidence thanks to the strength of having the majority vote.

Yousef, on the other hand, could only object with fiery speeches. When he spoke, he launched into it. Bouncing on his rearward foot, catapulting with feeling and inflection with each intense word of opposition, he would start to sweat, waving his arms and applying every ounce of passion, heart, and soul he could for what seemed like an eternity. Afterward, he would collapse into his leather chair, looking over at me for my next move. It was beautiful to watch — even though I generally disagreed with every word he said.

Yousef came to northern Michigan and visited a potato farm with me. Here was someone who had never fired a gun of any kind, from one of the most progressive urban areas of the state, having a lunch of elk burgers and wild boar brats in the company of rural farmers and hunters. We get along, we disagree, we still exchange texts, and we have plans for him to come North again. I will venture south at some point very soon.
Relationships matter. For the record, Sherry was a very loud, passionate speaker, as were my friends Rep. Harvey Santana, Rep. Leslie Love … the list goes on. Coming from different worlds yet being open to relationships allowed for friendships and sharing of who we were as individuals and the opportunity to learn we are much more alike than not. We all came to the table with drive and energy, bringing the voices of our districts and working to make our state a better place to live, work, play, and raise a family.
Trending
The Haunting of Big Bay Point
November 1901: A Marquette man named Frederick Babcock loaded up supplies for a day of hunting near Big Bay, Michigan. Bac...
Read More >>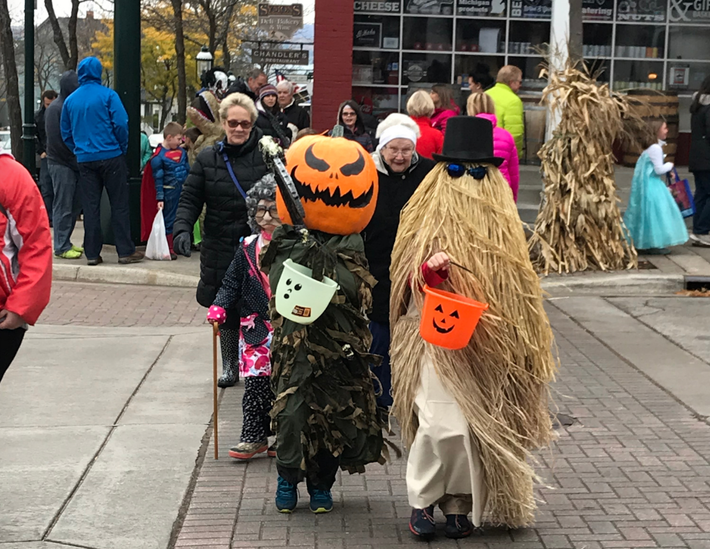 Light Halloween Frights for Families and Kids
Our picks for some extra-special kid-friendly Halloween events happening in northern Michigan this week:CADILLACTreats &am...
Read More >>
The Ugly Side of Unregulated STR
We've traveled this road before and found it bumpy and uninviting. Now the Michigan legislature wants to drag us down the ...
Read More >>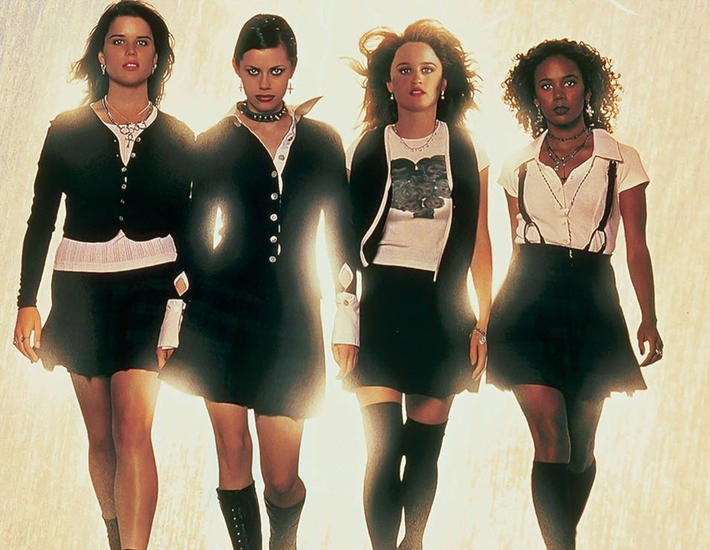 Witch Cinema
Like clockwork, when the calendar hits October, so begins the annual onslaught of Hocus Pocus-related content. Originally ...
Read More >>
↑