In The Crosshairs: Home Rule In Michigan
Under the specter of a populist-fueled authoritarian regime installed at 1600 Pennsylvania Avenue, the concept of home rule is now more imperiled than ever in our fragile democracy.
Here the term "home rule" refers to local control — the singular place where the endangered species of a more direct form of democracy enjoys a measure of sanctuary. A recent example in northern Michigan is the Traverse City ballot proposal which conveyed upon voters the final say over building heights. The initiative was pure grassroots. Whether one agrees with the outcome or not, the people had their say.
Be warned, though: Over the coming year, our state should expect a full-scale GOP assault on citizen-driven governance.
Declaring 2017 as the "big year for states beating back local tyranny," a recent Forbes opinion piece showcased Michigan as ground zero in the battle. The author, Patrick Gleason, scornfully referred to local leaders as "nanny-statist municipal bureaucrats." Gleason is the director of state affairs at the conservative think-tank Americans for Tax Reform — an organization founded by Grover Norquist of the somewhat infamous "Norquist Pledge." The pledge is a sworn oath that binds politicians, into perpetuity, to the retrograde tax policies set forth by the ATR. They're beholden to Norquist above all others -- including their constituents -- placing an absolute prohibition on capturing any new revenues for things such as infrastructure improvements or school funding.
Among the ATR cultists we find Michigan Attorney General Bill Schuette, whose office has hinted at some collateral interest in overturning the Traverse City tall buildings vote. For those following the issue, it would be advisable to take his legal opinion with a truckload of salt, especially given his spotty record in the courts for being on the wrong side of most public policy matters.
In this anti-democratic climate, those small but meaningful steps taken at the municipal level are of paramount importance. Overreaching intrusion from Washington or Lansing should be of grave concern to conservatives and progressives alike. Yet support for local control is increasingly lopsided. In many states, including Michigan, experience demonstrates that far-right lawmakers claim to be all for home rule, except for when they're not — which is most of the time. Conservatives tend to support local autonomy only when restricting civil liberties, but oppose it vigorously when it's not in service of their agenda.
Historically, Michigan has celebrated a strong tradition of town hall leadership. The state's 1961 Constitutional Convention endorsed broad protections for the authority of its 1200-plus townships, those smallest units of government where individuals literally stand-up to express their views. In recent years though, Lansing has cast a long, dark shadow over its various municipal bodies, stifling citizen input.
Across the nation, state houses have entertained waves of GOP measures, frequently through pre-written "sample" legislation offered by lobbyists, all designed to hobble local leaders — often impacting social issues such as non-discrimination. But it is corporate money in politics that continues to be the primary driver in the top-down power grab.
Yet little islands of democracy persist in the rising sea of autocratic dominance.
Late last year, Traverse City again made the news for becoming the second Michigan city to set a goal of having city services powered by 100 percent renewable sources by 2020. Even so, nothing stands in the way of state lawmakers from introducing legislation intended to limit the self-determination of municipalities on energy policy. While this may seem unlikely or even silly to some readers, the climate change denial mood is a growing contagion within the Trump circle. Nothing is out of the realm of possibility, especially with a demagogue who has promised to put fossil fuels back at the head of the line, all while derisively snorting at renewables.
It's not as though local environmental issues haven't already been under attack in Michigan. In a mostly unreported story last April, a Michigan-based political action committee quite literally had it in the bag with their quiet but timely $20,000 contribution to state lawmakers. The Meijer Inc. PAC greased the palms of Republican senators on the same day the Commerce Committee was about to take-up the question of preventing local governments from regulating the use of plastic shopping bags.
The Michigan Campaign Finance Network, a non-partisan watchdog organization, disclosed that Meijer dollars and other corporate PAC money vastly outspent environmental interests on the cusp of the committee's discussion over the topic of local disposable bag ordinances. Grand Traverse County Senator Wayne Schmidt, who has two Meijer stores in his district, chaired the committee. The lawmaker was also one of the sponsors of the legislation.
The bill in question became law late last month, thereby prohibiting municipalities from banning or taxing retailers' use of plastic bags, in spite of the strong advocacy for regulation of disposables by the National Conference of State Legislatures.
The impetus behind this new law are ordinances like the one passed in Washtenaw County, which would have imposed a ten-cent fee for each disposable bag. The county joined with communities like Chicago, Seattle, Boulder, New York, Portland, and Washington, D.C., and the whole state of California among those with ordinances on the books.
Plastic bags do not recycle well and are not accepted in curbside programs. They're notorious for jamming-up machinery — costing money in repairs and hindering the process. Nationally, fewer than 1 percent of the 100 billion bags used each year are recycled.
But in this post-common sense era, Michigan lawmakers simply need not care anymore. They got their money. Locals be damned.
Amy Kerr Hardin is a retired banker, a regionally-known artist, and a public policy wonk and political essayist at Democracy-Tree.com. She and her husband have lived in the Grand Traverse area since 1980, where they raised two children, and have both been involved in local politics and political campaigns.
Trending
Libertarian Solutions to Reforming Police State
Americans are finally seeing the need to reform the way our society enforces laws, as the issue of police force has been p...
Read More >>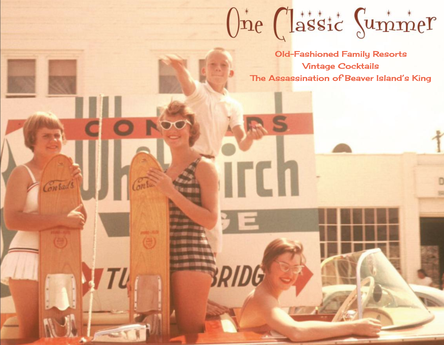 Cruise On In: The Best Resorts of Summers Gone By
As a prime vacation spot, northwestern lower Michigan is home to a number of different lodging facilities, from rustic cam...
Read More >>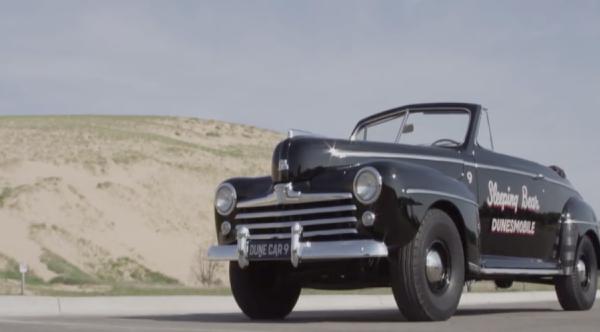 Days of the Dunesmobile
The sand dunes at the Sleeping Bear Dunes National Lakeshore are monuments of nature, 2,000 years old and towering 100 fee...
Read More >>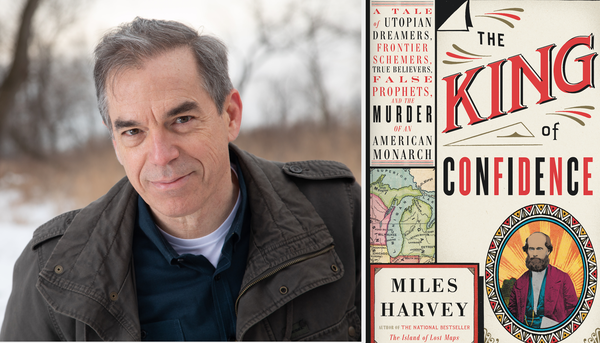 King of Beaver Island
It is possible to make the argument that James Strang is the most interesting person who ever lived in northern Lower Mich...
Read More >>
↑