"It is Illegal ... "
Spectator
In June of this year, George Stephanopoulos of ABC News interviewed President Donald Trump. He asked the president, among many other things, if he would notify the FBI if a foreign government gave him negative information about a political opponent. Trump said he'd want to see the information first, and then he might … no, he wouldn't … well, he would, probably. Or he might not.
A day later Ellen Weintraub, chair of the Federal Elections Commission, released a statement that included this perfectly understandable sentence: "It is illegal for any person to solicit, accept, or receive anything of value from a foreign national in connection with a U.S. election." The same prohibition applies to foreign governments.
So, for example, if a sitting president was to ask a foreign leader to investigate unsubstantiated claims of corruption by a leading political opponent, it would be a crime. If he casually suggested a second country should do the same, it would be another crime.
This is somewhat important, given the whistle blower complaints that have directly led to an impeachment inquiry. The complaints allege, with both firsthand knowledge and second-hand information, that Trump asked the newly elected president of Ukraine to investigate Joe Biden and his son, Hunter Biden. (There is no evidence either Biden engaged in any wrongdoing in their dealings in or with Ukraine.)
The call or calls to Ukraine need not be the only avenue of investigation for the impeachment inquiry; six different Congressional committees are now involved.
They could be exploring whether or not Trump has violated the emoluments clause of the Constitution: Article II, Section 1, in describing presidential compensation says the president " … shall not receive within that period any other emolument from the United States, or any of them." An emolument is any profit, fee, or compensation derived from being in that office.
If the president has insisted or suggested federal employees or foreign visitors stay at a Trump property, it can be interpreted as using his office to enrich himself beyond his salary.
They could also be investigating obstruction of justice accusations raised in Special Counsel Robert Mueller's report. Mueller, who said from the beginning he would not indict a sitting president regardless of his findings, listed 10 specific instances of obstruction or attempted obstruction. He pointedly refused to exonerate the president and left it to Congress to decide if further action was justified.
Or Congress could put emoluments, obstruction, and the Ukraine call into one big pot of impeachable offenses and present it to the House.
It is the call to Ukraine that most troubles.
Trump's defenders claim the call was simply an attempt to encourage an investigation of Ukrainian corruption. Trump himself said it was his "obligation." Unfortunately, there was no discussion of any such thing in the call; Trump mentioned only the Bidens.
There is at least an implied quid pro quo in the sanitized transcript of the call that's been released. We were withholding $400 million in military aid, and we now know Rudy Giuliani was promising a phone call and/or meeting with the president in exchange for a Biden investigation.
Overlooked is the fact that whether anything was predicated on the Ukrainians investigating Biden is irrelevant given the Weintraub statement. Simply soliciting such help is illegal, and so is receiving it. And Trump has publicly admitted he asked Ukraine to investigate the Bidens.
It's possible Trump knows full well the Bidens have done nothing wrong; he's simply applying his scorched earth strategy exactly as he has with anybody else who might oppose him. It serves the dual purposes of deflecting from his own possible criminality while besmirching an opponent.
He will continue to claim this is another witch hunt or coup. He will continue to demonize the as yet unknown whistle blowers as spies or traitors – one does wonder for whom they are supposed to be spying -- committing treason. The drumbeat of invective will be relentless.
Trump is very good at this. He has already been able to normalize what we'd previously considered unacceptable. The lies — now approaching 15,000 — his language about economically distressed countries, women, immigrants, white nationalism, Islam, and all the rest is mostly ignored. This might be different.
Whether he's violated the emoluments clause and obstructed justice is up for debate. But it's hard to deny Trump asked Ukraine to investigate a Democratic presidential candidate who at the time was leading in polls because he told us he did exactly that.
Republicans, for whom there is no line the president can't cross, circle the wagons and look the other way.
It is now likely the president will be impeached, accused by the House of violating our laws and Constitution. He will escape conviction because too many Republican senators care about neither.
Trending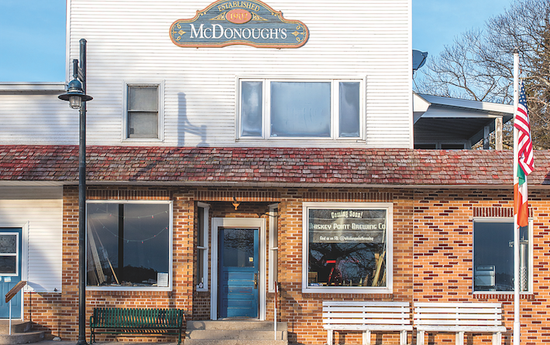 Welcome to Michigan's Most Remote Brewery
After years of planning and honing his beer-making skills, this spring, Patrick McGinnity plans to open Beaver Island&rsqu...
Read More >>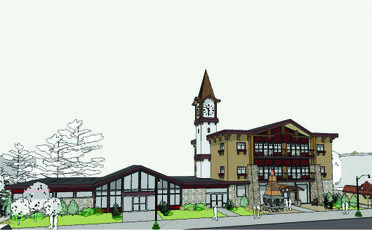 Gaylord: A boomtown Up North
Gaylord native Gary Scott had moved to Indiana, where he and some partners started a business to invest in distressed prop...
Read More >>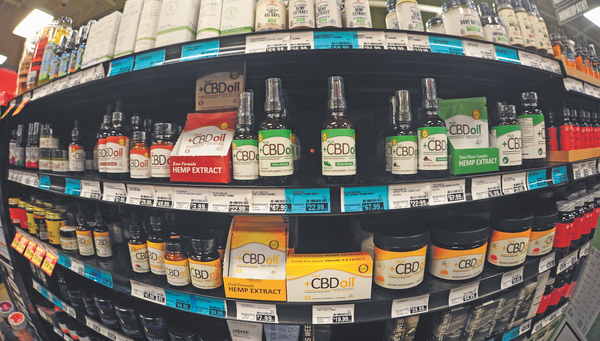 CBD Laws: Dazed and Confused
The sign outside of Family Video in Kalkaska lets drivers know the store has more than just movies. The sign reads: &...
Read More >>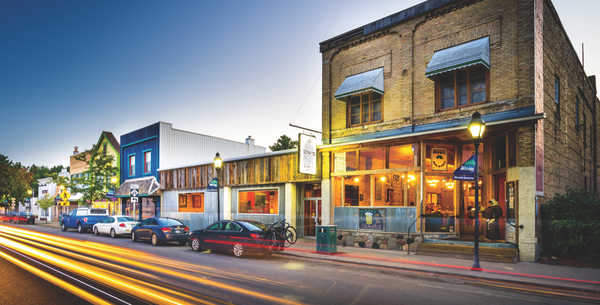 Small Up North Towns on the Rise
Spotlight on Bellaire (pictured)Seems Traverse City isn't the only place in the region making those "Best...
Read More >>
↑