Laboring for Little
Spectator
Labor Day, which became an official federal holiday in 1894, was created to honor working Americans. There once were parades and celebrations. Now there are mattress sales.

Our appreciation for working men and women seems to have waned at about the same pace as our devaluation of unions. Unions helped secure wages, benefits, and improved working conditions, but politicians decided they were a bad thing. Never mind that it was those jobs that drove our industrial expansion.

By 1954, there were nearly 38 million union workers in the United States. Now there are about 14.5 million. They represent about 10 percent of the total workforce, about half what it was just 35 years ago. As unions vanished, so, too, did many employee benefits.

Employer-paid healthcare and defined benefit pension systems are now a rapidly disappearing anachronism. Neither were sustainable as traditionally configured, the costs overwhelming the good intentions.

Even now, according to the Kaiser Family Foundation, companies that provide health insurance employee benefits pay about 83 percent of the employee cost and 72 percent of the coverage for employee family members. That's not likely sustainable, either.

Of course, there are plenty of working men and women, about 145 million of us, unions or not. And most now understand this is a do-it-yourself kind of economy: Get your own insurance, set up your own retirement, stand up for yourself if there's a problem at the workplace.

All of which hasn't much deterred workers, except in their bank accounts. American employees are a resilient bunch. We moved from the farms to the city, changed from an agrarian society to an industrial one, created new industries and new jobs and moved along.

Yet our workers have always been a little behind. Whatever the economic woe — inflation, recession, political stupidity — it's workers who take the biggest hit. Even now, in a strengthening economy with low unemployment and a booming market, real wage growth has increased the least.

According to Forbes, even the big corporate tax break hasn't much helped workers. Only 5 percent of the companies that benefited from the cut shared any with their employees in the form of raises or bonuses. Five percent.

Some workers have been, or will be, replaced by automation in the form of smart robotics. Most blue collar jobs will be nearly gone by the time a child born today is old enough to work.

The Bureau of Labor Statistics (BLS), an arm of the Department of Labor, projects significant job declines in manufacturing, construction and information services by 2026. Manufacturing will be automated; information provided by artificial intelligence and construction is simply running out of workers.

In fact, the trades are one of the areas continuing to need more workers. Robots can't yet fix your frozen and burst pipes, install your duct work, rewire your garage door, or frame a house on-site. But fewer and fewer young people are interested in the trades, and jobs go wanting, then disappear as Baby Boomers retire.

What job sectors are likely to see significant increases by 2026? The BLS projects the biggest gains in professional and business services, healthcare and social assistance, and leisure and hospitality — all service-driven fields. And all industries that often don't pay high wages or offer benefits. (Not surprisingly, they also project increases in the number of both federal and state employees.)

There are some workers who are doing very well, indeed. Chief executive officers (CEO) are having one banner year after another. Big corporations are now required to disclose the difference in pay between their CEO and the median income of their worker bees.

On average, CEOs of the largest Fortune 500 companies earn 339 times more than their worker's median. McDonald's CEO earned 3,100 times what those loyal kids behind the counter make, but the winner was Mattel, whose CEO earned a staggering 4,987 times his median employee salary. The company's excuse? Half its employees work in Malaysia for less than $7,000 a year.

Our children are facing an economy with jobs that start with low pay and don't get much better. And we already have stagnant wages, few benefits, and little job security. We've given our workers a day but not much else.

JUST STOP
Speaking of difficult jobs, those intrepid school bus drivers will be at it again this week. Imagine your worst car pool nightmare multiplied by 10, five days a week.

This is a reminder that when those yellow buses pull over with red lights flashing, you have to stop. Whether you're behind the bus or approaching it, you muststop.

Those flashing red lights mean they are either loading or off-loading children, some of whom can be unpredictable. So just stop. The buses have cameras; don't stop, and you will be photographed and lucky to get away with only big fines.



Trending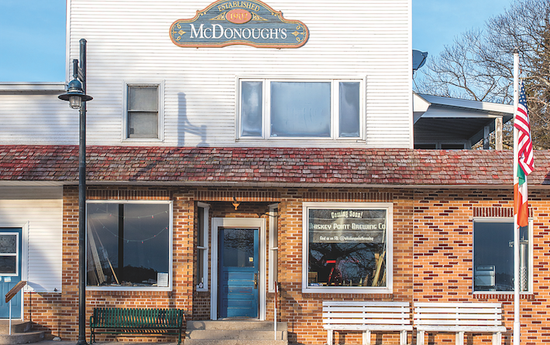 Welcome to Michigan's Most Remote Brewery
After years of planning and honing his beer-making skills, this spring, Patrick McGinnity plans to open Beaver Island&rsqu...
Read More >>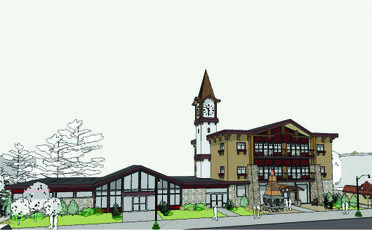 Gaylord: A boomtown Up North
Gaylord native Gary Scott had moved to Indiana, where he and some partners started a business to invest in distressed prop...
Read More >>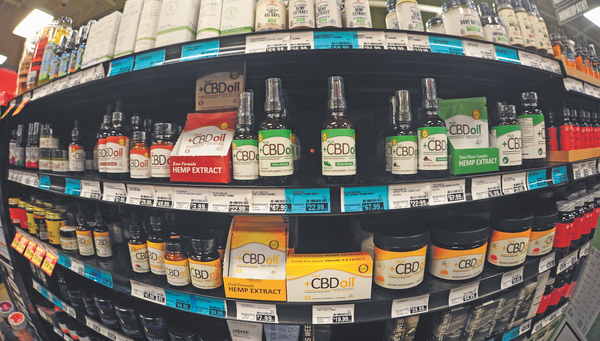 CBD Laws: Dazed and Confused
The sign outside of Family Video in Kalkaska lets drivers know the store has more than just movies. The sign reads: &...
Read More >>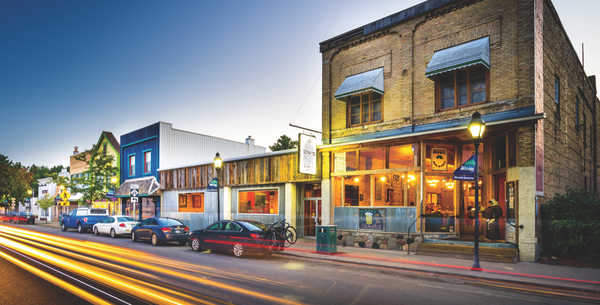 Small Up North Towns on the Rise
Spotlight on Bellaire (pictured)Seems Traverse City isn't the only place in the region making those "Best...
Read More >>
↑