Local Trouble, Local Progress
Spectator
Let's catch up with some local news.

104th District Sate Representative Larry Inman has been indicted by the feds. He's accused of soliciting a bribe, attempted extortion, and lying to FBI investigators, serious charges.

All the evidence we've seen, so far, involves some email communications between Inman and union leaders regarding legislation to repeal Michigan's prevailing wage law. The unions wanted to keep the law in place. The Inman emails read as if he was asking for larger campaign contributions from the unions in exchange for a "no" vote. (No additional union funds were forthcoming, and Inman ultimately voted "yes." The repeal passed 56–53.)

The outcry for Inman's resignation scalp was loud and immediate. Even the Republican Speaker of the House — Inman is a Republican — called for his immediate resignation, as did other Republicans and Democrats, including Traverse City Mayor Jim Carruthers.

Perhaps we should pause for just a bit before we break out the torches and pitchforks and storm Inman's Williamsburg home.
An indictment is an accusation of wrongdoing and nothing more. Not every indictment results in prosecution, and not every prosecution yields a conviction. At this stage of the process, we've heard one side of the story. Any evidence thus far released is done in service to those accusations. Aside from a protestation of innocence, the Inman camp has not presented their defense, so all we really know is what the government has said and decided to show us.

It admittedly didn't look good for Inman, but we should at least wait for an explanation before building the metaphorical gallows.

It's not as if the government has a perfect record in these kinds of cases, and recent Supreme Court decisions have made it harder to prosecute political corruption cases.

In overturning the corruption conviction of former Virginia Governor Rob McDonnell, the U.S. Supreme Court held accepting gifts. Even if legislation is then supported or introduced benefiting the gift-giver, it does not constitute bribery but merely someone engaged in their official duties helping a constituent. (Interestingly, they made a specific exception for selling a vote, part of the accusations against Inman.)

Maybe Rep. Inman is corrupt and maybe not. Let's just take a breath and wait for some additional information. Besides, Inman is term-limited out as of 2020, so his "resignation" is barely more than a year away, anyway.

The outlook is a bit brighter in Traverse City though the Downtown Development Authority (DDA) is still looking for a spot for their "civic park." They raised $3 million in grants and a Rotary Charities donation, only to discover the land they coveted, a surface parking lot, wasn't actually for sale. Now they have the money and nowhere to spend it. (Here's a hint: Cass Street north of Front; it merges right into the farmers market, entry to Clinch, middle of downtown, perfect. You can work out the details.)

Other DDA projects continue apace, the Eighth Street extravaganza is underway, bridges are being repaired, and sidewalks built.

And commercial development downtown is bubbling along. After a 12-year wait, developers Joseph Sarafa and Erik Falconer are putting up a 58-foot commercial building at Pine and Front Streets. Apparently it is possible to develop an economically viable building that isn't 100 feet tall. Two floors will be occupied by a local credit union, and another credit union and bank are also relocating to downtown.

This resulted in the mandatory double-barreled whining. First, there aren't any plans for affordable housing. This is what those complaints are beginning to sound like: "I want to live downtown, but I can't afford to live downtown, therefore everybody else should subsidize both a building for me to live in and my rent." Given the land costs, there is no way to create affordable housing downtown without massive subsidies to both developers and tenants. Find another location.

Second, the endless drone about parking since the Sarafa/Falconer project will consume 85 permit surface parking spots.

The city and DDA can't create too many disincentives for people bringing vehicles downtown because there are inadequate alternative transportation systems in place. And we can't afford to create the alternative transportation systems without dramatic increases in demand, or funding, or both — unlikely if there's still a parking spot somewhere downtown. Neither works without the other, so it's a bit of a problem.

Larry Inman has been convicted of nothing and remains innocent unless he pleads to something, or 12 men and women say he's guilty. He's in a spot, but we should hope he hasn't left a stain.

Traverse City isn't exactly standing still. We should be thankful for the commercial developments and the jobs they bring with them. Adequate parking and affordable housing downtown are windmills at which we should stop tilting. We somehow survive without either and will likely continue doing so.
Trending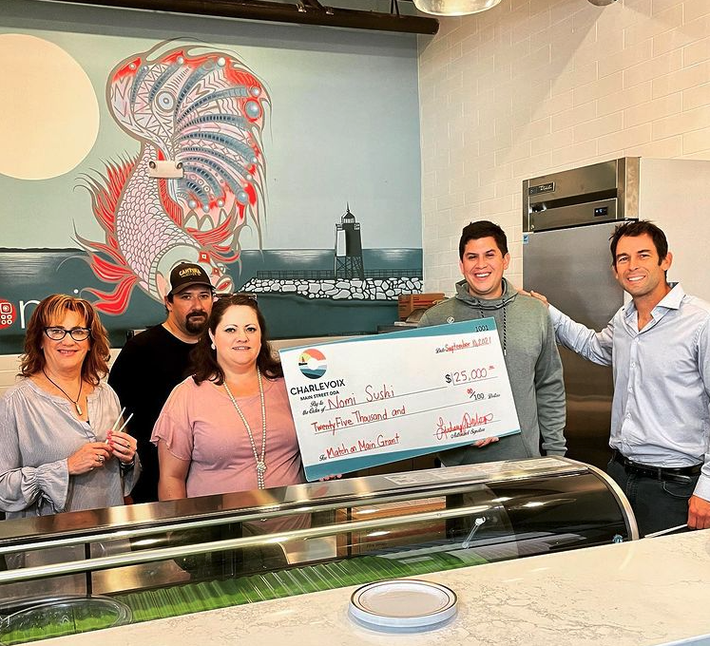 Big Boost for NoMi Sushi
Typically, restaurants don't begin earning money until after they've opened. NoMiSushi, which opened up earlie...
Read More >>
The Unfriendly Skies
A woman on a Southwest Airlines flight refuses to fasten her seat belt or put on her mask. The video, taken by another pas...
Read More >>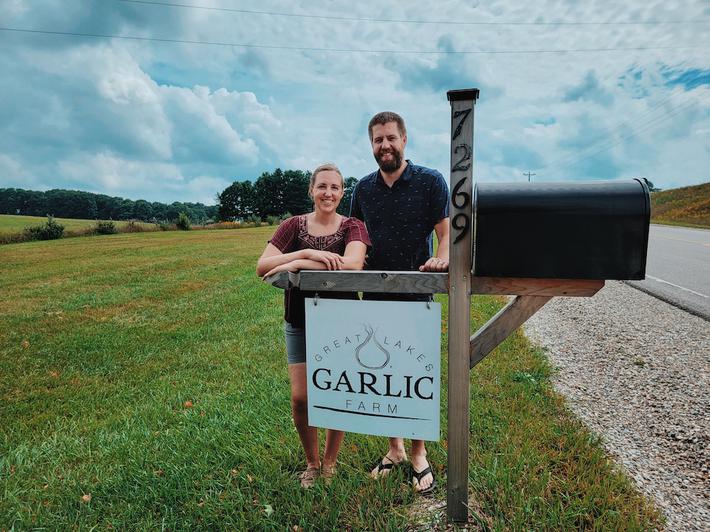 A Matter of Life & Breath
When it comes to cooking, you'll be hard-pressed to find anyone opposed to throwing in a few extra cloves of garlic. Human...
Read More >>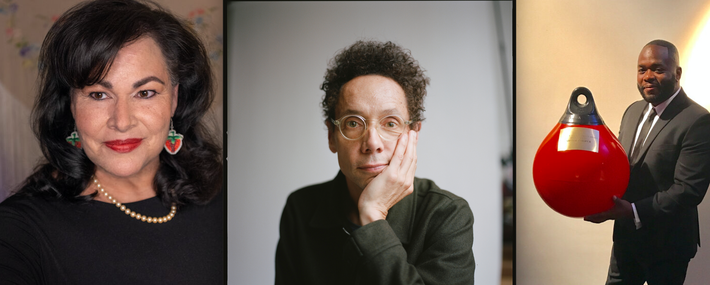 Read 'Em and Meet
Bibliophiles rejoice: The Harbor Springs Festival of the Book is returning Sept. 23–25, with a slate of authors, in-...
Read More >>
↑