More of the Same in 2020
Spectator
Despite what seemed like a busy year politically, not much actually changed in 2019. We're likely to get more of the same in 2020, making some predictions easy.

Locally, we already know Traverse City's Downtown Development Authority (DDA) wants to extend their TIF 97 tax capture from 2027 to 2040. They have a long list of major projects needing major money, which requires a major extension. The city outside of DDA territory, where the vast majority of Traverse Citians live, will once again draw the short straw.

The newly enlarged Traverse Connect would also like some additional funding from taxpayer coffers. They recently absorbed the Traverse City Chamber of Commerce and promise to spur economic development for which they will need additional staffing. It's likely their political action committee (PAC) will contribute to candidates willing to contribute taxpayer money to them.

The effort to recall State Representative Larry Inman was marginally resuscitated when the Michigan Supreme Court unanimously ruled the petitions were valid despite omissions. That does not solve the recall group's other problem: an insufficient number of valid signatures. Even if they can solve that dilemma, it's not clear the public is anxious for a recall election in May with a primary election right around the corner in August.

Inman was acquitted of charges he lied to the FBI, and his jury deadlocked, 6–6, on charges of bribery and extortion. The feds say they want to try again. But having failed to convince half the jury the first time, not many prosecutors would be brimming with confidence.

The likeliest outcome here is that Inman will neither be convicted of any crimes nor recalled.

Affordable housing, a perennial issue that flowers all year, every year, is a Quixotic quest absent another bursting housing bubble. Investors with short-term rental income dancing in their heads are far more likely to purchase new residential construction than those who already can't afford it. And we can stop using the phrase "workforce housing" since there is no way to guarantee any housing anywhere will be occupied by someone working nearby.

We won't solve the problems with parking or potholes, and we'll regret allowing as many short-term rental properties as we have.

Nationally, we're going to have a trial in which the vast majority of the jury has already made up their minds. One group, representing the majority of jurors, has declared they will coordinate with the defendant, and they would prefer there be no witnesses at all. Most of the other side claim impartiality, but years' worth of public statements betray any such notion.

What should happen is that both the prosecutors from the House, where Trump was impeached, and Trump defenders be allowed to call their witnesses and cross-examine their opponents.

We already know the outcome — there are nowhere near the needed 67 votes to convict — but an actual hearing with actual witnesses would offer a pretext of legitimacy. The third impeachment trial in our history deserves at least that much.

What is far more likely is a circus — but without the entertainment value. Since 33 members of the Senate jury are up for reelection this year, posturing and pontificating are an absolute certainty. And we'll hear more already debunked conspiracy theories than at a convention of aluminum foil-hat wearers.

What we also know for sure is that the 2020 campaigns will be another step down the ugliness ladder, a rare bipartisan race to the bottom.

Democratic presidential candidates are already fully engaged in their efforts to find a way to lose to Donald Trump yet again. The internecine bickering and policy-purity tests are echoes of four years ago when Democrats insufficiently inspired by Hillary Clinton stayed home and helped elect Trump.

If Democrats play the I-won't-vote-unless-my-candidate-is-the-nominee again, Donald Trump will have four more years of federal judge appointments and environmental protection rollbacks. Having shot themselves in the foot four years ago, Democrats seem intent on raising the gun.

If you're a Republican or Trumpian, none of this really matters. You can gleefully celebrate his Senate acquittal, then watch with delight as Democrats verbally vivisect each other.

North Korea will continue making weapons grade fissionable material, China will continue making economic deals with Africa and Russia, Russia will continue intruding into Eastern Europe and our elections. Nothing will get resolved in the Middle East. More of the same.

Climate change, the one truly existential threat to the planet, will once again receive second or third billing in Congress. It's only going to get worse, but we've left leadership on that issue to a 17-year-old Swede.

Hope springs eternal that the Traverse City City Commission will recapture their tax revenue and give some attention to the entire city. And that civility, logic and facts will somehow find their way back to Washington. Probably not, but we can hope.


Trending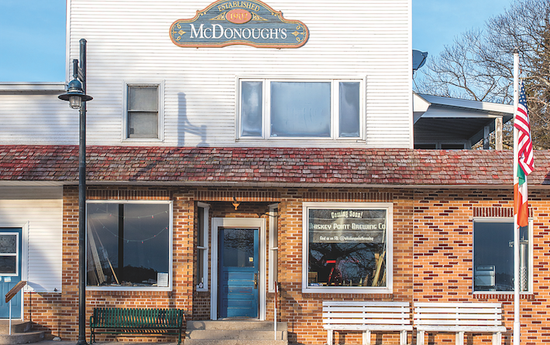 Welcome to Michigan's Most Remote Brewery
After years of planning and honing his beer-making skills, this spring, Patrick McGinnity plans to open Beaver Island&rsqu...
Read More >>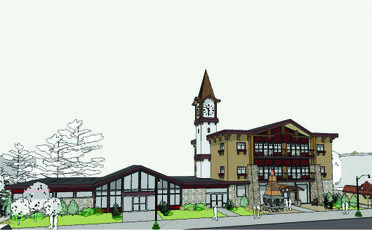 Gaylord: A boomtown Up North
Gaylord native Gary Scott had moved to Indiana, where he and some partners started a business to invest in distressed prop...
Read More >>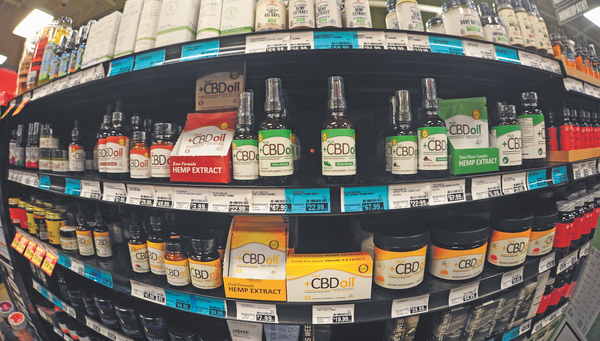 CBD Laws: Dazed and Confused
The sign outside of Family Video in Kalkaska lets drivers know the store has more than just movies. The sign reads: &...
Read More >>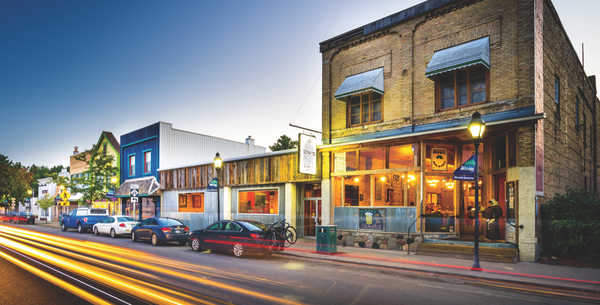 Small Up North Towns on the Rise
Spotlight on Bellaire (pictured)Seems Traverse City isn't the only place in the region making those "Best...
Read More >>
↑