Of Dollars, Dregs, and Decks
Spectator
Lake Ann, Maple City, and Empire have each recently rejected efforts to purchase land by a company associated with Dollar General stores. Fair enough; communities have the right to establish their own zoning and exercise control over their future.

It's the snobbishness of the opposition, accompanied by a demonization of dollar stores, that troubles. These stores aren't portals to Hell.

Dollar stores — Dollar General and Dollar Tree are the two main players — are the fastest growing retail sector in the country by a mile. There are, across the United States, more Dollar General stores than McDonald's — more than 15,000, including 530 in Michigan.

They prefer rural and economically depressed urban areas that lack full-service grocers. They believe in saturation coverage so potential customers are no more than a mile away in urban areas and about a 10-minute drive in rural areas. Because they enjoy the economies of scale, they are cheap enough to out-compete local mom and pop stores selling the same products.

Along with all the plastic flowers and other knickknacks, they sell name-brand packaged food and some dairy products. They don't usually sell fresh foods, though 500 Dollar General stores are starting to do that this year.

They are a long way from being ideal, but they have found a void and are aggressively filling it. They are accused of contributing to or causing "food deserts," but most of their new stores are located where fresh, healthy foods are many emission-spewing miles away. A real grocery store would be much better, but that isn't economically viable; if it were, such stores would already be in place. Instead, communities like Empire, which lost their Deering's Market in 2018, are left with almost no options.

Some rural and urban communities have welcomed them, some have not. They can be a valuable convenience, a vicious competitor, or both. But disparaging them is an insult to those who've no choice but to patronize them.

*
Kalkaska County has its own interesting issue. It's now considering a proposal to rescind the requirement for point-of-sale septic-system inspections. Whatever the argument, this is a bad idea.

If northern Michigan's elected leaders do nothing other than protect our surface and groundwater, they will deserve our thanks. Eliminating septic system inspections does not serve that purpose.

The solution here is not to leave the decision up to local governments. Michigan is the only state without a statewide sanitary code. So, the state with the most freshwater to protect is the only state without statutes mandating inspections of septic systems. Given their purpose, making sure they're functioning seems quite important.
*
Meanwhile, Traverse City is still struggling with parking.

The third parking deck the Downtown Development Authority (DDA) has planned for Front Street — estimated to cost $16.7 million or nearly $20 million, depending on which plan is accepted — can't be financed absent an extension of a tax increment financing (TIF) district. That means even more years of property tax money going to the DDA instead of to the city's general fund.

(In a TIF district, the property tax at the time of its establishment becomes a baseline tax going to the city's general fund. Any increase in that property tax revenue above the baseline are diverted to the DDA.)

One of the proposals even calls for a 68-foot parking deck. Good grief. How many public votes and court decisions are needed before they get the message?

The notion the deck can't be financed without a TIF extension presumes that only the DDA is entitled to the revenue. But that property tax revenue doesn't disappear without the TIF, it simply goes to the city's general fund. Why the city can't use that revenue to do much of what the DDA does is an ongoing question.

It is also likely that the proposed deck, at up to $43,000 per parking space, won't be fully available to the general public since many spaces could be reserved, at a discount, for employees of a an office building being constructed across the street.

The DDA has also been invited to a stretch of Eighth Street between Cass and Barlow as part of something they want to call a "health and wellness corridor." They have not yet requested the area become a new TIF district, but it's a safe bet they will if property values in that corridor start increasing.

The DDA's tentacles now extend well beyond anything resembling downtown. Their two TIF districts continue diverting money, which could be used for parks, streets, and police and fire protection, from the city's general fund. They've done an admirable job revitalizing downtown but the City Commission should accept their responsibility and exercise some control over the DDA's reach, and the seemingly perpetual diversion of tax dollars away from the rest of the city.

Perhaps they could find something useful to do with that money.
Trending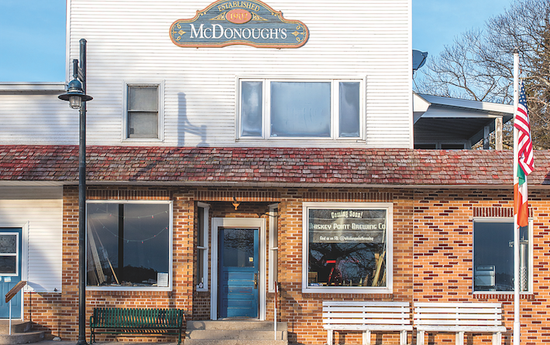 Welcome to Michigan's Most Remote Brewery
After years of planning and honing his beer-making skills, this spring, Patrick McGinnity plans to open Beaver Island&rsqu...
Read More >>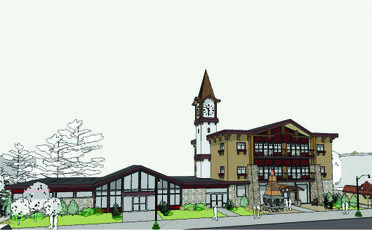 Gaylord: A boomtown Up North
Gaylord native Gary Scott had moved to Indiana, where he and some partners started a business to invest in distressed prop...
Read More >>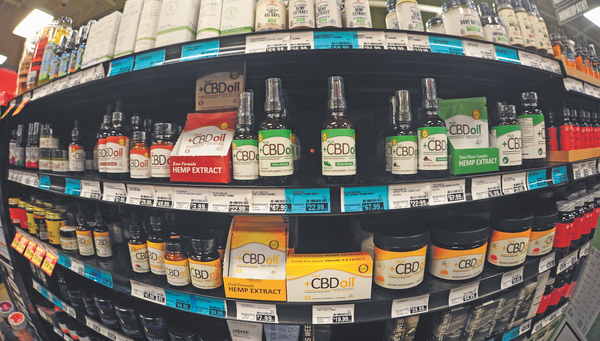 CBD Laws: Dazed and Confused
The sign outside of Family Video in Kalkaska lets drivers know the store has more than just movies. The sign reads: &...
Read More >>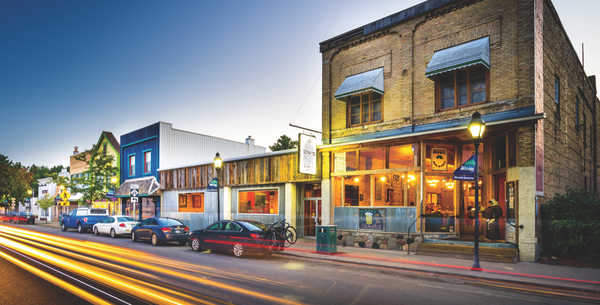 Small Up North Towns on the Rise
Spotlight on Bellaire (pictured)Seems Traverse City isn't the only place in the region making those "Best...
Read More >>
↑