Peripheral Targets
Spectator
It isn't clear what Republican office holders support other than guns and Donald Trump, but it is crystal clear what they don't support. They seem to think their beloved base only responds to the negativity they produce in abundance.
Let's start with businesses and schools trying to undertake diversity, equity, and inclusion (DEI) programs, which are supposed to provide fair treatment and full participation for everyone. It's difficult to understand, at least in the abstract, why this isn't a good idea. Surely they can't embrace the opposite notions.
The opposite of diversity is sameness or homogeneity. So, same ethnicity, same skin color, same political beliefs, same life philosophy, same religion, same nationality, same everything. The opposite of equity is inequity, inequality, and favoritism. Who gets the favored, special treatment, and, more to the point, who gets to decide? Equity for all or just for some? Obviously, the opposite of inclusion is exclusion. Again, who gets included or excluded, and who gets to decide?
There aren't any GOPers advocating for homogeneity, inequality, or exclusion, at least not in so many words or publicly. But their nearly rabid opposition to DEI programs in general is concerning. Which is not to say progressives, who too often take a reasonable idea and push it to the extreme, haven't made some easy targets.
The most recent example, a shameful episode at Stanford Law School, has been well-publicized. The school's Federalist Society chapter invited a conservative federal judge to speak where he was greeted with heckling. Front and center was the associate dean for the DEI programs not being the least bit inclusive or attempting to tolerate a diversity of opinion. Instead, she did nothing to quiet the hecklers and lectured the judge on the errors of his judicial ways.
DEI hopes to provide opportunities for traditionally marginalized groups but can't itself become exclusive and discriminatory. If it doesn't include everyone, it has betrayed its own name.
DEI isn't the only Republican target in their current iteration of the culture wars. There's critical race theory (CRT) they see behind every book, incident, or lesson that references our country's history with slavery and racism. There's LGBTQ+ issues that seem to dismay and frighten them, especially as it applies to anything involving the transgender community. Not to mention drag shows, which have somehow percolated to the top of the conservatives' hit-list.
Transgender individuals are a tiny chunk of our population. Transgender students who wish to participate in athletics, where most of the controversy exists, are an even tinier cohort. According to the Centers for Disease Control and Prevention (CDC), there are a bit more than 15 million high school students and around 8 million participate in some form of school-sponsored athletic extracurricular activity. But only 1.9 percent of all students identify as transgender and only 14 percent of transgender boys and 12 percent of transgender girls participate in school athletics. So, the big controversy is focused on a scant 0.4 percent of all student athletes.
Opposition to teaching our students about racism and slavery is even more troubling, especially since so many politicians think any such honest exploration of our history is evil CRT. (Critical race theory, developed for college and university courses intended to foster debate, is not taught in U.S. K-12 public schools.) If we can't honestly discuss our long and ugly relationship with slavery and post-slavery racism, then we cannot teach U.S. history at all. History absent facts is a dishonest fantasy created by dishonest politicians. If those facts and the truth bother our students, so much the better. (In Germany, all students take a trip to a still-standing concentration camp so they fully understand the horrors perpetrated therein.)
It is a bit of a mystery how drag shows got on this list given their tradition, lack of danger or criminal activity, and likely constitutional protection. (If stripping is a protected form of speech, then so too must be drag shows.) Cross-dressing has a very long history going back to the Aztecs, ancient Egyptians, Romans, and Greeks. Charlie Chaplin dressed in drag in his silent movies, and Milton Berle was famous for it on early television. There is no statistical connection between drag shows and criminality, and those activities most certainly pose no threat to our children despite what some politicians would like us to believe.
(You know who does pose a threat to our children? According to the Child Assessment Center, most assaults against children occur in the home of the victim or the perpetrator and are committed by a relative or acquaintance of the victim.)
There are real issues aplenty on which Republicans could focus. But DEI, CRT, transgenderism, and drag shows are just peripheral targets that further no real cause and advance no serious policy; they serve only to frighten the faint of heart into votes or campaign contributions.
Trending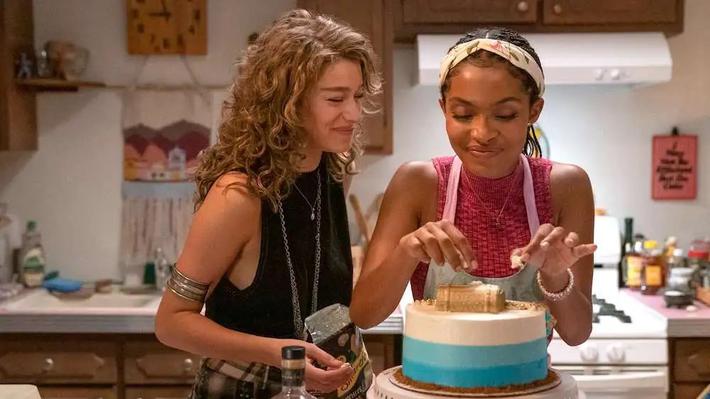 Film Review: Sitting in Bars with Cake
With a slate of spooky movies headed into theaters over the next few weeks, this scaredy cat searched for a new release th...
Read More >>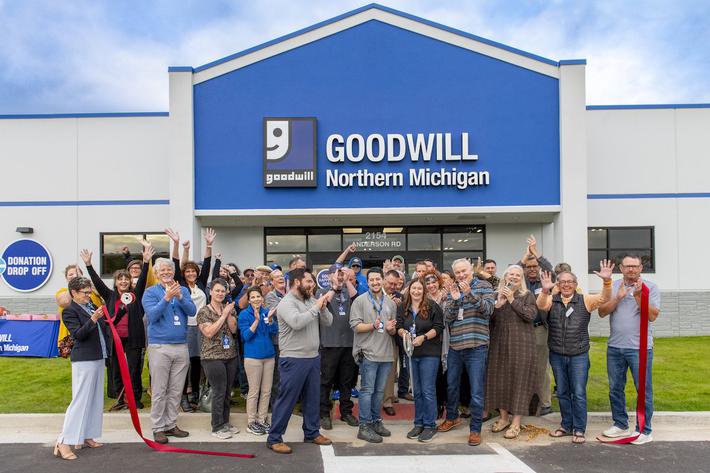 Goodwill Gets New Digs in Petoskey
This past week, Goodwill Northern Michigan opened a new Goodwill store in Petoskey at 2154 Anderson Rd., which replaces th...
Read More >>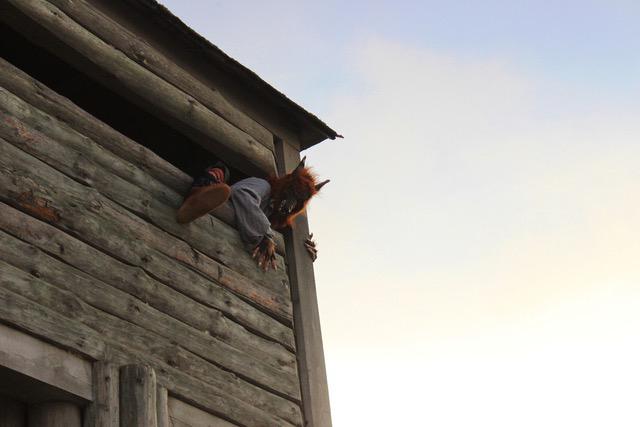 A Night at Fort Fright
This is not your typical haunted house or trail! Make your way through Fort Fright, an 18th-century fort and fur trading v...
Read More >>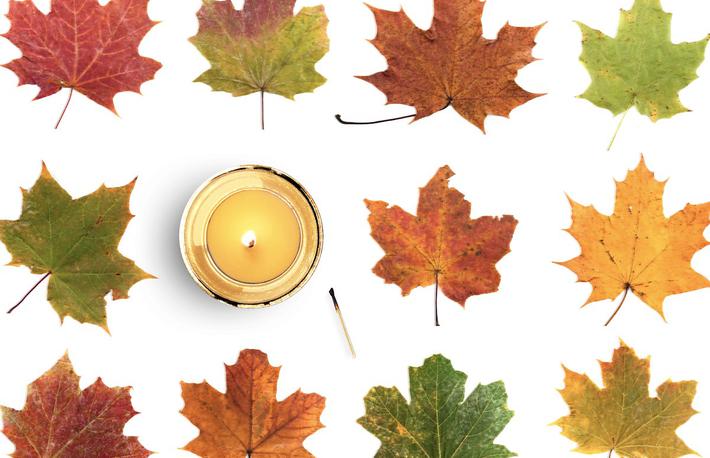 All the Scents of Fall
With the equinox behind us, it's time to go all in on autumn. Traverse City Candle Co. has done just that with their...
Read More >>