Rock the Native Vote
Guest Opinion
Aanii boozhoo, Meredith Kennedy izhinikaazh, Anishinaabekwe migiziindoodem.
As a proud citizen of the Little Traverse Bay Bands of Odawa Indians and an active voter, I know how important it is to vote and how hard fought that freedom was for many. That history and the current needs of our community mean it's crucial for each of us to register and use the power of our vote.
When Indigenous communities bring together our voices at the ballot box, we can achieve real, lasting change. "Auntie" Deb Haaland, as we affectionately call her, became one of two Indigenous women elected to Congress in 2018 and currently serves as the first Indigenous Secretary of the Interior. Her office is now acknowledging the pain and generational trauma many in our community endured after attending Indian boarding schools, and the Interior Department official who signed onto this report was Bryan Newland, former chair of the Bay Mills Indian Community here in Michigan.
The power of this recognition shows what can happen when we Indigenous people use our voices. That representation through the power of the vote is key to Mino-Bimaadiziwin, or living the good life.
It wasn't until the 1980s that many of my elders were able to exercise their freedom to vote. Think about that: Native Americans have been on Turtle Island, or North America, the longest, but we were not allowed to vote until very recently.
Many elected officials, including here in Michigan, wanted to prevent Native Americans from having a voice in our elections. When the 15th Amendment was ratified in 1870, giving people the freedom to vote regardless of their "race, color, or previous condition of servitude," Native Americans with Tribal citizenship were excluded. While U.S. citizenship was extended to Tribal citizens under the 1924 Indian Citizenship Act, the Navajo Code Talkers who courageously fought in World War II could not vote in elections when they returned home due to discriminatory state election laws.
In 1965, the Voting Rights Act established the right to vote for everyone, regardless of their skin color, and amendments in 1970, 1975, and 1982 then expanded the interpretation of what could be considered discriminatory election laws. State governments have still found ways to limit voting access for Indigenous people and others since, especially with the U.S. Supreme Court's ruling that gutted these provisions, called preclearance, with Shelby v. Holder in 2013. Places with a history of voter discrimination no longer need approval to change their election laws.
This history of oppression is why we must work hard to turn out Indigenous voters in Michigan. Over the past year, my organization, Miigwech, Inc., has worked to ensure that Indigenous communities were represented in the new voting maps drawn by the Michigan Independent Citizens Redistricting Commission. We created three "Community of Interest" maps to represent northern Michigan, Grand Rapids, and Detroit, where many of our Indigenous communities live, and sent them to the commission database for comment.
Miigwech, Inc. is working to make voting more convenient and accessible for everyone. This month, we are launching the Rock the Native Vote campaign to register Indigenous voters and to encourage them to make a plan to vote. There are also some common sense, nonpartisan solutions like creating more drop boxes in rural communities, creating a true vote-by-mail system, and changing how voter ID works that would lower barriers to voting and increase participation. The Michigan legislature should support these initiatives.
Using our voices to vote is so important for us to preserve our sacred traditions and the teachings that our elders taught us to continue for the next seven generations.
Make sure you are registered to vote for the upcoming election on Nov. 8 and that you check which voting district you are registered in. Your vote is your voice, so make your voice heard. Head to MichiganVoting.org if you have questions about voting.
Meredith Kennedy is the executive director of Miigwech, Inc., a 501(c)3 nonprofit organization established in 2021 under Waganakising Odawak Statute 2003-07 of the Little Traverse Bay Bands of Odawa Indians. She lives with her family in Alanson.
Trending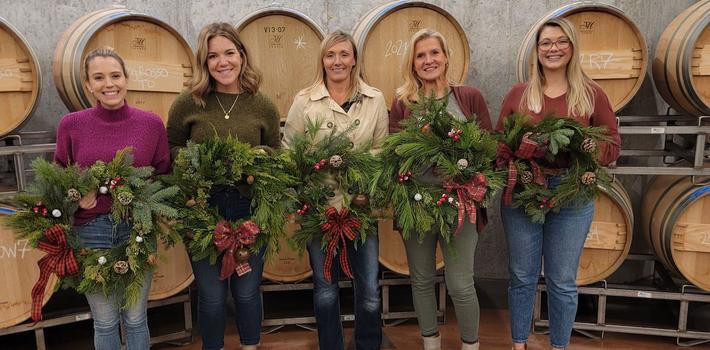 Wine & Wreaths at Mari
If you like wine and wreaths, you'll want to head to Mari Vineyards on Old Mission Peninsula. A 90-minute wreath-mak...
Read More >>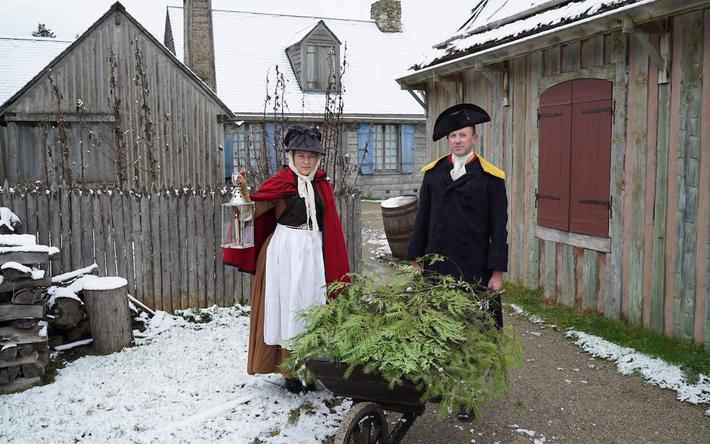 A Colonial Christmas
Christmas is coming to Colonial Michilimackinac in Mackinaw City on Dec. 9. Storytellers will bring to life the stories of...
Read More >>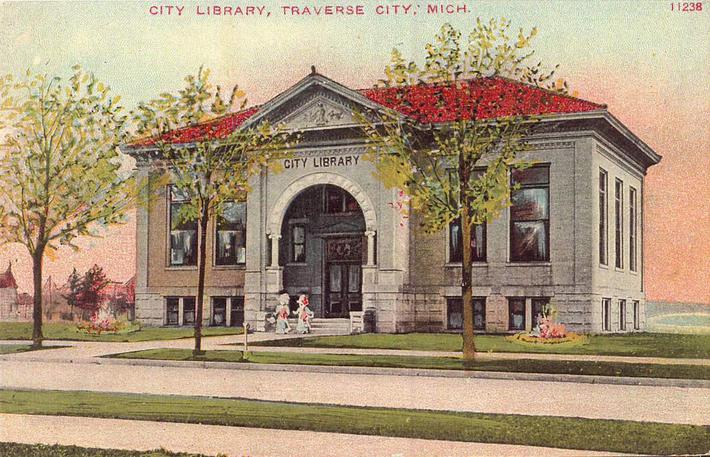 A Literary History of TADL
Next year, the Traverse Area District Library (TADL) will celebrate 155 years of lending books and knowledge in northern M...
Read More >>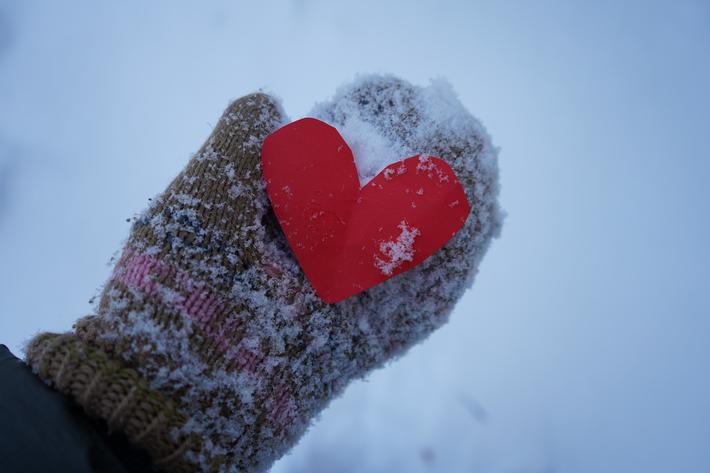 Merry Mittens
The Mitten Real Estate Group of Traverse City is helping make the season bright by kicking off their first Mitten Drive, w...
Read More >>