Running, Exploring, Lurking
Spectator
Democrats are circling, posturing, and positioning themselves for 2020. At least 13 of them — there might be more by the time you read this — are running, exploring, or lurking about for a presidential run.

Let's start with the frontrunner in the current polls, Joe Biden.

Biden has neither formally announced nor formed an exploratory committee, but he is lurking. Frequently dismissed as a policy lightweight, he was out front on issues now manna to the Democrat base. He supports free college tuition at public colleges and universities, wants to increase taxes on the passive income of the wealthy, suggested a $15/hour minimum wage in 2015 and was the first member of Congress to introduce climate-related legislation way back in 1986. But he will be 78 years old in 2020, and the torch might have already passed to younger candidates.

Senator Kamala Harris, the former California attorney general, is next. A declared candidate, she has plenty of big plans, most notably a $3 trillion tax cut for the middle class, cradle-to-grave Medicare for all, and a monster tax break for renters making less than $100,000 annually. She will pay for it all by new taxes on the wealthy, a mantra you'll see repeated frequently.

Senator Elizabeth Warren of Massachusetts has an exploratory committee. She wants higher income taxes on the wealthiest Americans and an annual "wealth tax" of one to three percent of the net worth of those folks. She claims it will pay for her free college, Medicare for all, and other goodies that would cost somewhere in the range of $3 trillion annually.

Bernie Sanders is lurking and may not run again since many of his disciples are doing so. Not to be outdone in the tax-the-rich contest, he proposes a 77-percent inheritance tax on estates of $3.5 million or more. That wouldn't be such good news for many family-owned businesses and farms.

Senator Corey Booker of New Jersey is in. He's one of the few Democrats who has said publicly that he doesn't believe wealth redistribution is such a good idea. Being an outlier might actually be helpful.

Senator Kirsten Gillibrand from New York is exploring. She, of course, supports universal Medicare and universal paid family leave. In a shocking turn, she'll pay for it with more taxes on the rich.

Beto O'Rourke of Texas, who made a big splash while losing his Senate race to Ted Cruz, is lurking. He's big on charisma and light on details, though it's a good bet taxing the rich will be in there someplace.

Sherrod Brown of Ohio, who we'd label a moderate Democrat, is quietly lurking, perhaps the best strategy in an already muddled field.

Julian Castro, the former head of the Department of Housing and Urban Development (HUD) is in, and he'd like government-paid universal pre-kindergarten for all.

Also declared candidates are former Congressman John Delaney, Rep. Tulsi Gabbard of Hawaii (the first Hindu elected to Congress), spiritual author Marianne Williamson, and New York businessman Andrew Yang.

The overriding theme in all of this, so far, is more taxes for the wealthiest Americans paying for new social programs. Several have decided Switzerland, which has both high taxes on high incomes and a wealth tax, is the perfect example of how all this redistribution of money can work.

Except Switzerland has been doing this for a long time and has a voter-approved tax structure. Plus, it's about the size of New Hampshire and Vermont combined, has a population under 8.5 million, and doesn't spend nearly a third of its budget on national defense. It might not be the perfect analog.

More taxes for the wealthy always starts Democrat voters' heads nodding. But the number-crunching now being done by Democrat candidates seems wildly optimistic. Even if the votes existed for any of these spending expansions — they don't — the numbers don't quite add up.

Most disappointing is that none of the candidates have uttered a peep as to how we can pay for already existing programs like Social Security and Medicare. Shouldn't we pay for those before we create new, multi-trillion-dollar spending? Wouldn't a more logical way to do that be closing all the corporate loopholes big enough to drive yachts and private jets through instead of new taxes?

The race is in its early stages, and candidates are still finding their footing. We haven't even dug up all the embarrassing and offensive moments from their past, an obligatory part of the digital age. The field will self-regulate as many abandon their candidacy.

But whoever emerges from this gaggle needs a more rational platform than what we're now hearing. Trillions more in annual spending, higher deficits, and more debt isn't much of a plan. And there is scant evidence that making rich people poorer makes the rest of us richer.
Trending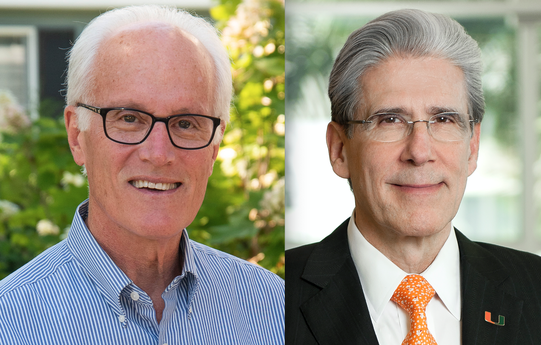 Listen In: Two Global Health Experts — one in TC — to Talk Pandemic
This week, the Traverse City International Affairs Forum at Northwestern Michigan College opens its 27th season ...
Read More >>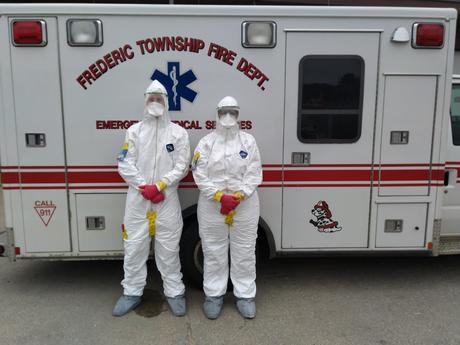 What First Robotics Teams Did on Their Summer Break
When the coronavirus pandemic first hit, masks, face shields, and other personal protection equipment, aka PPE, were hard ...
Read More >>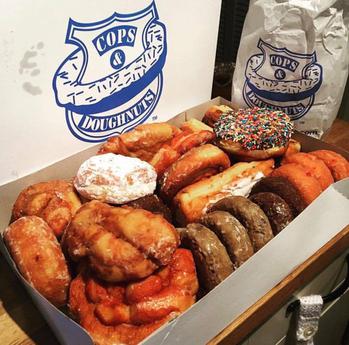 Gaylord's Cops & Doughnuts
There's a cop shop in Gaylord where the phrase "D.W.I." has nothing to do with adult beverages or erratic driv...
Read More >>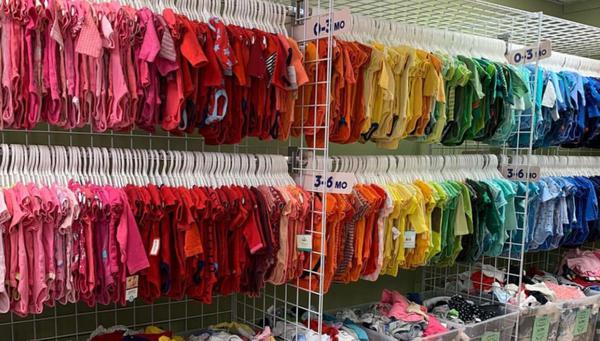 Resale is the New Black
It's a common tradition at this time of year: parents flocking to clothing stores in the last weeks of summer to get...
Read More >>
↑