Saving the Great Lakes
Guest Opinion
If you visualize our water planet from afar, sending oil through Earth's largest freshwater system is unfathomable. Even in 1953, using the Great Lakes as a shortcut for Canadian oil was senseless, except to the oil company.
A 2,000-mile Enbridge pipeline carries Alberta oil from western to eastern Canada, cutting through the U.S. midway. The Line 5 section has leaked 33 times across Michigan carrying oil to Sarnia. Now 70 years old, Line 5 is the world's most dangerous pipeline due to its degraded condition and its position among our unique Great Lakes.

At Senator Peters' 2018 Anchor Strike Hearing, experts called the Mackinac Straits "the worst location in the U.S. for an oil pipeline." Its condition in this sensitive location makes Line 5 the most dangerous pipeline in the U.S. and in the world. No other pipeline endangers 20 percent of Earth's freshwater, 700 miles of shoreline, and the drinking water of 40 million. Yet Enbridge chooses the 70-year-old Great Lakes route instead of its seven-year-old land-based route to Sarnia.

Why is Line 5 so dangerous? In a busy shipping lane, anchor strikes are inevitable. Warnings are ineffective, since dropping anchor is an emergency measure. In 2018, the anchor that struck Line 5 was dragged unknowingly, and a blizzard delayed inspection.

The Straits' currents, 10 times stronger than Niagara Falls, scoured away Line 5's bottomland support. As a result, Line 5 requires 219 remedial supports which suspend it, causing new problems. Line 5 now sways in the currents, causing bending and vibrational stress. A suspended pipeline represents a completely new design, requiring engineering review and approval that it never got.
When the pipeline rubbed against the supports, its safety coatings were scraped off—damage Enbridge failed to report for three years. In 2020, extensive damage to one of the supports led to months of shutdown. Enbridge said its own vessel caused the isolated incident, yet forceful currents from record-high lake levels could have caused the displacement and affected other supports.

But most importantly, suspension makes Line 5 more vulnerable to anchor strikes.
When Gov. Whitmer ordered Line 5 shut down in 2020 to protect the Great Lakes, Enbridge sued to keep it operating. While Enbridge lawsuits drag on, Line 5—well beyond its 50-year design life—continues to bring in billions by operating in defiance of the state order.

(An Enbridge pipeline around the lakes, rebuilt and expanded after the Kalamazoo spill, reopened in 2015 with excess capacity, but Enbridge chooses the Great Lakes route.)
Another strategy that keeps Line 5 operating is promising a tunnel. Knowing Line 5 is obsolete, Enbridge said a tunnel would replace it by 2024, but the Army Corps has announced a delay in its review which pushed tunnel completion to 2030. So if the tunnel is approved, Line 5 would be nearing 80 years old. If the tunnel is not approved, Enbridge has said it will continue to operate old Line 5. Enbridge has no decommissioning date.

Enbridge publicly promotes a tunnel as the solution for Line 5, but its internal plans differ. In the 2018 tunnel agreement with outgoing Gov. Snyder, Enbridge made sure it could back out without penalty—a wise move since an oil tunnel is not a safe investment today. This may explain why Enbridge's Board of Directors has not approved the tunnel and no money is allocated for a tunnel in its annual Security & Exchange Commission Reports meant to inform shareholders of upcoming projects.
While Enbridge avoids risk, taxpayers must fund years of state and federal review for a tunnel unlikely to be built.

In Ottawa this past March, Biden told Trudeau we're "two countries with one heart." If the Great Lakes are that heart, warnings of a deteriorated anchor-struck pipeline, like warnings of a heart attack, cannot be ignored. And yet mention of Line 5 was politely avoided.
Biden remained silent about Trudeau siding with Enbridge by invoking a 1977 treaty. The treaty asserts that Line 5 can't be shut down by Michigan, that the U.S. must transport Canada's oil against our own environmental and economic interests.
When Canada's interests collide with U.S. interests, silence is not an option. Doing nothing leaves Enbridge calling the shots. Biden can revoke the permit for Line 5—and save the Great Lakes—if he acts before it's too late.
National Geographic says the Great Lakes are "the irreplaceable fragile ecosystem…that our planet needs to survive." An oil spill here would have global implications; yet, unlike other climate threats, this one can be solved by turning off a valve. While the fix itself is easy, the politics are not. One thing is certain, Enbridge should not get to decide.

From a planetary perspective, it's a no-brainer. If the world's most dangerous pipeline has an easy solution, get the oil out of the water. Now.
Barbara Stamiris is an environmental activist living in Traverse City.
Trending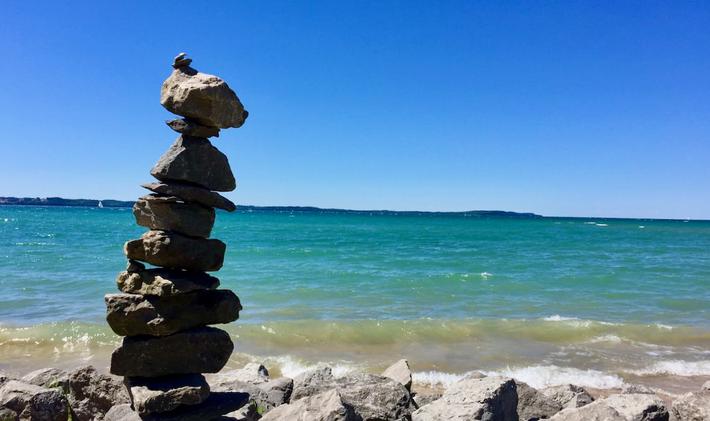 How Healthy Are Our Waters? Experts Weigh in on the Well-being of NoMi Waterways
We're all about to be waist deep in the busy summer season, and for many of us, it's also time to get waist de...
Read More >>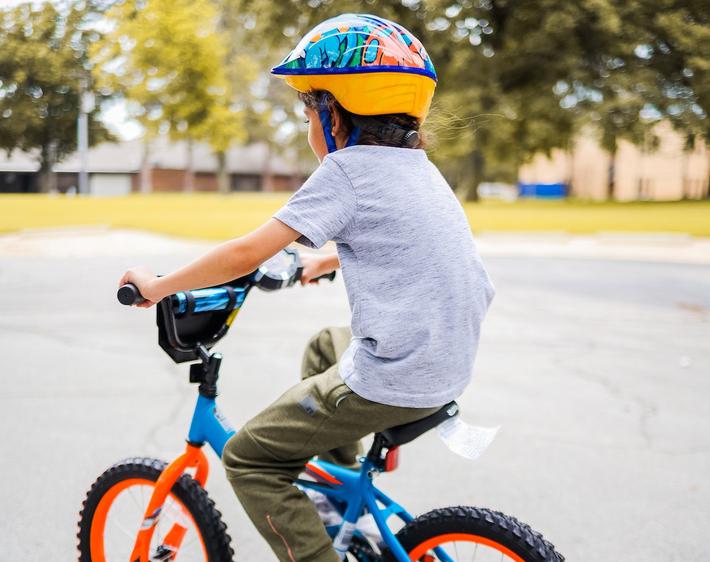 A Bike Extravaganza for the Kiddos
This event is brand new to northern Michigan: The Lynn Duse Memorial Kids' Bike Fest. Duse, the longtime Petoskey bu...
Read More >>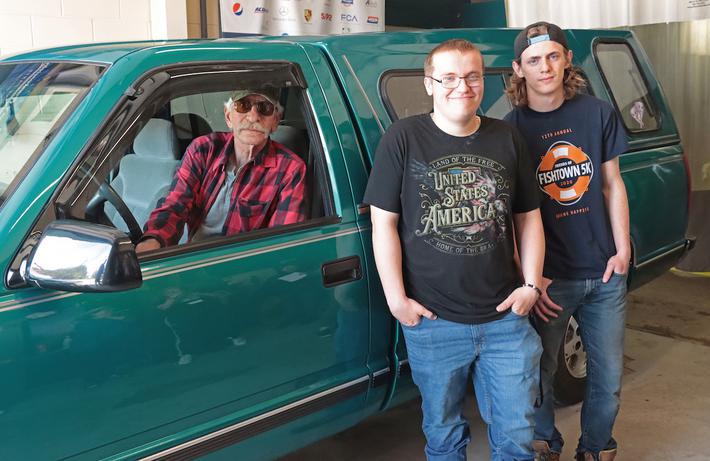 A Year-Long Restoration Complete
When a deadly tornado hit Gaylord last May, it left a trail of destruction to people's homes, businesses, and proper...
Read More >>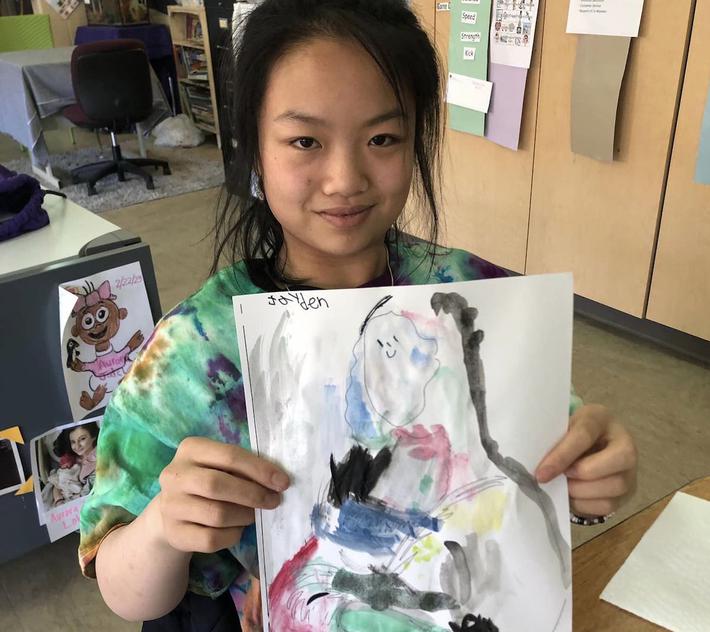 Investing in Local DEI Efforts
The Grand Traverse Regional Community Foundation announced it has awarded $11,000 from its Diversity Equity Inclusion (DEI...
Read More >>