Say No to Vouchers, Yes to Funding MI Schools
The past couple school years have been incredibly hard for parents, students, teachers, and support staff. While we're starting to get on a more normal course, the problems associated with the pandemic linger, which is why it is so important to make our public education system more resilient while improving educational outcomes for our kids.
Regardless of the size or location of your school district, no matter where you live, all families want their children to have the opportunity to learn, be nurtured, and gain the skills they need to thrive. Getting smaller class sizes, well-paid and trained educators, and wraparound services, like mental health support, for students directly in our neighborhood schools must also be prioritized. There are efforts underway to do just that, and, unfortunately, there are also efforts to take money away from public education, which serves 90 percent of students, and give it to privately funded schools.
If you're undermining the system that serves most students, you're effectively anti-student. That's the situation with the concerted effort going on across the state to defund our public schools, called "Let MI Kids Learn." This proposal is another trick from former Secretary of Education Betsy DeVos to undermine public schools while allowing billionaires like herself and corporations to avoid paying their fair share of taxes. Michiganders must stand against this blatant attempt to divert resources away from public to private schools. It's essential for the future of public education in Michigan for everyone to refuse to sign the "Let MI Kids Learn" ballot proposal and the disastrous outcomes it would create.
Not only would this initiative take half a billion dollars in tax revenue away from public schools, but it would also likely siphon more from public classrooms every year. That's money that is desperately needed to meet the needs of the 90 percent of Michigan students who attend public schools. At a time when we need more resources — not less — to push our students forward and improve their education outcomes, supporters of "Let MI Kids Learn" are instead pushing a failed strategy that will send us backward. It would worsen the already historic teacher shortage in Michigan and put unnecessary burdens on public schools, the last thing we need amid two challenging school years.
Additionally, "Let MI Kids Learn" allows the creation of dubious vouchers for private schools. The voucher programs in the "Let MI Kids Learn" initiative take critical resources away from our public schools and into the hands of unaccountable, for-profit private schools that get to pick and choose their students. And the fact of the matter is that these voucher schemes are unconstitutional since Michigan's Constitution bans spending taxpayer money on private schools.
We must support the efforts that are already underway to help our children learn, to help make our classrooms places families can trust to prepare their students for success. The Michigan legislature is taking important steps to make schools more conducive to childhood development and educational outcomes. Democrats in the State House introduced two bills, H.B.s 4368 and 4369, that would address our teacher shortage by putting paraprofessional staff on a pipeline to becoming teachers, in addition to the bipartisan S.B. 0184 that would ensure safe drinking water in schools. And Governor Gretchen Whitmer, which recently announced her education budget which includes more funding for mental health services for students and retention bonuses for teachers to address the chronic teacher shortage. We should be focusing on initiatives like these that provide holistic, inclusive solutions instead of pushing through with a corporate agenda that has been tested to fail under Betsy DeVos's watch.
Rather than listening to the concerns of Michigan families, the corporate-backed proponents of "Let MI Kids Learn" are more interested in protecting Betsy DeVos's reckless agenda. Michiganders have routinely rejected voucher schemes like this one that DeVos is pushing, including during her time as secretary of education under Donald Trump, where she undermined trust in our public education system to great harm.
While ballot initiatives usually go before Michigan voters to decide, the goal of this initiative is for the Republican-led legislature to force it into becoming law without letting voters decide. This irresponsible move to bypass the will of the people goes against the checks and balances of state government and, importantly, what Michigan voters want.
The misguided "Let MI Kids Learn" ballot initiative must be rejected. This scheme will eliminate the chance for all kids to have an opportunity to receive a quality education regardless of race, income, or ZIP code. Parents, students, and educators must take a stand to defend public education and work together to make schools as healthy, nurturing, and full of learning and growth as they can be.
Owen Goslin lives in Cheboygan, where his daughter Alice attends first grade at East Elementary.
Trending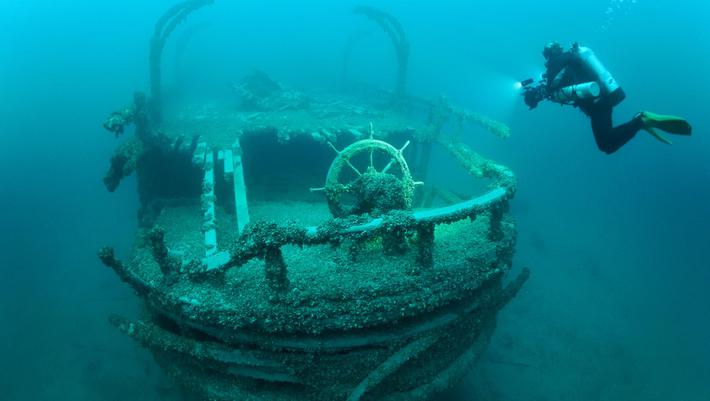 Shipwreck Whiskey: What's Happening with the Westmoreland and its High-Proof Treasures?
Few shipwrecks in the Great Lakes pique the fascination of armchair treasure hunters as much as the Westmoreland, a cargo-...
Read More >>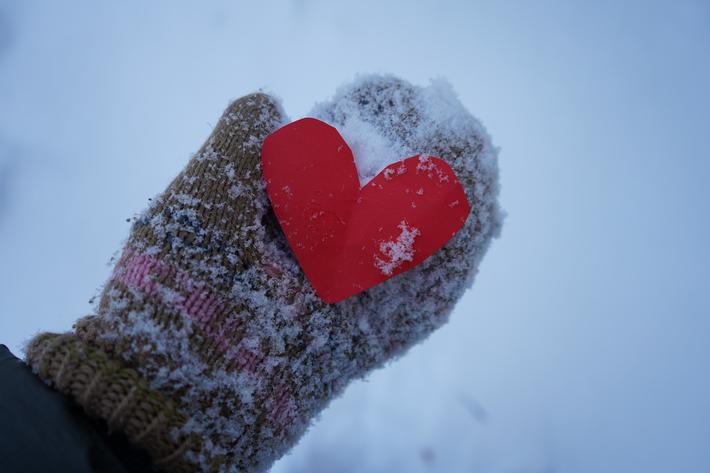 Merry Mittens
The Mitten Real Estate Group of Traverse City is helping make the season bright by kicking off their first Mitten Drive, w...
Read More >>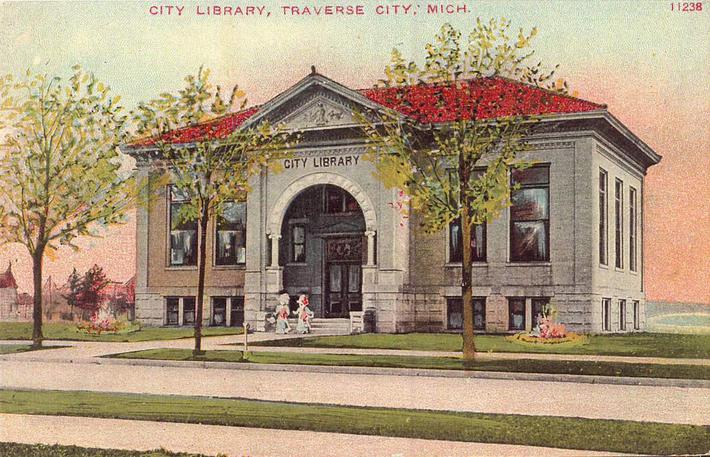 A Literary History of TADL
Next year, the Traverse Area District Library (TADL) will celebrate 155 years of lending books and knowledge in northern M...
Read More >>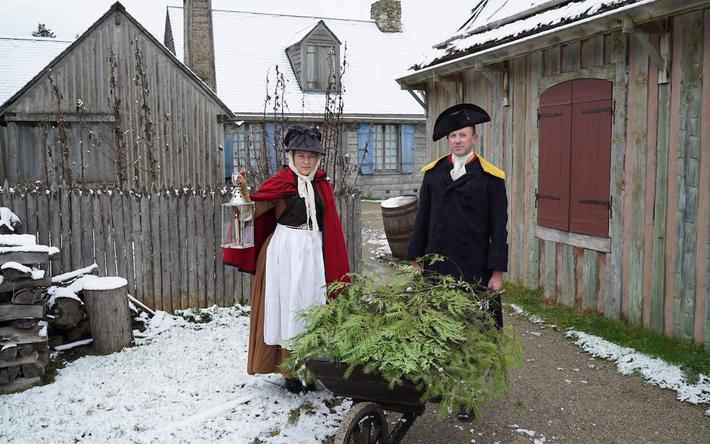 A Colonial Christmas
Christmas is coming to Colonial Michilimackinac in Mackinaw City on Dec. 9. Storytellers will bring to life the stories of...
Read More >>