Three Non-Trump Stories from 2018
Spectator
That was an interesting year, wasn't it? Here are three stories that went under-reported and under-appreciated, and did not involve Donald Trump.
NASA
The United States no longer has a manned space program. Embarrassingly, we have to hitch a ride with the Russians to get to the International Space Station and back. But our space agency, the National Aeronautics and Space Administration (NASA), has not been idle.
In November, we landed an unmanned spacecraft on Mars for the eighth time. Our recent lander, InSight, is functioning fine, looking for clues to the formation of the solar system and water under the surface, and one of our rovers is still wandering around up there. Fourteen satellites now orbit Mars, including six that are still operational, four of ours, one from India, and one from the European Space Agency.
It's quite an accomplishment for all involved. Then there's the Voyager program. Voyager 1 and 2, twins, were launched in 1977 on ambitious missions to explore the rings and moons of Saturn and Jupiter. Their operational lifespan was expected to be about five years. They carried 8-track tapes, state-of-the-art at the time, to store data. (Some of you will have to Google that.)
Now in their 41st year, both are still partially functional — most systems have been shut down to save power — and sending and receiving data from earth. It takes 17 hours for those messages to be delivered, each way, traveling at the speed of light. Voyager 1 is now 13.2 billion miles from earth. Voyager 2 took a detour to get our first good views of both Neptune and Uranus before heading into the unknown, and it is now 11 billion miles from home. By comparison, the sun is only 93 million miles away.
No human-built machines have ever gone farther into space. It's almost incomprehensible.
Bugs
We are in the midst of an ongoing invasion, but these illegal immigrants are of the six- and eight-legged variety.
New York and other parts of New England are seeing their ash and hemlock trees systematically killed by insects from Asia. The people of Poughkeepsie, New York, believes 90 percent of their ash trees are now infected by the emerald ash borer and will have to be cut down before they die and dangerously fall. Another Asian import, the Hemlock Woolley Agelgid is wreaking similar havoc on hemlock trees.
Pennsylvania has been invaded by lanternflies that are sickening vineyards and have started heading south into apple orchards. They arrived from China along with another little bug that is destroying Florida orange crops, the source of 80 percent of our orange products. The same menace has now been found in other states' citrus, including California lemon groves.
There are at least a half-dozen additional destructive bugs that now have a foothold here. Our defenses against these invaders were weakened after 9/11, when our focus turned to terrorists and invasive bugs became a secondary priority. The main culprit is thought to be the ubiquitous wooden pallets used in shipping almost everything. They are supposed to be fumigated, but there is no way even a fraction of a percent of them can be inspected.
Once those invasive insects get here, they have an all-they-can-eat buffet, without fear, having left their natural predators far behind. We do not yet have pesticides or biological solutions specific to the newly arrived trouble.
Estimates of annual damage from the invaders range from $30 billion to $50 billion. That doesn't even include the threat to humans from disease-carrying bugs.
Flint Water
Flint's lead water pipes and connections are methodically being replaced, and tap water there now meets or exceeds federal limits for lead. Thousands of residents continue to use bottled water for drinking, cooking, and cleaning, their trust in government one of many casualties during their water disaster.
Meanwhile, the appointed chief medical officer for the state's Department of Health, Dr. Eden Wells, was planning to leave government with the new year and new administration taking office. Instead, the department created a brand new civil service job called "advisory physician," at nearly $180,000 annually, just for her. The civil service designation will make it difficult for incoming governor Gretchen Whitmer to fire her. And why would Whitmer want to do that?
Maybe because Wells has been bound over for trial on charges of involuntary manslaughter, obstruction of justice, and lying to law enforcement for her involvement, or lack thereof, in a Legionnaire's Disease outbreak that killed 12 people and sickened another 79 during the Flint water crisis. The newly created job is as tainted as Flint's water was.
Let's hope 2019 brings us more NASA-like success stories, fewer creepy bugs, and way, way less creepy political absurdity.
Here's hoping yours is healthy and happy.
Trending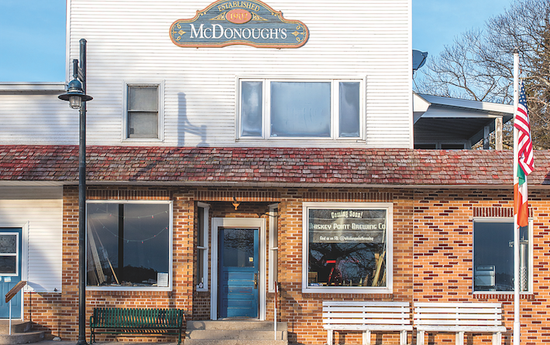 Welcome to Michigan's Most Remote Brewery
After years of planning and honing his beer-making skills, this spring, Patrick McGinnity plans to open Beaver Island&rsqu...
Read More >>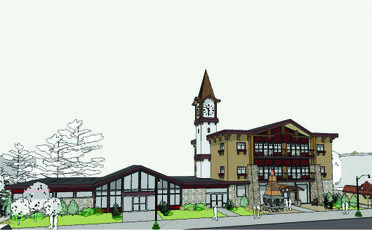 Gaylord: A boomtown Up North
Gaylord native Gary Scott had moved to Indiana, where he and some partners started a business to invest in distressed prop...
Read More >>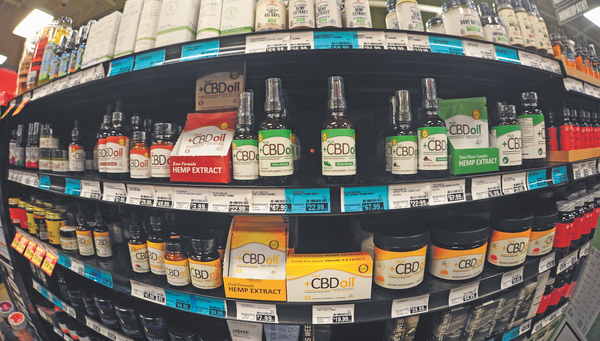 CBD Laws: Dazed and Confused
The sign outside of Family Video in Kalkaska lets drivers know the store has more than just movies. The sign reads: &...
Read More >>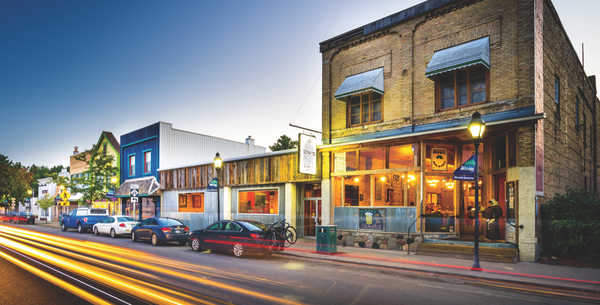 Small Up North Towns on the Rise
Spotlight on Bellaire (pictured)Seems Traverse City isn't the only place in the region making those "Best...
Read More >>
↑