Unions and Pot Farms and Beer, Oh My!
Northern Michigan continues to move in unexpected and mysterious ways.
There is talk, and that's all it is at this point, of Munson Medical Center (MMC) nurses unionizing. They've taken no formal steps to do so and have started no real organizing efforts.
But the nurses are talking. The primary grievance seems to be mandatory, unscheduled double shifts requiring 16 straight work hours. If you've ever spent any time in a hospital you know the secret – doctors might do the fancy stuff, but once they're done it's the nurses keeping you alive. Most of us would prefer our duty nurse not be exhausted while administering meds or regulating gadgetry on which we're depending.
Munson felt the talk was sufficiently serious that they immediately claimed a nurses' union could mean lower wages and fewer benefits, making it one of the very few unions ever to agree to such things.
There is a certain irony here. The rest of Michigan has moved away from organized labor rapidly. There were more than 900,000 Michigan union members just 15 years ago and there are barely 600,000 now.
But Traverse City might be heading the other way. The faculty at Northwestern Michigan College unionized just a couple years ago, claiming they were being systematically excluded from administrative decisions directly impacting them. It's too soon to tell if their efforts will bear fruit over the long haul.
Now MMC nurses are talking. Maybe they'll be the second local group to buck statewide trends welcome being a part of organized labor.
Kingsley has a conundrum of an entirely different sort. An interesting prospective new business wants to move into the village, bringing jobs and considerable tax revenues. They'll build a 100,000 square foot building in which medical marijuana will be grown for provider licensees. TheraCann, an international corporation, will not be a dispensary selling directly to patients.
It's a novel business concept apparently completely adhering to Michigan law (it also gives them a strong foothold should recreational marijuana ever be legalized in the state).
Unfortunately, such an operation does not adhere to federal law, which recognizes no state's medical or recreational marijuana laws. Marijuana is still listed as a Schedule 1 drug right next to heroin, cocaine, meth and other genuinely dangerous substances.
The previous administration chose not to pursue cases involving medicinal or small amounts of marijuana. No one seems to know what the current administration might do and the Kingsley operation, because of its size, would be a good example-maker.
It leaves village officials with difficult choices. The proposal comes from real business people with a legitimate plan and careful compliance with state laws and local ordinances and regulations. They aren't scam artists or the Mexican cartels.
TheraCann will provide local jobs, more than double Kingsley business property valuations and provide big tax revenues, including about $200,000 annually to Kingsley public schools. In fact, they would pay more taxes to the public schools than any other business or taxpayer. The Kingsley Downtown Development Authority has voted to support the proposal, though their input is advisory only.
The feds could solve this predicament by removing marijuana from the Schedule 1 drug list and allowing states to decriminalize without fear of federal intervention.
(And someone should develop a scientifically-based impairment standard for driving under the influence of marijuana. The current standard, in which any amount found in your system is proof of impairment, defies common sense. Marijuana metabolizes slowly and can be detected days or even weeks after use. A law that can turn someone into a felon on the way to prison because they smoked a joint a week ago is absurd.)
Then comes news – this should surprise no one – that beer has become a community saving endeavor in northern Michigan.
Bellaire and others have been revitalized by the microbrewery explosion. In the case of Bellaire, Short's Brewing is beyond the microbrewery production level and keeps expanding, bringing more jobs and more tax revenue. Smaller versions of their success are almost ubiquitous.
It is probably fair to ask how many microbreweries and craft brewers the region can sustain. Traverse City has a craft beer tour that already includes 16 microbreweries and brewpubs. It's a good bet another will announce itself between the time this is written and when you read it.
Michigan has the fifth most breweries in the country but we don't even make the top 10 in annual per capita beer consumption. We might not drink enough to support a microbrewery or brewpub on every corner.
The obvious punchline here is that if we smoke more pot and drink more beer we're going to need more nurses. That's not necessarily true, but if it is, we'd prefer those not on the end of a 16-hour double shift.
Trending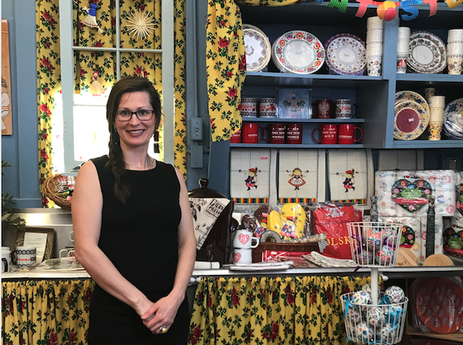 Straight Outta Hamtramck
There it stands, in downtown Cedar: The Polish Art Center. Some paintings of the Old Country probably, maybe some Polish p...
Read More >>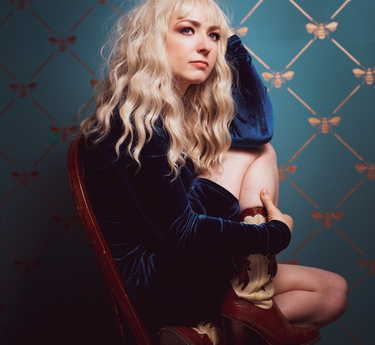 The Queen of Underground Country Returns
The last time Rachel Brooke released a full-length solo album, things looked very different — both in the northern M...
Read More >>
Patience Required
It's going to be a very long election night. Voter fraud will have nothing to do with it. Every state has some form of ea...
Read More >>
The Long Goodbye
Last week, President Trump sowed confusion within his government — and amongst our allies — by tweeting t...
Read More >>
↑