We're on Our Own
Spectator
It's moving that everyday citizens here are doing so much to help the medical community fight COVID-19. People making masks on their home sewing machines, autobody repair shops donating masks, manufacturers using 3-D printers to make parts for face shields, and now, auto manufacturers trying to make ventilators.

It would be downright inspiring if it wasn't so pathetic.

We used to see public service announcements concerning outbreaks of one thing or another in disadvantaged countries. They're always short of basic equipment. The spots might even include a 1-800 number or website we could use to donate to that poor region. Then we'd move along, thankful such a thing could never happen here.

It turns out we're just like them.

Let's start with the obvious: the healthcare professionals on the front lines of this thing have been nothing short of heroic. Their Hippocratic Oath requires they do no harm, but it does not require them to risk their own lives, which is exactly what they're doing. Some are wearing masks for days, despite those masks being designed for a single use and then discarded. Others are making gowns out of garbage bags. Just like frontline soldiers in any war, they are suffering casualties and death.

So, what the hell happened?

The short answer is pretty simple: We outsource most of our medical equipment and supplies so there aren't many domestic manufacturers available to ramp up production.

Of the seven largest ventilator companies in the world by market share, only two manufacture in the United States. One, Becton Dickinson, is a U.S. company whose respiratory care operations were spun-off to a U.K. company called Vyaire in 2018. Its ventilators are manufactured primarily in Palm Springs, California, while the associated consumables are created just over the border in Mexicali, Mexico. Philips is a Dutch company, Hamilton Medical is Swiss, Fisher & Paykel Healthcare operates out of New Zealand, and Draeger is German.

Of the major suppliers, only Medtronic (a company headquartered in Ireland but with most of its operation in the U.S.) and GE Healthcare manufacture here.

So most of our ventilators are imported from European Union countries, and when their virus outbreaks began, there weren't enough machines for them and us, so exports slowed to a trickle.

We import most of the masks, gowns, gloves, face shields, and hand sanitizers from China and are subject to President Trump's 25 percent tariff. China had already reduced some shipments, finding markets elsewhere, and when their outbreak began, they nearly stopped exports altogether, instead focusing on their domestic needs.

The argument can be made that no supply chain could have anticipated the surge of patients now being experienced by hospitals. We tend to forget they were pretty much full with non-virus and injured patients prior to the onset of COVID-19. Some short-term shortages would not be unexpected under the circumstances.

But we ignored warnings about our pandemic preparation for years and sounded the call for help way too late. Our national stockpile was woefully inadequate, and what we did have wasn't timely distributed.

Congress, anxious to do something that appeared to be helping, rushed through a $2 trillion "stimulus" package. It includes a huge tax break for some of the richest 1 percent of Americans, developers who will reap as much as $170 billion in reduced taxes. No, not for you.

It also instructs the federal government to pay for more harbor dredging and requires the FDA to review over-the-counter items like sunscreen. (In what we're told was just a coincidence, that action benefits L'Oreal, which just happens to have operations in Senate Majority Leader Mitch McConnell's home state of Kentucky.) Also, it includes $1.5 billion for every state whether they need it or not, and another tax break for companies willing to pay some of an employee's student loan debt.

What it did not include was restocking and making more robust the national stockpile of medical equipment.

What we've learned from all this is the federal government, at least as currently led, is incapable of handling the early stages of a crisis of this level. They started by denying it existed, downplayed its severity, and then insulted besieged governors who were begging for help. We could not rely on the Feds.

So, every state should now allocate some budget funds for their own stockpile of medical supplies and equipment based on a worst-case scenario. Those supplies with expiration dates should be regularly replaced. Since we don't manufacture the basic supply needs here, states will have to import once the current crisis passes and the products are again readily available.

We now know the states are on their own until the federal government is dragged, kicking and screaming and denying, into the fray.

Governor Whitmer has done an admirable job under terrible circumstances. Her leadership must now include creating our own emergency reserves of medical supplies. This won't be the last pandemic. Every state should assume the federal government will be late again.
Trending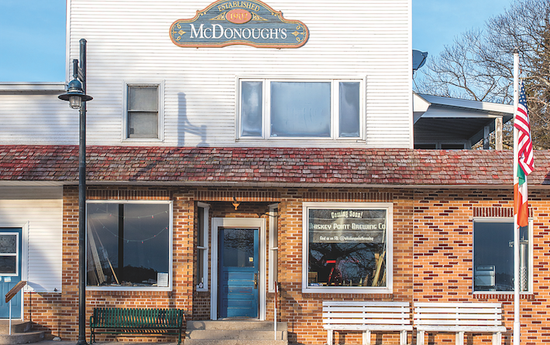 Welcome to Michigan's Most Remote Brewery
After years of planning and honing his beer-making skills, this spring, Patrick McGinnity plans to open Beaver Island&rsqu...
Read More >>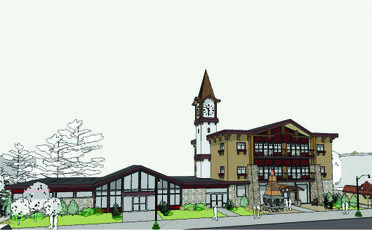 Gaylord: A boomtown Up North
Gaylord native Gary Scott had moved to Indiana, where he and some partners started a business to invest in distressed prop...
Read More >>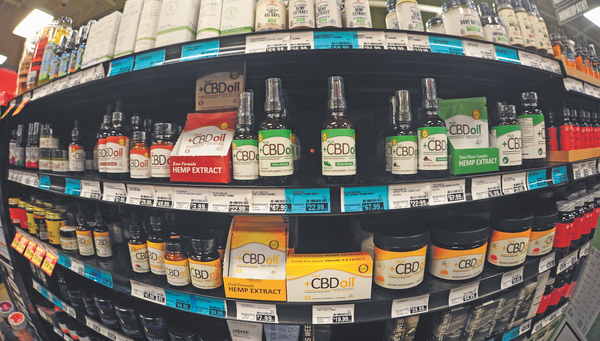 CBD Laws: Dazed and Confused
The sign outside of Family Video in Kalkaska lets drivers know the store has more than just movies. The sign reads: &...
Read More >>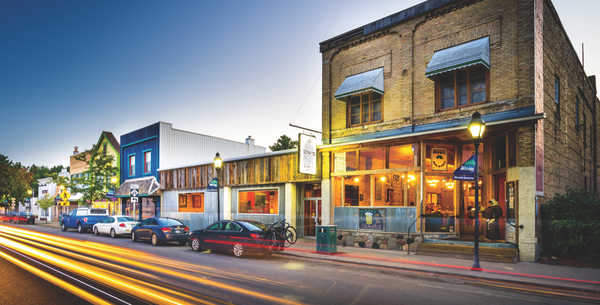 Small Up North Towns on the Rise
Spotlight on Bellaire (pictured)Seems Traverse City isn't the only place in the region making those "Best...
Read More >>
↑