2019 Holiday Gift Guide
A lot of something for everyone.
The Gift of Experience
For your best guy, gal, group of friends, or family
A Crafty Girl's Night Out
Know someone who likes cheesemaking? Knitting? Making acrylic Christmas tree ornaments? String art? Candle-making? It's all here and more. "Here" is Gather in Harbor Springs, the brainchild of photographer Stephanie Baker, who decided she needed some time with others in addition to all the solitary time she spend in front of a computer manipulating photo images. So she offers various classes/workshops/get-togethers, which run the gamut as above. But if you want to gift a special class for yourself and your friends or family, she'll oblige, with birthday classes, bachelorette classes, even just-because-I-want-to-hang-out-with-my-friends-and-make-stuff classes. www.gatherharborsprings.com; gatherharborsprings@gmail.com.
International Artistry
Three Pines Studio in Cross Village offers a variety of workshops for the creative snowbird on your list. A few we're betting she hasn't tried before: Shibori-Indigo, a traditional Japanese form of pleating, folding, twisting, and wrapping using string to resist the dye. Or Batik-Indigo, wax-resist dyeing with environmentally friendly soy wax. Also on the agenda: Woodblock Printing with textile paints on cotton or linen. Cost is $10/day for studio time plus materials fee. Make napkins, T-shirts, table runners, scarves, bandanas, linen towels, etc. Go to www.threepinesstudio.com or call (231) 526-9447.
Family Sleigh Rides
Share the season the way it was meant to be: together, on a horse-drawn sleigh. Tom and Kathy Cyr keep a herd of 10 to 12 majestic Percheron horses at Black Horse Farm outside Empire. An hour-long scenic ride through the wooded hills of the farm (complete with lookouts over Glen Lake and Lake Michigan) is interrupted only by the sound of sleigh bells. Oh, and a stop midway for hot chocolate at the warming house. Adults, $18.50; ages 4–12 $13.50; age 3 and under, no charge. Call (231) 334-4705 (office) or (231) 632-4705 (cell). Visit www.blackhorseLLC.com
A Sustaining Connection
A membership to the community gardening/maker/nature center is ideal for the Benzie area do-it-yourselfer on your list. It includes admittance to a Grow Benzie workshop of his choice, an invitation to the annual Harvest Celebration, monthly newsletters, access to the Stuff Library (tools, appliances, books, seed library), and other events — are you excited yet? Located on M-115 between Frankfort and Benzonia, Grow Benzie hosts a farmers market, sewing studio and fiber shed, incubator kitchen, and community garden, and it provides workshops, after-school programs and fosters access to healthful foods, jobs, life skills, and each other by providing a community place that supports and nurtures these activities. Membership levels run from $1 to $500 or more. www.growbenzie.org.
Home Brew Gear and Know-How
Part microbrewery, part beer supply store, and all fun and foamy, Traverse City's Fresh Coast Beer Works offers a host of beers on tap. Find one you think your beer-hound brother-in-law might like, then get the recipe and all the ingredients he needs on site at sister shop, Brew Homebrew Supply. If he's never home-brewed before, pick up some starter gear and enroll him in one of Ubrew's Brewing 101 classes. Advanced 201 classes are available, too. (231) 943-2016, www.fcbeerworks.com.
A Romantic Sail
Summer's on the way (no, really), and there's no better way to spend it than on the water. But if sticking a boat under the tree isn't in the cards, simply book now for a day or sunset sail aboard Sunshine Charters' Sunshine II next summer in Charlevoix. It's a a Coast Guard-inspected 40-by-24-foot catamaran built for smooth blue-water sailing, and trips are designed so guests can feel like it's their own. You can trim the sails and steer. Cruise the south side of Round Lake while viewing amazing homes and boathouses on the way to Lake Charlevoix. Blow the horn to open the bridge as you pass the "mushroom houses" and travel through the channel into Lake Michigan. Day sails start at $35 per person, sunset cruises at $55. (231) 547-0266, www.sunshinecharters.com.
Tailored World Travel
If the travel bug has bitten you, Tom Rockne can help. A veteran of the industry and veteran traveler himself (he's been to all 50 states and all seven continents), he can help you plan a trip anywhere, though he specializes in two places few average agents do: Kenya and Cuba. While there are some restrictions on the latter in terms of "vacationing," experiential travel there is available, and Rockne knows how to make cultural immersion happen. "You'll have the stories and memories for the rest of your life," he says. (231) 631-0040, www.tomrockne.com
Private Group Curling Class
Give your family or group of pals the gift of getting through winter with a grin. Stormcloud Brewing Company in Frankfort is offering private group curling lessons, starting Jan. 6. The classes are available Monday through Friday noon to 4pm, and Monday, Wednesday, and Friday 5–9pm. Cost is $125 per group with a maximum of eight people; $15 per person for groups larger than eight. Fee includes a 1½ -hour curling session with instruction and equipment. All ages are welcome. Curlers must sign a waiver before their lesson; those under 18 require a parent or guardian to sign. Minimum of one week advance notice required. www.stormcloudbrewing.com.


A Taste of Home
For locals … and friends and family afar

Toe Jam
Toe Jam? Yes. At the quaint store just north of Bear Lake, you'll find Michigan- shaped ice cube trays and cutting boards, books, fishing lures, towels, clothing, and — yes — even Toe Jam. Owner Simone Scarpace has been making her special jams for years, which eventually led to the store's creation. Her daughter is the beekeeper, providing the store with plenty of honey, and they make many different kinds of jellies and jams. But it's the proprietary combination of apples, cherries, peaches and strawberries that put Wee Bee Jammin's Toe Jam on the map, and it remains the store's bestseller.10.5 oz. $8, 5.25 oz. $5. Call 231-510-9500. weebeejammin.com
Crooked Tree Breadworks Bread of the Month Club
Get a fix of artisan breads delivered to your favorite homesick Northerner's doorstep every month. Crooked Tree Breadworks' Bread of the Month Club allows you to choose the membership level (three, six, or 12 months) and whether you'd like one or two loaves to come in each delivery. Each membership includes a hand-stamped bread linen from Three Pines Studio in Cross Village. The perfect gift for someone who tasted a loaf of Pepper Parmesan on a trip to the area, or who grew up eating these tasty loaves and moved away. Price depends on the plan, e.g. one monthly loaf for 12 months is $300; two loaves for three months is $130. Go to wwwwcrookedtreebreadworks.com or call (231) 347-9574.
Art's Tavern Best Damn Jam
Owner Tim Barr has put his name on the package, so he must know what he's doing (or at least his wife, Bonnie, does). Tim Barr's Best Damn Jam (tart cherry, strawberry, simple berry), Tim Barr's Cherry Habanero Jelly (zippy) and Tim Barr's Tavern Mustard will give you a taste of Glen Arbor in the comfort of your own home. But don't try looking online. Art's merchandise is only available in-person — and, you're no kind of local if you don't already know: Art's doesn't take credit cards.
Soup to Go
"We take soup seriously," says Petoskey institution Roast & Toast on its website. Those aren't just words: The restaurant serves over 20,000 bowls of soup each year. Four soups are made daily from 135 signature recipes, the most popular of which are White Chicken Chili, Potato Bleu Cheese, and Chicken Noodle. If you know a soup nut who lives in or visits Petoskey often, gift him or her this truly hot deal: a Roast & Toast insulated travel container (at 17 ounces, they're portioned a little larger than a standard bowl) with a pre-paid soup card for six soups … and a guaranteed-warm belly all winter long. $59. (231) 347-7767, www.roastandtoast.com.
Cousin Jenny's Pasties
What was once a U.P. tradition has long since made its way south, thanks in part to Jerilyn De Boer, who brought her mom's original recipe from the family's Iron Mountain pasty shop in 1979 and used it to launch Cousin Jenny's Cornish Pasties in Traverse City. Today, you can ship seven different varieties of Jenny's gourmet pasties to any hometown-hungry recipient on your list, anywhere in the nation. The pasties are made fresh every morning, partially baked (to seal in their flavor), then frozen and packed in cooler boxes for two-day delivery, so they're ready to bake on arrival. One caveat: You must order in batches of 12 pasties, about 10 days out. $6.95 per 10-ounce pasty; $7.95 per 16-ouncer. (231) 943-1481, cousinjennyspasties.com/shop to order.
For the Man/Woman/Teen Who Has Everything

Bonding Time
Golf is the fastest-growing sport in America — that is, if you're focusing on disc golf. For those who don't already know: Disc golf is played in much the same way as traditional golf, though with Frisbee-like discs and above-ground baskets rather than clubs, dimpled balls, and in-ground holes. There are dozens of disc golf courses in and around northern Michigan's woods and meadows, and the region happens to have its own disc golf headquarters at Tilley's Party Store in Traverse City. Marc Hamlin will be more than happy to set up any beginner with a custom disc golf kit that includes driver, mid-range, and putter discs, a small bag, a mini marker, and insulated water bottle. How much is one of those Callaway drivers again? And what are greens fees running? Consider this a great ticket to getting your gamer teen — and you — outside. (231) 947-5248, www.tilleystc.com.
A Brilliant Subscription
The easiest way to give a gift the recipient is certain to love? Outsource it. Independent bookstore Brilliant Books offers a personalized book subscription service in which every giftee gets a new book delivered each month, chosen by an expert bookseller based on that giftee's personal reading preferences. When you order a gift subscription, the recipient will receive a gift box with bookworm goodies and a reader's preference card to tide him or her over until their first hand-picked selection arrives. Once the store receives the preferences card, the subscription will be assigned to the appropriate book selector — and every selection, every month, is guaranteed. (231) 946-2665, www.brilliant-books.net.
Insta-Distiller
Gifting a spirits lover a bottle of her favorite whiskey is great — if you know her favorite whiskey. But if you don't … ? Gift her the experience of making her own. Mammoth Distilling of Bellaire offers a Whiskey Blending Experience at its Traverse City cocktail lounge, allowing average folks to create their own unique blend of bourbon or rye in a single evening, choosing from the hundreds of aged barrels in Mammoth's rick house. The opportunity happens most every Monday from 6pm to 8pm for just $125 per person. You can book a single spot or arrange for an experience for up to six people. (231) 944-0858, mammothdistilling.com/whiskey-blending/
For the Birds — And Everyone Else
Easy, inexpensive, and applicable to anyone with a window, these Birdie Cottage birdhouses from Grandpa Shorter's are one of the shop's hottest sellers this season. And we can see why. What self-respecting chickadee or nuthatch wouldn't love to partake of this crunchy delight? Four different styles (flavors) are available, each for $14.98. Grandpa Shorter's Gifts has been offering the area unique gifts like these for over 71 years and through three generations of the Shorter family. (231) 347-2603, www.grandpashorters.com
One-of-a-Kind Michigan Rock
Move over, Leland Blue. Take a seat, Frankfort Green. The new kid on the block is here. Veteran jewelry-maker Liz Saile has discovered a new type of stone to craft jewelry from, and Saginaw Sweetstone might be the next big thing. The purply-blue stone is the slag left over from sugar beet processing at the Pioneer Sugar plant in Bay City. Saile believes she's the only person creating jewelry from it. "I looked online for six months and couldn't find anything," she said. Earrings start at $35, pendants at $35, with her mountings added to that. L Saile is located at 8998 S. Kasson St. in Cedar. Call (231) 228-2082.
Trending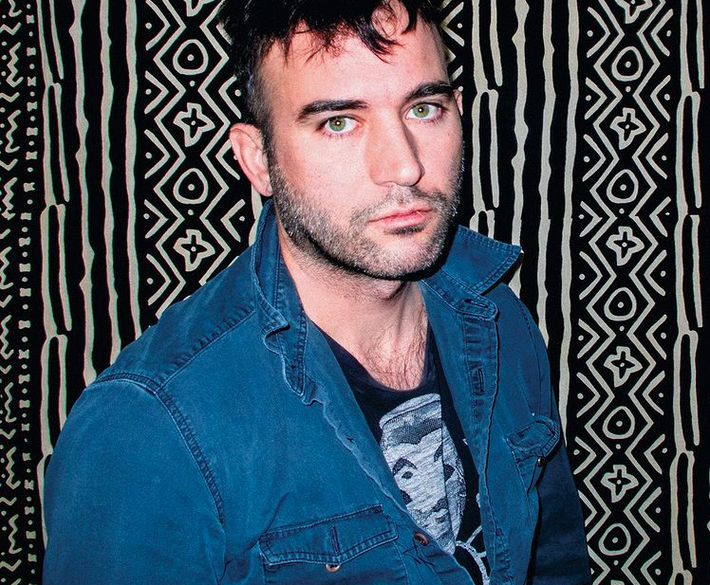 Sufjan is Back
Petoskey-born and raised musician Sufjan Stevens released his eighth studio album, The Ascension, last September, but for ...
Read More >>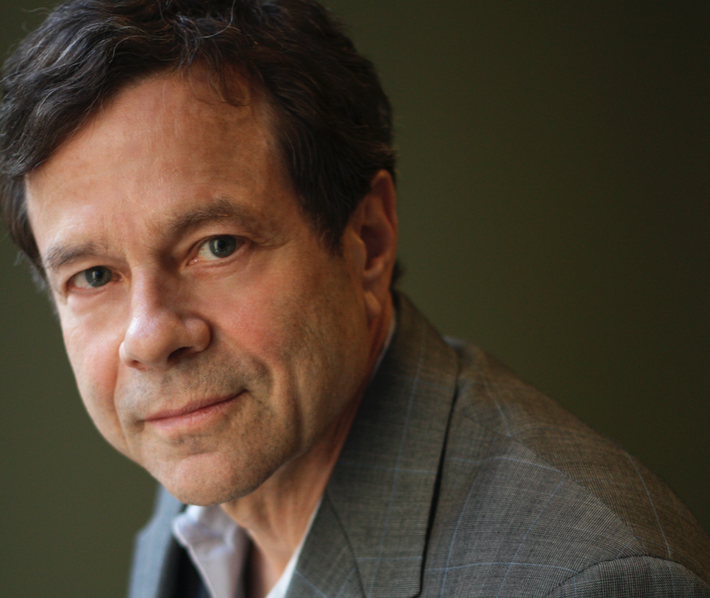 Author Alan Lightman Talks Progress & Patriarchy
Author Alan Lightman isn't the type to take inspiration lightly. "Sometimes I'll come up with an idea,&r...
Read More >>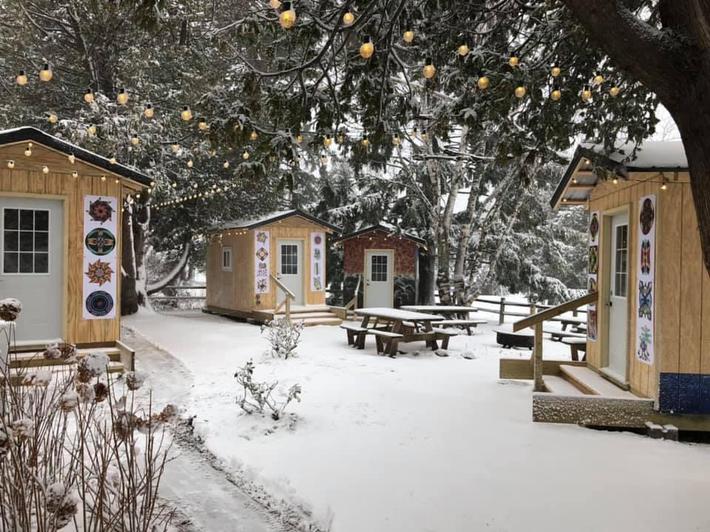 Little Traverse Inn & Gastro Pub
How often, especially in northwest Michigan, do you have the chance to sample both classic English pub fare and an array o...
Read More >>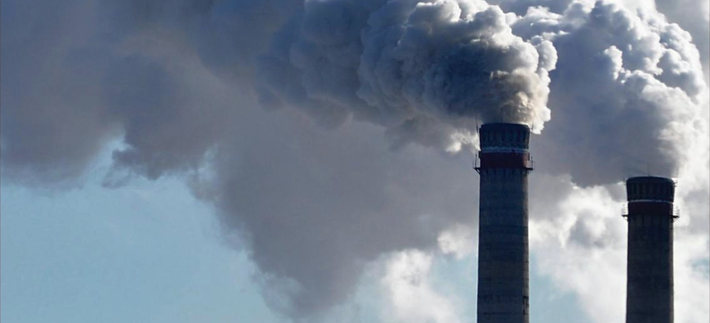 Are Co-Op Customers Subsidizing Dirty Energy?
Michigan environmental groups and clean energy advocates say a deal that Wolverine Power Cooperative entered into a decade...
Read More >>
↑