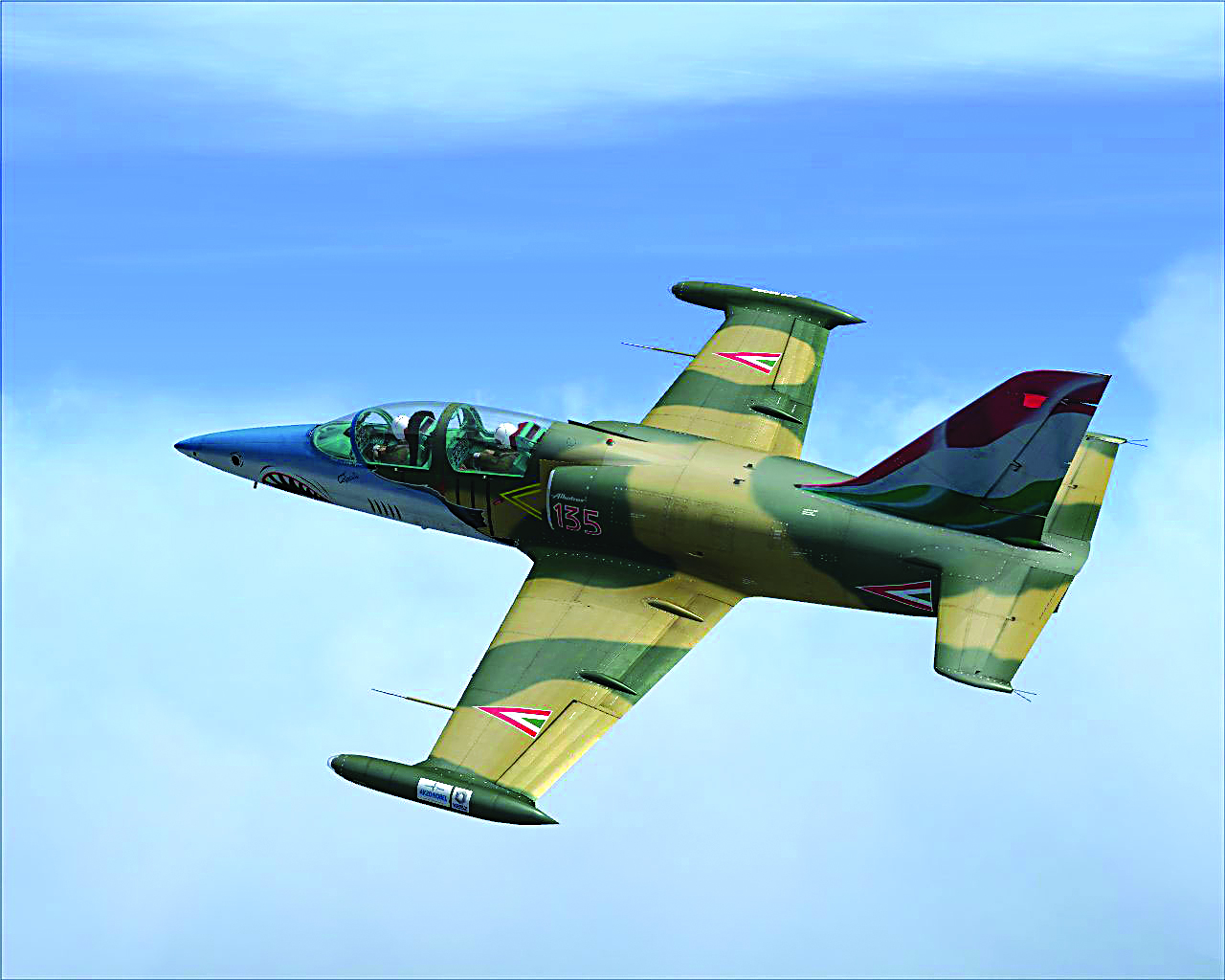 21 years ago, a jet preparing for the Cherry Fest Air Show disappeared.
The unsolved mystery of the lost Albatross.
By Al Parker | June 29, 2019
As thousands of fudge-toting, cherry-loving tourists and locals crane their necks skyward to watch the National Cherry Festival Air Show, few are likely aware of a tragedy and mystery linked to the event 21 years ago.

On July 3, 1998, Don Schaller, of Quincy, Illinois, was piloting a two-seat Aero L-39 Albatross on a practice flight in preparation for the air show. A veteran pilot, the 48-year-old Schaller was familiarizing himself with the event's flight paths and admiring the beauty of northern Michigan.

Don Rodriguez, a flight instructor at Northwestern Michigan College, was riding along in the jet, a military aircraft which was built in Czechoslovakia and used to train Soviet and other eastern European pilots.

"I don't think there would have been anything to keep him from that ride," Rodriguez's wife, Patricia Delonnay, later told reporters.

After taking off from Cherry Capital Airport, Schaller guided the plane north, according to radar. Soon, he had the craft about 27 miles out and was heading back toward Cherry Capital Airport. The last radio transmission came at about 6pm. Flight controllers expected to hear from Schaller again when he was about five miles out.

But that call never came.

The plane disappeared from radar.

About 9 p.m. Coast Guard helicopters were dispatched from Traverse City to begin a search. For the next few days, the copter crews, equipped with night vision goggles, scanned the waters of Lake Michigan. They were accompanied by a Canadian C-130 cargo plane and the Blue Angels' C-130, dubbed "Fat Albert."

A Coast Guard utility boat, along with the planes, repeatedly searched the area between North Manitou and South Fox Islands, but no sign of the Albatross was found. No oil slick, no debris, nothing.

The search area covered some 1,900 square miles. The Michigan State Police even searched into the Upper Peninsula, near Brevort Lake, southwest of St. Ignace.

It was believed that the Albatross was equipped with parachutes and ejection seats, but Coast Guard officials said that the seats may not have been functioning. It's not known if the plane was equipped with a homing device of any type.

At the time, Bob Buttleman was director of NMC's aviation program. About 30 minutes after the Albatross took off, Buttleman took off as a passenger in a MiG-21 on a similar flight. Buttleman told reporters that if Rodriguez had crashed somewhere and was alive, he was the kind of man who would survive. "He was in the Air Force and National Guard," he said.

According to friends and family, Rodriguez loved all aspects of aviation, collecting all types of memorabilia, magazines and even the 1946-J3 Cub plane in which he first soloed. Rodriguez's son, Doug Rodriguez, was 16 years old when soloed in the same aircraft.

But the 57-year-old flight instructor reportedly did have some concerns about flying over open water, because he was unable to swim. While teaching hundreds of NMC students over the years, he managed to log almost 10,000 flight hours, a number than would surpass the record of many commercial pilots. "He touched the lives of a lot of students," Buttleman told reporters.

Ironically, Rodriquez and Delonnay were planning to attend his 40th high school class reunion the night he disappeared. And July 3, 1998 was Schaller's 29th wedding anniversary.

Because of the Independence Day celebration, the story of the missing plane didn't hit the media until July 5. Daily updates on the search were covered in local TV, radio and newspaper reports.

But no sign of the plane or the two men were found. On July 9, the Michigan State Police called off the search.

"We've exhausted every lead we have, every lead that's come in," said MSP Lt. Mark Stewart, commander of the Traverse City post. "We don't have any debris…we don't have any oil slicks. We're not closing our investigation and will continue to accept calls and tips, but we're suspending our search until we receive new information. We now believe the aircraft is located in the waters of northern Lake Michigan."

The Albatross and the MiG-21, also in the air show, were owned by AirUSA, based in Quincy, Illinois. Both planes were used in numerous air shows and military training exercises. The company's president, Don Kirlin, speculated at the time of the incident that a bird strike might have disabled the single engine L-39.

"A large-enough bird ingested in an engine can shut down an engine," Kirlin told reporters a few days after the plane's disappearance.

Schaller's widow, Christine Schaller, echoed that view, noting that the Air Force Thunderbirds had lost two engines to water fowl that year. "It could be the plane had taken on a bird in an upward climb," she told reporters in Illinois.

The loss of the engine or an electrical shutdown would have prevented any radio contact.

Searches were held over water and air and no wreckage of the plane has ever turned up. Witness reports indicated that a man heard a plane going overhead, then a large explosion, which he described as being like fireworks, but he never saw a plane.

Over the past two decades, there have been other fruitless searches. Later in 1998, an underwater search using side-scan sonar was conducted and a 30-foot long object was found. Searchers thought it might be the plane, but it was later confirmed to be a rock formation.

In 2008, another sonar search was conducted and found what could be a plane at a depth of more than 450 feet. It was near a boat that sank in the 1950s. Divers were sent down to confirm the identity of the boat and the possible plane. But the dive could not be completed due to the extreme depth.

Fifteen years after the disappearance of her husband and high school sweetheart, Christine Schaller told reporters that she consoles herself knowing that her husband died "doing what he loved." She believes the plane will eventually be found and at least part of the mystery will be solved. "They try to register all those things that go down in the lake," she said.

A Popular Warbird
While newer versions are replacing older L-39s in service, thousands of Albatross remain in active service as trainers, and many are finding new homes with private warbird owners all over the world. The trend is particularly evident in the United States, where their $200,000–$300,000 price puts them in range of moderately wealthy pilots looking for a fast, agile personal jet. According to the FAA, there were 255 L-39s registered in the U.S. in 2012, the latest year that data was available.
Trending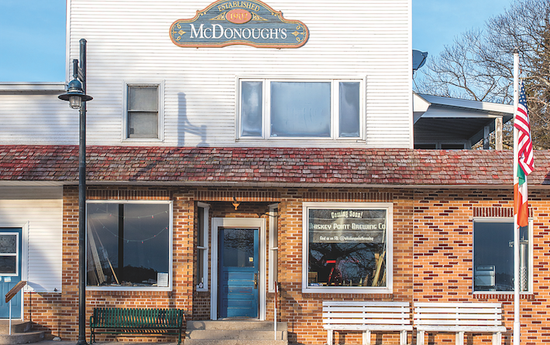 Welcome to Michigan's Most Remote Brewery
After years of planning and honing his beer-making skills, this spring, Patrick McGinnity plans to open Beaver Island&rsqu...
Read More >>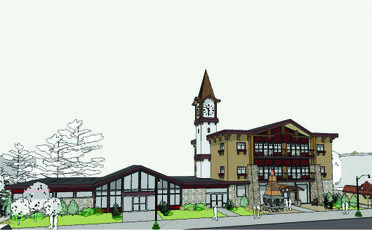 Gaylord: A boomtown Up North
Gaylord native Gary Scott had moved to Indiana, where he and some partners started a business to invest in distressed prop...
Read More >>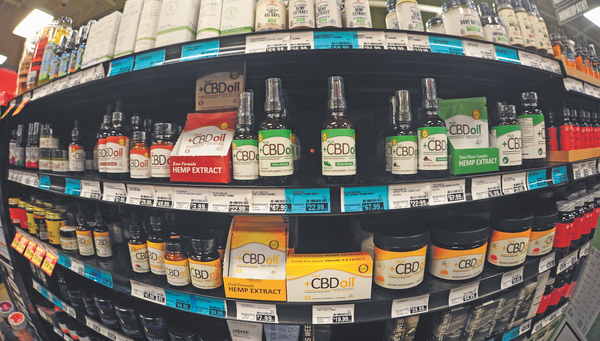 CBD Laws: Dazed and Confused
The sign outside of Family Video in Kalkaska lets drivers know the store has more than just movies. The sign reads: &...
Read More >>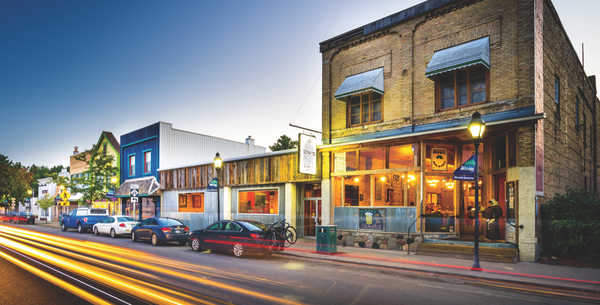 Small Up North Towns on the Rise
Spotlight on Bellaire (pictured)Seems Traverse City isn't the only place in the region making those "Best...
Read More >>
↑