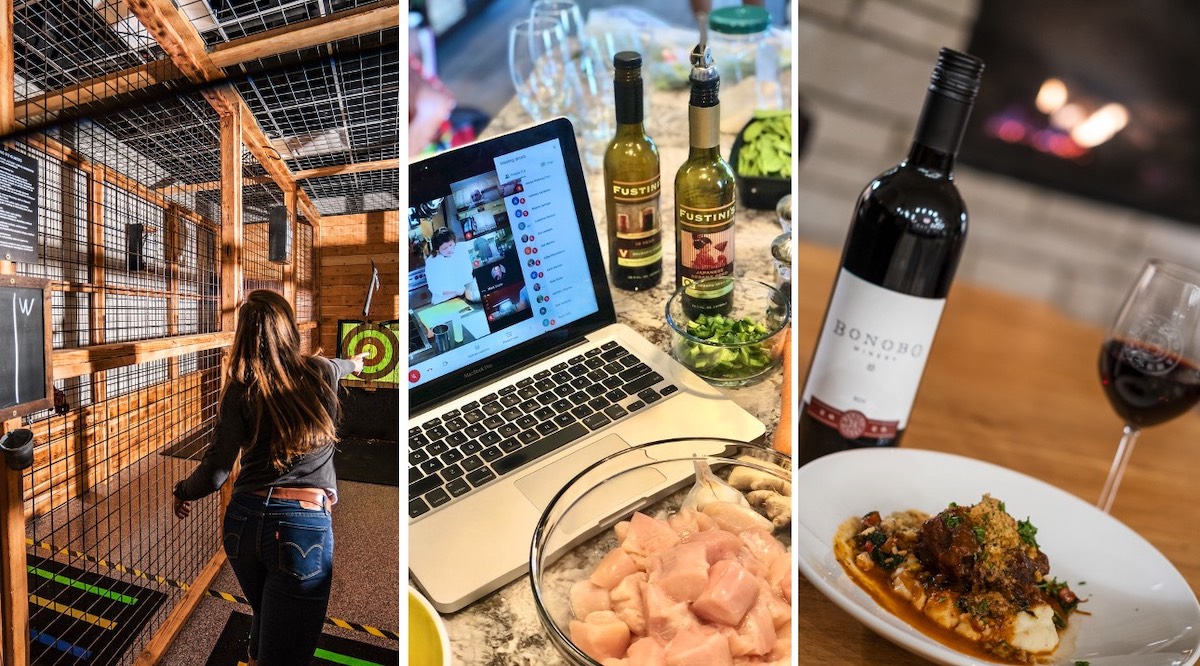 3 Ways to Celebrate Galentine's Day
Get the girls together...we're going out!
Ah, Galentine's Day. The time of year when we make plans with our gal pals for relaxation, entertainment, and the swapping of stories. The holiday was coined by the indomitable Leslie Knope, Amy Poehler's character on Parks and Recreation, as a way to celebrate female friendships. Observed on Feb. 13—or any time in the days pre- and post-Valentine's Day—Galentine's Day can be as meaningful as the day that follows, so here are a few ways to make the most of your celebration.
The Den at Grand Traverse Resort and Spa
Sometimes, girls just wanna have fun, and The Den lets you do just that. The entertainment suite tucked inside NoMi's tallest building has plenty of options for fun and competition to get your group of friends laughing…and maybe even breaking a sweat.
Axe throwing is a huge draw, as it's one of the few spots Up North offering the lumberjack-ian pastime. After learning the basics from a trained pro, work those shoulder muscles, let go of a little stress, and see who has the best bull's-eye skills. (P.S. Be sure to wear closed-toe shoes and confirm everyone in your party is 18+.)
Consider the escape room if your group enjoys a little mystery and some teamwork. Will you all make it out on time? (There's a true test of friendship!) You'll also find virtual reality games, mini-bowling, and air hockey, plus a full arcade of games.
Why we like this for Galentine's Day: This is perfect for a bigger group of folks who want to mingle and reconnect through fun activities. You're also onsite at Grand Traverse Resort and Spa, which means you can parlay your afternoon of fun into spa appointments, dinner at Aerie Restaurant & Lounge, or a post-game hang at the hotel bar.
For more details, head to grandtraverseresort.com/play/the-den. The escape room ($20/person for groups of up to eight), bowling lanes ($45/hour for groups of up to six), and axe throwing ($75/hour for groups of up to four) can all be booked online.
Fustini's Virtual Cooking Class
For our low-key ladies who prefer to stay in with a group of friends, we suggest trying a virtual cooking class a la Fustini's. Fustini's is best known for their oils and vinegar, but they also offer classes where you'll learn to make Italian, Greek, or Asian-inspired dishes.
Here is how it works: 10 days before your class begins, you will receive instructions (a pre-packet), including a shopping list. Fustini's recommends prepping some of the food ahead of time to keep up with the speed of the roughly 90-minute class. But don't be afraid to show up hungry. Part of the class includes making an appetizer while you wait for the main course to cook. Once you fire up the class on your laptop or large monitor screen, you will start to cook, and the chef can give you feedback and suggestions.
Why we like this for Galentine's Day: This activity combines trying something new with our closest friends but remains a laid-back experience. Cooking from home is one of the biggest reasons many guests keep trying new classes. Director of Marketing Denise Walburg says, "There's no pressure. This is to have fun. You are in your own kitchen on mute, so you can have music blasting and talk while cooking together. It's a lot of fun."
Another crowd favorite? The class can cater to your friends' dietary restrictions, leaving everyone feeling included and appreciated. So ask Alexa to put on a playlist that corresponds with your culinary theme for the ultimate pre and post-dinner experience, and hand out bonus points for cooking with wine.
To sign up, either head to one of their NoMi locations or pick your class of choice online at fustinis.com. While there is not a Feb. 13 class, you can choose from options on Feb. 9, 10, 16, or 17. Classes are $39 per group (if you're all in the same house) plus the cost of your ingredients.
Bonobo Winery Tour & Tasting
Speaking of wine, why not head out for a happy hour experience with the gals? Picture this: Everyone is handed a glass of sparkling upon arrival, and all at once, all eyes turn toward West Bay's views. You can get a wine tasting at dozens of amazing wineries, but few offer a guided tour of their facilities. Not only will you get to sample Bonobo's wines, but you'll get to see how the magic is made. Ask about their sustainable and organic practices, learn about the seven types of grapes that grow on the estate, and chat about their local farming partners. You'll finish the 30- to 60-minute tour with a glass of wine in a souvenir glass.
Want to add some food to the mix? Level up with reservations for Bonobo's Food + Wine Pairing, which pairs three wines with three seasonal small plates. (Oh, and another souvenir glass, so now you've got a set.)
If a friend has gone to Bonobo recently, never fear. The wine tasting menu generally changes every month, but it changes each week in February!
Why we like this for Galentine's Day: Here you have a palate-pleasing experience that offers stress-free decision-making, including unique food options and wine pairings. So sit back, relax, and let the wine and the talk flow.
Jill Terralavoro, winery director, says this about Bonobo: "We really try to focus on the experience here at Bonobo. Everyone can say they have the best wine, the best view, the best anything. We want to provide an amazing experience to everyone who comes here."
Book your tasting ahead of time—reservations fill up fast! You can reserve online at bonobowinery.com or email info@bonobowinery.com for more information. A standard guided tasting is $20/person; the winery tour is $40/person; and the food pairing tasting is $60/person.
Trending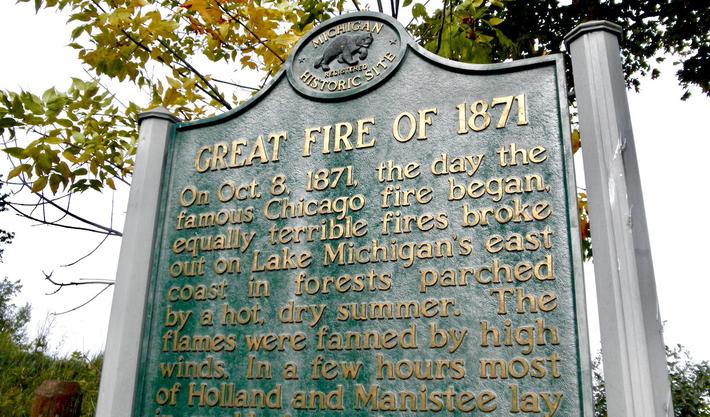 Histories and Mysteries: The Great Michigan Fire
Every schoolchild knows the tale of how Mrs. O'Leary's cow (supposedly) kicked over a lantern in a Chicago bar...
Read More >>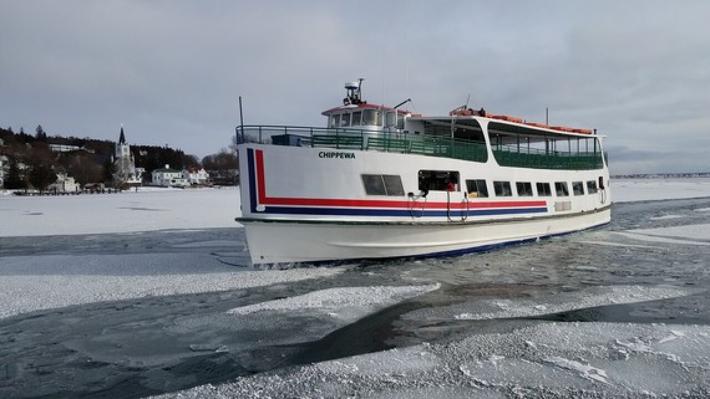 Electric Ferry Service
Mackinac Island ferries cruise back and forth across the Straits dozens of times per day in the high season, carrying as m...
Read More >>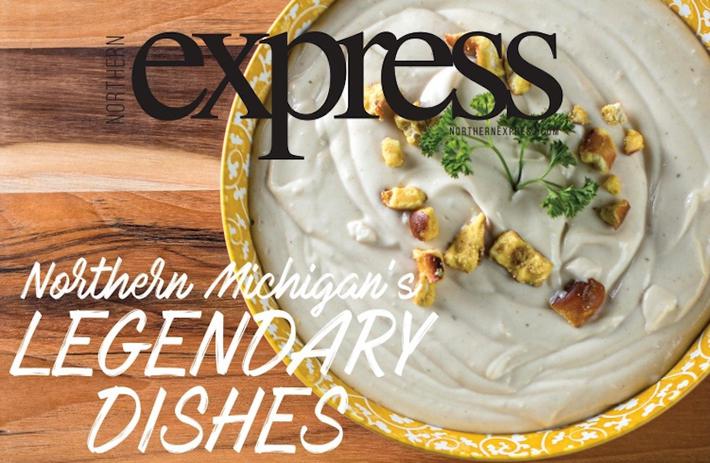 What's Your Favorite Meal in NoMi?
Northern Express is gearing up for our Spring Restaurant Guide, and that means it's time to feature five more amazin...
Read More >>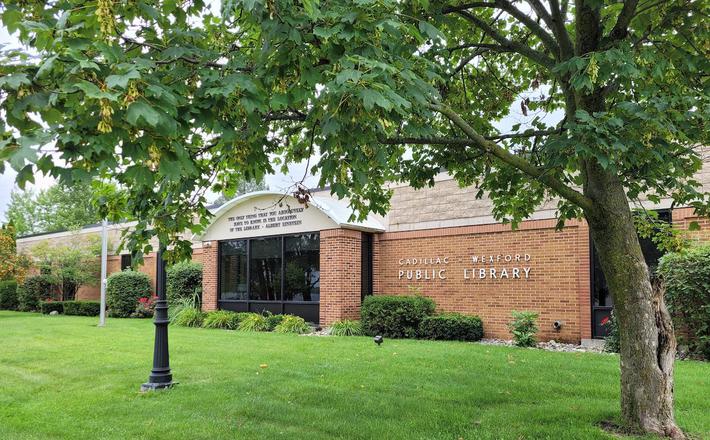 An Indiana Jones Adventure
It's our Histories & Mysteries issue, and what could bring those two things together more perfectly than an Indi...
Read More >>