5 Gifts for Adventurers
The River's Loop Trips
Gift a novice adventurer a summer excursion that goes by both tires and water. The River in Traverse City offer three loops that include the TART trail and the beautiful Boardman river: The YMCA trip features a 1-hour bike ride and 3-hour float; the Hull Park trip is a 30-minute bike ride and 2-hour float; and the Sabin Dam trip is a 30-minute bike ride and 3.5-hour float (a favorite for those dog days of August). The TART is paved and flat, and the Boardman is a scenic but easy-flowing river, so consider gifting this one to folks of all ages and skill levels. Prices vary depending on trip/gear rental. For more information call (231) 883-1413 or visit therivertc.com.
Shaggy's Skis
If there's any specific winter sport that could be thought of as the unofficial sport of northern Michigan, it's got to be skiing. So what better way to be part of the in-crowd than with skis made right here by local craftsmen? American-made and pure Michigan (they pride themselves on no outsourcing), Shaggy's skis are made from rough mill lumber and processed all the way through to finished skis right in Boyne Country. Your giftee will be thrilled with any of Shaggy's sleekly designed and beautifully crafted skis; if you want to impress even more, try one of the quirky, uber-artistic limited edition models. Starting at $599; Shaggy's North Country Skis, 444 Boyne Ave., Boyne City (231) 459-4323 or skishaggys.com.
Guided Fly Fishing
If you've got a fisherman or fisherwoman on your gift list, one of the best presents you can pass along is one of these guided fly fishing trips by The Northern Angler. Alongside guides who are as patient with beginners as they are adept at elevating experts, your giftee will enjoy a daring day out on the water in search of the perfect catch. Both half-day and full-day trips are available, with gear and flies supplied, as well as snacks, refreshments, and (for the full-day trips) a hearty prepared right along the water's edge. Prices start at $275 for a half-day trip, $395 for a full day trip. For more information call (231) 933-4730 or visit thenorthernangler.com.

LiT Cooler
No matter if it's wild or mild, all adventures require snacks and beverages. But sometimes, the average cooler just won't do. Enter the LiT Cooler, an illuminating take on cooler design that lives up to its name. Each LiT features a tough exterior with solid latches that are ready to stand up to whatever you throw at it (or throw it at); inside, you'll find removable "ice legs," your choice of interior white or blue lights so you can see inside in any conditions, and a logo-plate lid insert that allows the light to shine through. It's literally cool. LiT Coolers start at $254.99; available at Jay's Sporting Goods, 1151 S. Otsego Ave., Gaylord (989) 705-1339 or jayssportinggoods.com.

Fat Tire Cycling
If you've got a cyclist friend who's looking for a new challenge, or a kid with some cabin fever, gift them a test-drive on a fat tire bike. You can buy anything from several hours to a week on one of North Country's fat tire bike rentals. Your giftee will be amazed at how a fat tire bike will take them across some previously inaccessible terrain, through all kinds of weather, and with an increased (and bouncy!) comfort level. Did we say gift of experience? We meant gift of fun! Fat tire bike rentals start at $35 for four hours, or $170 for one week. Available at North Country Cycle Sport, 126 Water St., Boyne City (231) 582-4632 or northcountrycyclesport.com.
Trending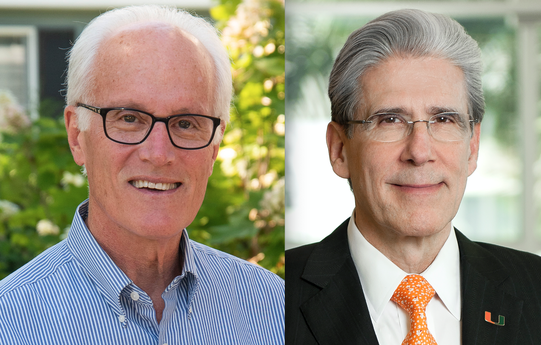 Listen In: Two Global Health Experts — one in TC — to Talk Pandemic
This week, the Traverse City International Affairs Forum at Northwestern Michigan College opens its 27th season ...
Read More >>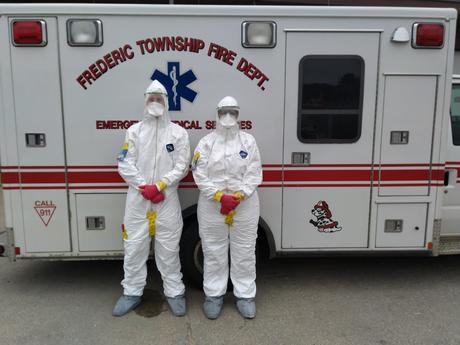 What First Robotics Teams Did on Their Summer Break
When the coronavirus pandemic first hit, masks, face shields, and other personal protection equipment, aka PPE, were hard ...
Read More >>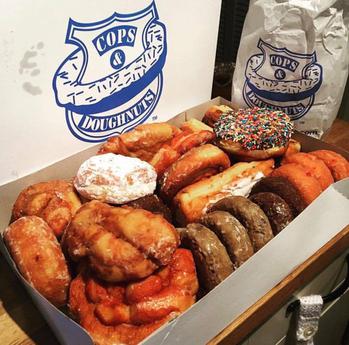 Gaylord's Cops & Doughnuts
There's a cop shop in Gaylord where the phrase "D.W.I." has nothing to do with adult beverages or erratic driv...
Read More >>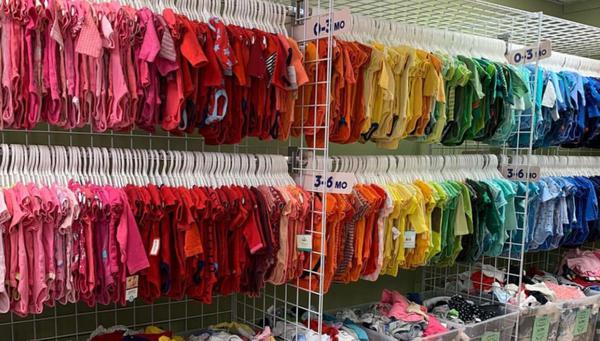 Resale is the New Black
It's a common tradition at this time of year: parents flocking to clothing stores in the last weeks of summer to get...
Read More >>
↑