5 Seconds Bare Their "Teeth"
Modern Rock
5 Seconds of Summer just dropped a new single that's getting some solid traction — or perhaps we should say bite— on the charts. The band's "Teeth," featuring Tom Morello (Rage Against the Machine/Audioslave), turnS 5 Seconds toward a more rock/industrial sound and was co-written by industry hitmaker Ryan Tedder. "Teeth" also arrived with an, er … interesting music video, and an appearance on James Corden's late night talk show, on which the band and Corden played a game called Tattoo Roulette …
Vintage rockers The Who are set to release a new album, simply called WHO, this fall on Polydor Records. The set, recorded in London and Los Angeles this past spring and summer, with co-production duties handled by Pete Townshend and D. Sardy, will be their first in a whopping 13 years. WHO is currently being previewed live and on streaming outlets via the single "Ball and Chain." The tracklist also includes "Detour," "I'll Be Back," "Break the News," and "Rockin' in Rage." WHO will be in outlets on Nov. 22 …

Charli XCXi s back with her new album, Charli, a mix of up-tempo club tracks with some unusually introspective lyrics hidden amidst the thumping beats. Charli brought in a wide range of fellow performers to work with her on the set, including singer-songwriters Clairo and Yaeji, French popsters Christine and The Queens, Estonian rapper Tommy Cash, and New Orleans hip-hop/bounce diva Big Freedia. The entire thing is overseen by Charli's longtime producer, A.G. Cook, who adds unusual effects and quirky arrangements to the tracks while keeping them within the electronic-EDM realm. Charli is in outlets now and will be supported by extensive tour dates into next year …
Wilco is prepping to release its 11th studio album later this year, with a title drawn directly from Beethoven's Ninth Symphony: the band's Ode to Joy is a set of "big folk songs," according to singer Jeff Tweedy, in an effort to throw out some joy in the face of the world's current cultural and political struggles. Included on the album will be tracks "Before Us," "Quiet Amplifier," "Citizens," and "Love is Everywhere (Beware)." You'll be able to pick up your own copy Oct. 4 via dBpm Records …

LINK OF THE WEEK
Just in time for fall is Alessia Cara's appropriately named new track, "October," from her upcoming EP, The Summer. Produced by Jon Levine and Midi Jones and co-written by Cara and Levin, the tune sings of summer's end; take a listen at https://youtu.be/OaTXExi1-HU …

THE BUZZ
Noodle-dancing fans will enjoy the Dark Star Orchestra's Oct. 3 performance at The Intersection in Grand Rapids …

Stereolab will be in concert Oct. 3 at the Royal Oak Music Theater …

Chainsmokers and the aforementioned 5 Seconds of Summer will hit the big stage Oct. 3 at Little Caesars Arena in Detroit …
You'll get another double bill at GR venue The Pyramid Scheme when Enter Shikari and Can't Swim play there on Oct. 5 … and that's the buzz for this week's Modern Rock.
Comments, questions, rants, raves, suggestions on this column? Send 'em to Kristi at modernrocker@gmail.com.
Trending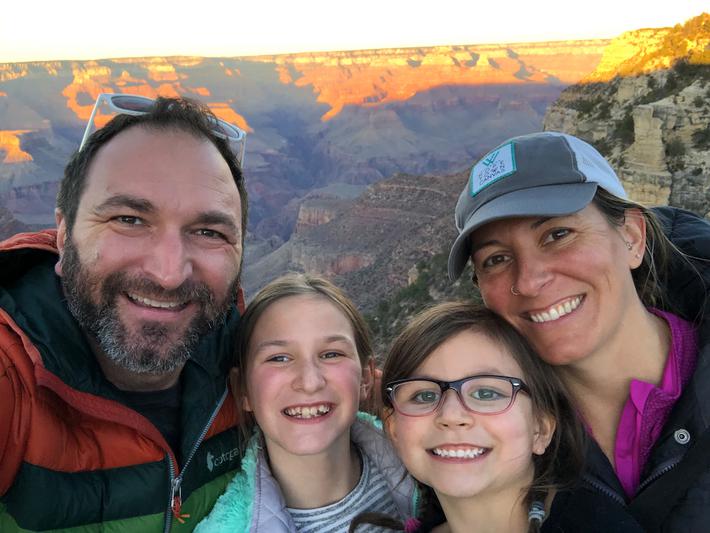 A Nine-month Family Vacation
Long before the pandemic, Joe and Christina Sanok had a plan. A dream, really: They wanted to take off with their kids and...
Read More >>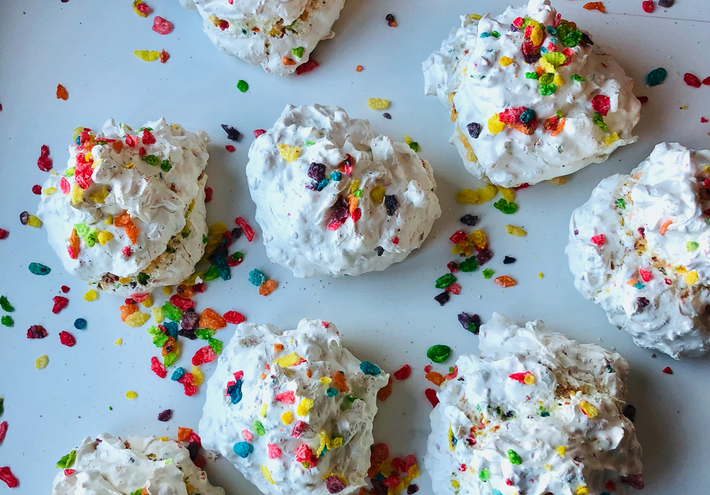 7 Batches Made in Heaven
Let's be honest: Picking the best cookies in northern Michigan is an impossible task. There are so many "right...
Read More >>
Respecting the River
Forever, the Grand Traverse Band of Ottawa and Chippewa Indians (GTB) has regarded the water — and the Boardman/Otta...
Read More >>
Not a Clue
Surely politicians wouldn't be so clueless that they'd lie about COVID-19 deaths or take a vacation during a statewide eme...
Read More >>
↑