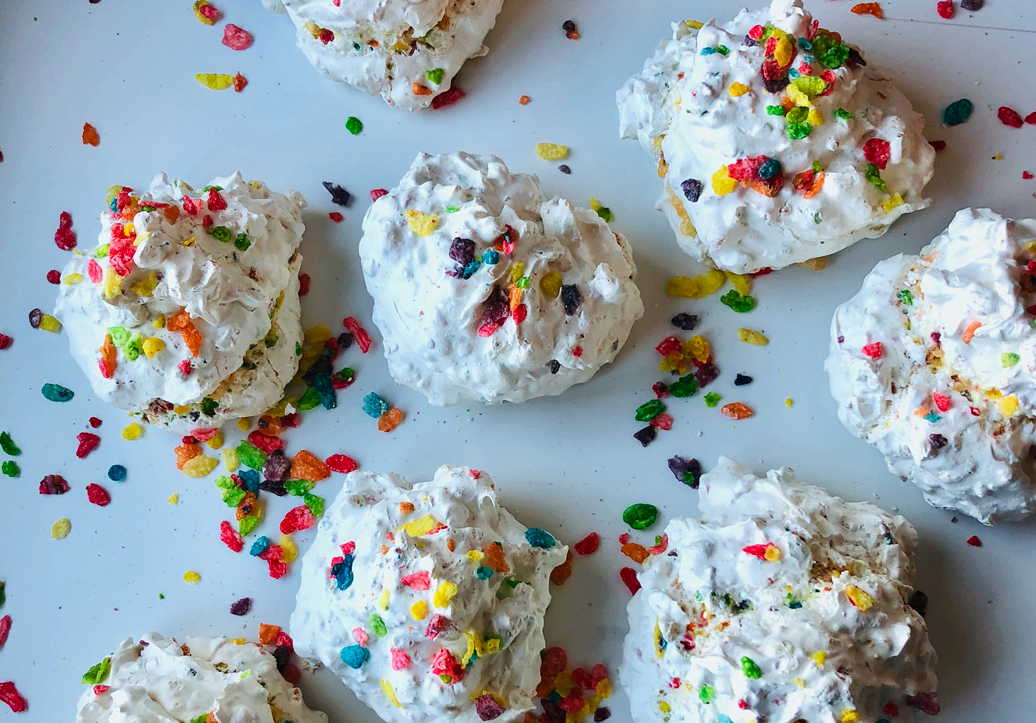 7 Batches Made in Heaven
A must-munch list for cookie lovers and their kiddos
Let's be honest: Picking the best cookies in northern Michigan is an impossible task. There are so many "right" ways to do a cookie: crispy or gooey; classic or creative; massive or bite-sized; lightweight and refreshing, or rich and decadent.
Of course, the impossibility of the task wasn't enough to dissuade us from giving it a try. We boldly and bravely traversed the region in an effort to uncover some of the most unforgettable cookies Up North and, while our collective blood sugar levels might never again be the same, we feel that this was a humanitarian mission worth taking.

Of the two-dozen-plus cookies we taste-tested over the course of months, we narrowed the field down to seven sensational confections guaranteed to sate even the most particular cookie monster's cravings. So set aside that tired ol' Oreo, grab an ice cold glass of milk, and treat yourself to the kind of to-do list you'll want to sink your teeth info.
The Chocolate Chip Enthusiast's Essential Cookie: Tom's Mom's Cookies
There's a reason the chocolate chip cookie is the preeminent cookie in the United States and around the world. It's hard to go wrong with the combination of cookie batter and chocolate chips — preferably lots of chocolate chips. As such, there are many, many outstanding chocolate chip cookies to be found throughout northern Michigan, from sweet shops to restaurants and beyond.
If we had to choose a "best" chocolate chip cookie in the region, though, we'd have to give the title to Tom's Mom's Cookies in Harbor Springs. The shop's original chocolate chunk cookies are just about the cosmic ideal of what a chocolate cookie should be – thanks in particular to the absolutely massive chunks of hand-cut chocolate that Tom's Mom's Cookies mix into each batch. Best of all, much of the Tom's Mom's menu is based on the rubric of this cookie, which means you can enjoy those same huge bits of decadent chocolate in peanut butter or oatmeal cookies, paired with other ingredients like dried cherries or caramel and pretzel, or with dark chocolate swapped out for white.
The Coconut Lover's Delight: Poppycocks
What makes a perfect coconut macaroon so delightful? Some might say lightweight and delicate but for the truly coconut-obsessed [raising hand here], Poppycocks' hefty palm-sized disc of densely packed coconut seems so fresh and flavorfully coconutty — rather than simply sugary — it seems it might well have fallen directly off a coconut tree. This well-made macaroon is a crispy, coconut-y treat perfect for pairing with that mid-afternoon mug of coffee or tea that helps you make it to the end of the work day. If you happen to work in downtown Traverse City, there's no better place to go than Poppycocks for that kind of afternoon pick-me-up.
The chocolate-dipped macaroon from Poppycocks is such a satisfying balance of the tropical sweetness of the coconut and the decadent depth of the chocolate, all baked to a perfectly calibrated crunch. Our advice? Grab two: one for now, and one for later.
The Guilt-free Cookie: Third Coast Bakery
It's hard to feel guilty about anything when you're taking a bite of an out-of-this-world cookie. Occasionally, the guilt comes later — for breaking the rules of your diet, perhaps, or for simply eating yourself to a tummy ache. If you find yourself in this situation often, or if you have food sensitivities that make it difficult for you to enjoy most cookies, take a swing by Third Coast Bakery in Traverse City.
The mission and calling card at Third Coast is "to provide incredibly delicious treats for everyone, regardless of food sensitivities, without worry, guilt, or shame." The bakery whips up twists on classic cookie recipes that are gluten-free, dairy-free, soy-free, egg-free, GMO-free, and vegan. Third Coast's most impressive feat, though, might be taking the misconceptions around diet-friendly cookies – namely, that they aren't as delicious or satisfying as their not-as-good-for-you counterparts – and thoroughly disproving them.
Our pick from Third Coast is also the bakery's top seller: the Lil' Miss Ginger Snappy Pants, a generously sized, chewy gingersnap cookie bursting with flavors of molasses and spice and topped with candied ginger. Something about them tastes instantly nostalgic, like a memory of baking cookies at grandma's house, distilled down into a single bite.
The "Try Everything She Makes" award: Slabtown Cookie Co.
You frankly can't go wrong with anything from Slabtown Cookie Co., one of the most creative cookie "shops" you'll ever find. (We put "shop" in quotes because Slabtown Cookie Co. is actually Traverse City resident Katie Otterman's home kitchen operation, with cookies sold from the cookie stand set up in her Slabtown neighborhood front yard.) There are classic standards ("The Chunk," Slabtown's twist on the usual chocolate chunk cookie), and a few decadent brownie recipes we'd absolutely be highlighting if this article was about the Best Brownies of the North.
More often, though, Otterman blazes her own thoroughly unique trail. You never know which cookies are going to be available from day to day — Otterman posts the day's "goods" on her Instagram page, @slabtowncookies — and those recipes can sometimes be pretty out there. The more recent day we stopped by the Slabtown cookie stand, the haul included the Big Deborah (a Little Debbie Oatmeal Cream Pie dipped in white and dark chocolate), the Snowbird (a toasted coconut macaroon dipped in chocolate), a S'more Brownie (a brownie topped with marshmallows and Golden Grahams cereal and drizzled with melted dark chocolate), and the Road Tripper (a caramel/peanut butter cookie bar made with pretzel cheddar Combos).
Other Slabtown Cookie favorites include the Summer Magic (a "magically delicious" cookie made with white chocolate chips and Lucky Charms marshmallows) or the Euchre Night (an evening with your card buddies in cookie form: a peanut butter chocolate cookie, dipped in chocolate, and topped with crushed pretzels and Great Lakes potato chips).
Trust us: Everything that sounds delicious is delicious, and everything that sounds bizarre is also delicious.
The Prettiest to Present: Ruthann's Gourmet Bakery
Around the holidays, most of us are probably just proud if our friends and family can discern that our Christmas sugar cookies are supposed to look like Santas. Ruthann's Gourmet Bakery in Bellaire is in another class entirely, crafting beautifully frosted sugar cookies that Chef Ruthann rightfully markets as "cookie art."
From cookies with photos printed right on the icing to meticulously frosted designs that will liven up any birthday party or holiday gathering, the cookies from Ruthann's Gourmet Bakery can be poignant, whimsical, or just plain gorgeous. The biggest problem? You might feel a teensy bit guilty about eating something so beautiful. Fortunately, the cookies taste as good as they look, so your guilt will probably be short-lived.
The Best Cookie Sandwich: Common Good Bakery
What's better than a really good cookie? How about two really good cookies, stacked in sandwich format with some form of equally delicious filling? You'll find two terrific examples of the form at Traverse City's Common Good Bakery.
First up is the peanut butter chocolate ganache sandwich cookie, a pair of peanut butter cookies with a thick, rich chocolate filling holding them together. Alternatively, trade the peanut butter cookies for sugar cookies, and the chocolate ganache filling for a fruity, refreshing raspberry-orange buttercream filling. Both options bring scrumptious collisions of flavors and textures, all packed into small, cute-looking photos that are great for birthday parties or other finger-food occasions.
The Cherry Capital Cookie: Cherry Republic
We couldn't make a list of iconic northern Michigan cookies without including at least once cherry-based cookie. You'll often find cookies with dried cherries or cherry flavoring on the menu at local bakeries or restaurants, a tip of the hat to Traverse City's status as Cherry Capital of the World. If we have to pick one cherry-centric cookie, though, it feels most appropriate to highlight this classic from Cherry Republic.
Since Bob Sutherland founded Cherry Republic in Glen Arbor in 1989, the brand has expanded to six locations throughout the state, plus a strong shipping business that delivers Cherry Republic's cherry-themed candies, salsas, jams, nut mixes, and other products to consumers nationwide. But did you know that Cherry Republic's very first product was the Original White Chocolate Boomchunka cookie?
The Boomchunka is packed with "plump dried cherries, rolled oats, and huge chunks of white chocolate," a unique combination of flavors that screams "northern Michigan." And despite Cherry Republic's status as a now-major retail chain, these cookies are still fresh-baked from scratch, with no preservatives included. Indeed, customers who order Boomchunka cookies online are urged to "eat or freeze your cookies as soon as they arrive," to ensure maximum freshness and deliciousness.
Trending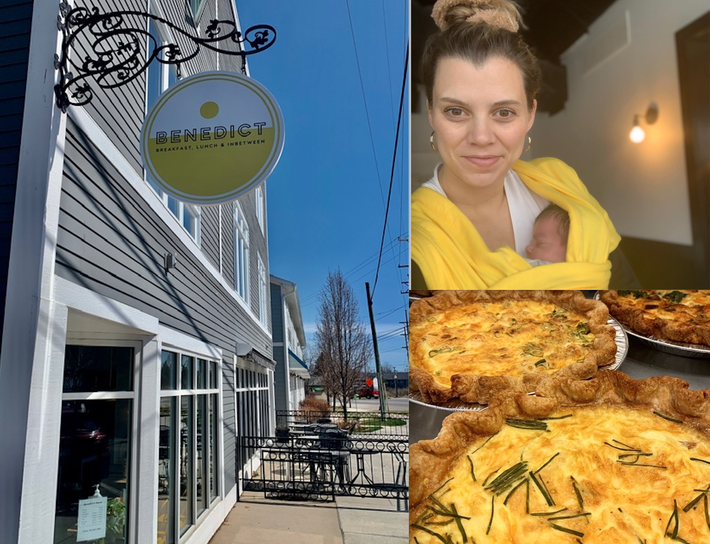 Benedict
No matter the weather, Traverse City's newest breakfast and lunch restaurant, Benedict, radiates a welcome as warm a...
Read More >>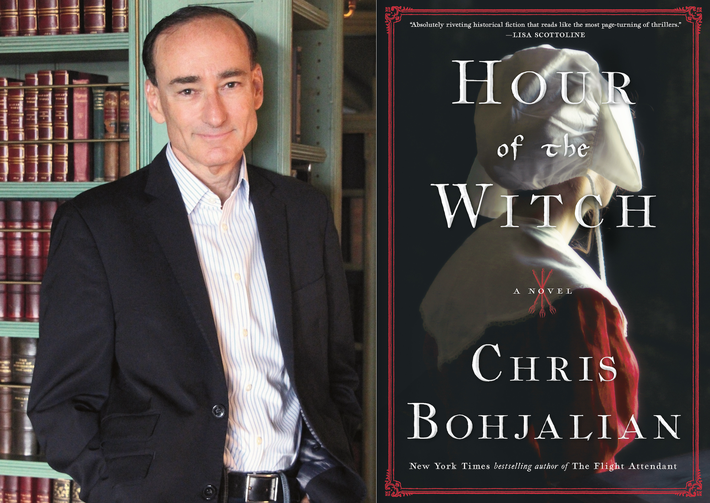 Sneak Peek: Chris Bohjalian to Talk with Locals Before Next Novel Drops
Award-winning author Chris Bohjalian is one of those people who was born to write. A schoolroom hobby-turned-carefully-hon...
Read More >>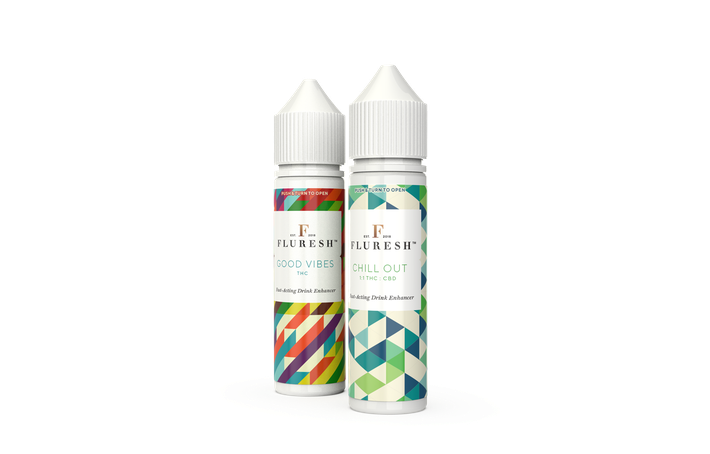 Eat, Drink, Rub: THC Products Review
Progress, thy name is marijuana. Despite what for any other industry would be major stumbling blocks — major disrup...
Read More >>
The DIY Lobotomy
"Did you read the review in The New Yorker of the new Philip Roth biography?" I asked my well-read conservativ...
Read More >>
↑