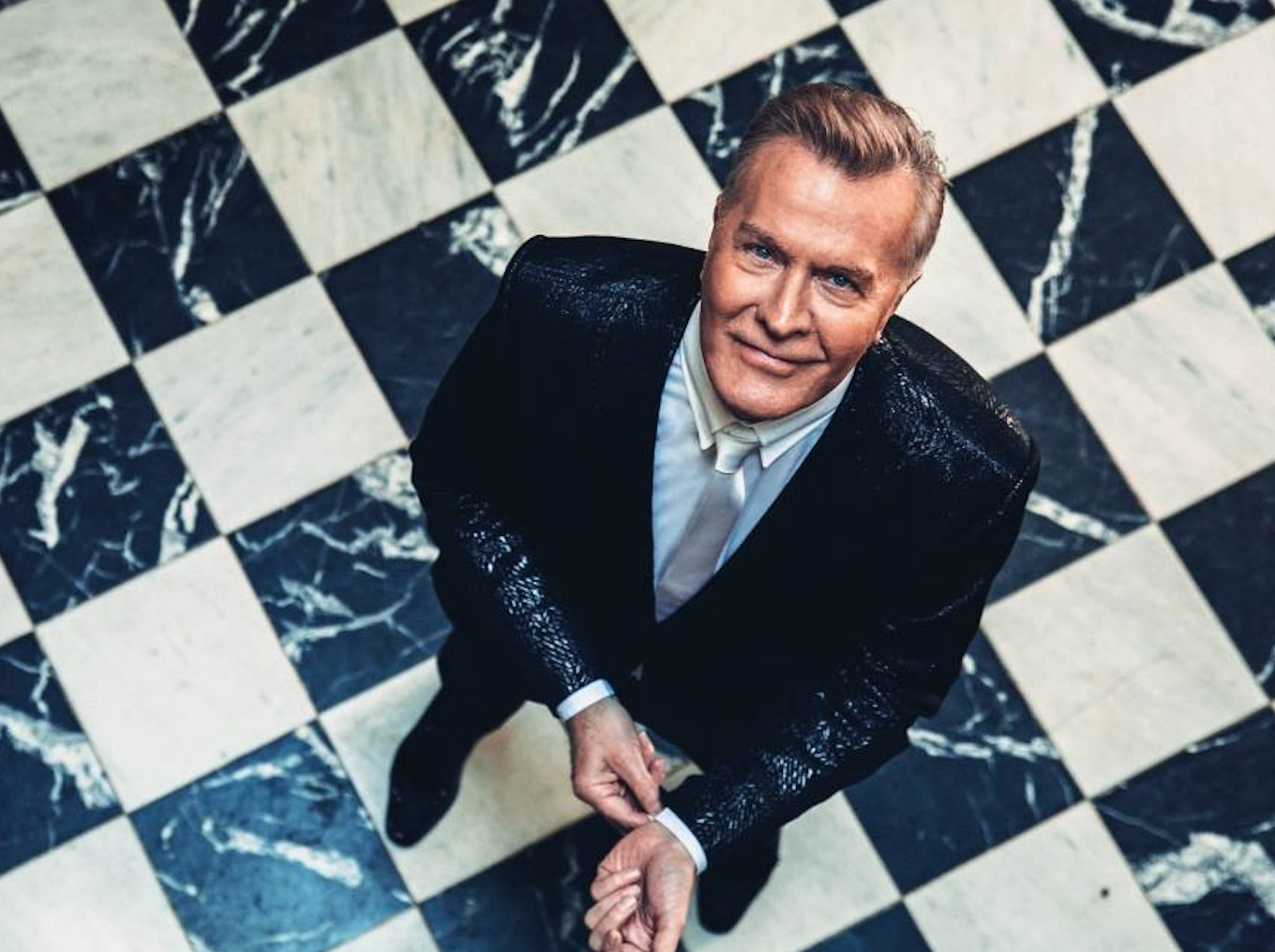 '80s Redux! Get Retro in St. Ignace
You might be hard-pressed to find a person who waxes nostalgic about '80s hair and makeup. But press play on an album of '80s hits at a wedding, and stand back and watch a group of otherwise upstanding 40- and 50-somethings get down like they're reliving the best high school dance of their lives. On Aug. 4, St. Ignace Kewadin Casino is going far better than playing covers of 80s hits; it's bringing the Retro Futura Tour, a concert featuring live performances from six '80s hitmakers whose names you might not instantly recognize, but trust us — you'll know the music.
BELINDA CARLISLE
The New Wave Woman
She started her music career in Los Angeles and now lives in exotic Thailand with her family — perhaps an apt pair of living destinations for the woman who's had not one, but two musical careers. Singer Carlisle started her pop fame by fronting the famed '80s band The Go-Gos, a quintet of energetic girls who cranked out a long list of bubbly new wave/power-pop hits like "We Got the Beat" and "Vacation." She toured the world with the band, and 10 years later kicked off a solo career that kept her cranking around the globe with a second string of smash singles.
Listen For: "Mad About You," "Circle in the Sand," and the endlessly catchy "Heaven is a Place on Earth."
More Info: belindacarlisle.tv
ABC
The Fashionable Frontman
Hailing from Sheffield, England, and leaning into the New Romantic music movement of the '80s (think: early Ultravox, Spandau Ballet, Classix Nouveaux), ABC and its frontman, Martin Fry, stood out for its glitzy, unconventional stage clothing (including Fry's famed gold lamé suit) and sophisticated brand of new wave. The band's sound fit in with the synth-pop of the day but infused it with generous helpings of Motown, R&B, and saxophone solos from bandmate Stephen Singleton. To the surprise of fans, ABC released a new studio album, The Lexicon of Love II, in 2016.
Listen For: "The Look of Love," "Be Near Me," "How to Be a Millionaire" with its blazing bass line, and the campy "Poison Arrow."
More Info: abcmartinfry.com
LIMAHL
The Hairspray King
If Martin Fry was known for his wardrobe, than Limahl — singer for dance-floor favorite Kajagoogoo, who also hailed from England — was perhaps best known for his gravity-defying, Aqua-Net-consuming, two-toned black and blonde punk mullet hairdo … oh, yeah, and those '80s-defining 'pop vocal tones. The band itself traveled quite a rocky road, notching one major single quickly, and then imploding less than a year later, as Limahl struck out to start a solo music career and one of the other bandmates took over lead vocals and the original band floundered. His hair's shorter and lower these days, but that voice can still crank out the tunes. He's even reunited with his former bandmates, now that they're older and presumably wiser.
Listen For: Massive hit "Too Shy," "Hang on Now," and childhood film soundtrack favorite "The NeverEnding Story."
More Info: kajagoogoo.com
MODERN ENGLISH
The Pop-Punk Quintet
More punk than new wave, with hints of Joy Division and The Human League with a dash of Simple Minds, six-piece English band Modern English, led by singer Robbie Grey, hit the big time with their first single — and never really got much farther than that outside of its core fan group, in spite of some strong post-punk songwriting heavy with jangling guitars and catchy refrains. But the band didn't give up; after several lineup shifts, many of the original members reconvened with Grey and recorded a new crowdfunded album, Take Me to the Trees, released in 2016. That same year, the band toured to promote its new music and re-ignite fervor for its first album, 1981's Mesh and Lace.
Listen For: Trademark single "I Melt With You," the schoolboy pop of "Ink and Paper," and "Hands Across the Sea."
More Info: modernenglish.me
TONY LEWIS
The Countdown Rocker
The voice for '80s pop-rock band The Outfield is touring solo these days, after having taken a few years away from the music scene. He's both enjoying some renewed nostalgic interest in The Outfield's songs and in his own Sting-meets-Ric-Ocasek vocal stylings as he promotes his new solo album, Out of the Darkness, which was released in June. It its heyday, the Outfield enjoyed a healthy dollop of U.S. fame for its singles and for its first album, 1985's Play Deep, but never reached the same level of recognition in its English homeland. Good thing this tour is across America, then, where people will recognize the band's trademark sound from '80s radio countdown shows.
Listen For: "Say It Isn't So," "All the Love in the World," and the familiar belting kickoff line of "Josie's on a vacation far away … " from their signature single "Your Love."
More Info: tonylewismusic.com
ANNABELLA LWIN
The Quirky Diva
Spawned from a mixture of Adam Ant's backing band (The Ants) and Annabella Lwin's vocals, the '80s band Bow Wow Wow found the spotlight focused largely on Lwin, likely thanks to her mohawk hairdo and a fashion sense that mixed new wave with South American influences. Bow Wow Wow's biggest hits had a different, edgier sound than its contemporaries — one influenced by a mix of surf guitars, African rhythms, and a wide range of world music that presented listeners with a more complex, challenging pop sound.
Listen For: First hit "Go Wild in the Country," "C-30 C-60 C-90 Go!" and trademark single "I Want Candy," still a Halloween anthem today.
More Info: annabellalwin.com
For more information on the tour, visit retrofuturatour.com. To get tickets for the tour's St. Ignace tour stop, visit kewadin.com/st-ignace or call 1-800-KEWADIN.
Trending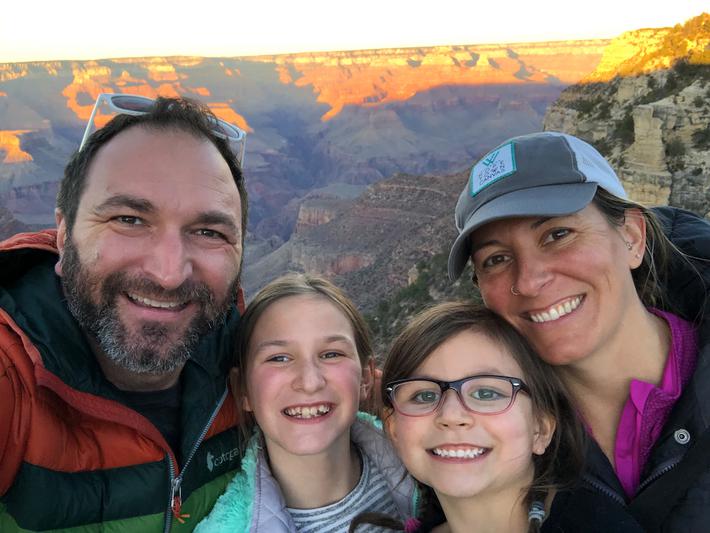 A Nine-month Family Vacation
Long before the pandemic, Joe and Christina Sanok had a plan. A dream, really: They wanted to take off with their kids and...
Read More >>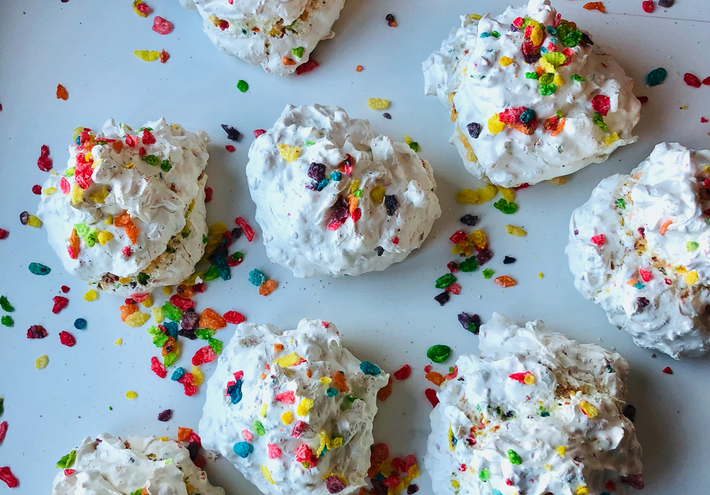 7 Batches Made in Heaven
Let's be honest: Picking the best cookies in northern Michigan is an impossible task. There are so many "right...
Read More >>
Respecting the River
Forever, the Grand Traverse Band of Ottawa and Chippewa Indians (GTB) has regarded the water — and the Boardman/Otta...
Read More >>
Not a Clue
Surely politicians wouldn't be so clueless that they'd lie about COVID-19 deaths or take a vacation during a statewide eme...
Read More >>
↑