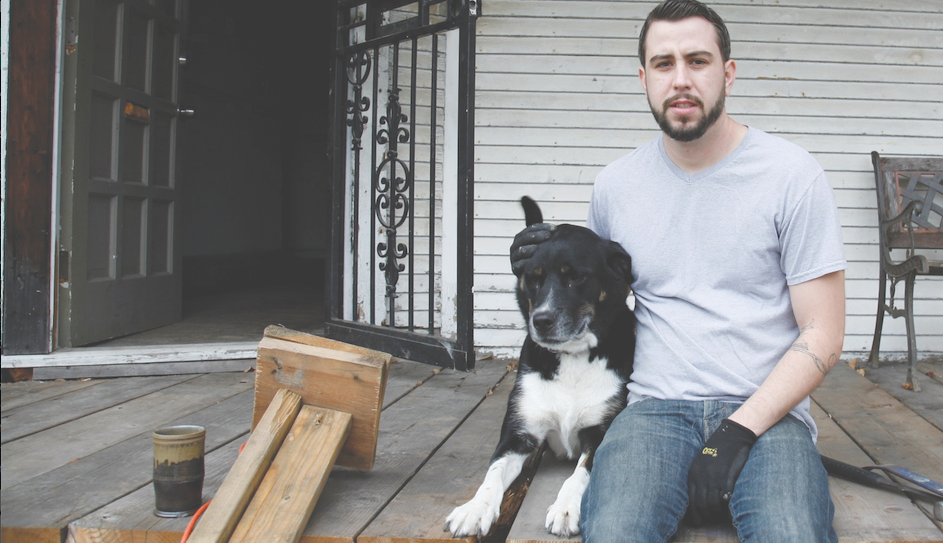 "A $500 House in Detroit"
Author Drew Philp on Keeping Hope Alive
It's 2009, and Drew Philp is about to graduate from the University of Michigan. He has no interest in a corporate gig. He sets his sights instead on something more tangible – moving to inner city Detroit and doing his small part to make life better there. He is 23 years old.
He buys a completely rundown Queen Anne-style house for $500, cleans out five tons of detritus (including needles, human waste, and half of a Dodge mini-van), then starts a three-year remodeling project on a non-existent budget.
Philp discusses his book, "A $500 House in Detroit: Rebuilding an Abandoned Home and an American City," when he appears on Wednesday, April 11, at City Opera House in Traverse City as part of the National Writers Series. The event begins at 7 p.m.
The on-stage host will be Ron Jolly, host of WTCM's NewsTalk 580 and author of The Northern Michigan Almanac.
Not the Easy Way
Philp starts his adventure with something to prove. Not to others, but to himself. He asks tough questions about social economic injustices in Detroit and elsewhere, then chooses an especially hard way to find the answers he needs.
Working on the unheated house during winters takes a toll on him. Plywood, not glass, fills the window frames. His writing pens freeze every night.
Paradoxically, some of the richest passages in "$500 House" arise out of these travails.
"The cold created a frantic animal insanity," he writes. "It's like being deep underwater, the pressure everywhere."
He hunkers down, takes work wherever he can find it, and uses every spare moment and dime on making his house livable.
One day he notices that spring has finally come: "When I woke up I couldn't see my breath and couldn't remember how long it was since that had happened."
A New World
Philp, a white kid from Adrian, Michigan, is intrigued by the post-industrial landscape that surrounds his house. Deer, fox, and packs of wild dogs roam through miles of empty land, all within sight of Downtown.
The dirt is full of "Detroit Diamonds," dangerous shards of glass that litter the landscape.
Gangs of "scrappers" sneak into abandoned houses and take anything of value.
Spent shell casings are strewn about on the streets.
While he's asleep one night, someone tries to break into his house. He's been warned this moment will come. It's a test of his resolve to protect himself and his home. Philp, an otherwise gentle soul, reaches for a shotgun, aims it at his front door, swears loudly at the would-be intruder, and waits until the danger is over.
There's no reason to call the police. They rarely respond.
"I knew that man outside wasn't my enemy," he writes. "My enemy was the poverty that drove him to it."
Only the neighborhood firefighters can be relied upon to show up, and only then if they're not stretched too thin, which oftens happen. In 1984, for example, the city had 800 fires in three days.
Eviction: A Constant Threat
Philp knows the city has long given up on the vast swaths of land where former auto workers, most (but not all) of them African Americans, have resided for generations. A few are still hanging on because they either have no other option, or because they hope things will someday get better.
All of them are in a constant battle to keep their homes.
Philp describes some of the bureaucratic hurdles that seem designed to favor land speculators who can afford to buy property then wait for economic "progress" and the weapon of eminent domain to clear out whole neighborhoods.
Acceptance
It's not a particularly friendly neighborhood, at least at first, and Philp slowly begins to understand why. These are people who for decades have seen their community infrastructure collapsing, their friends and family evicted from their homes, and many of the most vulnerable among them killed.
But Philp stays the course, improves his home when he has cash, and maintains a low (but friendly) profile. He shovels snow so neighbors can drive in winter. He lends a hand in other small ways and shows he cares about his house and intends to stay. Just as important, he is neither nosy nor judgmental.
That turns out to be the right approach. Gradually, he makes friends here and there. He is invited to cookouts, attends makeshift art openings, and makes friends.
"One of the first things I learned was to add my voice to the chorus, not overwrite what was already happening — because the neighborhood hadn't died, just transformed in a way that was difficult to see if you didn't live there.
"Community happens like falling in love," he writes. "You can't plan it, or force it, or dissect it like a frog."
Step by step, he realizes the people of his neighborhood, Poletown, have become his tribe.
"… I was the most broke, hungry, and cold I'd ever been, but no one on that block ever let me go without. They never let me forget I was part of something larger than myself, an organism made of many people, and that I would have the chance to pay it forward someday."
Adversity But Hope
Philp notes that Detroit has already had two great migrations — first African Americans coming to the city to escape the Jim Crow South between 1910 and 1930, then, right after World War II and following the 1967 rebellion, when (mostly) white Detroiters took flight to the suburbs. He says the next great change, gentrification and re-industrialization, seems to be right around the corner.
Until that happens, tourists continue to drive through the neighborhood to gawk at "ruin porn."
That's not the only insult to the community: Water service has become a political weapon.
Philp notes that in 2016 alone the number of water shutoffs equaled almost one sixth of residential accounts in the city, and that the United Nations terms the practice a violation of human rights. He says the shutoffs represent "not a crisis of personal responsibility, it is systemic."
"A lot of resources are coming into the city. It's true we're having a resurgence, but it's not necessarily touching the majority of people."
Instead of staking his hopes on politicians or developers, Philp's view of Detroit's future is rooted in "radical neighborliness" and the possibility that the labor unions might regain strength.
"It is your sacred duty to find hope somewhere, anywhere, and keep trying to make that world in you wish to live."
A Busy Guy
Philp still lives in the house he renovated. Since writing "A $500 House in Detroit," he has published articles in the Guardian newspaper, gone on book tour through America, and will soon travel to India to discuss journalism with students there. Last September, on assignment with the Guardian, he and a photographer hitchhiked through the Rust Belt to document how the drop in traditional blue-collar work is affecting American ideas about masculinity.
For tickets to the Wednesday, April 11, National Writers Series event with Drew Philp, go to cityoperahouse.org, call (231) 941-8082, ext. 201, or visit the City Opera House box office at 106 E. Front St., Traverse City.
Trending
Pronouns 101
My first assignment in an online graduate-level class was to provide information about my background, including my pronoun...
Read More >>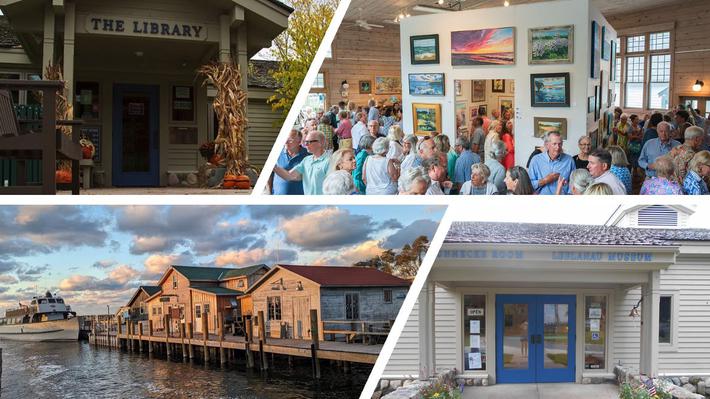 Collaboration Is the Name of the Game
How long does it take to create a cultural center? As few as three years, or as many as 170. Sometimes both. The organiza...
Read More >>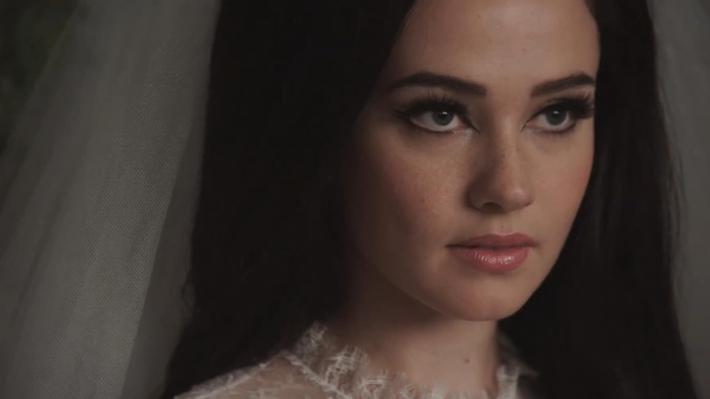 Film Review: Priscilla
While you will certainly be mesmerized by the haunting lead performance from newcomer Cailee Spaeny—and be impressed...
Read More >>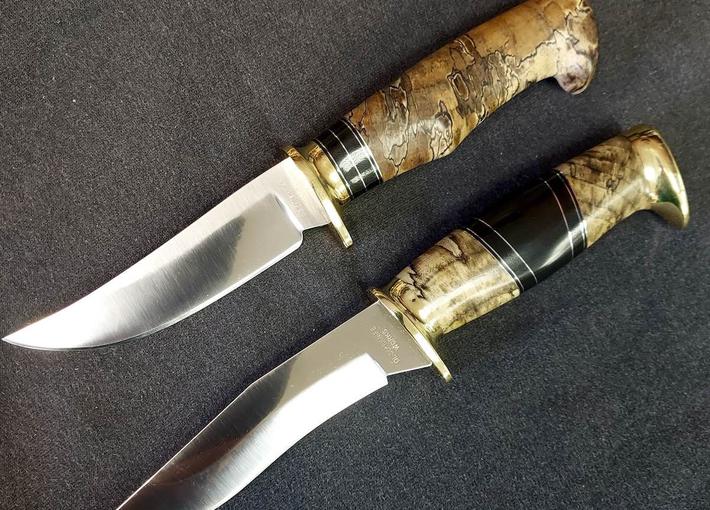 Bespoke Blades
What do you do with a battered ice skate, an old rubber puck, a cracked hockey stick, and a gob of tape? Pitch 'em, ...
Read More >>