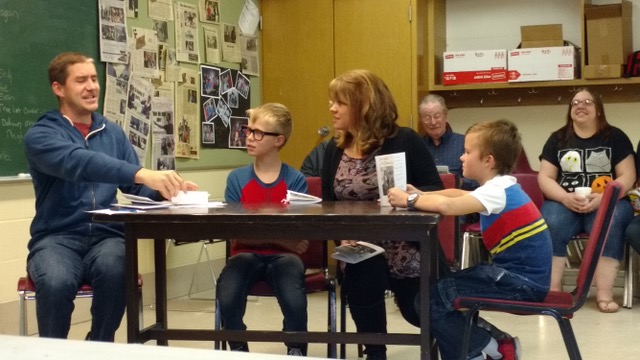 'A Christmas Story' comes to Cadillac
A lamp shaped like a stockinged leg, with a garish fringed shade and a black high-heeled shoe at the base. A Little Orphan Annie secret decoder pin. And a Red Ryder range model air rifle that's spoken of with the foreboding warning, "You'll shoot your eye out." 

If all of that sounds like Christmas to you, then you're probably already a fan of the 1983 modern classic movie "A Christmas Story," which is being recreated in stage play form by the Cadillac Footliters community theater company.

In the movie, which is based on a couple stories by Jean Shepherd, director Bob Clark crafts a '40s-era pop culture tribute to what can best be called a mildly dysfunctional family trying to get through the holidays. The film is narrated by Shepherd, who gives life to the main character, 9-year-old Ralphie Parker.

It's both nostalgic yet dark, familiar yet slyly edgy for its time. According to Cadillac Footliters director Erin Roby, who's overseeing the local production, that same sensibility persists throughout the stage version. She would know — she's seen the movie "at least a million and a half times."

"I've loved the movie since I was a kid," Roby said. "And over the years, I've grown so attached to it. I used to watch it with my father, and we'd both just laugh and laugh and laugh."

Roby's enthusiasm even took her to visit the specific house in Cleveland (3159 W. 11th St., if anyone's asking) where exteriors for "A Christmas Story" were filmed (the rest was filmed in Toronto and on a soundstage). A private developer purchased the house in 2004 and has turned it into a re-creation of the movie abode.

Believing that "A Christmas Story" was the perfect Footliters holiday production just waiting to happen, Roby started bringing it up in meetings each winter with the play selection committee, and it finally got chosen for this year. A holiday play is actually how Roby got her start with the Footliters, so her directing "A Christmas Story" seems appropriate. "The first play I was ever in with Footliters was 'The Best Christmas Pageant Ever,' which my daughter, Kaylie, was also in," Roby said.

Not a theater kid at all ("I was actually super-shy in school"), that was Roby's first foray into the theater world as an adult, and she rapidly progressed from there.

"After 'Pageant,' I couldn't get enough of the theater," she said. She continued taking roles with the Footliters, including a lead in "The Curious Savage" before moving on to assistant directing, then directing, with zero prior experience and just learning as she went.

"A Christmas Story" will be the second Footliters play she's directed. Having worked with the Footliters for years, she already had a good eye for talent, so she has made what she considers some "perfect" castings for "A Christmas Story," starting with Mark Simons as Ralphie.

"Mark has quite a theater background, and he's only 12!" Roby said. "He's been in a long list of Junior Footliters plays, his looks are perfect for Ralphie, and he's an amazing little actor."

The narrator will be portrayed by Leo Paveglio. "He's what we call a seasoned Footliter. He's been with the company for years and has such great on-stage mannerisms," Roby added.

The Old Man — aka Ralphie's dad — will be played by Joseph Baumann, who moved Up North from Ludington, where he was very involved in the local theater scene. "He has a long list of roles from that experience, and we're glad to welcome him to the Footliters," Roby said. 

A short list of other local actors rounds out the cast, which Roby and assistant director Russell Peak are working to place into a set that mimics the setup of the movie.

The Cadillac High School auditorium serves as the Cadillac Footliters stage, and has limited availability due to its ongoing schedule, so that's been one of the challenges of preparing the play.

"So far, we're building the kitchen and living room of the house, the classroom, and a car for the pivotal tire-changing scene," Roby explained. "It's not a super-complicated set, but we're detailing it as much as our budget will allow, and we're making sure the landmark elements are there — including the leg lamp, of course."

Transferring a story from film to stage isn't always easy, but Roby and her cast are ready to bring all of the quirky elements to their Cadillac audience. Roby expects that a lot of the audience will be fans of the movie just like her, which is making the Footliters put even more effort in.
"There are so many moments from the movie that people specifically remember," she said. "And I think people will really appreciate seeing those very same moments come to life in our play."

"A Christmas Story" will be presented by the Cadillac Footliters in the Cadillac High School Auditorium, 400 Linden St., Cadillac, at 7 p.m. on Dec. 2, 3, 9 and 10. An additional matinee performance will take place on at 2 p.m. Dec. 10. For tickets and more information, visit cadillacfootliters.com.
Trending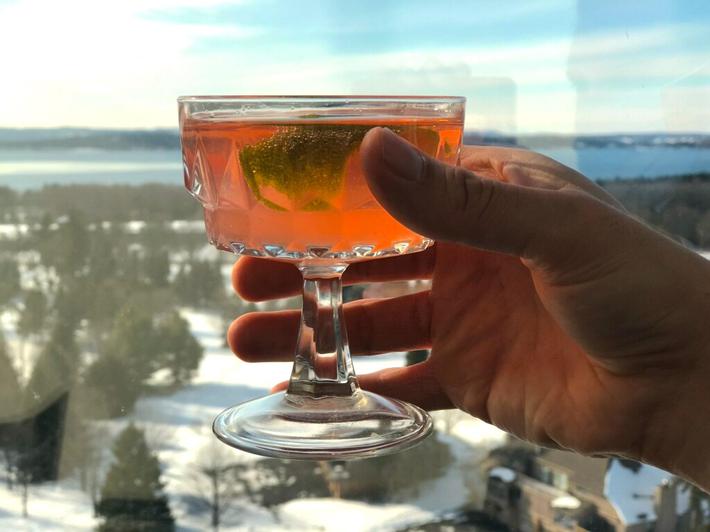 Tiny Pink Bubbles
Hey, ladies, do we have the pink drink for you: Aerie's Tiny Pink Bubbles. With a taste and body as delicious as its...
Read More >>
The Power of Our Example
Every new president faces a daunting array of problems, but 2021 will go down in the history books: Our country is under s...
Read More >>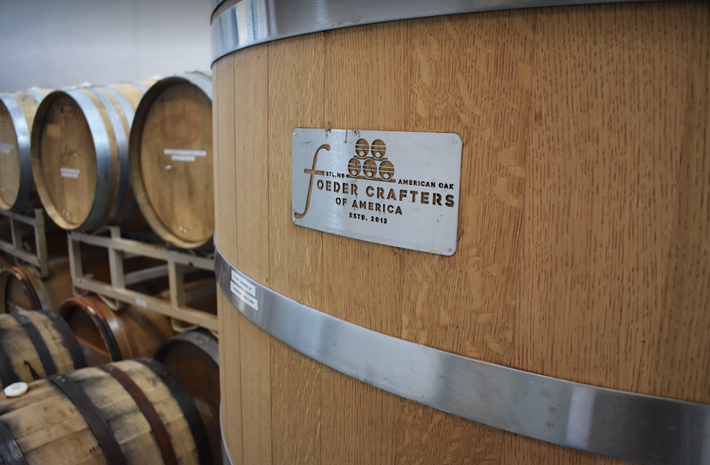 Getting Wild with the Foeder
Drinkers with a discerning eye may have noticed a couple interesting-looking wooden containers in the back of Traverse Cit...
Read More >>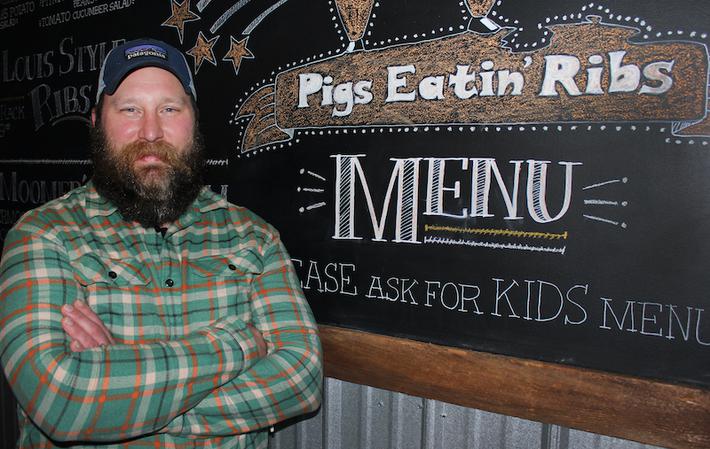 Charlevoix's Pigs Eatin' Ribs
By 2008, Charlevoix Chef Adam Kline had seen and tasted enough. The Northern Michigan food scene had stagnated, he said, i...
Read More >>
↑