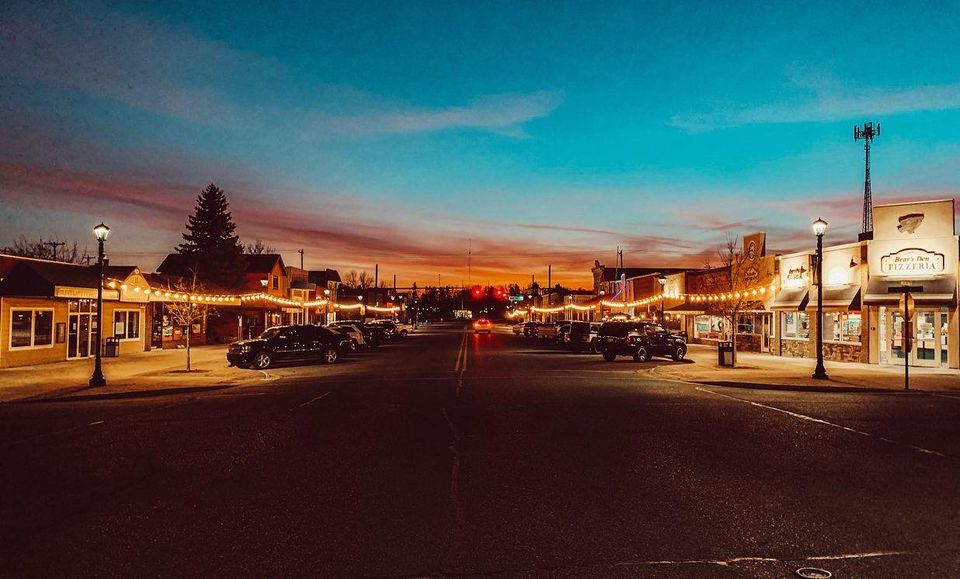 Grayling: The Little City that Could
Part 2 in Northern Express' quarterly "Small Towns on the Rise" series
Grayling's crossroads location has been a blessing and a curse. Located at the junction of I-75, M-72, US 127, and M-93, the small city at the center of northern Lower Michigan is a convenient stopping point on the way to many places. Yet it's also that fact that has contributed to its transient nature.

"Historically it's the gateway to the north, a great place to pull off and shop and eat," says Jillian Tremonti, the interim director for Grayling Main Street.
Which is fine, but not enough to make Grayling a place to go, rather than just a place go through. The city's storied history, natural resources, and the famed AuSable River Canoe Marathon have kept Grayling on the map since its logging and new-highway heydays, but in recent years, a spate of new and improved businesses, a slowly revitalizing downtown, a commitment to developing art and culture, and a growing effort to capitalize on the area's outdoor recreation opportunities are giving passersby reason to stop and stay awhile.
GAINING TRACTION
Tremonti says the city is on the rebound. What's happened? A few things. Erich Podjaske, the city's economic development director, says embracing Michigan's Main Street program has helped spur growth. "It was really the catalyst," he says of the program developed by the Michigan Economic Development Corporation.
While the population of both Crawford County and Grayling has dropped slightly in the last decade, Podjaske says a housing study done through the Michigan State Housing Development Authority (MSHDA) showed Grayling is in need of hundreds of housing units.

Two large housing projects are on the horizon, one a 42-unit development and the other a 108-unit project which was just approved. Both are scheduled to break ground this spring and be completed within 12 to 18 months.
Podjaske also points to the ARAUCO particleboard facility outside town, which opened in 2019, as a sign of the town's renewed economic vitality. He says other smaller companies have since opened as offshoots. In the city itself, he says three new small retail shops and a restaurant have opened, and Ray's BBQ, Blues, and Brews recently opened on the river as well.
He admits Grayling isn't "there" yet. A former hotel/restaurant downtown remains vacant, but he says the 10,000 square foot building is attracting interest. "It's a big lift," he says, but he's hopeful the continued growth of the city will spur someone to take on the challenge of resuscitating the property.
There's also been renewed emphasis on arts and culture and one, two, three new brewpubs in the last decade.
The first was helped by AuSable Artisan Village. It combines a retail gallery with more than 40 artists, arts workshops for all ages and skill levels, and a stage and concert venue. Established in 2010 in the long-vacant Ben Franklin building, the AuSable Artisan Village is in large part the vision of local artist Terry Dickinson, who is also the incoming president of the nonprofit. The Village's mission: to initiate and support art and creative activities that enrich lives and fuel cultural and economic development of the Grayling community and region.
Add to that the affiliated Main Branch Gallery, which Tremonti describes as a high-end art and sculpture gallery. It features nature-inspired works of original art, limited edition Giclee reproductions, jewelry, pottery and sculptures in wood and bronze.
Another element has been the emergence of those three breweries: Paddle Hard Brewing, Dead Bear Brewing Company, and Rolling Oak Brewing Company have added to the area's appeal singly, and together have provided a huge boost.
"We have quite a few breweries for the population," says Tremonti. So how does a small community like Grayling support three breweries? Tremonti says they each have their individual personality and entertainment offerings, live music, comedians, and more. Paddle Hard and Dead Bear are full restaurants; Rolling Oak has its own proprietary food truck.
As the breweries give the town a shot in the arm, the town is responding in kind. In July, Grayling launched its Brew Avenue social district. A social district is a designated area where patrons can carry their open alcoholic beverages in public spaces. The rationale behind such a district stems in part from the social distancing prevalent during the pandemic, as it provides a means for spacing among patrons, who can also enjoy their beverages while walking between stops.
PAST & PRESENT
Of course, a town can't live by art and beer alone. So while Grayling has worked to offer more, Tremonti says the city continues to showcase its history. Its Crawford County Historical Museum, which is located in the downtown's restored railroad depot, looks back at the area's lumbering history. It offers guests the opportunity to explore an old caboose, a military building dedicated to Camp Grayling and local ex-military personnel, a trapper's cabin, and an old-fashioned fire station.
Nearby is Wellington Farm Park, a 60-acre living history museum dedicated to interpretation of farm life during the Great Depression. It has many historical buildings, including a blacksmith shop, farm market, gristmill, pavilion, sawmill, and summer kitchen.
More modern businesses add to the appeal. Among them is Northbound Outfitters, which is heavily invested in the area's outdoor activities in every season. It offers (deep breath) bikes, skis, apparel including shoes, kayaks, canoes, and accessories for outdoor activities, both summer and winter. Store Manager Mikaela Ashton says the store rents cross-country skis and snowshoes, useful at the many nearby trails, including Hanson Hills Recreation area, Forbush Corner (which boasts a man-made snow loop for conditions such as what we're currently experiencing), Hartwick Pines, the Mason Tract, and Wakeley Lake.
Don't forget the Northbound Outfitters food truck. Wait, what? Yes, this store even has its own food truck, offering a variety of tacos, burritos and sandwiches. It even smokes its own meats. "We decided to open that a few years ago just to bring traffic to the area, and specifically, to our store, and it has created a presence we never dreamed it would," says Ashton. (Note to hungry readers: The truck operates only in summer, generally from some time in May to Labor Day.
NO WINTER HIBERNATION
Although Grayling's waterways and forests might seem to make it more of an ideal summer destination, it does winter proud. The first downhill ski area in Michigan was … that's right, Hanson Hills, which opened in 1929. Today, it's home to a 1,000-acre sports park, with downhill skiing, snowboarding, tubing, snowshoe trails, and over 35 km of Nordic Ski Trails. Ashton says the park is expanding its tubing hill this year due to increased demand the last few years. (In the summer Hanson Hills remains open; it offers disc golf, 3D archery, mountain bike, and hiking trails.)
Winter guests can usually find an ice-skating rink at Tinker's Junction, another popular eatery, when temperatures allow. And as the temperature drops, Paddle Hard has igloos and ice shanties you can rent and dine outdoors in style with a small group.
Of course, Grayling is best known for one particular outdoor sport: the annual AuSable River Canoe Marathon. Each summer hundreds of racers from around the world descend on the town to sprint 120 miles on the water.
The hope now is that this premier race is just one of the things Grayling is known for. And with everything else springing up around the crossroads of northern Michigan, that may just be the case.
Trending
Pronouns 101
My first assignment in an online graduate-level class was to provide information about my background, including my pronoun...
Read More >>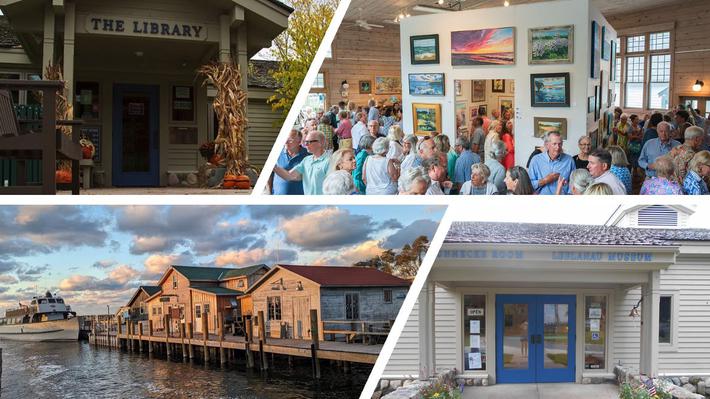 Collaboration Is the Name of the Game
How long does it take to create a cultural center? As few as three years, or as many as 170. Sometimes both. The organiza...
Read More >>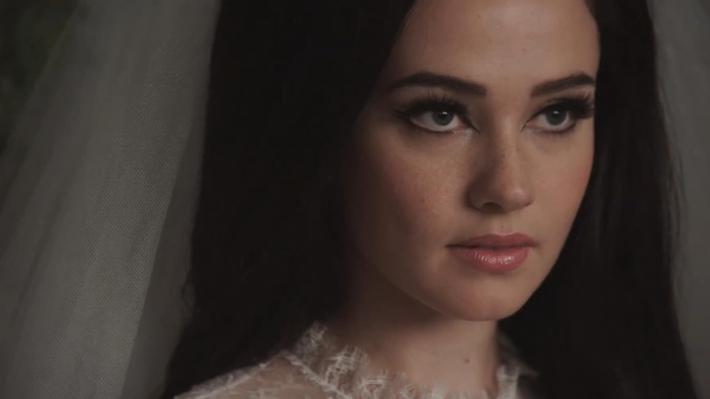 Film Review: Priscilla
While you will certainly be mesmerized by the haunting lead performance from newcomer Cailee Spaeny—and be impressed...
Read More >>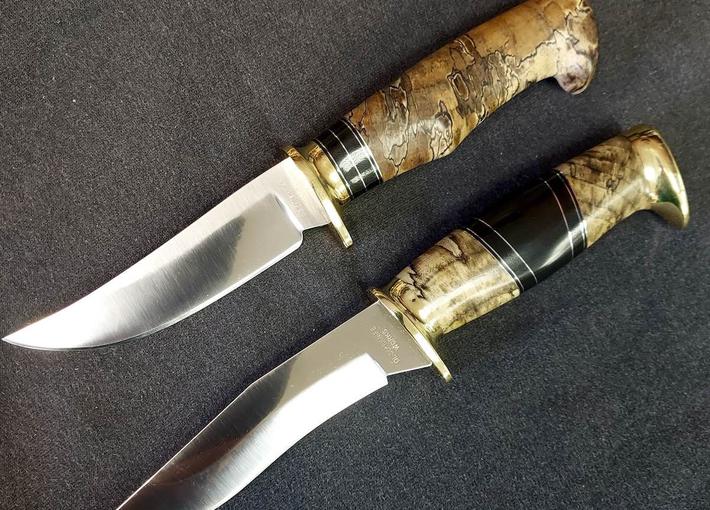 Bespoke Blades
What do you do with a battered ice skate, an old rubber puck, a cracked hockey stick, and a gob of tape? Pitch 'em, ...
Read More >>