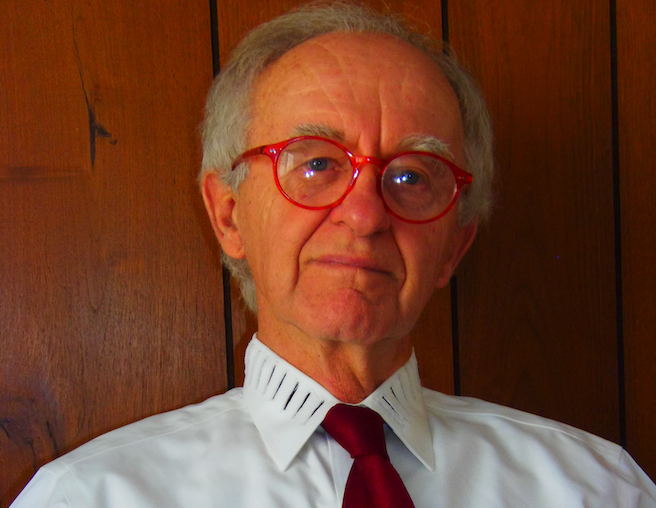 A Man. A Shirt Collar. And a Dream.
Petoskey's Anthony Pickarski on the art of tenacity.
Blame it on Obama. No, not any kind of political or policy problems. But when Anthony Pickarski saw the 44thPresident at a news conference in 2012, he was taken by the president's attire:a dark suit, white dress shirt, and a striking blue tie that really grabbed his attention.
"I thought to myself, 'What could be done to accentuate his blue tie around the collar?'" said Pickarski.

Pickarski has no background in fashion; he worked for Consumer Power and as a weighmaster. His preferred attire is a T-shirt and jeans. But that didn't stop him. Instead, he put on his thinking cap and came up with the idea of adding a pattern of small cutouts around a man's shirt collar that he thought might accentuate and add flair to the traditional business uniform. He told his wife, Linda, what he had in mind, and she told him what had to be done: He first needed a pattern so that the design could be created on a shirt collar.

Pickarski said the drafting courses he took in high school helped him design the patterns. After that, it was off to the local Salvation Army thrift store to purchase three men's white dress shirts.

Next, he had to find a seamstress with the right machine and the experience to actually cut the patterns in the collar. A half-dozen phone calls later, he found one who would make him a prototype — though she told him that she would only do it on a small scale, and not to expect any more.

Given his lack of knowledge of the world of fashion and design, Pickarski said he knew it would be important to protect himself and his creation. So he decided to apply for a patent. He called the Bar Association of Michigan, which referred him to a law firm in Lansing. An attorney there told him that applying for a patent was no simple matter. He would have to provide exact information, and the drawings have to be spot on, no variations.

That sent him on his way to a professional familiar with patent drawings, which were then submitted three times before they were accepted by the patent office. Once accepted, however, Pickarski was granted a patent for his design approximately six months after filing, which, he says, according to his lawyer, is unprecedented.

So now he's rolling in the dough as his design is taking the industry by storm, right? Not exactly. He's contacted numerous clothing companies and manufacturers with regard to his idea, but he's not yet found one eager to manufacture his shirts — at least, not without a hefty financial commitment on his part.
"Pacific Marketing in California said with $2,500 down and another $8,000 later, it would make a prototype," said Pickarski. Another company was reluctant to return his originals until he threatened legal action.

Among the companies he's contacted: Philip Van Huesen (New York City), Haggar Clothing (Dallas), Gitman Brothers Shirt Company (Pennsyvania), Gittmen Company (New York City), and Puella Clothing (Los Angeles). He was also in contact with a fashion magazine editor from MR magazine, William Buckley, who advised him to contact Calvin Klein.

Pickarski has checked into crowdfunding possibilities and has even been encouraged to contact the ABC television program Shark Tankto see if any of the investors there would be interested in working with him. But he's not a fan: "They say, 'We're gonna do this.' You don't see what happens behind the scenes. The way they treat people, I'm not going to listen to some of that. It wouldn't be pleasant."

But don't get the idea Pickarski has given up. He continues to try to find a manufacturer interested in his novel design, and recently he's made contact with Michigan Fashion Pro in Lansing and with Oasis in Beverly Hills."I also made contact with Alphi Apparel in Canada. They're one of the 'biggies' when it comes to shirt manufacturing in the world. I am waiting to hear back from company CEO Alan Knopp, who will be getting back with me upon his return from Asia," said Pickarski.

"I don't like the word 'no.' I've met a lot of interesting people. It's been kind of a wild ride, and I remain optimistic."


Trending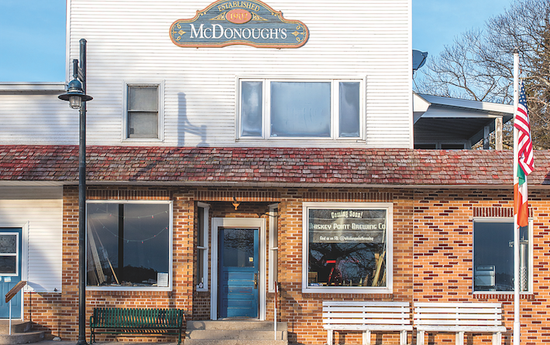 Welcome to Michigan's Most Remote Brewery
After years of planning and honing his beer-making skills, this spring, Patrick McGinnity plans to open Beaver Island&rsqu...
Read More >>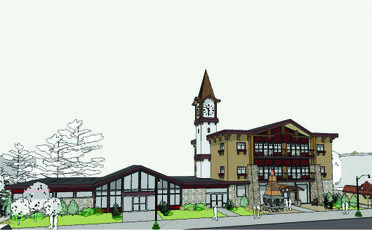 Gaylord: A boomtown Up North
Gaylord native Gary Scott had moved to Indiana, where he and some partners started a business to invest in distressed prop...
Read More >>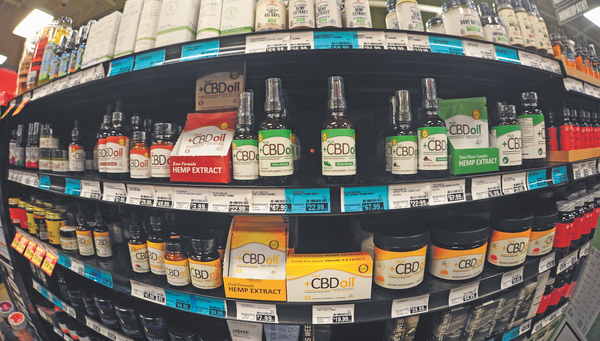 CBD Laws: Dazed and Confused
The sign outside of Family Video in Kalkaska lets drivers know the store has more than just movies. The sign reads: &...
Read More >>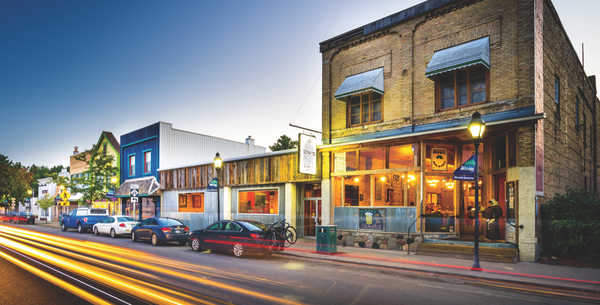 Small Up North Towns on the Rise
Spotlight on Bellaire (pictured)Seems Traverse City isn't the only place in the region making those "Best...
Read More >>
↑