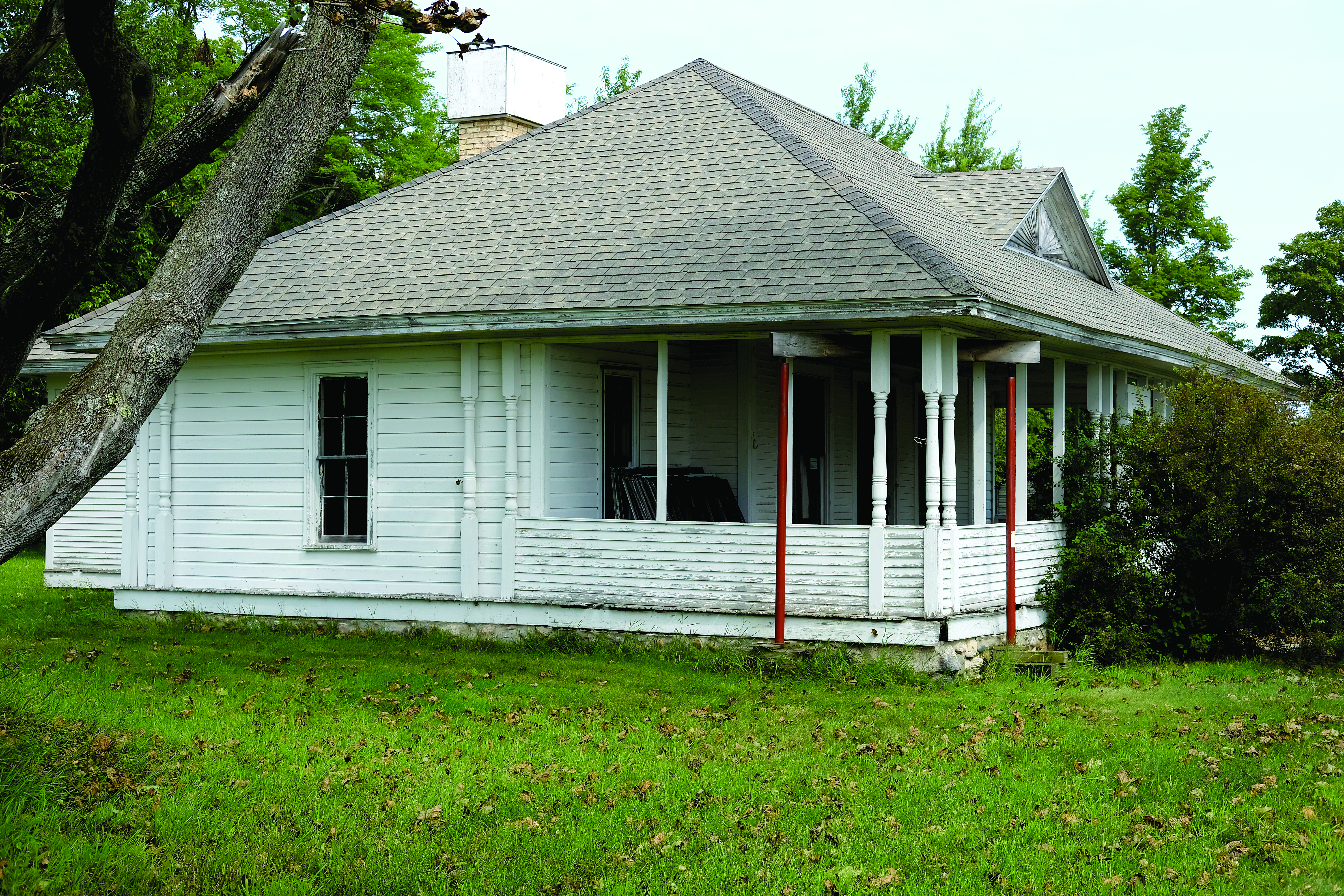 A North Manitou Mystery
There's a small cottage on North Manitou that some experts believe was designed by Frank Lloyd Wright. Others are not so sure
In his book "The Frank Lloyd Wright Field Guide," architect Tom Heinz lists a cottage on North Manitou Island among the legendary architect's creations.
The listing doesn't go into detail about the evidence that led Heinz to this conclusion. The single paragraph mentions an 1894 notice about the construction of a Frank Lloyd Wright cottage on the Lake Michigan island and includes this description: "The building was clearly designed by an architect while the others [on the island] were at best constructed by a carpenter."
The cottage is in the Sleeping Bear Dunes National Lakeshore, and on the official National Park Service website, the cottage is also listed as a Frank Lloyd Wright design. Park historical architect Kimberly Mann believes there is a lot of evidence it is a Wright, but that the definitive proof has yet to be discovered.
There is not, however, a consensus among Wright scholars that the architect is responsible for the building. William Allin Storrer, author of the "The Architecture of Frank Lloyd Wright: The Complete Catalog," is adamant that there is no good evidence to connect the architect with the work.
"That's nonsense, total nonsense," said Storrer, who by coincidence lives in Traverse City. He added, referring to Heintz: "There's a guy who likes to do anything he can to annoy me and made that claim."
"THERE'S NO EVIDENCE"
Currently, the organization considered to be the final word on Frank Lloyd Wright, the Frank Lloyd Wright Foundation, sides with Storrer, who has spent decades working with the foundation. It doesn't list the structure — alternately known as the Blossom Cottage, the Boardman Cottage, or the Monte Carlo — as one of Wright's works.
"We have not listed the Blossom Cottage among Frank Lloyd Wright's work as we have seen no documentation to suggest his involvement. George Blossom was a Chicago client of Wright's, and their other projects together are well documented," Jeff Goodman, director of marketing and communication, said in an email. "Given this, it is unlikely there would have been an undocumented project for Blossom. While there has been no evidence to support that this is a Wright building to-date, we would welcome seeing new documentation."
Storrer, who is 82 and retired but still working on a book about Frank Lloyd Wright works in Michigan, said the Wright claim is based on conjecture and guesswork. He said he believes if Wright had designed the building, there would be architectural plans of it somewhere. He was surprised to learn the National Park Service names Wright in a description of the cottage on a webpage. He said that years ago, a person he knew at the park service who oversaw such things "would have screamed bloody hell" about that.
"There's no evidence," Storrer said. "There's no plan of it in the foundation's files."
Moreover, if the building was a Wright building, Storrer said it would have featured hardware purchased from a Chicago store which Wright used for all of his projects.
Also, there is no mention of the cottage in Wright's correspondence, which is all collected by the foundation.
"That's another thing that could be researched, very easily, because all of the correspondence is available for searching," he said.
Storrer, who is not an architect, once visited Cottage Row on North Manitou. He didn't spend time examining the Blossom Cottage, however. He said he was told that it was another one of the cottages that was suspected, and he looked at that one.
3 OUT OF 4 EXPERTS AGREE
But Heinz, Mann, and an architect hired by Preserve Historic Sleeping Bear to prepare a report for the park service about the North Manitou cottage believe there is plenty of evidence pointing to Wright's involvement.
Heinz said that he discovered the structure in a roundabout way. The Chicago-based writer was paging through "Frank Lloyd Wright to 1910 – The First Golden Age," published in 1958 by author Grant Carpenter Manson, when he noticed that the edition contained an enormous bibliography.
"He had a huge bibliography in the back of it and I think, 'Gee, I wonder if anybody's ever looked at this?'" recalled Heinz, who has made a career of searching out what he believes are lost works by America's most famous architect.
The bibliography led Heinz to a 19th Century architectural trade magazine, which led him to North Manitou Island in search of the architect. In the March 1894 edition of the Inland Architecture New Record, a single paragraph announces that a cottage for George W. Blossom was to be built "on Manitou by Frank Lloyd Wright." The announcement also mentioned a home in Chicago that Frank Lloyd Wright built for Blossom. That building was documented and has long been attributed to Wright, but the North Manitou structure had somehow been lost.
"It was not listed anywhere, and I decided I need to go up and see it," Heinz said. "It's like finding a lost treasure."
When he set off, he had no idea what the building might look like or which building he was supposed to look at. At first, he didn't know whether to look on North or South Manitou, but when he arrived at Cottage Row, a strip of turn-of-the-century structures overlooking the dock on the east side of the island, he said there was little question in his mind which one of them he was looking for. The Blossom Cottage was not like the other cottages. There was something special about it.
"It was just a gut feeling, really," he said. "But my gut has been pretty accurate."
"THESE ARE BUILT BY CARPENTERS"
Heinz was not the first scholar to appear on the island looking for a Frank Lloyd Wright structure. Storrer had come years earlier, before Mann signed on as historical architect for the Sleeping Bear Dunes National Lakeshore in 1991.
Mann said she doesn't know a lot about that expedition, but she said that she understands that Storrer and whoever hosted him suspected the wrong cottage and, as a result, the theory that there was a Frank Lloyd Wright structure on North Manitou didn't gain any traction.
"They looked at the wrong structures," Mann said. "There's this whole series of structures, and somehow they looked at the wrong one. When I got here and was reviewing a lot of the paperwork, I had a sneaking suspicion [the Frank Lloyd Wright cottage] was the house that was known by the park as Monte Carlo."
Then, sometime in the 1990s, Mann recalls hearing from Heinz, who wanted to come up and take a look for himself.
Wright would have been 26 at the time the cottage was constructed; around that time, he worked for a prominent architectural firm in Chicago but was at odds with his employer because he frequently worked for other clients on the side.
When Heinz arrived on the island that summer, Mann said she didn't say anything to him about her suspicions about which one was the Wright cottage. She wanted to know whether he would come to the same conclusion she did.
"He contacted me, and he thought it was a structure on South Manitou Island, and I said, 'No, but I think it's a structure on North,'" Mann said. "So he made a trip to the park and went out to the island. I was out there, and I didn't share any information. I just kind of let him look through the structures."
Mann said Heinz was immediately drawn to the cottage she suspected.
"The first one that we went into was this one that we now refer to as the Boardman [aka Blossom] Cottage. And he spent probably a half an hour looking around. And he said, 'Well, let's go look at some of the other cottages,'" she said. "And we go into those and he probably spent like 30 seconds and he said, 'No, these are built by carpenters. This is not a structure that was built by an architect.'"
CIRCUMSTANTIAL EVIDENCE
Once he'd looked at each one of them, Heinz returned to the Boardman/Blossom Cottage and that's where he spent most of his day.
"He came back and spent hours measuring and taking a look at this particular structure," Mann said. "And I didn't say anything at all, and then he finally found me again on the island and said, 'I think this is the one.' … he said there was enough circumstantial evidence for him to put it in his book."
While Heintz indeed included the North Manitou cottage in his book, Mann said she is reluctant to definitively call it a Wright structure, because no plans or correspondence have been discovered.
"We don't have the smoking gun yet," Mann said. "There's a lot of circumstantial evidence, but we can't find anything with his signature on it. More than likely, the evidence is out there someplace, but it's not in the usual place."
She said there is a lot of reason to believe it is a Wright.
"This is work that was done way before he started doing Prairie style, but it still has some of those elements, I mean the long grooves and the hearth in the center of the house," she said. "The doors are, like, four feet wide. When you think about 1894, that's kind of unusual."
The doors and the open, airy spaces are features not found on typical cottages of that era. The bolding also has a silhouette that is strikingly similar to Wright's Winslow House, a home in River Forest, Illinois, that he designed that same year.
Mann said there is also an artistry to the structure overall, a way the building plays with space and light.
"When you enter, the ceilings are low, the overhangs and stuff, the soffits are low, and then you walk into it, and it's high," she said. "That was a characteristic of his, if you tour any of his houses, that's one that you find in this structure as well. There's also the overhanging roof and the center hearth."
Even after a prominent Wright scholar included the Blossom Cottage in a book listing Wright's work, nothing in particular happened to the structure.
"We just made sure we kept a good roof on it and kept the animals out and pretty much went on and worked on other projects that had funding and more priority," Mann said. "We just made sure that this one was still standing."
Preserve Historic Sleeping Beard decided to fund a "historic structure report" about the cottage, a draft of which was completed in 2017.
While the report makes no definitive conclusion, it marks a step toward restoring the structure to its original state. Through the middle of the 20th Century, the building had been remodeled and bedrooms added. Mann said Sleeping Bear has applied for and should receive funding to restore the cottage to its original condition next summer.
"For us, it's something we're going to continue to maintain and repair, and my goal is to return it back. It had a lot of modifications that were done to it to make more rooms," she said. "For me, I want to take this back to 1894."
A GREAT PLACE FOR BACKPACKERS
Eventually, Mann said the building could be open to the public. It would make a nice place for backpackers to wait for the ferry, she said. The park service could install an exhibit about the historical significance of the house and explain the evidence that Frank Lloyd Wright might have designed it.
"It's mostly porch, so it would be a great place for backpackers to put their stuff down," she said. "And it's high on that ridge, so you can look out at the dock and out over Lake Michigan, so it's a good place for you to watch the boat come from the mainland."
The Leelanau County Historical Society has an annual daytrip that visits North and South Manitou, a rare chance to see North without a camping overnight. This year's excursion is planned for Sept. 10.
On North Manitou, the tour will feature the Blossom Cottage as part of its tour of Cottage Row, said Kim Kelderhouse, curator of collections. She said that if the Blossom Cottage is officially declared a Frank Lloyd Wright, and if it's restored to its original condition, she doesn't know how much that will change things, because North Manitou will remain remote and hard to reach.
"It's hard to say — the way the ferry service works right now, if it did become an attraction, it would only be accessible to people capable of backpacking," she said. "I know there's a huge amount of tourism centered around his other homes, so I imagine if it could be proved, and the credible experts were to acknowledge it, I think it could become an attraction to those dedicated people who want to visit homes that he designed."
Trending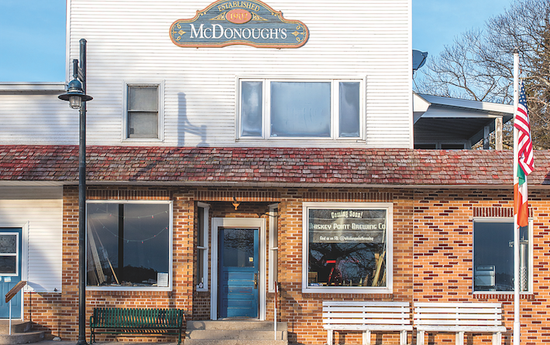 Welcome to Michigan's Most Remote Brewery
After years of planning and honing his beer-making skills, this spring, Patrick McGinnity plans to open Beaver Island&rsqu...
Read More >>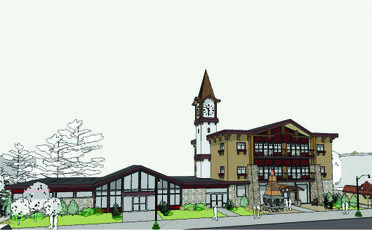 Gaylord: A boomtown Up North
Gaylord native Gary Scott had moved to Indiana, where he and some partners started a business to invest in distressed prop...
Read More >>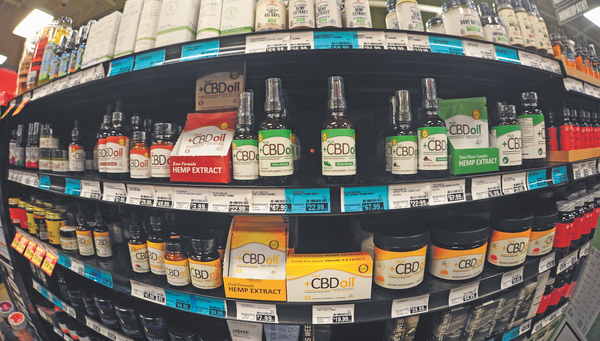 CBD Laws: Dazed and Confused
The sign outside of Family Video in Kalkaska lets drivers know the store has more than just movies. The sign reads: &...
Read More >>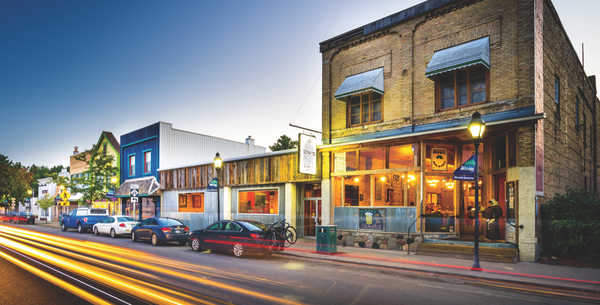 Small Up North Towns on the Rise
Spotlight on Bellaire (pictured)Seems Traverse City isn't the only place in the region making those "Best...
Read More >>
↑