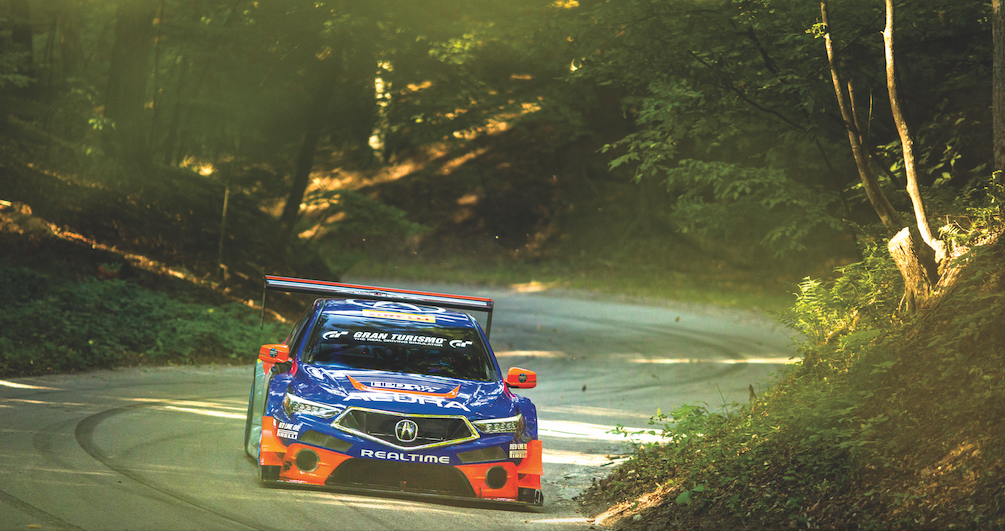 A Race to the Top in Empire
One big hill. Any kind of car allowed. What else to do but see who can reach the top the fastest?
It was inevitable, perhaps, that someone would decide to see who could be the fastest to climb that winding road that snakes its way through thick forest to the top of a Lake Michigan bluff at the edge of Leelanau County.

Thus began the Empire Hill Climb, a rag-tag race that was born in 1964, went into semi-retirement in 1980, returned in 2014, and which has an all-new turbo-charged life since Autoweeksigned on as a sponsor last year.

"The thing that attracts us to it is its grass-rootness, its accessibility," Autoweekeditor Wes Raynal said. "It's a very low-key event."

This year's climb takes place Saturday, Sept. 14. There's no entry fee for spectators who want to wander around the pit on Front Street or partway up the hill to the viewing area perched on a ridge above some curves on the 3/4-mile racecourse on Wilco Road.

AFFORDABLE TO ALL
The Empire Hill Climb is meant to offer access to any takers. It draws car enthusiasts from near and far, all of whom enter whatever vehicle they think might have a chance to make it to the top in a fast time without spinning out and crashing into a tree.

Raynal estimated the average cost of a car entered in 2018 was $15,000. That reflects the event's grassroots roots: Entrants are regular people who are free to enter just about anything with four wheels as long as it's equipped with a roll cage and some minimal safety gear. Most of the cars, though, arrive at the race modified with after-market upgrades and stripped of all of the comforts of daily driving cars.

That means what's most striking about the field of competitors is the sheer variety.
It's also how spectators got a chance last year to see professional driver Peter Cunningham race at blistering speed to the top in an Acura TLX GT owned by RealTime Racing; just prior to Cunningham's run, a racer puttered to the peak behind the wheel of a '92 Saturn SL2, a piece of work race director Paul Skinner estimated was purchased for $500.

"We're keeping the entry fee at a level where it's affordable to all," said Skinner, village booster, owner of the Miser's Hoard antique shop on Front Street and former longtime Chamber of Commerce president. "They ran up the hill, and the next car going up was Peter Cunningham in the Acura."

That Acura put on a show for the crowd last year, making one run in 18.5 seconds, breaking the course record by two seconds. Cunningham didn't win the first-place trophy, though. In keeping with the downhome spirit of the race, professionals race in the "exhibition" class, leaving the awards to amateur drivers.

Skinner, an immigrant from the United Kingdom who moved to Empire in 1997, got involved in the hill climb because he'd been running another quirky Empire event that bookends the other side of the summer season, the Asparagus Festival.

When Leelanau County resident Mike Kelty approached him six or seven years ago with stories about the golden age of the Empire Hill Climb, the notion resonated with Skinner, who had raced rally cars in his younger days back in the U.K.

Skinner said the revived event has been great for Empire because it's low-key and congenial; even some residents who at first were concerned about crowds and noise have come around to support the event, he said.

"How many villages in the entire country close down their Front Street and invite 40 cars to use that as their pit?" Skinner said.

Though he was once a racer, Skinner doesn't enter nowadays; however, he does take a ceremonial run up the course — in his German-made 1976 Ford Escort RS 2000 — to open the event each year.

"I feel being chairman of it, you know, I've got to be there to answer problems," Skinner said.

"INSURANCE, INSURANCE, INSURANCE"
Kelty had heard stories about the Empire Hill Climb from his dad. A friend of his had also heard stories about the race from his father. Even though neither Kelty nor his friend had their own recollections of the original hill climb, they would sometimes get together and trade second-hand memories and talk about how cool it would be if it came back.

The 42-year-old Omena resident and self-professed "car guy" eventually decided he wanted to try to make it happen again, but often when he raised the idea with people, all he got was discouragement.

"They would say, 'insurance, insurance, insurance — they closed it for insurance purposes and they'll never allow it to come back,'" Kelty recalled.

But he kept bringing it up with people, and eventually he learned that staging an event like a hill climb might not be as unfeasible as people thought.

Kelty approached the Leelanau Chamber of Commerce, where he was referred to the Empire Chamber of Commerce, which was then run by Skinner.

Kelty said he was nervous when he approached Skinner at his antique shop. He didn't know who Skinner was. He worried that after describing what the Empire Hill Climb was and declaring that he wanted the village to bring it back, that he'd be laughed at, called crazy, and asked to leave.

But then he entered the Miser's Hoard and heard Skinner's thick English accent.

Kelty remembered that he'd heard about an Englishman that lived in Empire and used to race rally cars back home. This could be that guy, he thought.

And so it was. Skinner loved the idea. Even more surprising, perhaps, Kelty said, was when he and Skinner made the proposal to the village council, there was almost no resistance.

"I would say that it was 100 percent welcomed because of the fact that it had happened before," Kelty said.

Now Kelty spends five to eight hours a week year-round working on his mostly stock 1986 Porsche 944 turbo, getting it ready to race up Wilco Road.

He said it's been great to have the event back, and since Autoweek signed on as sponsor two years ago, it's kicked up several gears. Before Autoweek, the event couldn't attract 40 cars to enter; now, organizers turn away more cars than used to sign up.

FAMILY LEGACY
Skinner also believes that the reason it was relatively painless to bring the event back was because it was so rooted in the history of Empire. Also, Skinner had been running the Asparagus Festival well enough so that village officials knew that he knew how to do an event.

"When I went in front of them and said this is what we want to do, they didn't say no," Skinner said.

The result hasn't only been an economic stimulus that comes at a perfect time — just as the tourist season is winding down — it also carries sentimental value for people with connections to the original Empire Hill Climb.

The return of the race was especially significant for racer Eric Burmeister, who grew up hearing about the Empire Hill Climb from his dad and has now raced it himself as an adult.
Burmeister entered for the third time in 2018 with a friend's racecar that Burmeister said was known as the "Franken-Carlo" because it looks like a stockcar with a Monte Carlo-ish front end. Burmeister said the car used to race circle track before he and his friend modified it so it could turn both ways. They thought it would be fun to race it in Empire, even if it lacked the agility and light weight of a lot of the other entrees.

"This race has a lot of history for me," Burmeister said. "My dad won his class in 1965 in a Mini Cooper S, like that one down on the corner, back when they were brand new. As I grew up, I always heard stories about the Empire Hill Climb and stuff, and then a few years ago, when it came back, I called my dad and told him it was back, and he's like, 'No way!'"
That first year, in 2014, Burmeister's dad got to open the course in a 1966 Corvair.
For Burmeister, the experience brought to life something that had been up until then only family legend.

"I wasn't even born yet," he said. "I was born in '71. And he ran it in like '65, '66, somewhere in there, so I wasn't even around yet. All I saw was the pictures and slides and stuff, so, I was pretty excited when they brought it back, you know. I could kind of do something that my dad had done."

TWO-TIME WINNER RETURNS
Daniel Milewski will enter his 2002 Chevrolet Corvette for the third time this year.
The 27-year-old calibration engineer who works for the GM Proving Grounds in Milford said that this year he expects the race will be fairly stressful for him. That's because the first two times he entered, he won.

"The first time it was very stress-free ,and the second time, I had a reputation to uphold, and now I guess the pressure is on for this year," he said.

Nonetheless, Milewski said he likes the Empire race because it's a fun way to end the racing season and hang out with friends.

"It's the weekend after the regular [rally] season is over, and everyone kind of goes to camp and hang out and chitchat a little bit," MIlewski said. "I like the atmosphere and hanging out with other people."

Shanti Witt, a Troy resident who brought a 1990 BMW 325i to race in the 2018 event, said racing in Empire is more fun than he expected. He'd gotten into rally car racing a few years ago and decided to try the Empire Hill Climb on a lark. He said he was surprised how thrilling each climb was, considering it's over in a matter of seconds.

"My fastest was 23 flat — 23 seconds of fun," Witt said. "Going as fast as you can up a hill through the woods, you're right on the limit of control and out of control, and it's pretty cool."
Jimmy Pelizzari, a Traverse City native who works for Autoweek, said the camaraderie among car lovers at the Empire event is what makes it special.

"I was talking to our copy chief. He'd never been to a grass-roots motorsport event before, and he was like, 'Yeah, it's like people are really nice and relaxed and, like … helpful.' [I said] Yeah? 'I kind of imagined kind of super competitive jerks, or whatever, and it's really more people just trying to do what they are passionate about and having fun," Pelizzari said.

ROSTER FILLS UP FAST
The race's combination of laid-back drivers, the quirky field of entrant cars, and the stunning natural setting at the edge of the Sleeping Bear Dunes Natural Lakeshore make it a one-of-a-kind event. Raynal said he is not aware of another event like it in Michigan.

"I'm not even really sure how may there are around the country," he said.

And it's gotten increasingly popular each year. In 2014, they saw just 13 entrees. The next year, there were 18, then 20, and then 27. Last year, there were 52 applicants for 40 spots. This year, the race filled up even faster: Seventy drivers attempted to sign up, Skinner said.

Due to time constraints, organizers have no immediate plans to raise the cap beyond 40 racers.

All of the spots this year, though, went to regular drivers. There are no special professional entrees this year.

That's a bit surprising. It comes despite a taunt from Autoweekright after last year's climb that touted the all-time course record achieved by Cunningham in the souped-up Acura.
Autoweektweeted: "Hey @FordPerformance @TeamChevy @FiatChrysler­_NA and @Cadillac here's a picture of the @Acura that owns the course record at your backyard hill climb."

None of the automakers accepted the challenge.

Not this year, anyway.
Trending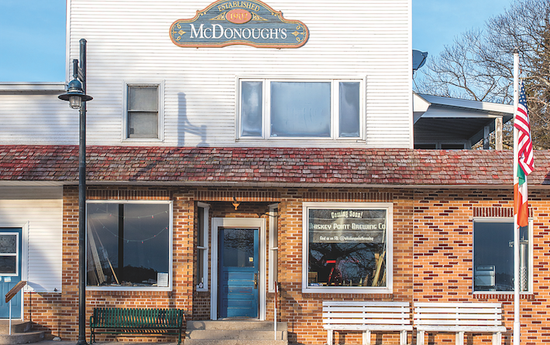 Welcome to Michigan's Most Remote Brewery
After years of planning and honing his beer-making skills, this spring, Patrick McGinnity plans to open Beaver Island&rsqu...
Read More >>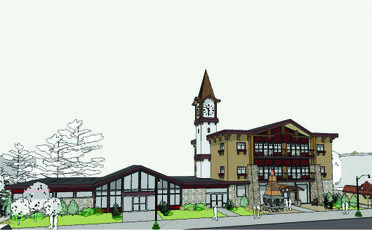 Gaylord: A boomtown Up North
Gaylord native Gary Scott had moved to Indiana, where he and some partners started a business to invest in distressed prop...
Read More >>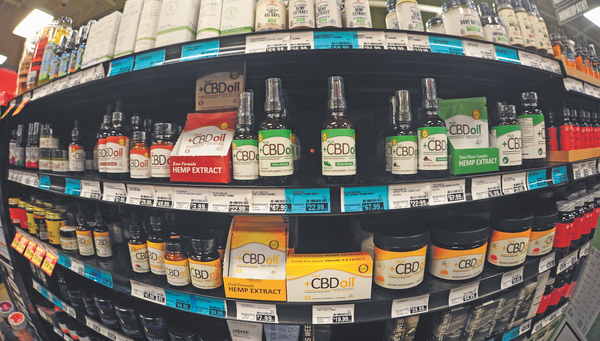 CBD Laws: Dazed and Confused
The sign outside of Family Video in Kalkaska lets drivers know the store has more than just movies. The sign reads: &...
Read More >>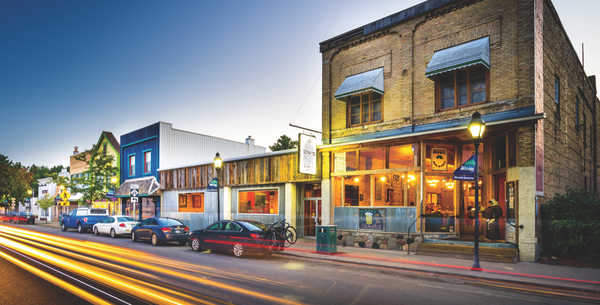 Small Up North Towns on the Rise
Spotlight on Bellaire (pictured)Seems Traverse City isn't the only place in the region making those "Best...
Read More >>
↑