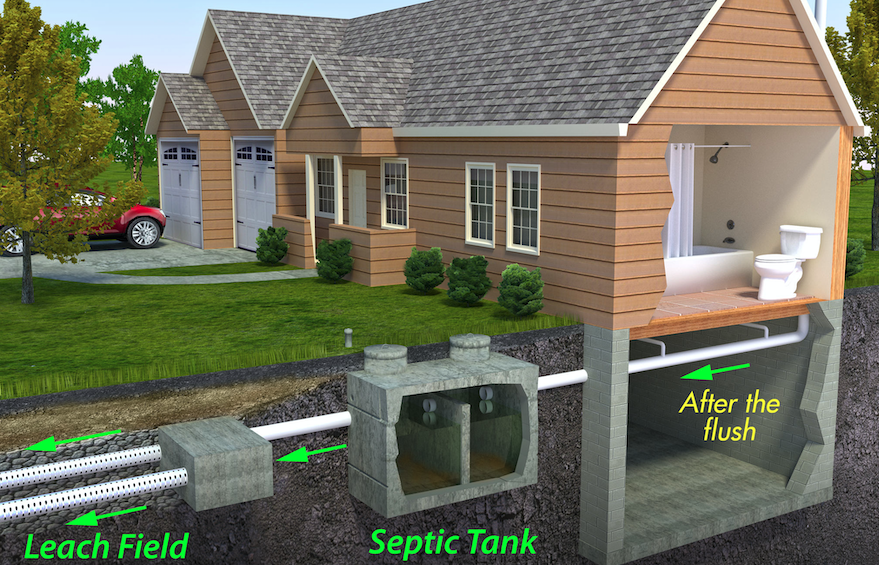 A Septic Battle in Kalkaska
County commissioners cut a requirement for septic system inspections when houses are sold. What's that mean for home buyers — and our region's water quality.
A decade ago, Kalkaska County's board of commissioners took a small step to bolster water quality and make purchasing rural properties more predictable: They passed a resolution, with assistance from the district health department, that required septic system inspections any time a home was sold.

This September, a different group of Kalkaska County commissioners passed a resolution that reversed that requirement, despite protests from many residents — especially lakefront property owners — who argued that the measure has protected water and homebuyers.

Commissioners insisted they voted to remove the requirement because they'd heard from constituents and because they believed the townships themselves wanted to decide whether or not to require inspections.

Carolyn Phillips, a Manistee Lake resident who campaigned in favor of required inspections, said the resolution was a gift from commissioners to a small group of real estate agents who complained that the inspections complicated and sometimes derailed home sales.

"This started when several realtors, about a year ago, went to the county board and said, 'We don't like this septic inspection program because it's slowing down and stopping our house closings,'" Phillips said. "Yeah, some deals do fail," but for good reason, she said.

DOWNSTREAM CONSEQUENCES
Point-of-sale inspections were instituted as an imperfect means to make sure septic systems are checked out at least occasionally. Many septic systems in northern Michigan have lived beyond their life expectancy of 25 to 40 years; when they fail, waste can migrate into groundwater. The sewage contains pathogens that make water unsafe for people and animals.
Phillips said the danger is compounded where she lives because groundwater is so close to the surface around Manistee Lake.

"The groundwater below our house is anywhere, depending on the time of year, from two feet to four feet," she said. "If you've got a failing septic system, the contamination vents right to the lake."

With so many aging systems with antiquated design serving cottages around the lake, Phillips said there is real reason to be worried about the lake.

"We've gotten reports of ones on Manistee Lake that are just barrels in the ground," she said.
Since the program's implementation, Seth Phillips, Carolyn's husband and the county drain commissioner, said that health department annual reports indicate that 80 percent of the septic systems that have been inspected have had something wrong with them, ranging from some minor issue to evidence of imminent failure.

That means the program is working, he said. And it means that septic systems are more likely to be properly maintained under the program.

What's more, safeguarding septic systems around Manistee Lake doesn't just protect that lake. There are literally downstream consequences, Seth Phillips said. Manistee Lake sits at the headwaters of the Manistee River, which flows through the region to Lake Michigan.

A COSTLY BURDEN
Coldwell Banker real estate agent Sean Riley bristled upon being asked about point-of-sale inspections. He said he didn't lobby to get rid of them entirely; he said he was simply frustrated by how long the inspections delayed transactions, often taking more than a month to come back. That frustrates buyers andsellers, he said.

The inspections are also expensive. In Kalkaska County, they run around $750. That's a lot of money for most of Riley's clients.

Asked why he doesn't just order them once he's listed a property for sale so that there is no delay once an offer comes in, Riley said he usually won't do that because an inspection report is only good for two years. That means if the property doesn't sell in two years — which is not unheard of — then the property owner is out the money.

"Our job is to help people sell houses and move on with their lives," Riley said. "There are people that just can't afford this."

Riley said he would have supported improving the septic inspection regulations over eliminating them, but it wasn't his call. He said he trusted that the county board would make the right decision.

"They are probably smarter people, therefore, if that's their decision, that's their decision," he said.

Riley expressed frustration at having to defend his position; he said he feels like his side has been distorted.

"We live here. We use theses lakes and rivers. We don't want to see them destroyed," Riley said. "If there's something out there that can make this system work better, that's what I'm for."

Carolyn Phillips said that when she heard the complaints from real estate agents about delays caused by inspections, she suspected some were disingenuous; delays could be avoided if inspections were ordered upon a property being listed for sale, she said.

So she filed a Freedom of Information Act request with the health department to see inspection reports for 25 random properties in the county that had been listed for sale for anywhere from around a month to almost half a year; she discovered that inspections had been ordered for only six of the properties.

"Why are these realtors waiting weeks, if not months, to order these inspections?" she asked.
Phillips said that she believes real estate agents are using the "delay" argument when the agents really just find the inspections to be a nuisance and want them to go away because they can complicate or undermine sales. If an inspector finds tree roots have breached a system, that could prompt the buyer to demand a discount; if the inspector discovers a system on the brink of failure, that could collapse the deal altogether.

"That's why a certain number of realtors want to see this go away. They don't want to see it rewritten — they just want to go away," she said. "We've had other realtors tell us, 'Hey, we get that thing ordered right away,' and then they have that to show buyers."

SNEAK & REPEAT?
The Phillips believe that when the board first took up this issue, they hoped to eliminate the inspections quietly.

"They tried to sneak it through," Carolyn Phillips said. "They promised it to the realtors last year that they would get this done. We asked the realtors in question if they would sit on a group to rewrite it, and they declined."

Seth Phillips, along with other supporters of the point-of-sale septic inspection requirement, said he has been frustrated with the manner the issue has been handled by the county board.
It's been on the radar since January, and he said it's often been an item that's been added to the meeting agendas at the last minute. That's forced Phillips and a dozen or so like-minded residents to attend board meetings month after month.

Some of the meetings have lasted nearly five hours, he said. The septic issue was always added somewhere near the end of the agenda; he said he believes the board spent all those months hoping the opposition would just go away. When they realized the opponents were not going anywhere, the board decided to get it over with. That's what the commissioners did at their Sept. 18 meeting, voting 6–1 to scrap the requirement.

The vote was the second time commissioners passed this same measure.

The first time they did, last November, concerned residents didn't know that it happened until it was too late.

The board's measure failed on procedural grounds, however. Because the regulation was originally adopted by the region's 10-county health department (District Health Department 10) at Kalkaska County's request, reversing the regulation requires approval of the health department and the nine other counties. That didn't happen last November, and by the time commissioners set out to repeal the requirement properly, word got out, and many residents objected.

Since then, Seth Phillips said, the county board has heard almost universal opposition to what they wish to do, aside from some of the real estate professionals who support it, yet the board has nonetheless moved stubbornly forward.

"They've had input from literally hundreds of citizens and organizations representing citizens telling them this was a bad idea," he said. "The county board has refused to take that up. They don't want to take it up. They don't want to make it better. They just want to satisfy their few realtor friends who want to do away with it."

At the Sept. 18 meeting, Seth Phillips was resigned that the commissioners had made up their minds.

"Tonight, you're going to do what you wanted to do all along, despite what hundreds of your constituents have said," he said during the public comment portion of the meeting. "Tonight, we're here, a lot of us are here, to bear witness to this failure of government."

Phillips was one of eight or nine residents (including his wife) to speak in favor of point-of-sale inspections. No one from the other side spoke.

Shug Brandell, former president of the Manistee Lake Association, said that people at the meeting had spoken out in favor of inspections by a margin of 10 to one, yet the commissioners refused to take that into consideration.

After the vote, Brandell said she was disappointed.

"I've been extremely frustrated by the whole process because I think we offered a reasonable solution," she said. Commissioners never followed up on a proposed working group, she said, and a proposed meeting with township leaders and the county board never took place.

COMMISSIONER DEFENSE
Commissioners had few words when it came time to discuss the measure before they voted.
Commissioner John West said, "I'd like to assure the public — this is not about no concern for our water." He said the townships wanted the requirement repealed and that the move was not an act of pandering to a group of real estate agents.

Commissioner Craig Crambell also said inspections should be up to the townships, and he seemed to suggest that the commission's effort to get rid of point-of-sale inspections had been mischaracterized.

"I feel like it's shooting the messenger to me," he said. "We're trying to address our concerns, and it's really fallen on deaf ears."

Kalkaska County Board chairperson Kohn Fisher did not return a message seeking comment after the meeting.

Leigh Ngirarsaol, the lone commissioner to vote against getting rid of the inspection requirement, said before the meeting that she was having a difficult time making up her mind.

Earlier in the process, she proposed that the board form a working group to study the issue and perhaps come up with a program that would be more amenable to both realtors and people concerned with water quality.

That was ultimately set aside, and the board never acted upon her motion.

Ngirarsaol was perhaps uniquely positioned to vote in to keep the inspections because her district includes Manistee Lake (part of Coldsprings Township), where many of the most vocal supporters of inspections live, though she said the other township in her district (Rapid River) wanted the requirement removed.

Ngirarsaol said she doesn't believe that commissioners attempted to sneak the matter through last year, though she was not a commissioner in 2018, so wasn't part of the deliberation.

"I don't know that you can really sneak anything," she said. "It's all public. Everything that comes up at a meeting is posted."

Prior to the Sept. 18 vote, there were several meetings between commissioners and the district health department.

Tom Reichard, the environmental health director at District Health Department 10, which includes Kalkaska County, said the health department's role is to offer guidance and education.

"We give our opinion when the commissioners ask for our opinion. We are here primarily as a reference," he said. "The district health department supports point-of-sale but understands that it is a local issue. … I think a point-of-sale program is a great program. It lets new buyers know what they are getting into; it lets new buyers know what they have there now."

ONE LAST HOPE: MANISTEE COUNTY
The Sept. 18 vote wasn't the final say on the matter.

Because the inspection requirement was adopted through the district health department, all of the counties in the district must to approve the change. So far, each county except Manistee County has approved Kalkaska's resolution.

Seth Phillips and some of his allies plan to turn their attention to Manistee County and make their case there that the resolution should be rejected.

He said that it makes sense that each county in the health department district has to approve changes to the code because water pollution migrates throughout the region, and decisions made in one locality will affect everyone downstream.

"What we put in our Manistee Lake ends up in their Manistee Lake," he said.

In fact, while Kalkaska commissioners mulled the resolution to eliminate required inspections, Manistee commissioners re-crafted theirs, bringing environmentalists, lakefront property owners, realtors, and businesses together to draft inspection requirements with which everyone could be happy. (For example, the Manistee board voted to make inspections effective for three years instead of two, increasingly the likelihood that a home seller's inspection will be valid until their house is sold.)

Manistee County Board chairperson Jeff Dontz said his board would take up the Kalkaska resolution at their next meeting. He said he wouldn't hazard a guess on what the board will decide, but he said it's not automatic, and they will thoroughly discuss the matter.

"We don't rubber stamp a whole lot of anything," Dontz said.

That board meeting takes place 9am Oct. 22.

Others hope that the state takes some action so that inspections don't require local approval.

Dave Dempsey, senior advisor at FLOW (For Love of Water), a Traverse City-based water quality advocate, said Michigan is the only state in the country that does not have a state law mandating inspections.

That's astonishing given that Michigan is the Great Lakes State, he said.

"It's both appalling and tragic," Dempsey said. "I think it's embarrassing to some lawmakers that Michigan has this huge hole in our water protection system."

Dempsey said there is a renewed push for state-mandated inspections and what happened in Kalkaska proves why one is necessary.

Anyway, he said, it makes more sense to require regular inspections of all septic systems rather than just require them when a property is sold.

He said FLOW is among a coalition of organizations putting pressure on lawmakers to come up with and pass legislation this year.

"We all know it's one watershed that needs uniform protections," he said. "There will be a bill introduced this fall."

Photo at top: A conventional home septic system like the one above is just one of several types of home septic systems. Which type a home has (or should have) depends on many factors — household size, soil type, site slope, and proximity to sensitive water bodies are just some. Regardless of the type, an up-to-date and well-maintained system is critical to the health and safety of the people living in the home and the environment around it. Ironically, Michigan, where no location is ever more than six miles from any inland lake, is the only state in the nation that doesn't have a law requiring inspection of home septic systems.

Trending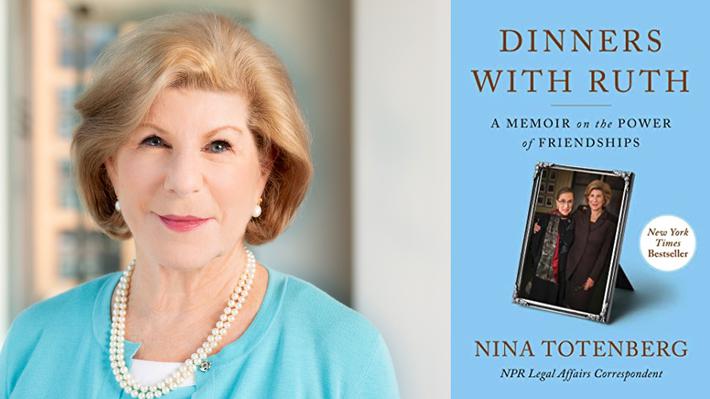 Dinners with Ruth
In the theme of Galentine's Day and female friendships is NPR legal affairs correspondent Nina Totenberg's boo...
Read More >>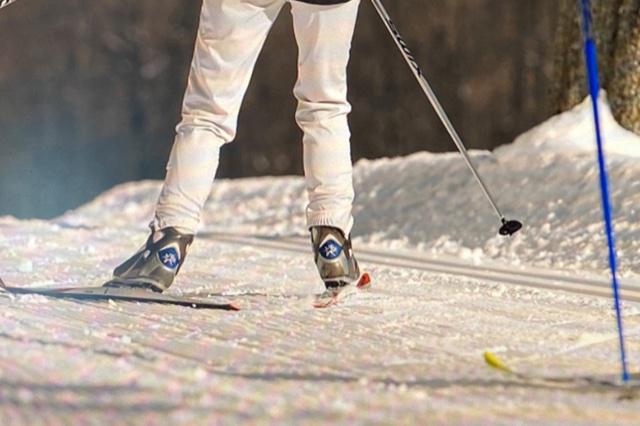 Shooting Ski-t
Take aim when you pair cross-country skiing with airsoft during Crystal Mountain's Airsoft Biathlon on Sunday, Feb. ...
Read More >>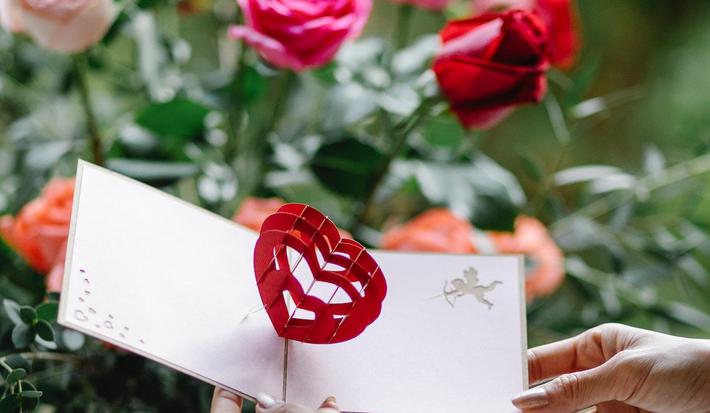 The Lost Art of Valentines: Three spots to find (or make) the perfect card
Remember the days of giving valentines in elementary school? Of perfecting each card and sentiment and placing each sparkl...
Read More >>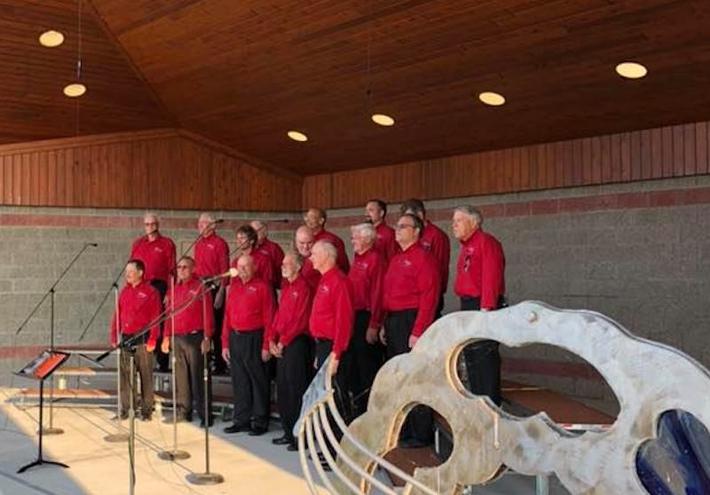 Singing Valentines
If you need a fresh way to show your love and gratitude this season, then perhaps a singing valentine is up your alley. Th...
Read More >>